DS-YARILO
This is one of the best varieties of 2012 - winner of numerous exhibitions.
This is a variety that even attracts attention with a single flower.
The name of the variety reflects its vigor. The name comes from Slavic mythology – the God of Spring and Fertility.
At any show, other varieties pale in comparison. It has bright crimson color with a yellow throat, great strong stocky rosette, lovely sturdy stalks. Huge
(up to 5")
flowers open to an attractive flat shape.
In summary we could call it the epitome of large Streptocarpus with ideal rosette, strong peduncles and gorgeous, bright, large flowers.
DS-Yarylo has a good immune system and is easy to propagate, which makes it attractive for mass cultivation.
This hybrid should be grown only in one rosette.
It shows best at 1.5-2 years of age.
DS-YARILO - How this unique hybrid was born!
Small seedling blossom photo. I may become a serious competitor to DS-Thunderhead.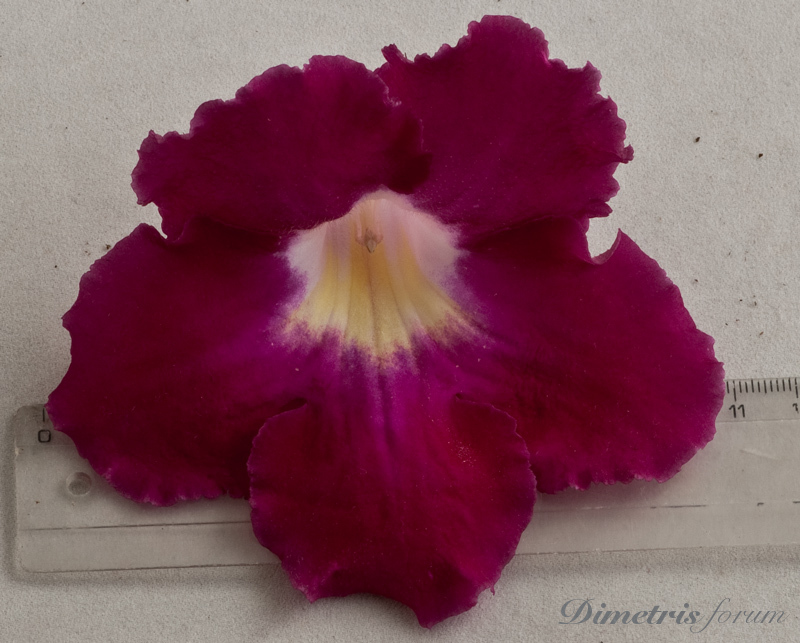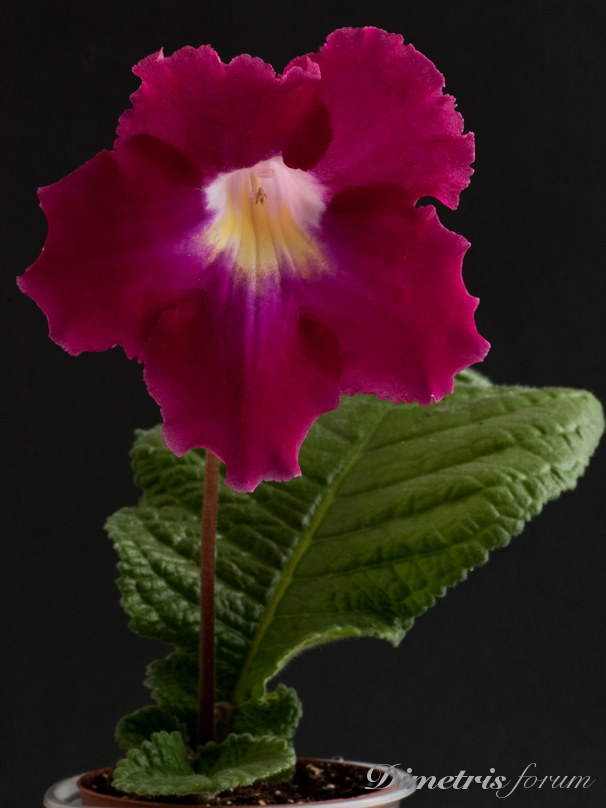 few month later. Great "neat" rosette, strong proportional peduncles, gigantic bright blossom's colors.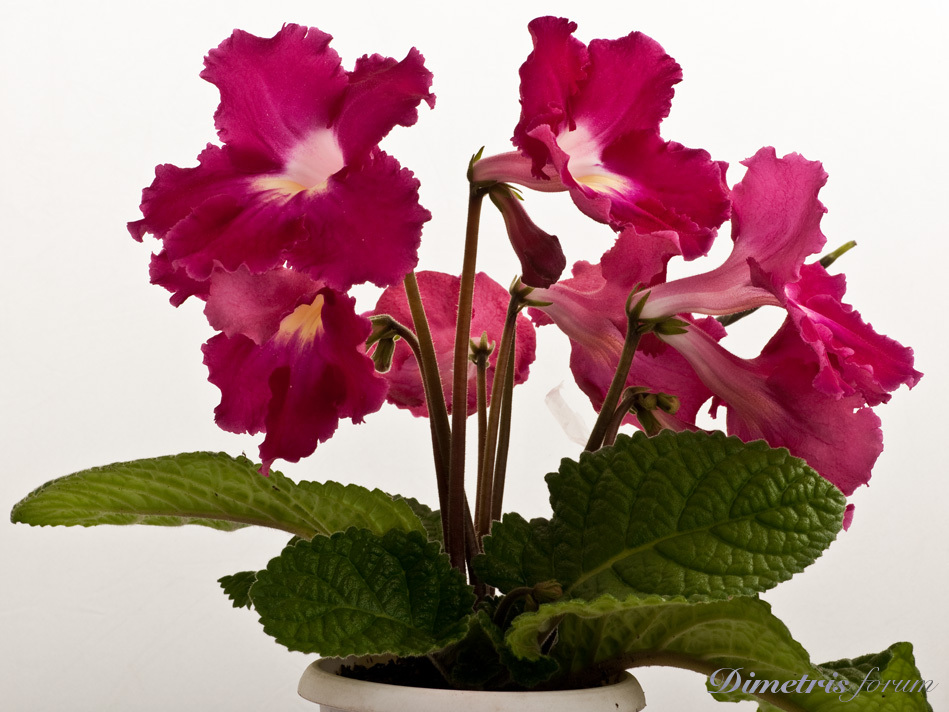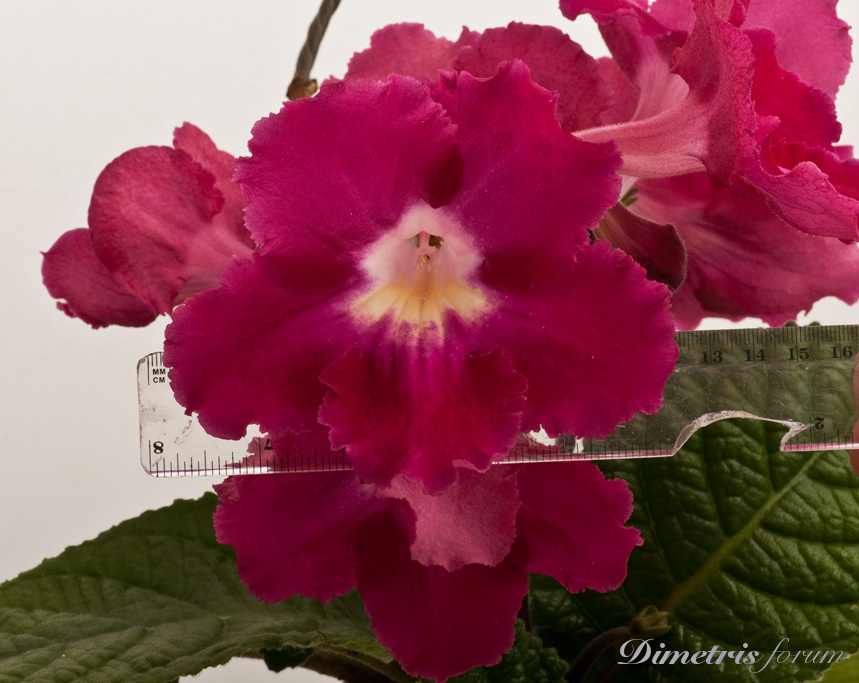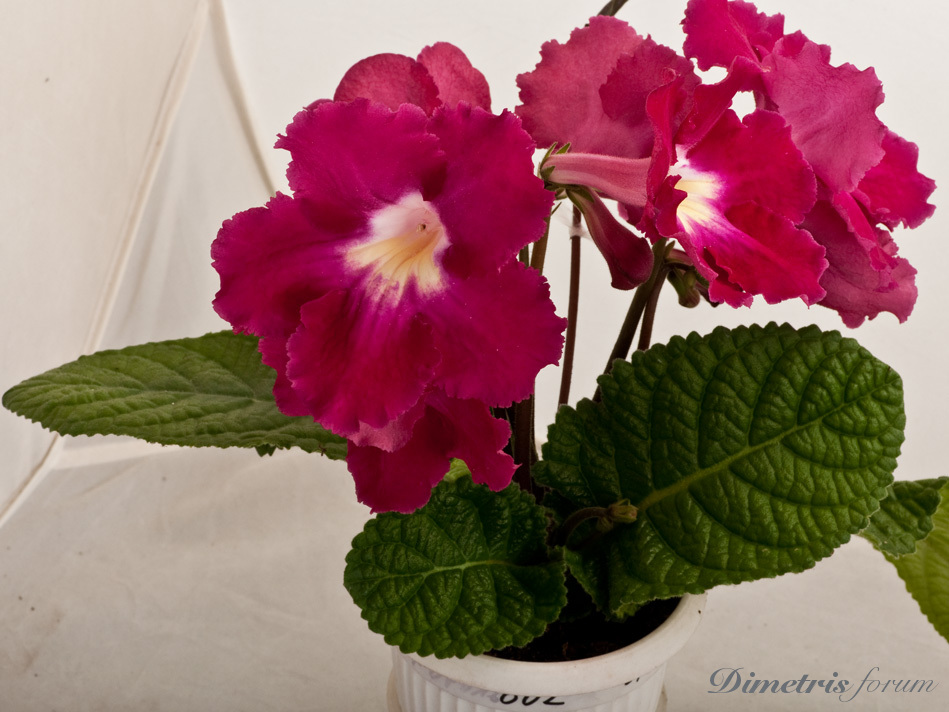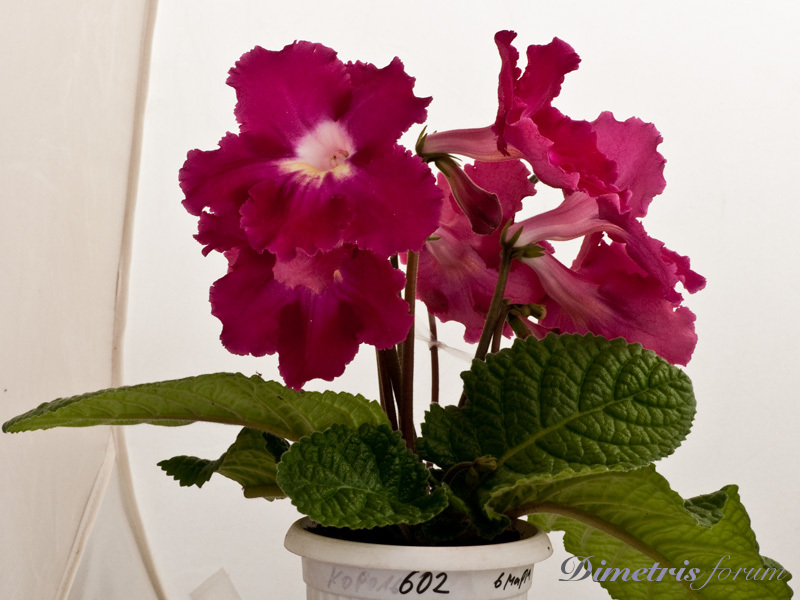 Rosette is so accurate that it reminds rosette of African Violet.
DS-YARILO among other streps.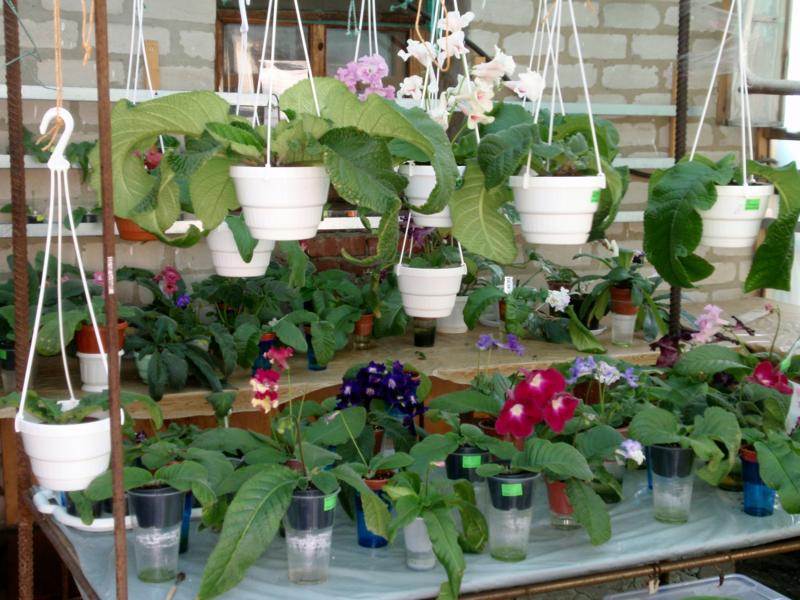 First photos from forumchane (Russian forum members)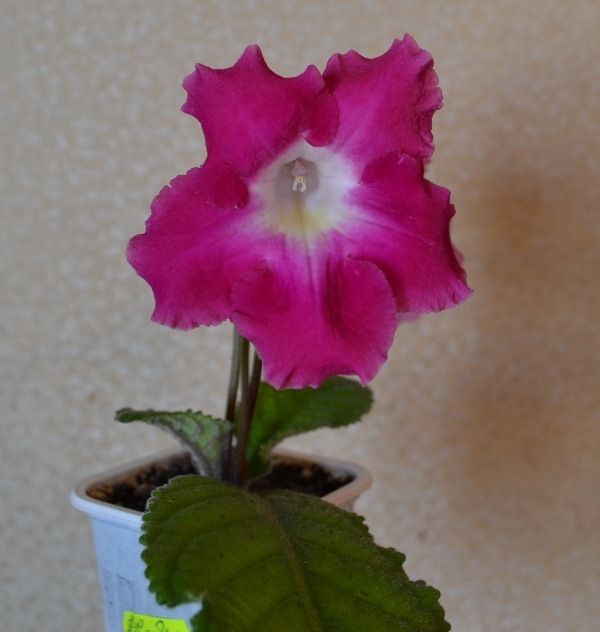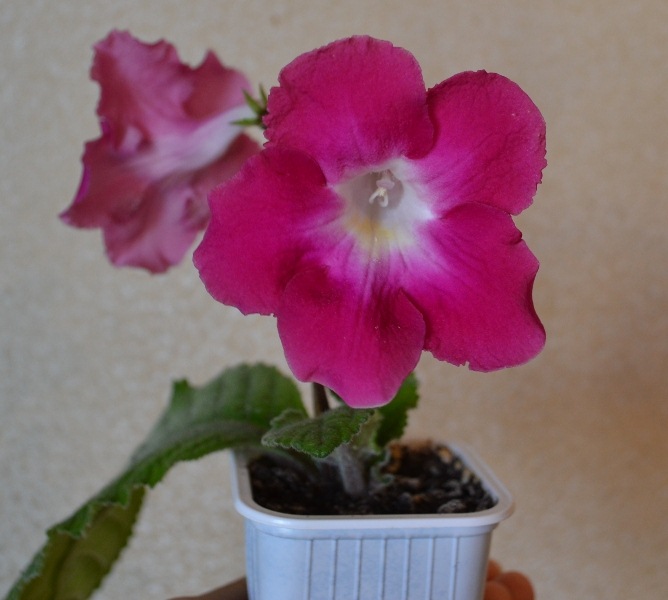 "treasure" on the palm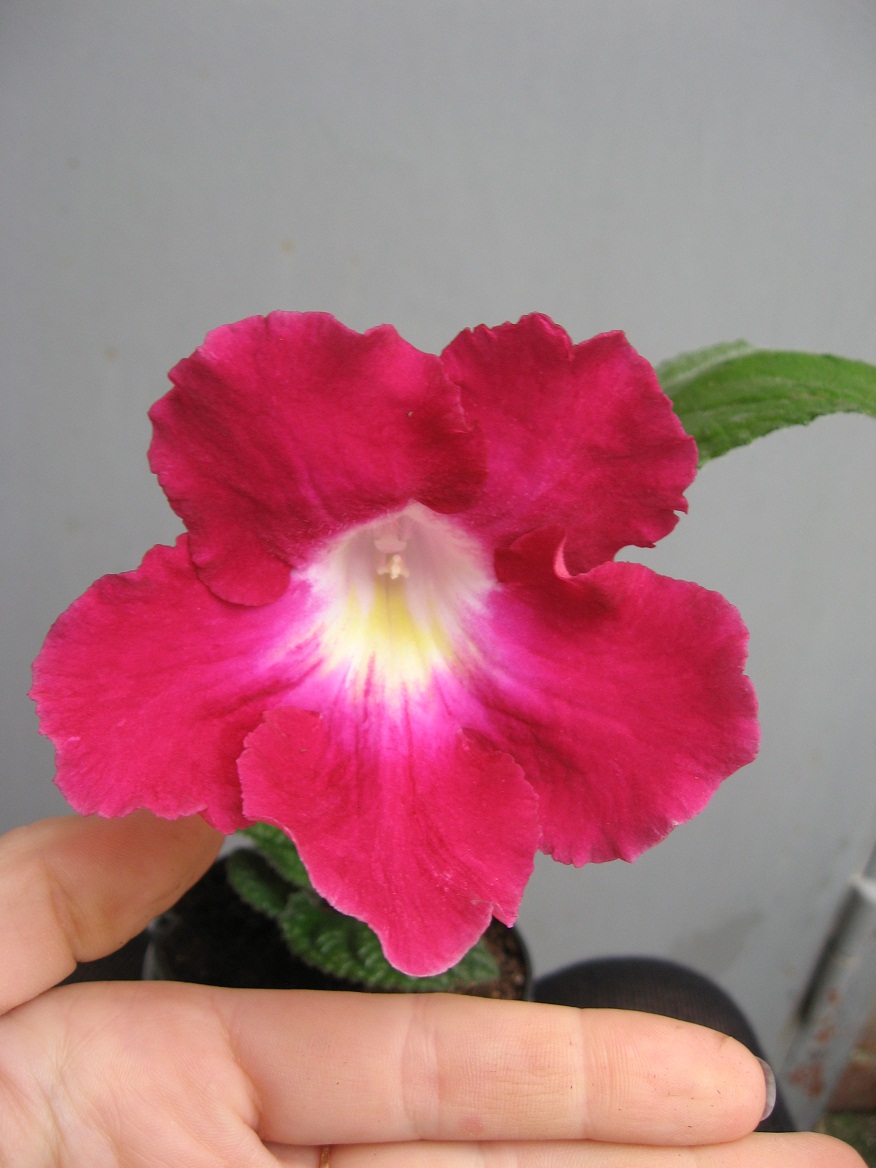 A lot of flowers from young plant on window sill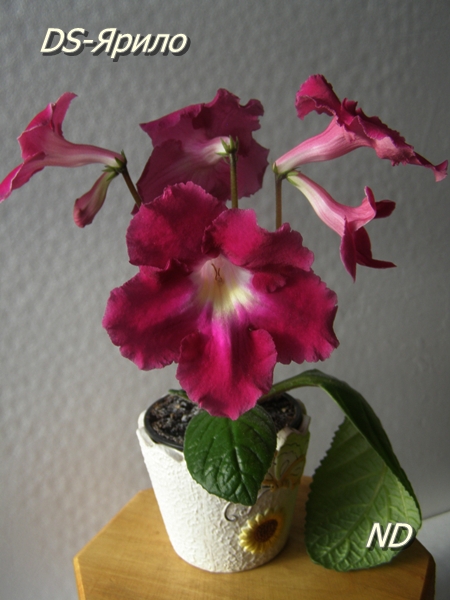 This variety has very strong flowering potential. Pavel advises to have two plant. One is flowering and another is resting and growing leaves.
Also Demetris noticed that this hybrid was "dangerous" for any streps show. It "kills" other variety. Everybody wants DS-YARILO and does not pay attention to other varieties.
Forumachane are bragging about their first flowering baby plants: