Oct. 2012
Pavel: "This one is not large (6 cm), doubled, very floriferous. Grow without any problems."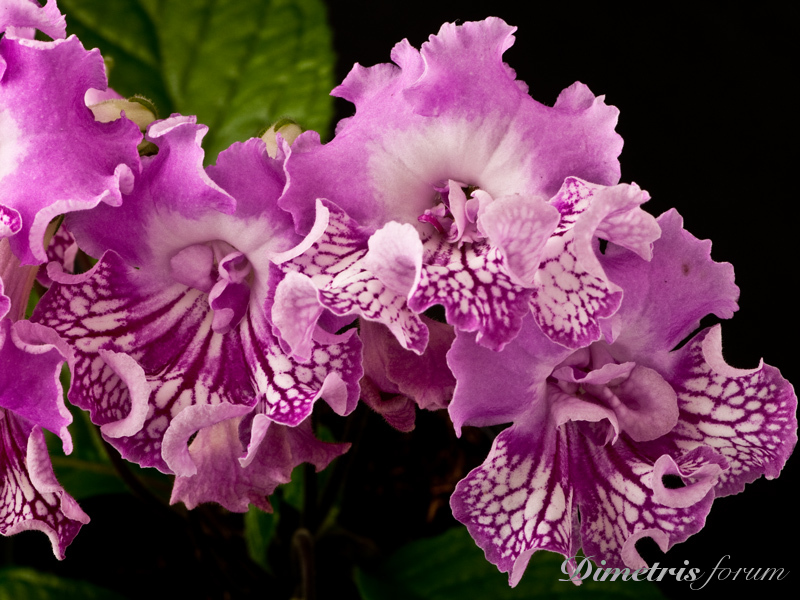 Since it is double, the blooms stays on the plants "forever."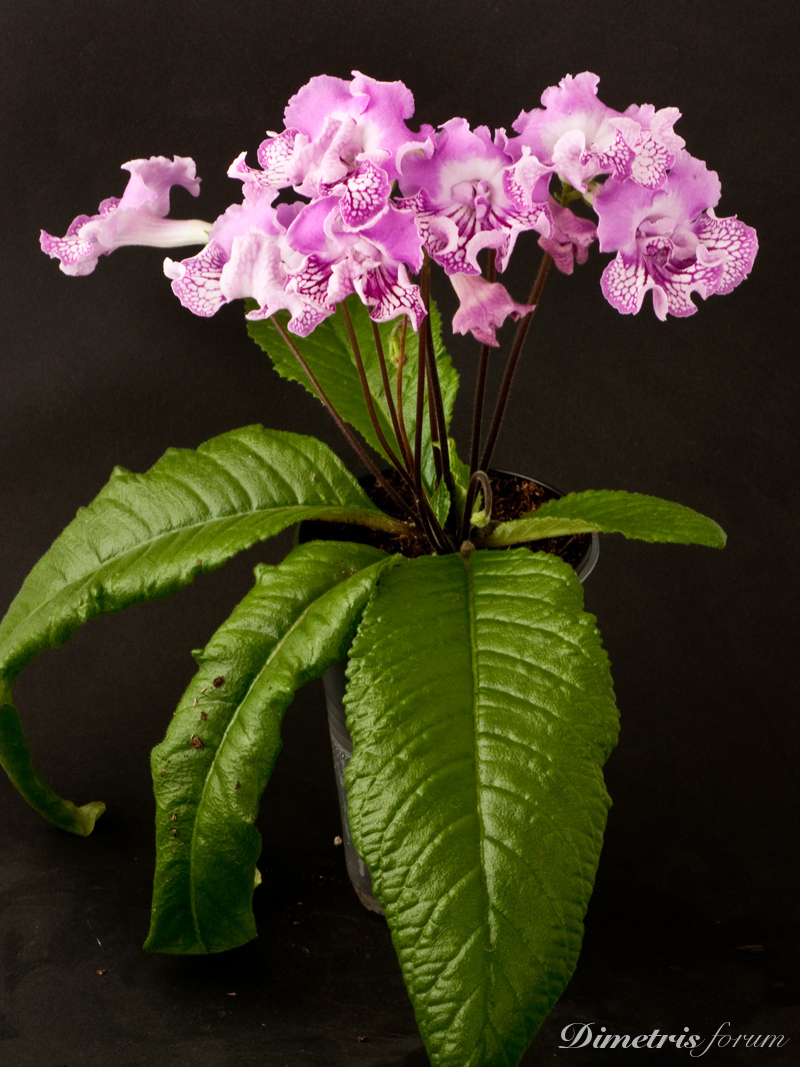 Francheska: " O love it. It reminds me of Pyotr's series. However, I don't remember this color. Why don't you name it."
Pavel: "Exactly for this reason. It is only slightly different in color and it is double. I think, that this serous of silivans (Streptocarpus Silvia's descendants) with characteristic netting is already very overused and it not worse to create another similar hybrid.
There is only one plus: this hybrid that does not drop flowers, therefore blooms stay much longer and it will be easy to transport it."
I still think that it is very important property. So many time I was driving my plant to show them, only to show blooms and plants separately.
(
However, my DS-Legend and DS-Elephant have never lost a bloom!!