Dec 13, 2012
Pavel:" This one is double fantasy silivan. Pink fantasy are closer to the edge , and white fantasy are in the throat"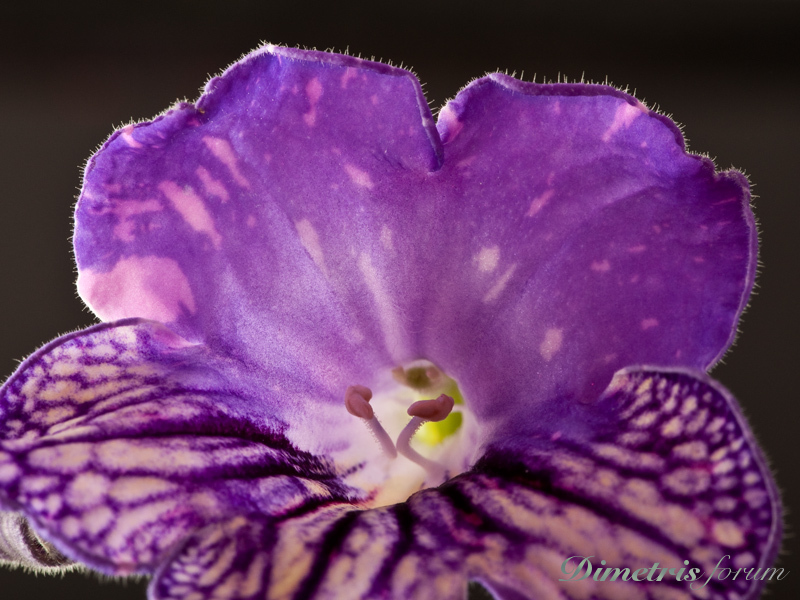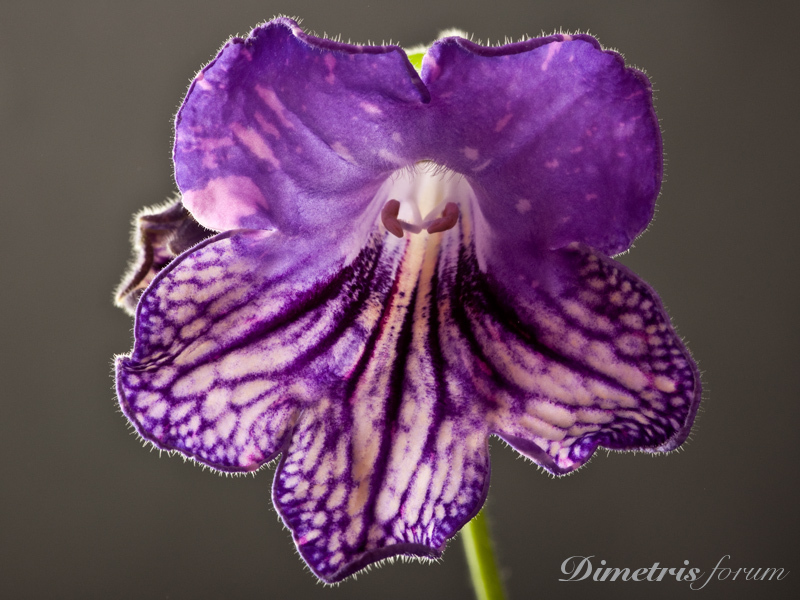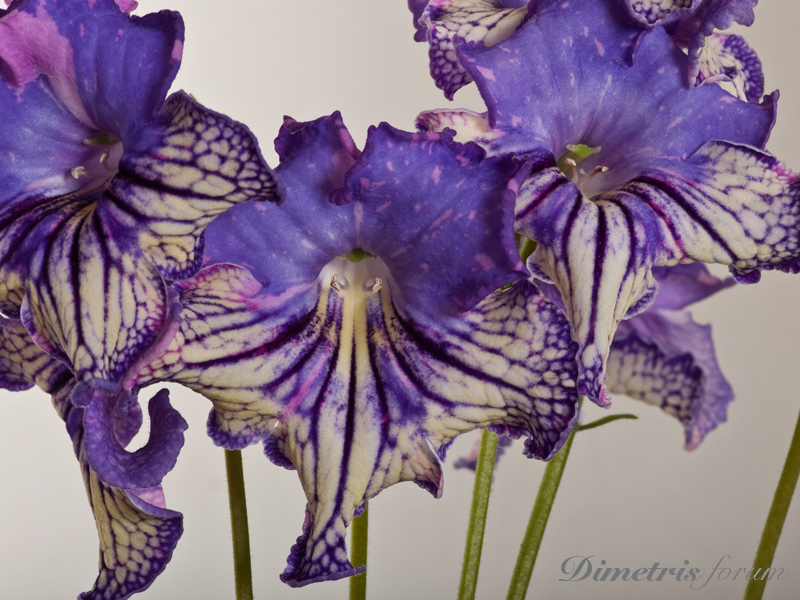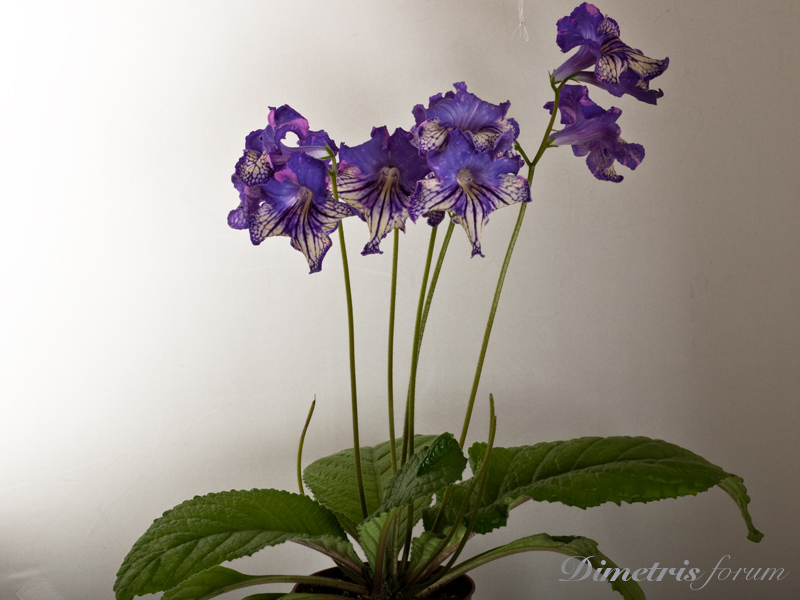 July13, 2013
Pavel:" Rosette is large, reminds me of rosette of the old hybrids. I mean that the large rosette with typical streps' long leaves. Size is not small - about 7-8 cm (3") Peduncles are long. "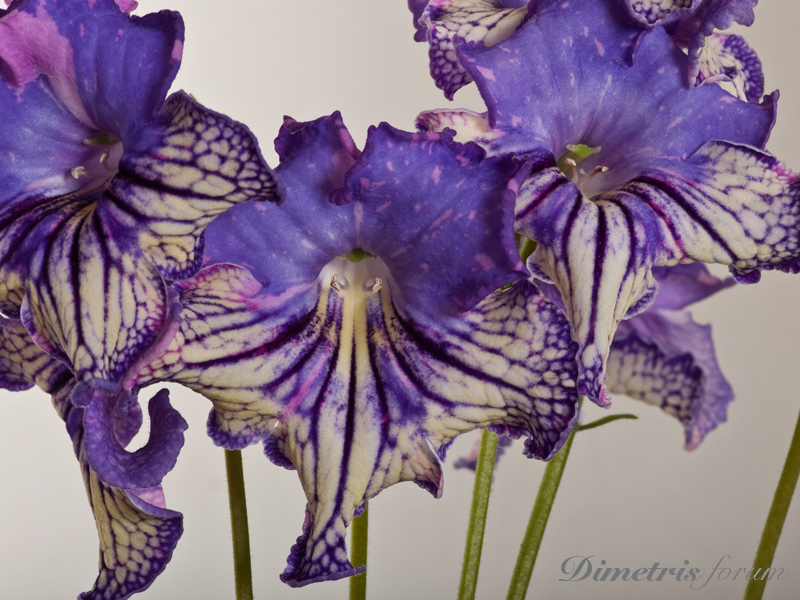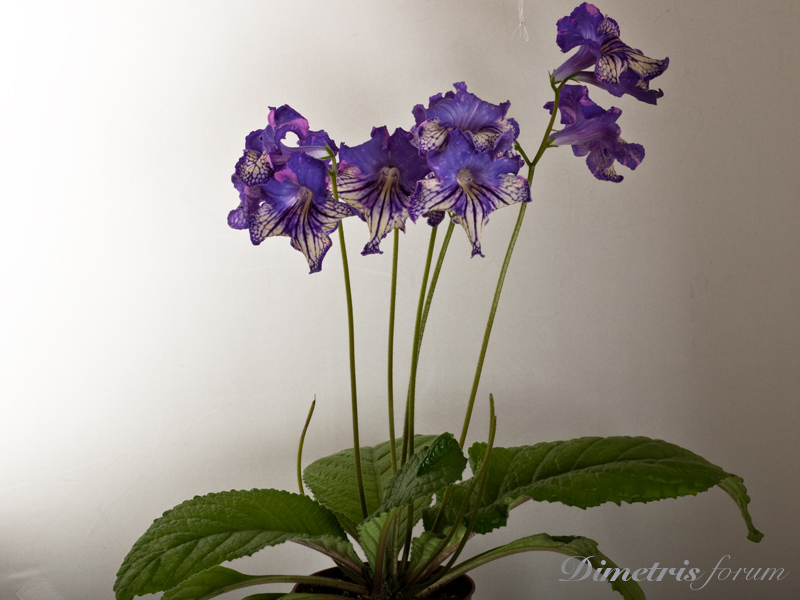 Sept 25, 2013 First photo from Russian forum. This one is form Ukraine.
Author:" I love it. Reality exceed all expectation. Thanks, Pavel"