It differs from DS-Little Arctic Foxes by redder shade and more neat rosette.
Red fantasy is on dark burgundy background.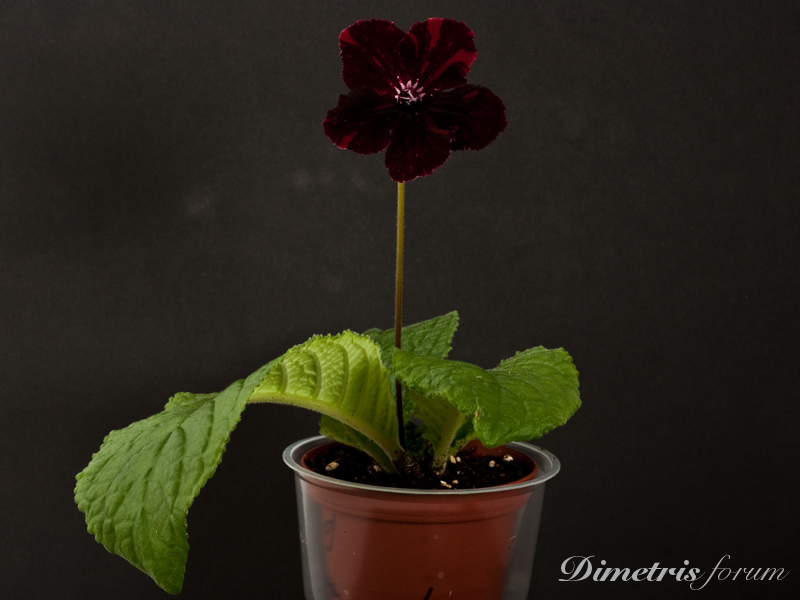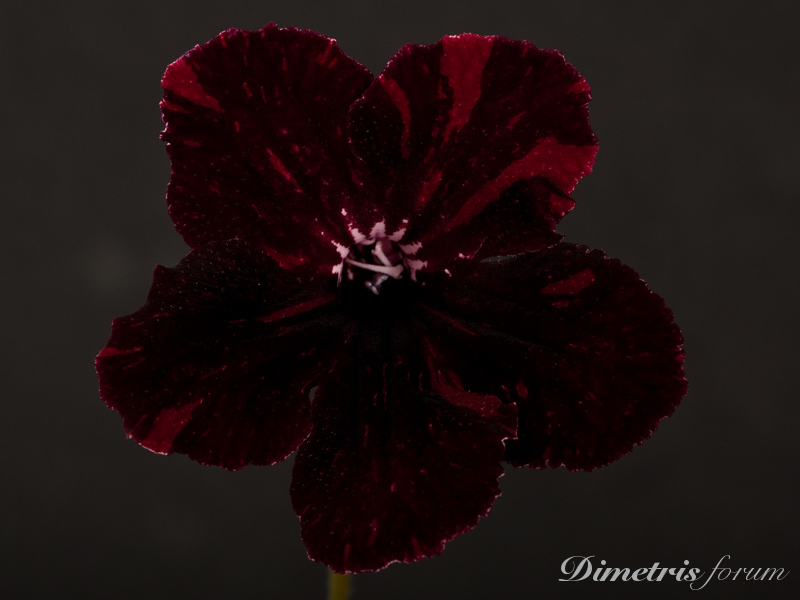 Comparison photo of DS-889 and DS-Little Furry Arctic Fox.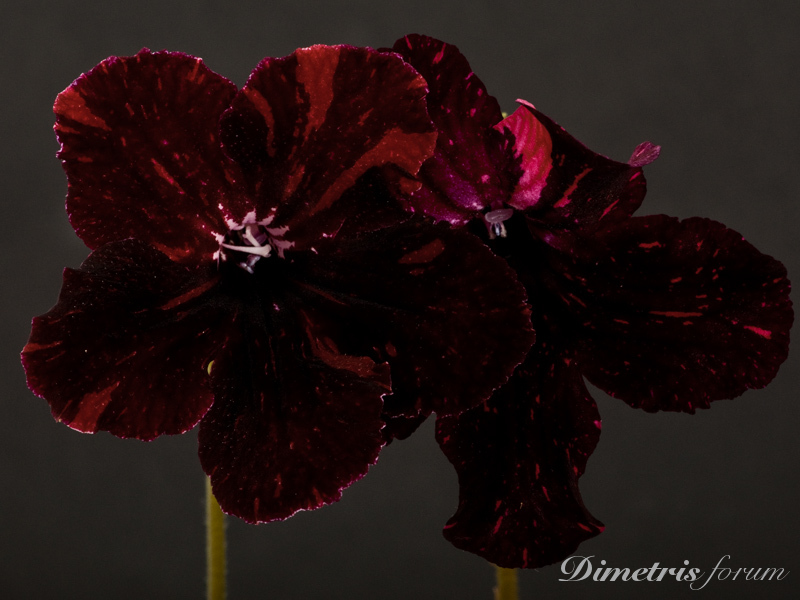 March 21, 2013
Pavel:"This hybrid show itself very well.
it does not drop flowers, has strong flower stalks, has neat rosette.
I will propagate it."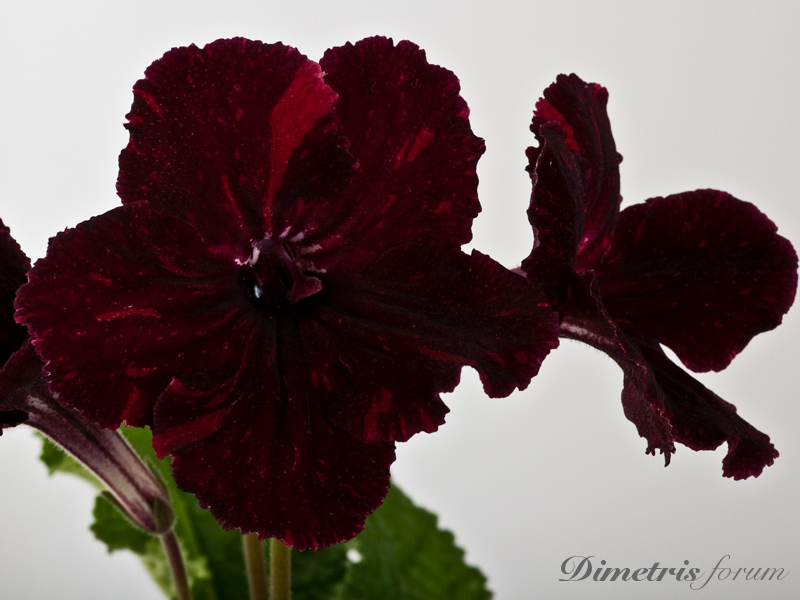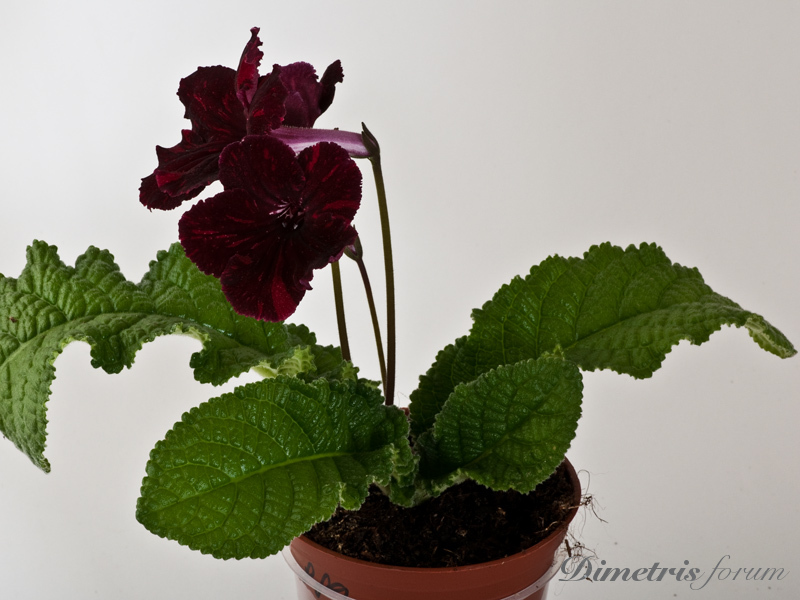 Pavel" Picture below compares DS-881 with DS-Little Furry Arctic Fox 1 (left) and DS-Little Furry Arctic Fox 2 (right)"
Foxes lose in terms of quality of rosette, flower stalks, blossom size and color.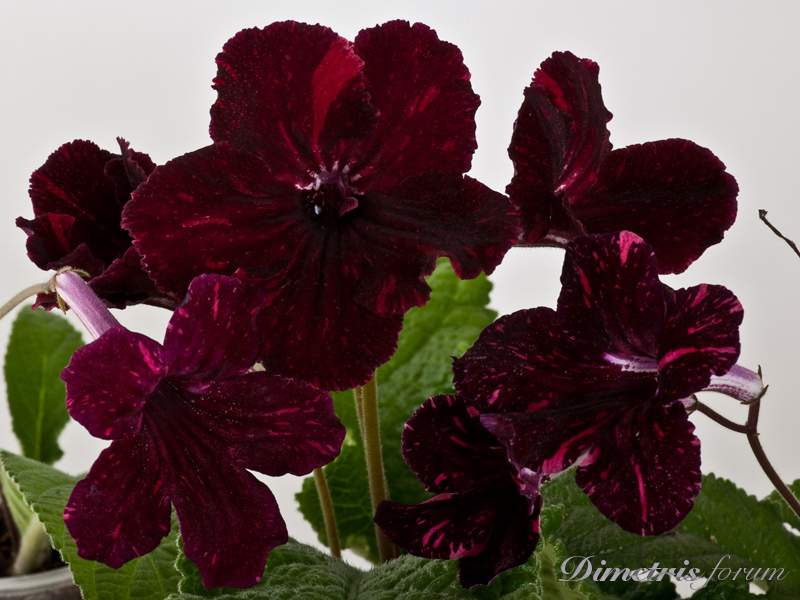 First photos from lucky owner of DS-889 . Russian forum Oct 09, 2013
"SUPER! I like all red flower hue, brightness, accurate rosette flower stalks are wonderful!! I'm so glad. that took both DS-889 and DS-950. Definitely will long remain in my collection Pasha, thank you very much!!
It is not fair that 'Critters' have names, but DS-881, which outperforms them, does not. Pavel, give it a name, please"