Another silivan. This one DOES not drop flowers because DImetris hybridized in the genes responsible for not-dropping blossoms. For anyone who does not know what silivan mean. . . We called silivans any streps that have Streptocarpus Silivia as an ancestor and have modified sterile pistil. They also have characteristic color pattern. Color/ color pattern of upper two petal is different from color/color pattern of lower three petals. Examples: Streptocarpus Wow, Gina, Geromino etc.
Usually silivans very easy drop flowers. Their blossoms are very short living. That is why they practically never have "hat" of flowers. (many flowers.)
Pavel: This is large silivan ( about 3.5"), very bright and contrasty.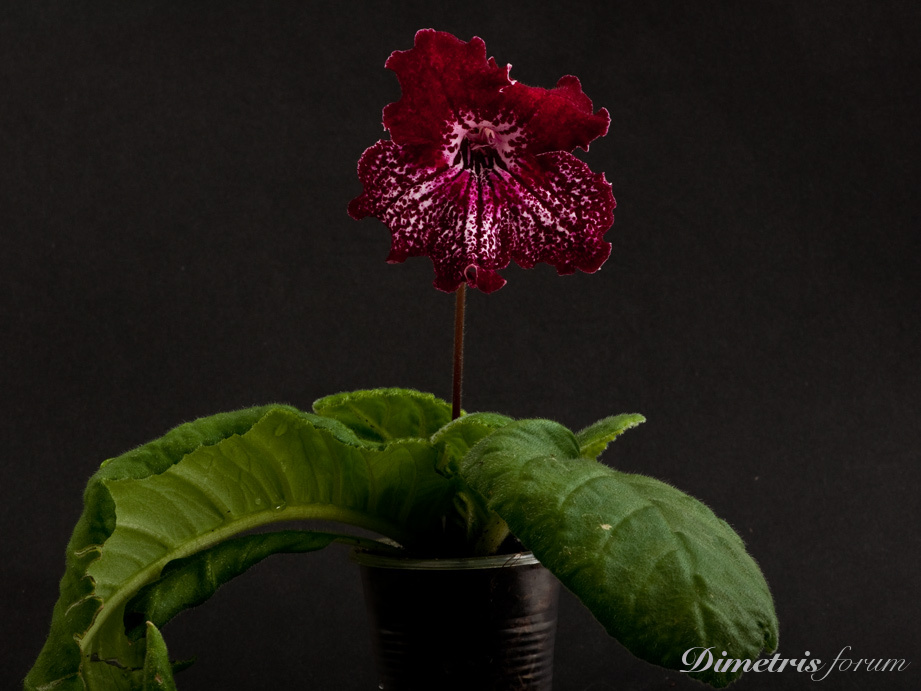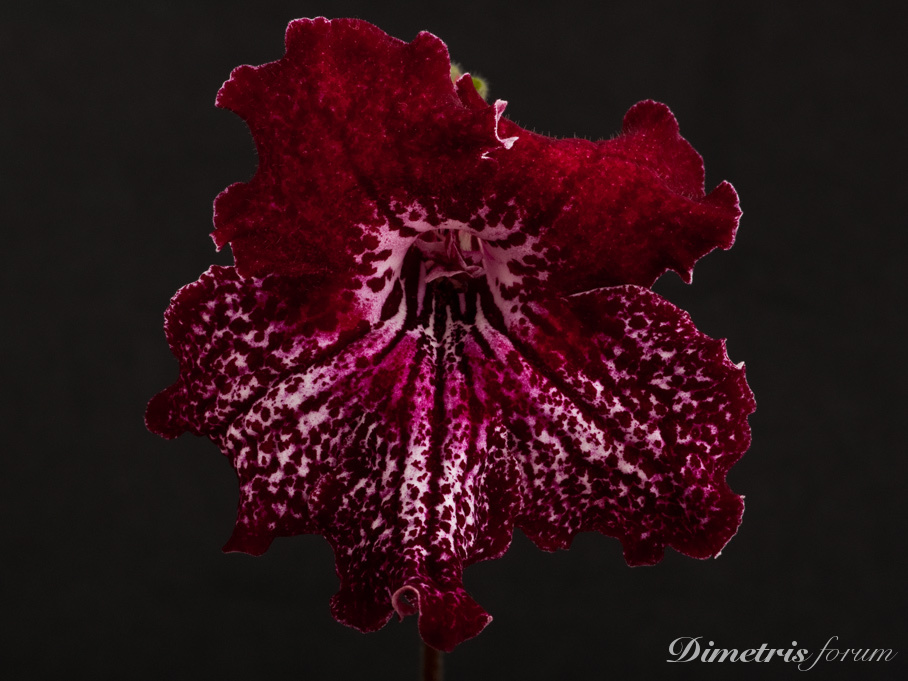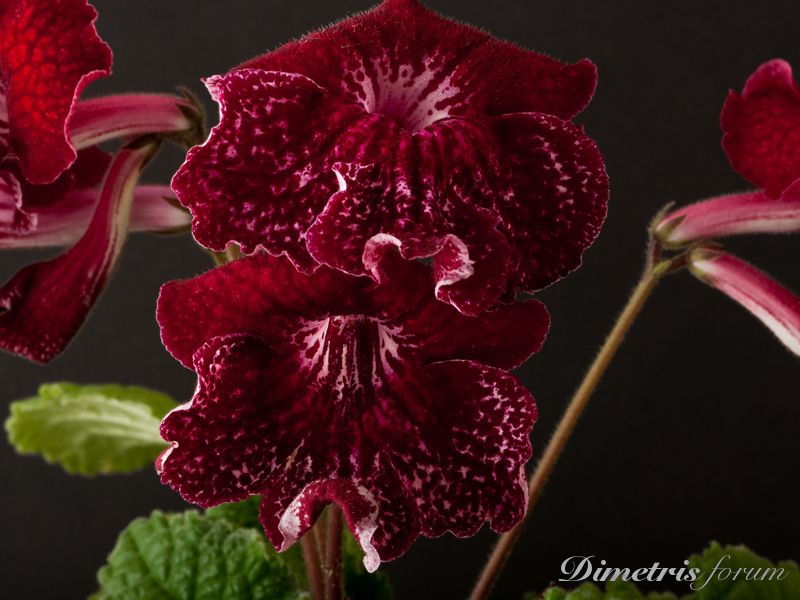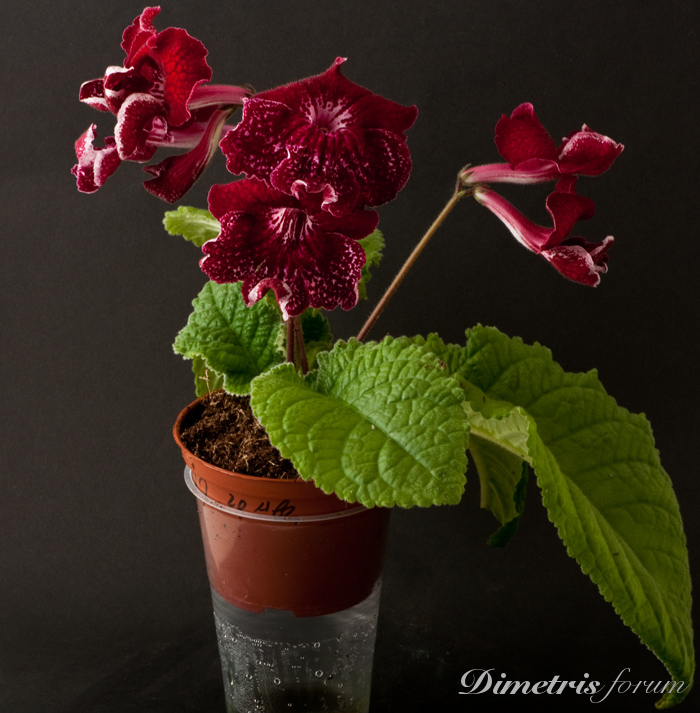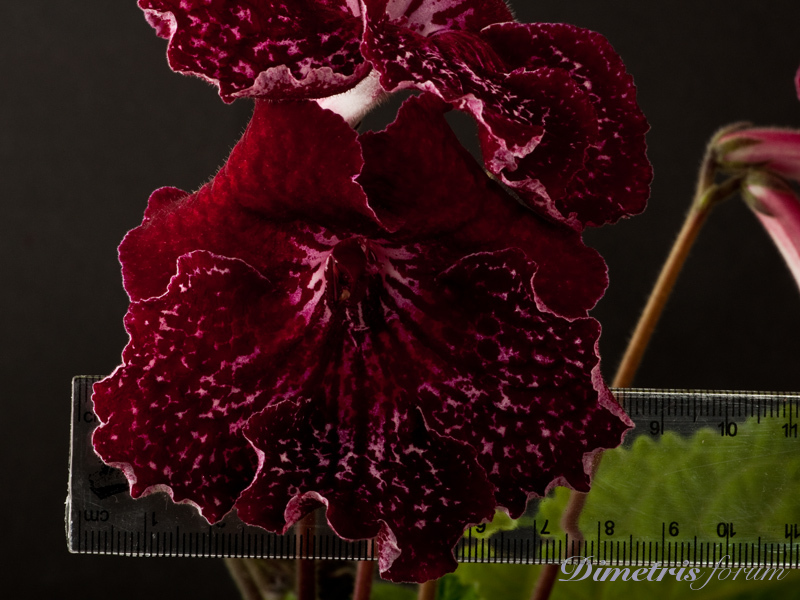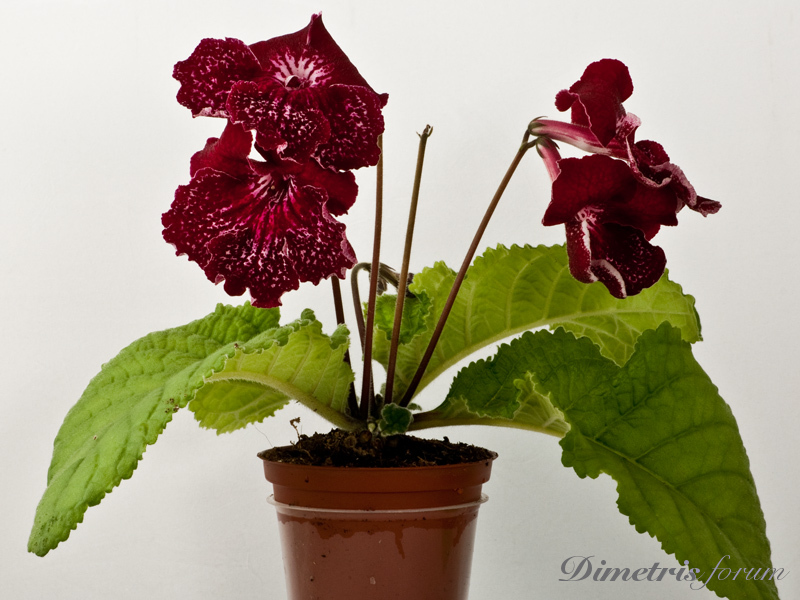 May 6, 2013 First photos from Russian Forum. " This s very yang plant and already very many buds and flowers"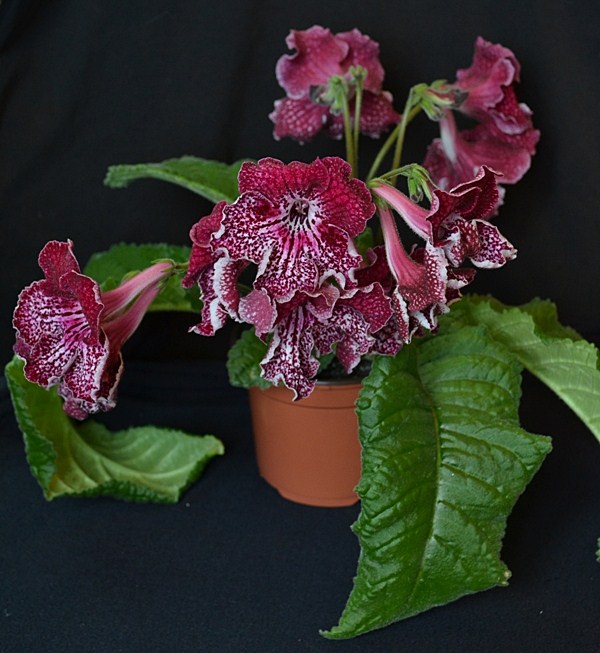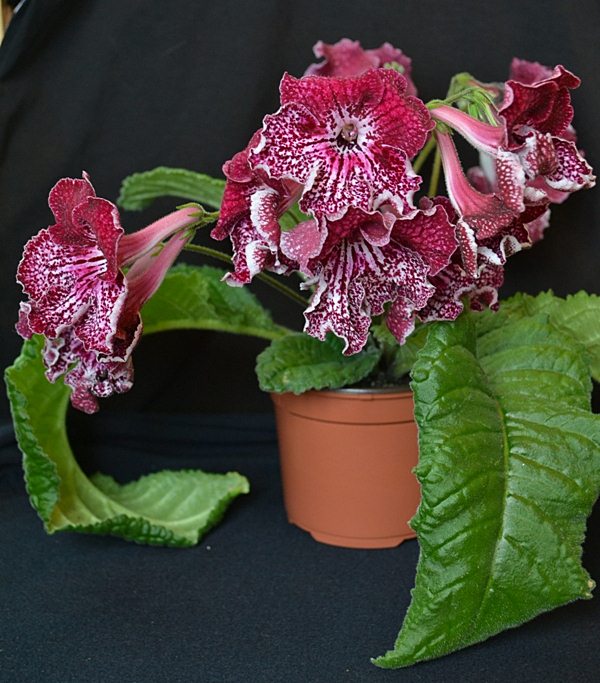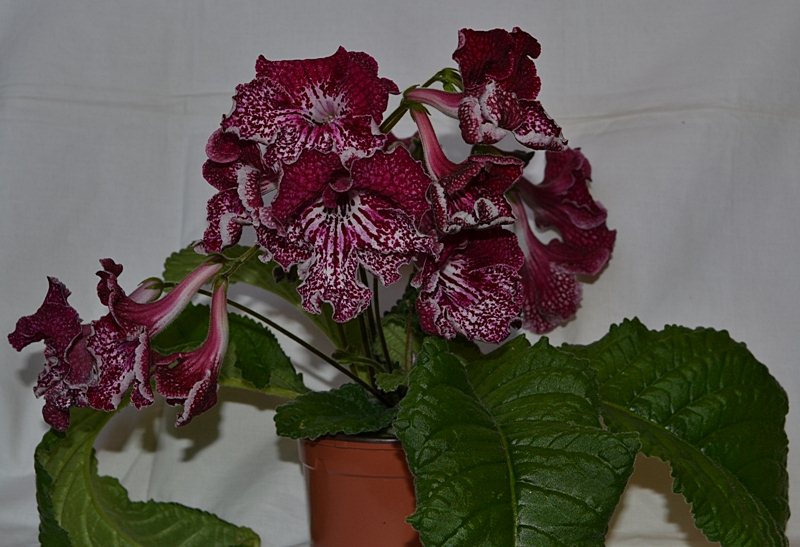 From another Forum's member