Pavel":'his one is silivan.
It forms neat rosette that is not exhausted when plant is flowering. Blossoms are small - about 2"
Nothing special except one important thing. Silivans are very prone to droping flowers. Since we introduces genes that eliminate that negative feature, this hybrid can create the hat of long lasting flowers."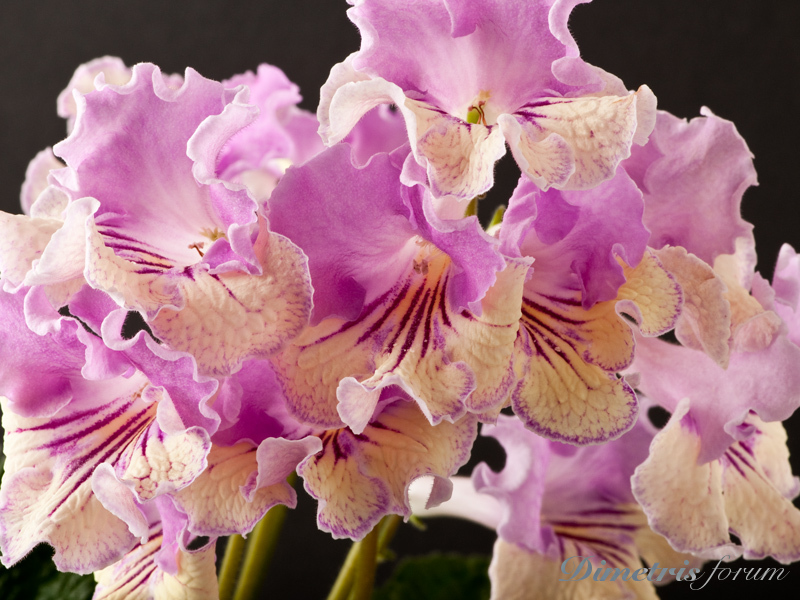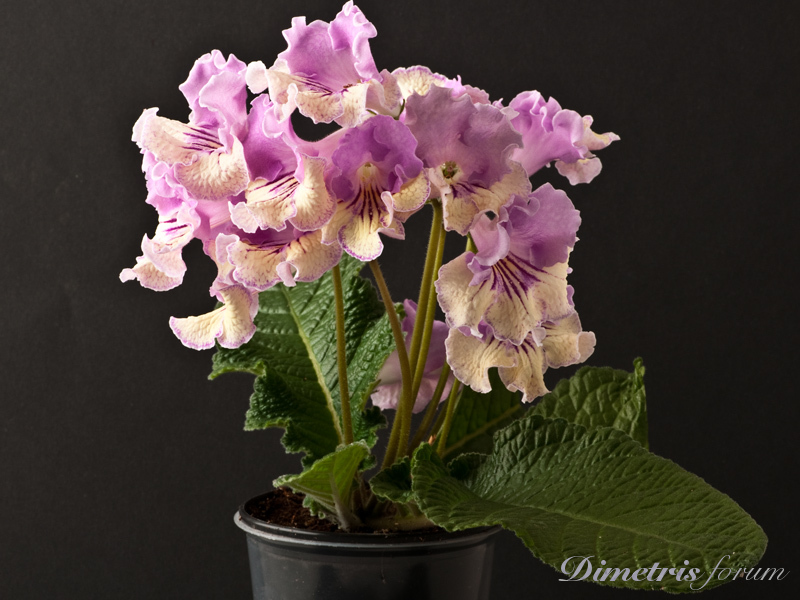 Photo from forum. This baby is in the small pot but already flowering