This is the one of the oldest hybrids, but Dimetris still keep it because of special qualities. This variety is prolific bloomer, has stable bright red pigment, beautiful white edging with the fringe, compact rosette.
Red pigment is the one of the most unstable pigment. It easy fades with age, excess of light and higher temperature.
The following photo shows the plants with five days old flowers.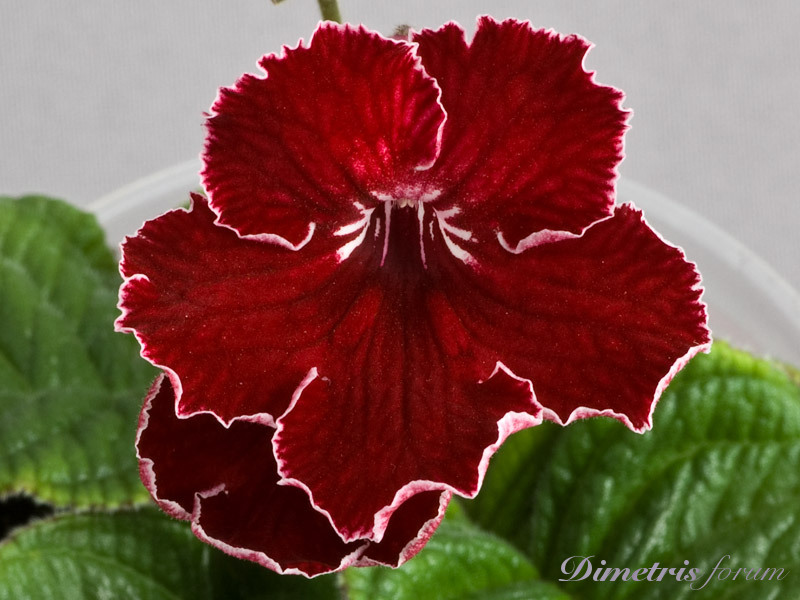 In the next picture blooms are 8 days old and were standing under the bright light (DS-Scarlet Sails in the middle).
For comparison there are two similar hybrids: Red Alert (Right) and the Lyon's Ruby Red (Left)
Red Alert starts to bleach in about 1-2 days.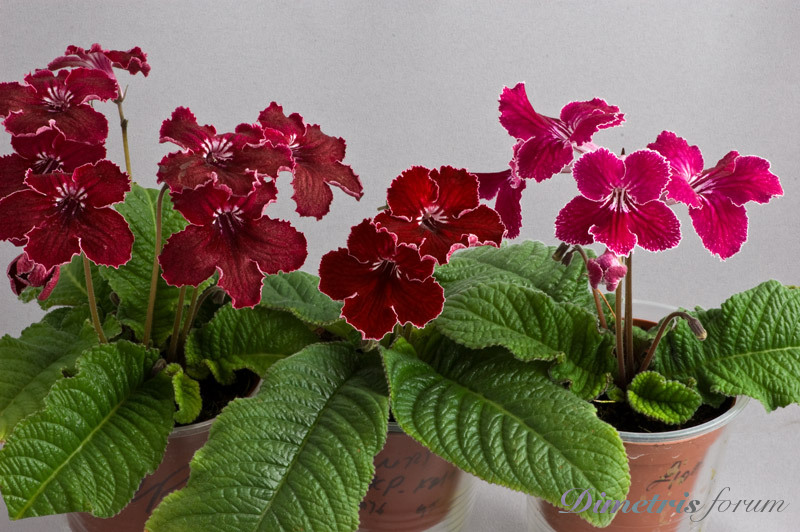 Next photo depicts two blooms: right one is 8 days old and left one is 3 days old. We do not see any differences in pigmentation. Unfortunately the size of the blooms are quite small.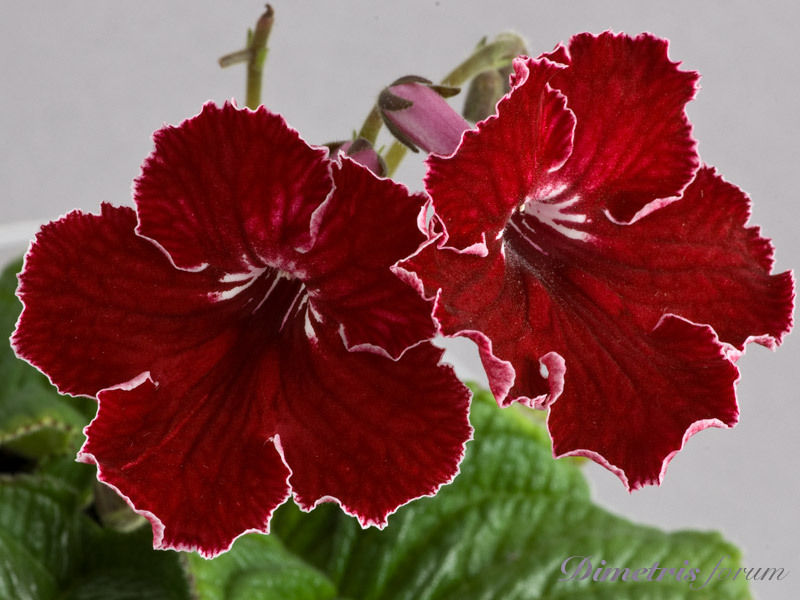 We think that today is the best red Streptocarpus variety.