This seedling is truly for exotic lowers.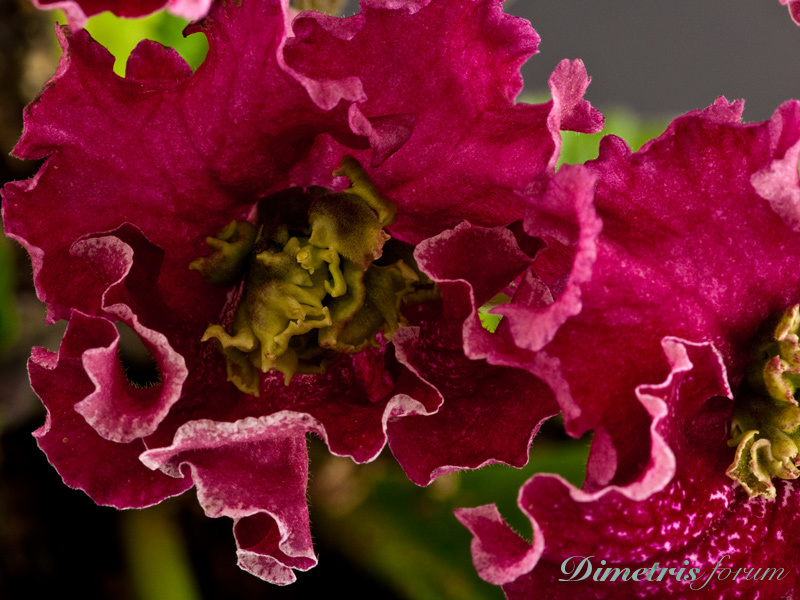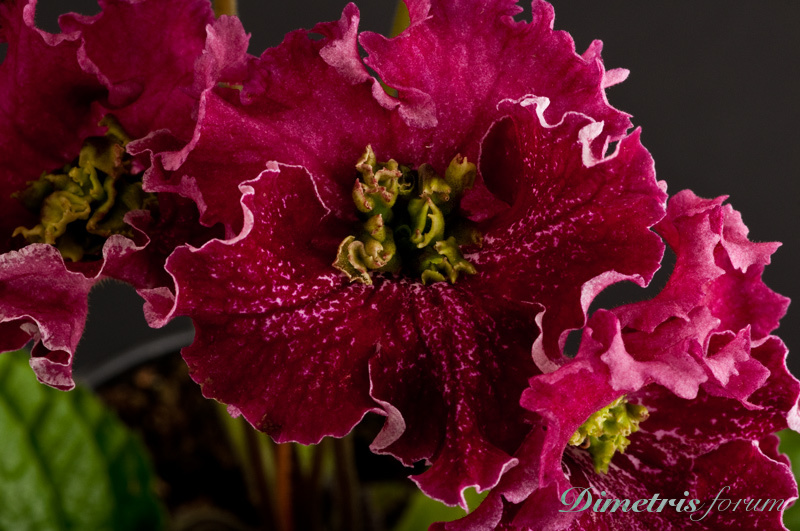 Somebody wanted to have green-throated Streptocarpus and Pavel tried really hard to get one.
Here is what happened.
Flowers is about 6cm, green part is about 1-2cm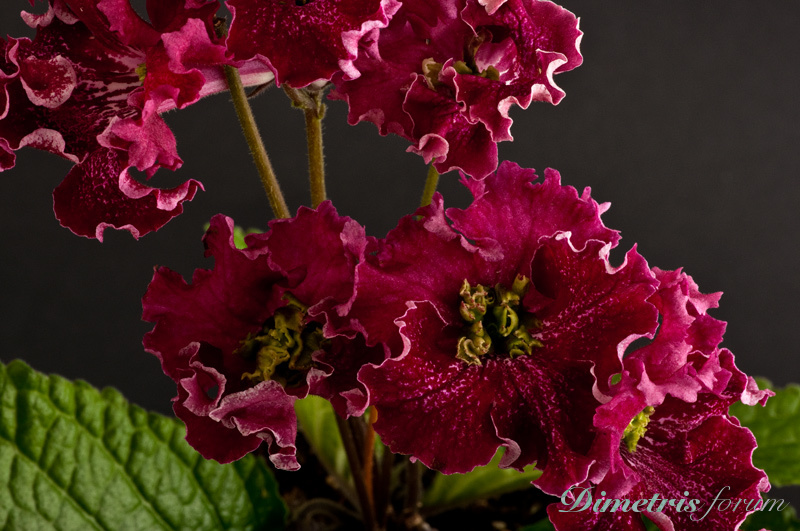 But this is just a beginning. Pavel finally was fed up with these blooms and removed them. But this hybrid had another plan in mind. Pistils started to grow and generated another flowers (green one) which started to increase in size.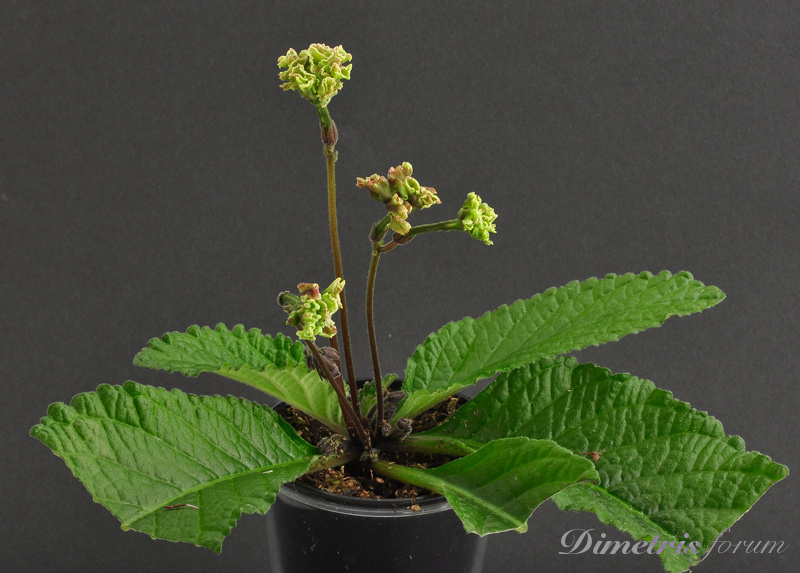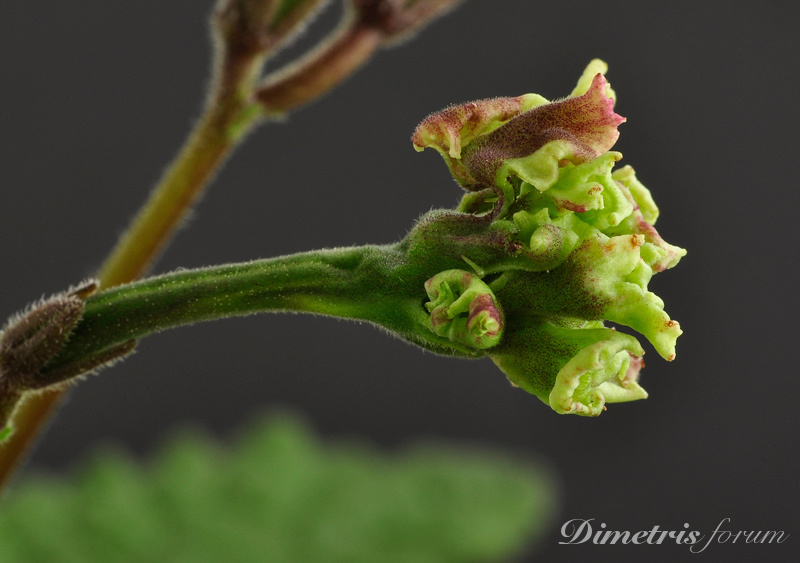 Another surprise, forum members made a waiting list for this "beauty". Parentheses are mine
Meanwhile the "ugly duckling" are growing and started to redden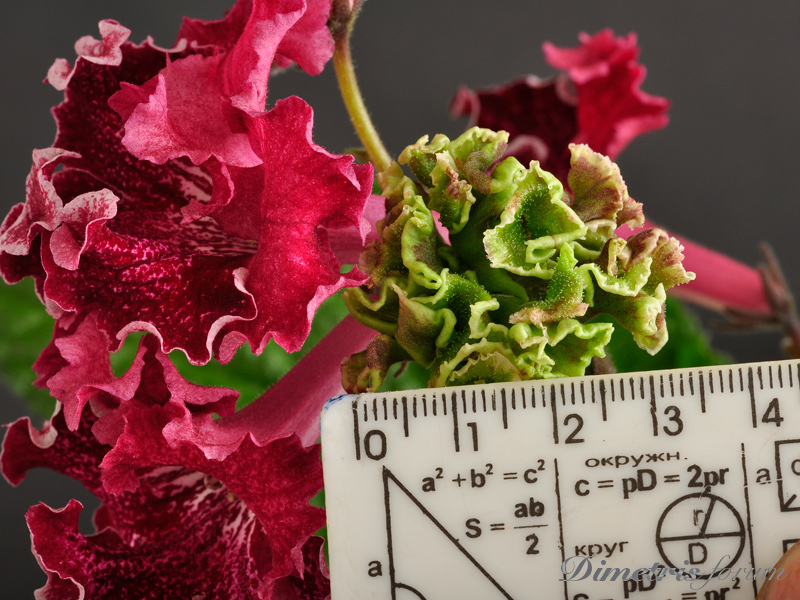 On the next photo the green flowers are about one month old and planning to age.
Of course they have tons of chlorofils there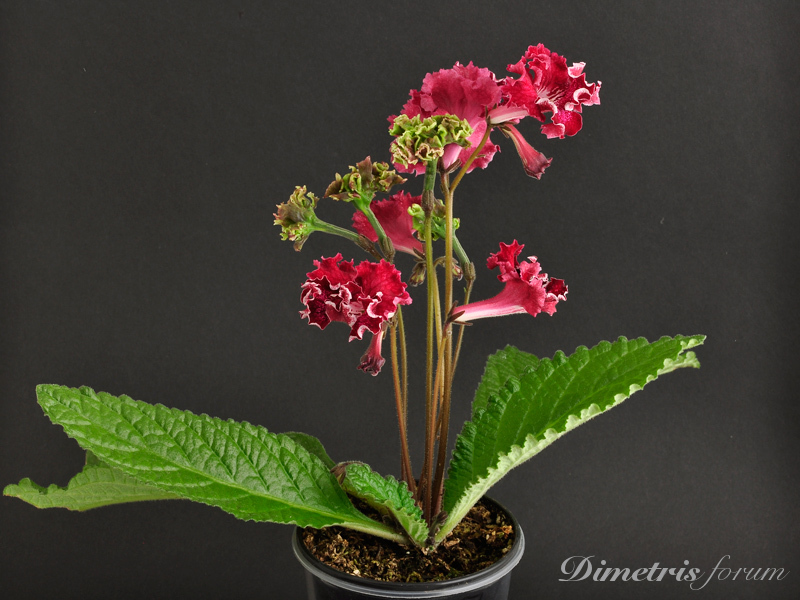 Green stuff is about 2 month old, everybody is dying in expectation (not me)
Pavel advises to leave only one old flower on peduncles, otherwise green something is not growing fast enouph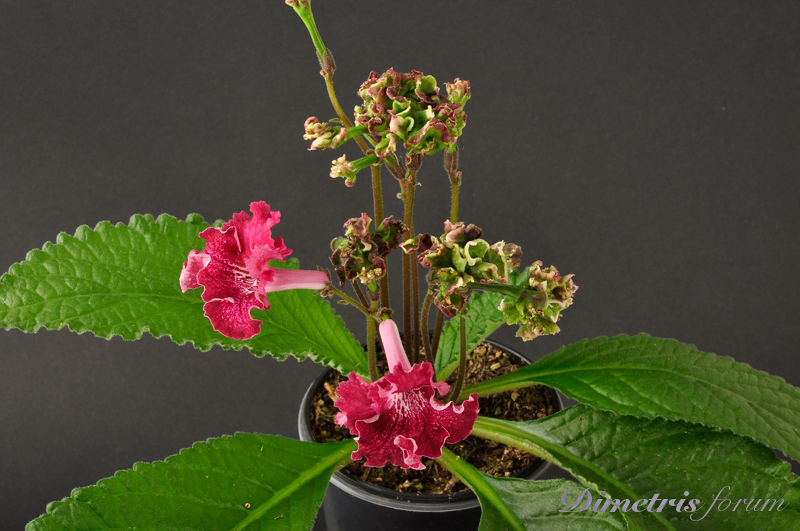 Now, a little of negative information. Pavel notices that not every flower has afterlife, but (good news -
) every baby plants has a few flowers that die and resurrect to green "beauty". I
I hope to see that amazing wander in my collection (hopefully not in this life)!!!