One of the parent was Streptocarpus Natal (T. Okuto - Japan)
Very large (9cm) bright, contrasty flowers. Peduncles are strong.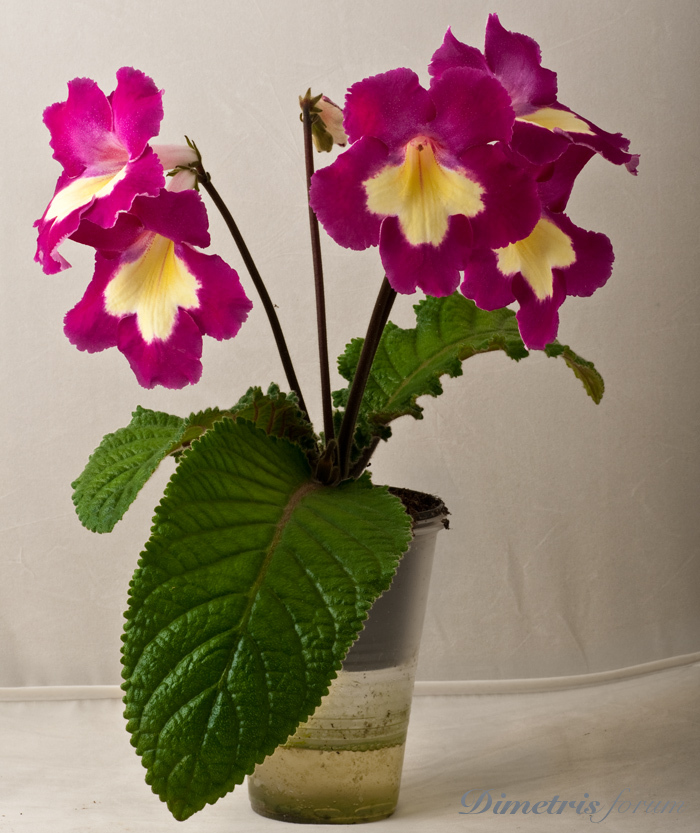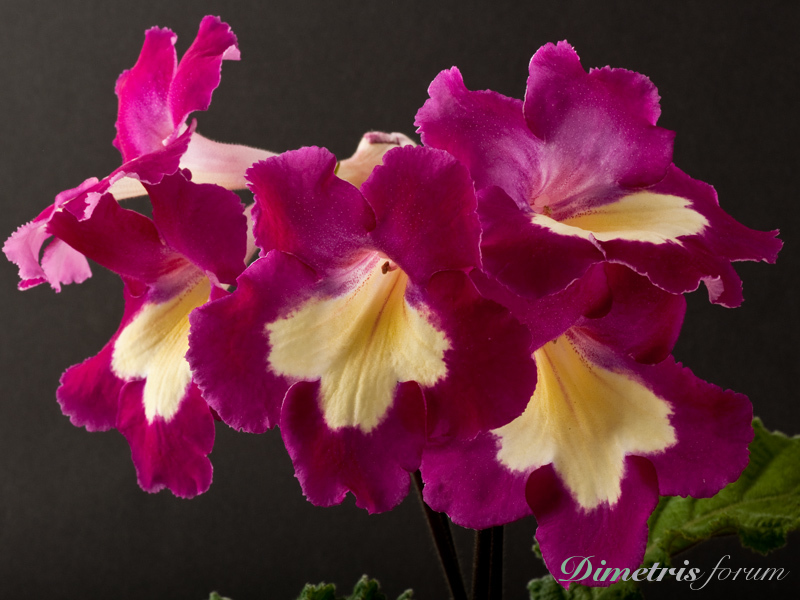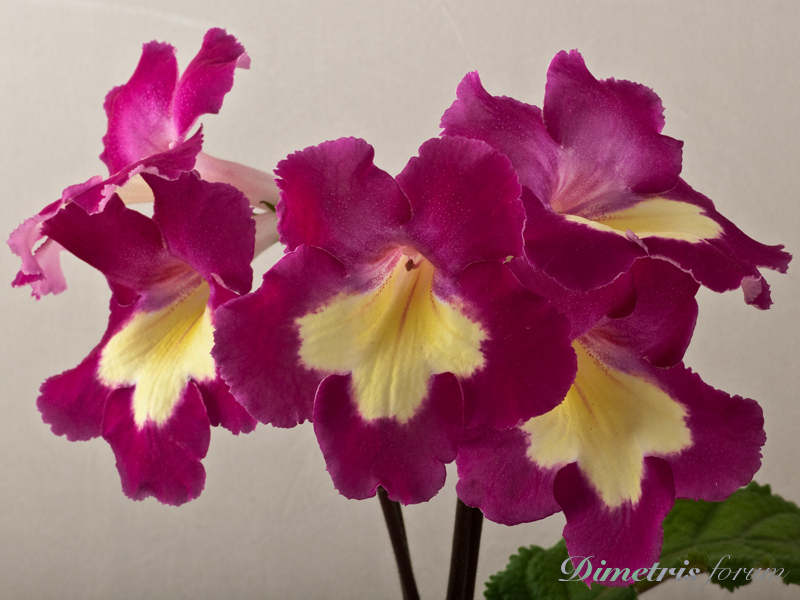 DS-715 has xerophytic gene. In case of Streptocarpus it means that this hybrid could montain turgor for a few days after the soil completely dry
This variety is not very easy to transport since flowers could fall off.