Flowers size is 7cm
in next photo it is together with DS-Crystal Lace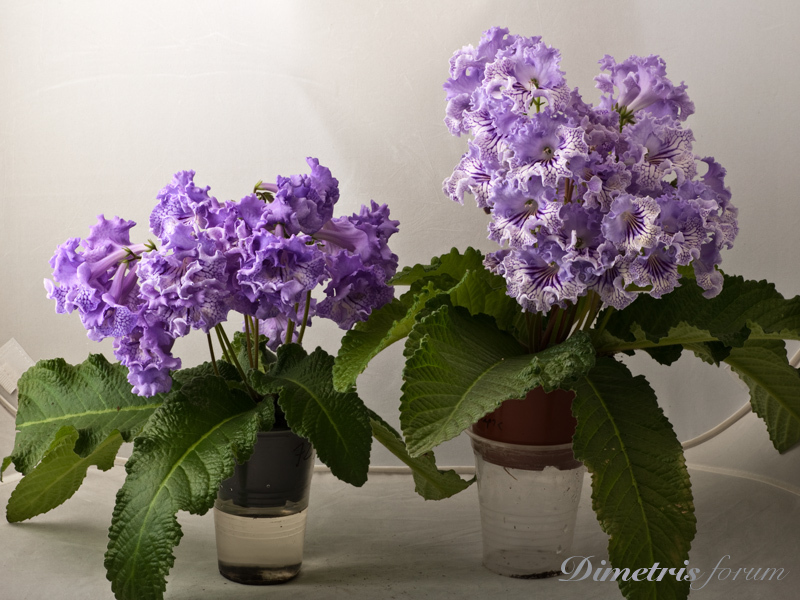 genes for double-flowerness brings resistance to falling. It always with flowers. Look like a waterfall doesn't it?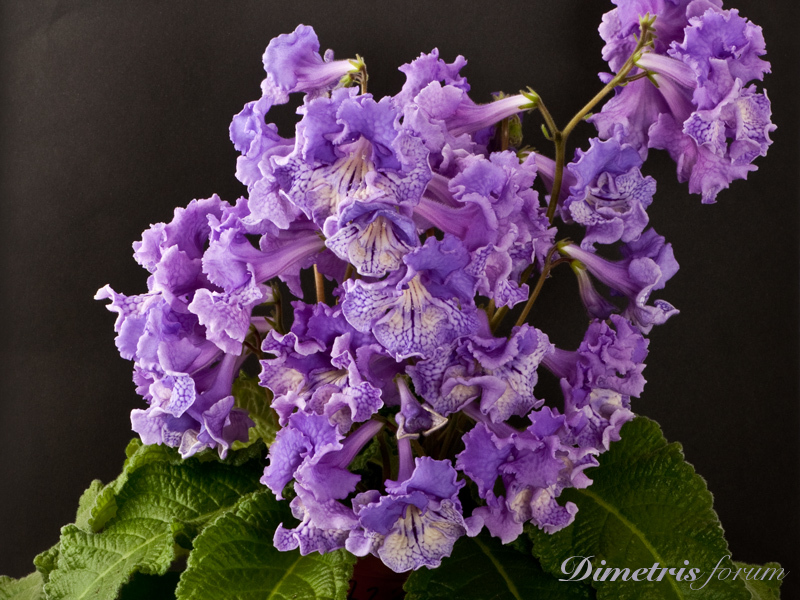 other side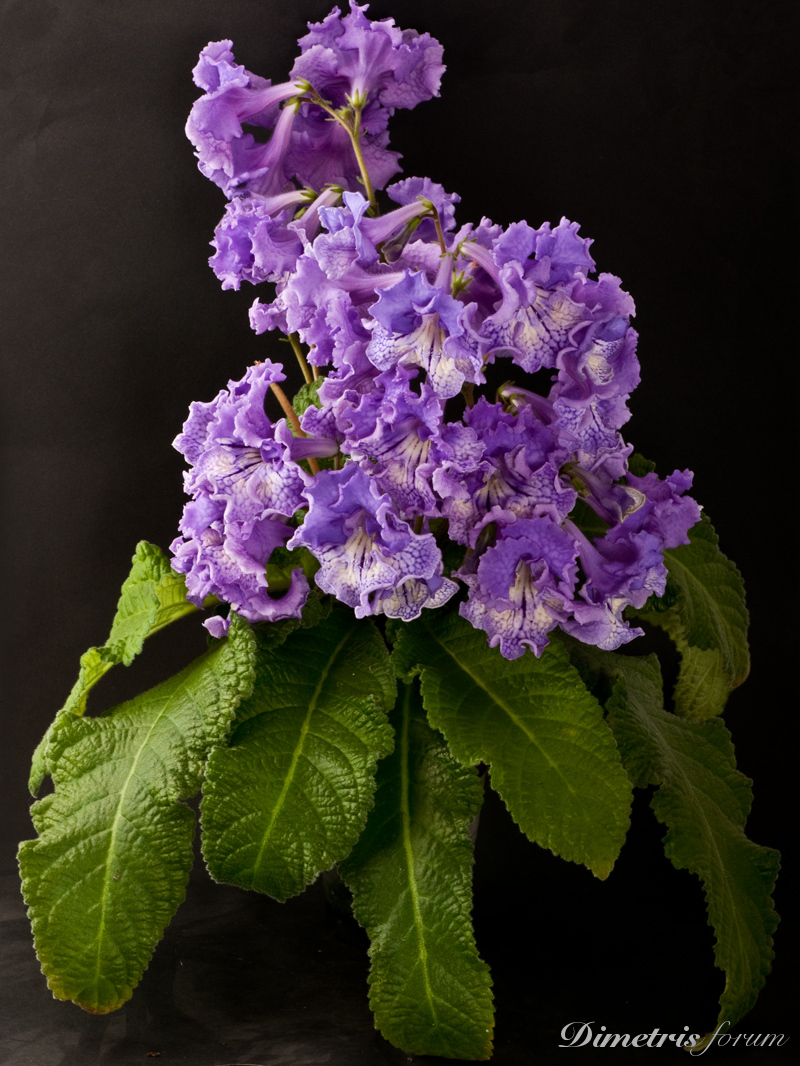 People who saw it on last show claimed that the photos do not do it justice.
Flowers are long lasting (a month)
Next and very important here you could see only two peduncles. 7-8 blossom on each. You could see another peduncles are growing and also have 7-8 flower buds. It enough to create the hat of flowers. Peduncle are very strong and always hold flowers well.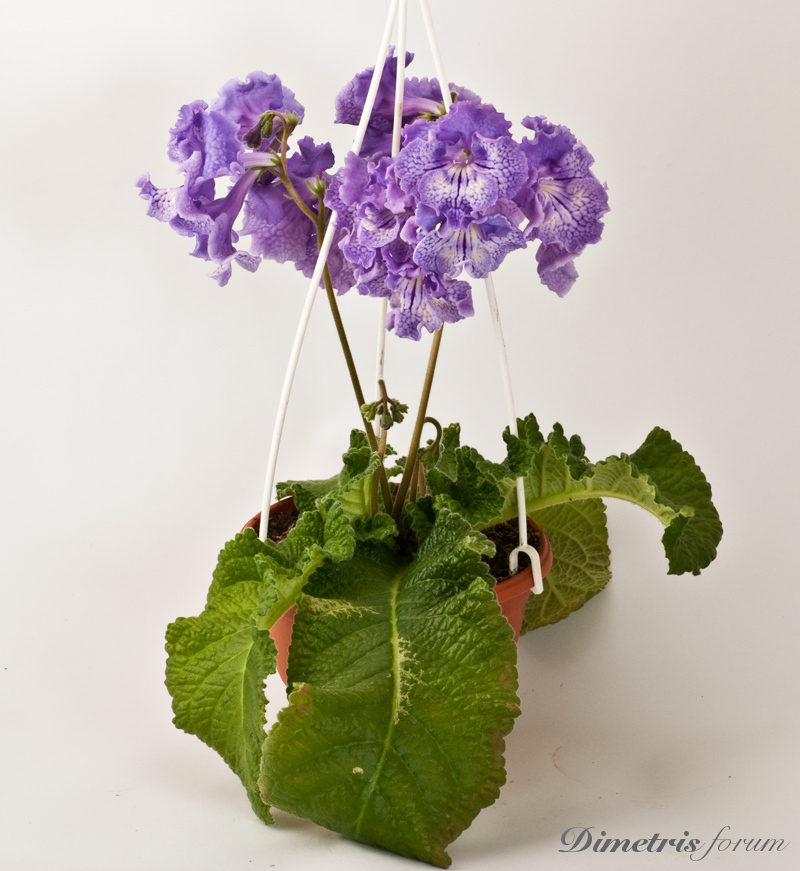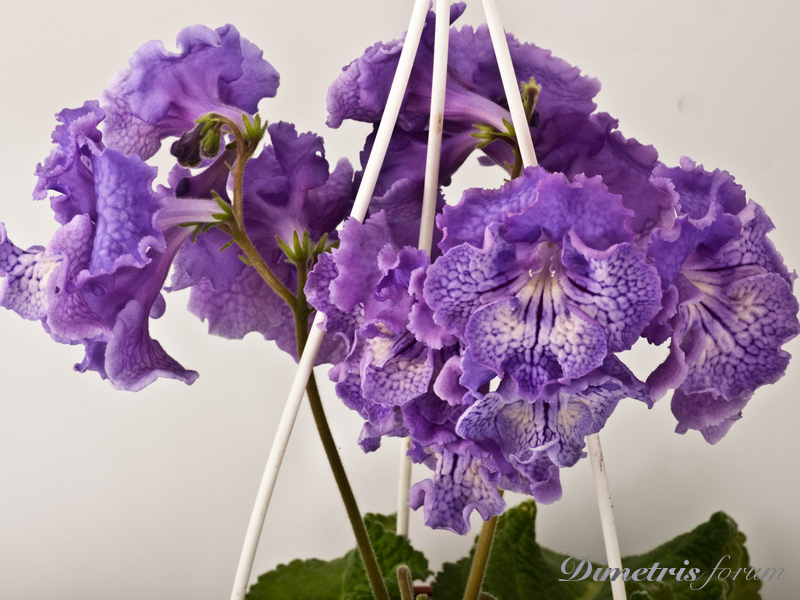 another thing: flowers are always open, never "bite the lips"