DS-Hawaiian Party
This hybrid is one of our first hyper-double flowers with each flower being approximately 5-7 cm (2-2.75') in size.
These flowers are never single, always looking like flashy pom-poms. The background of the flower is white with splashes of reddish purple all throughout. The cooler the environment in which the flower is kept, the more sharp its design becomes. In a warmer environment, the colorful design becomes blurry and might blend in with the natural white color of the flower turning it into pastel pink. Therefore the flower looks the best in lower temperatures up to 20°C (68°F)
The rosette is medium in size with narrow but long leaves. For these plants, you can leave up to 5 rosettes.
Pedancles are long and with higher temperatures they might drop.
The optimum pot size for a two-year-old plant is about 15 cm (6') with a maximum size of 20 cm (7.75')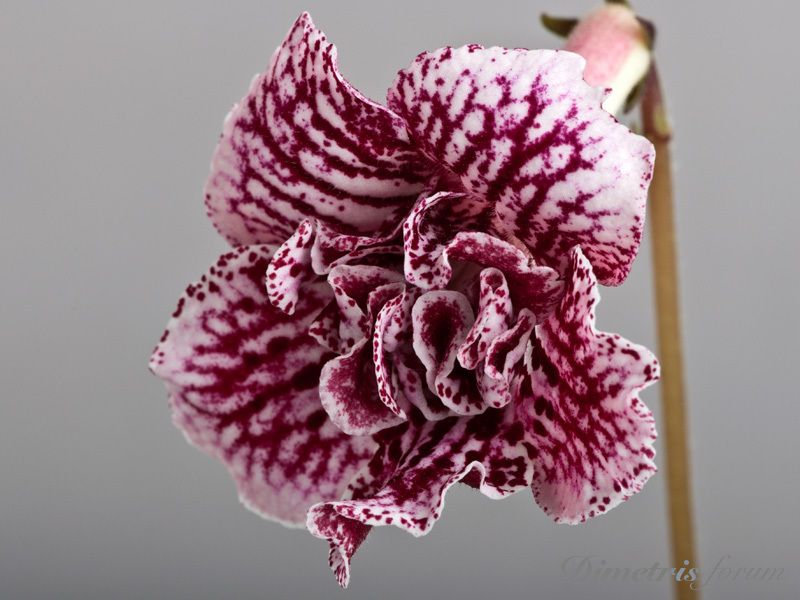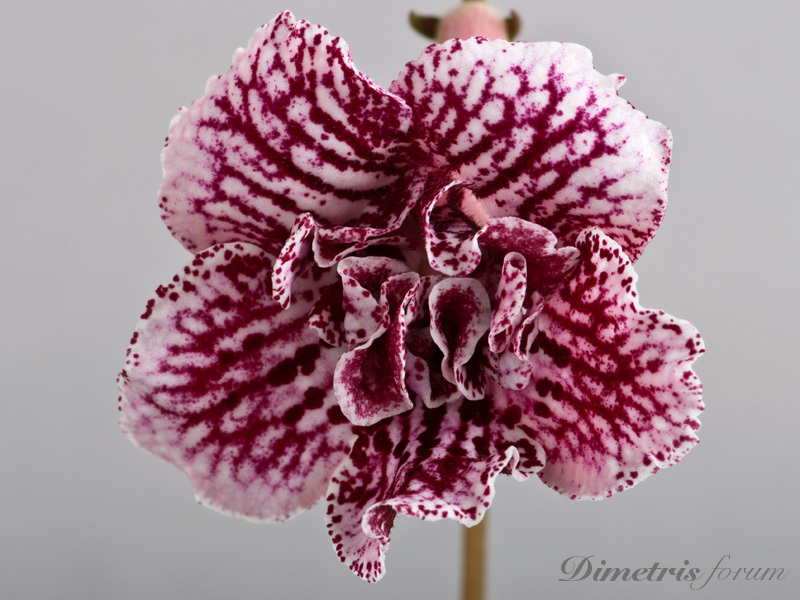 Below Bristol's Mei Lee, DS-368, DS-369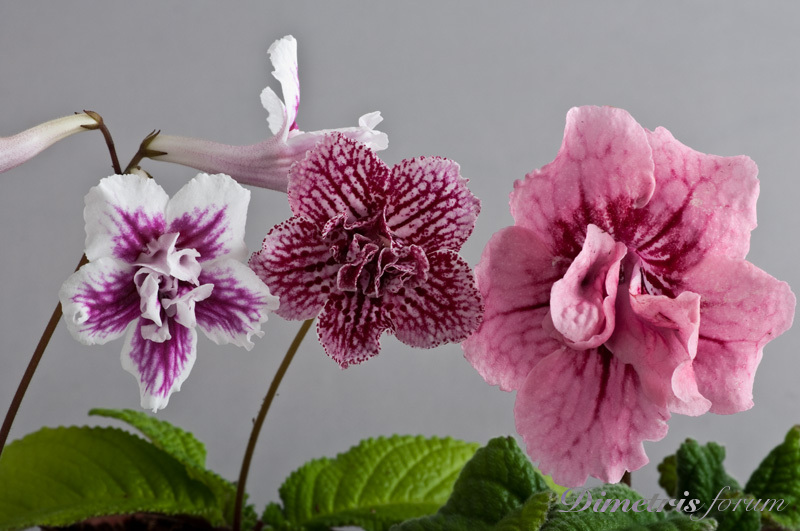 It is interesting that back of the flower is red, which is unusual. Therefore it looks like that patter is: white spots on the red background but not the red spots on the white background.
zin order to have such beautiful contrast colors the temperature should not be high.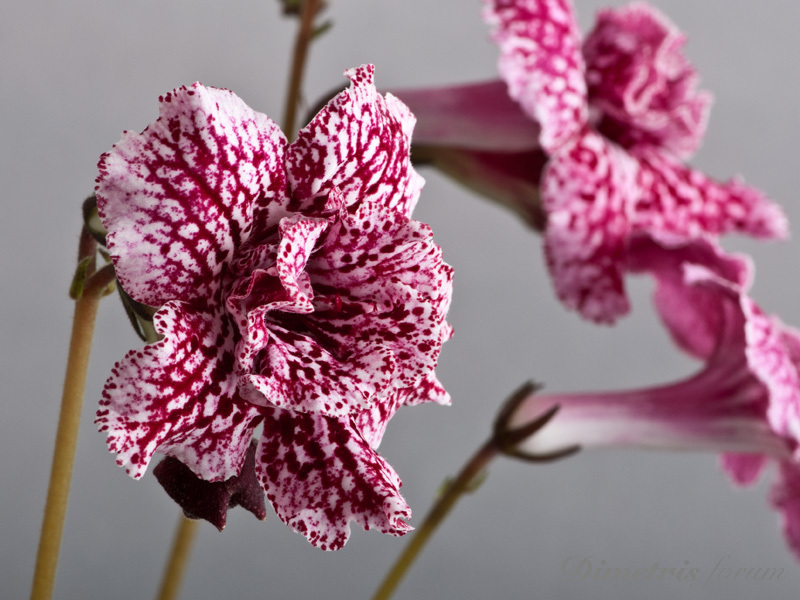 Older flowers do not have such contrast.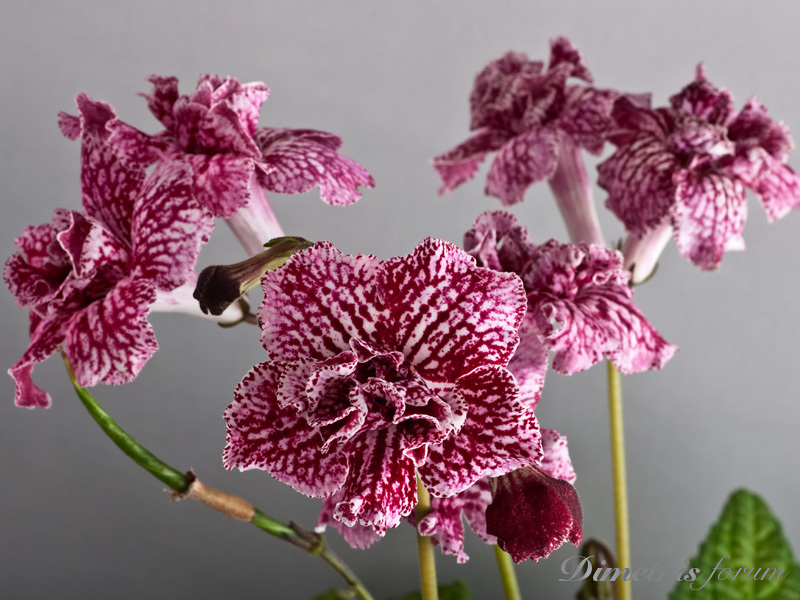 first photos from forumchane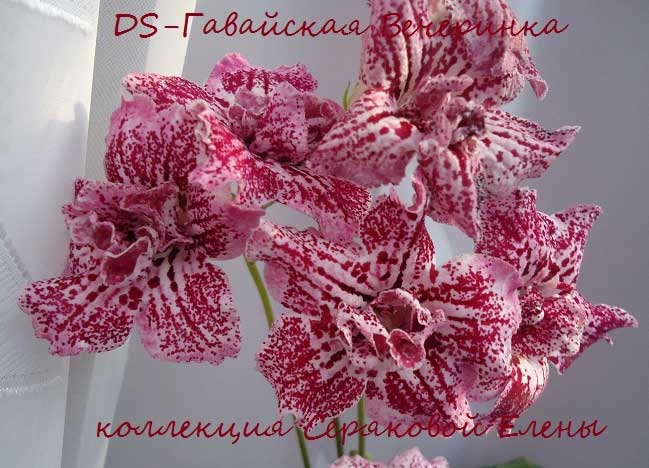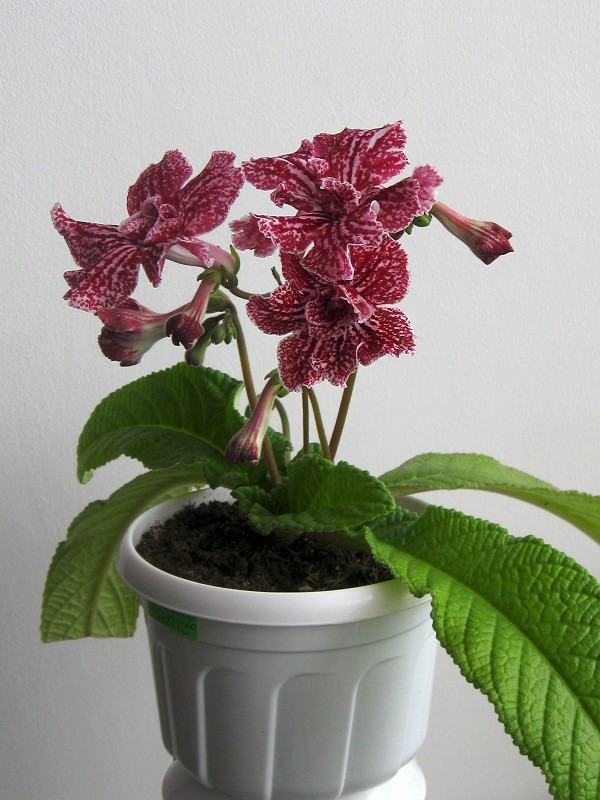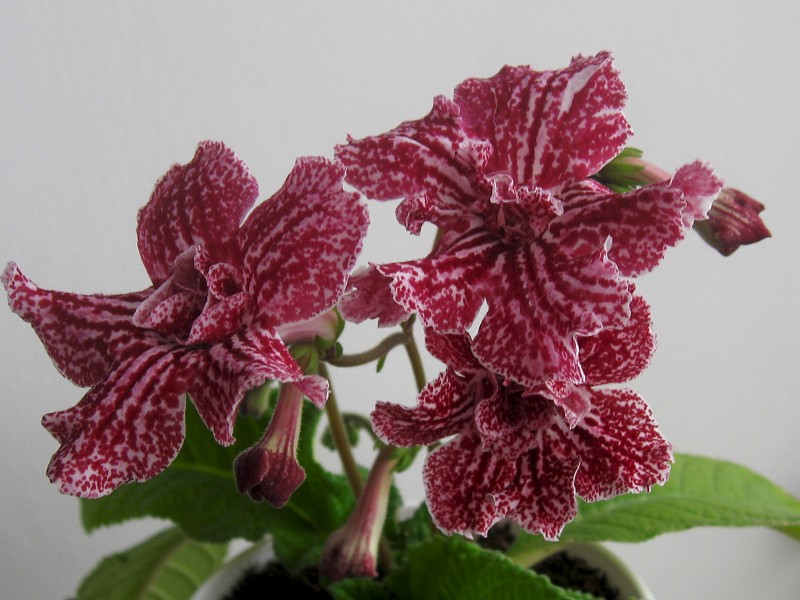 People comment that they love this varaiety because of neat rosette, strong peduncles, constant flowering. Very proportional, very showy!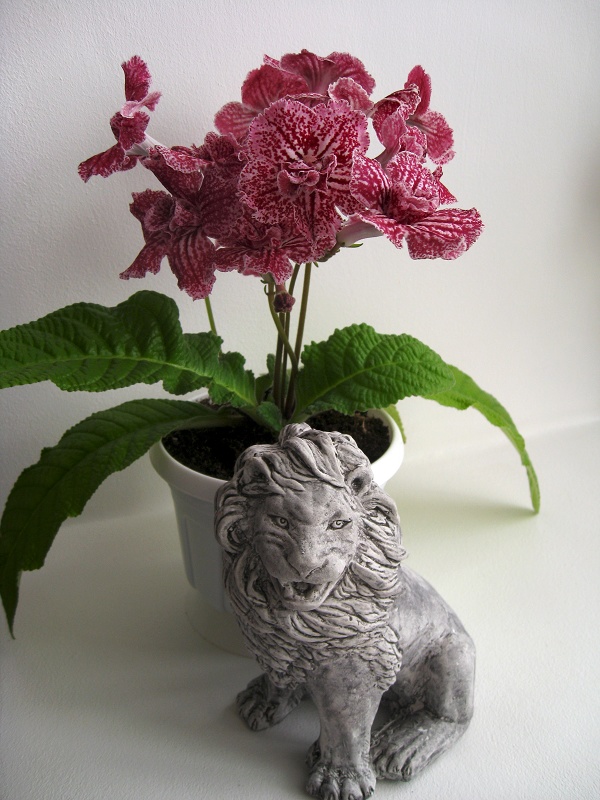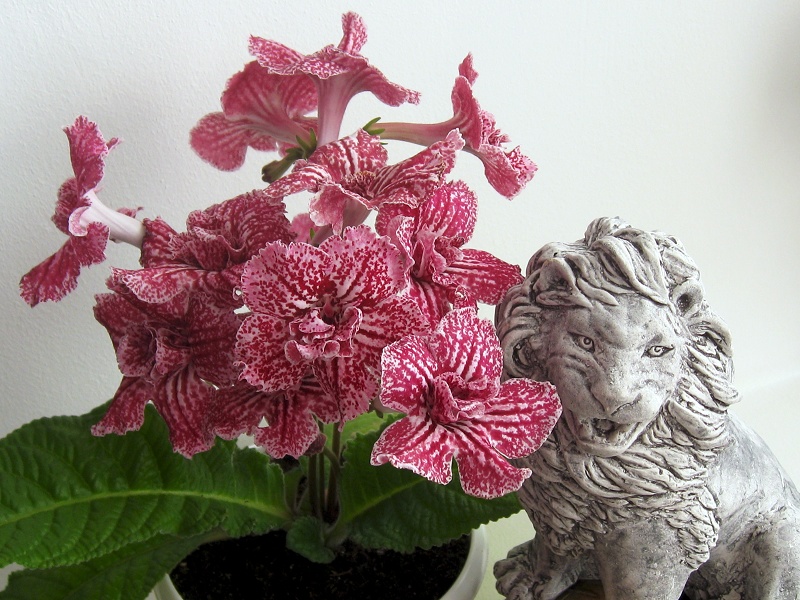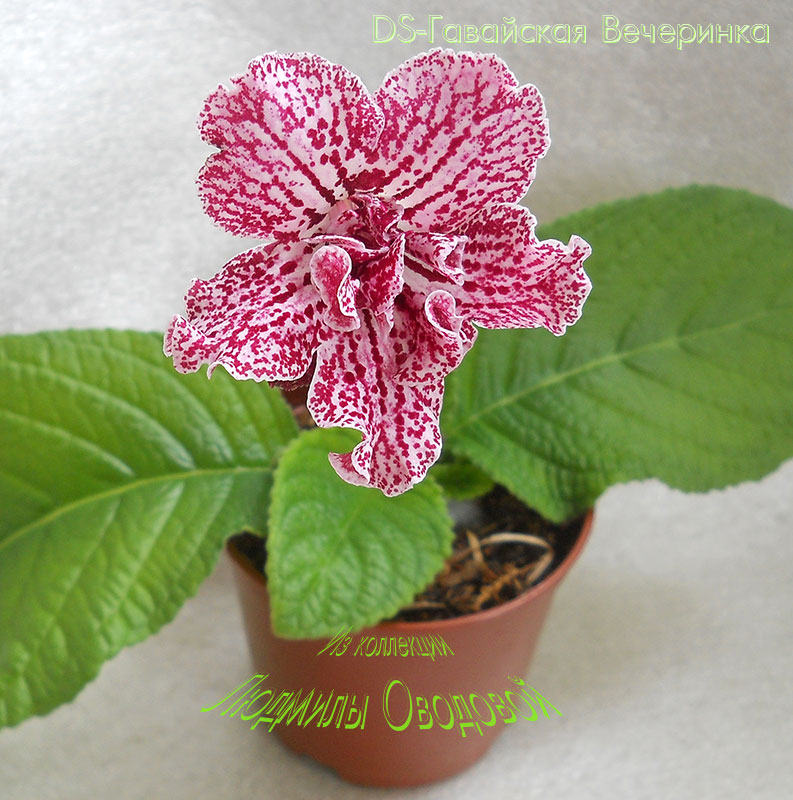 Mine is also constantly in bloom.