from Russian forum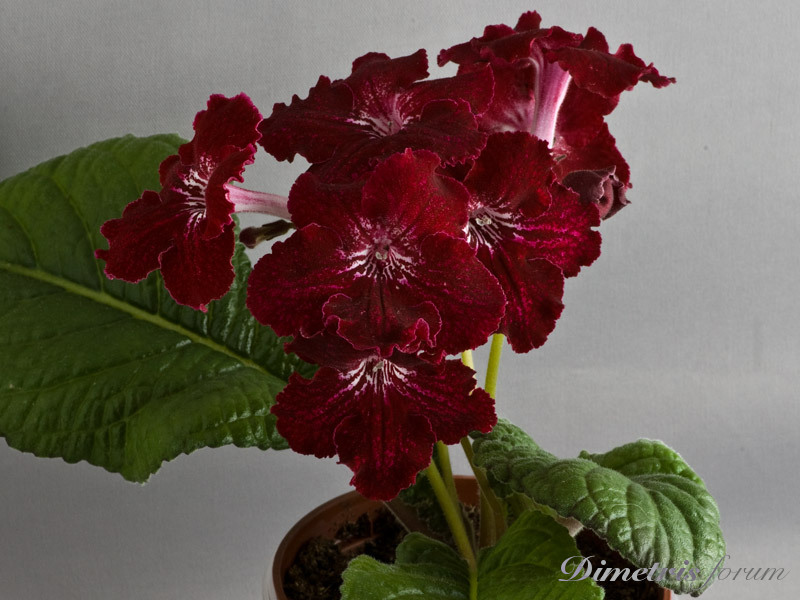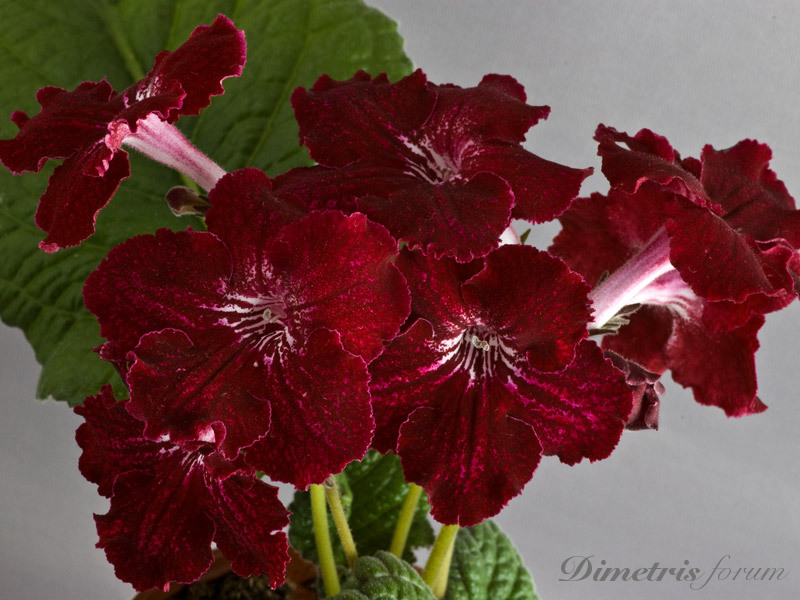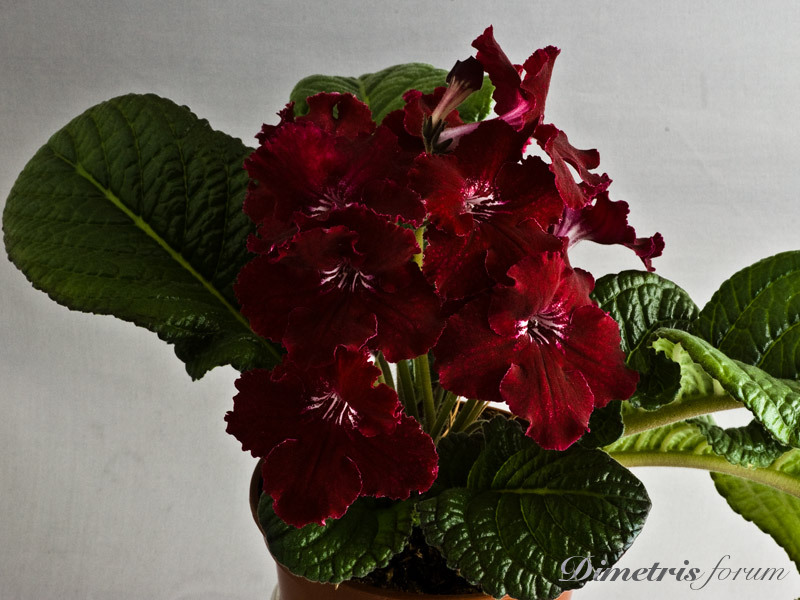 Leaves are rounded, thick, saturated with chlorophyll and isoflavonoids. This variety has good immunity to patogenes.
Flowers stay for a long time; they do not drop when are transported.
This one survived two trips: to and from the show.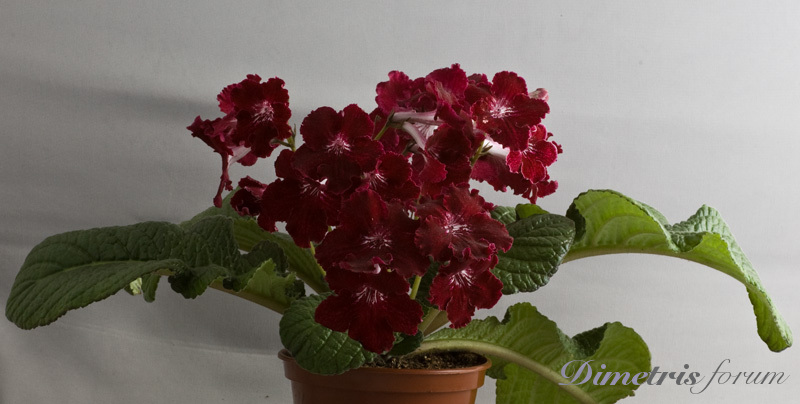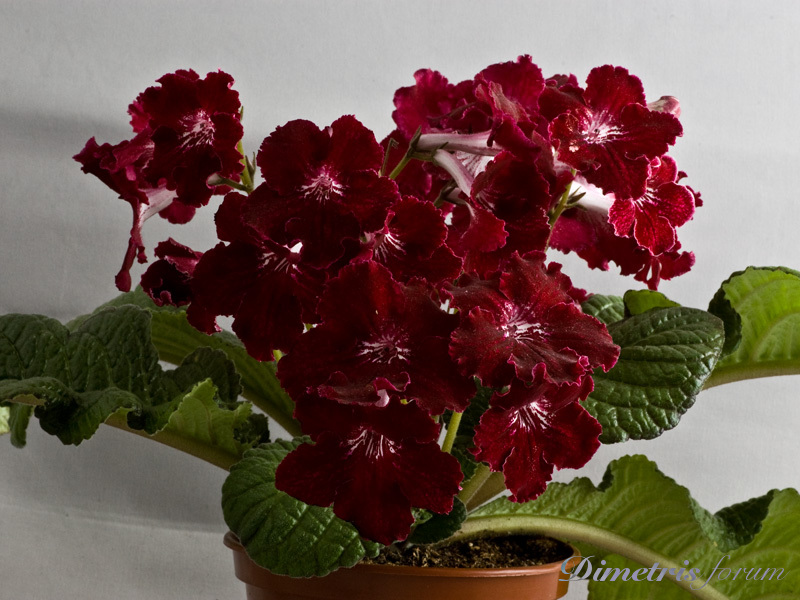 When temperature is high the color pattern becomes more contrast, red transforms to ruby.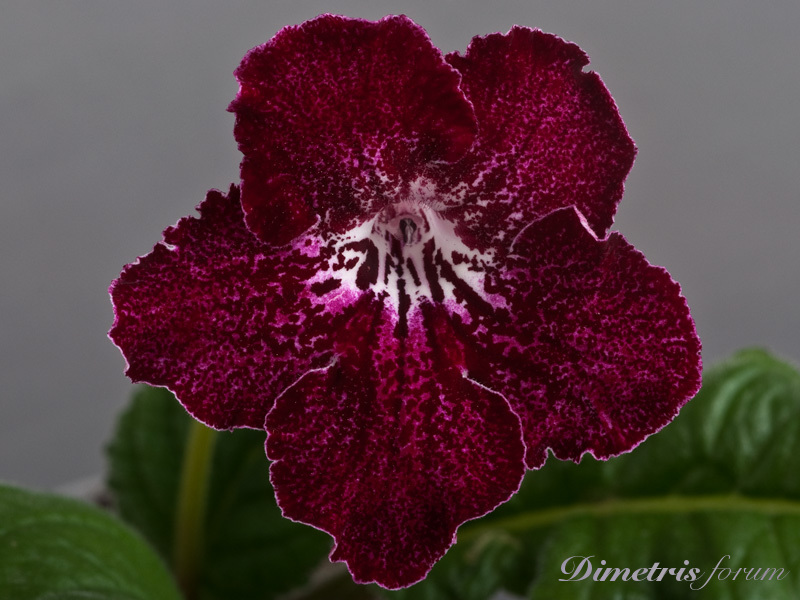 This variety has amazingly stable red pigment. This is August 2010 without conditioner. Among many Dimetris' red Streps this one survived the best.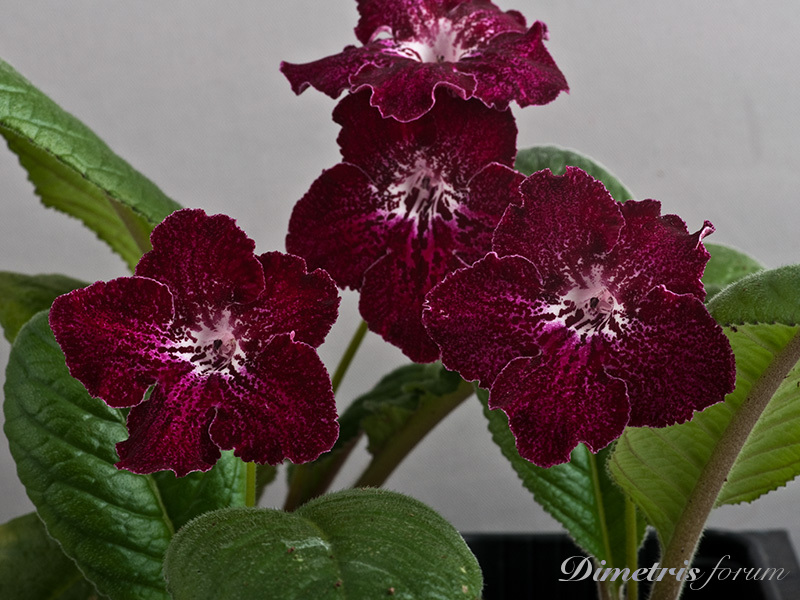 Pigment may be more ruby when water is hard.
photos from forumchane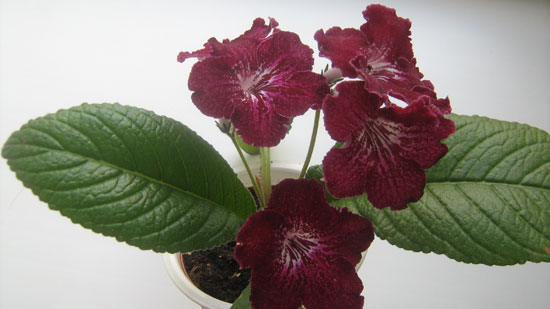 It is so compact that the best pot size about 4"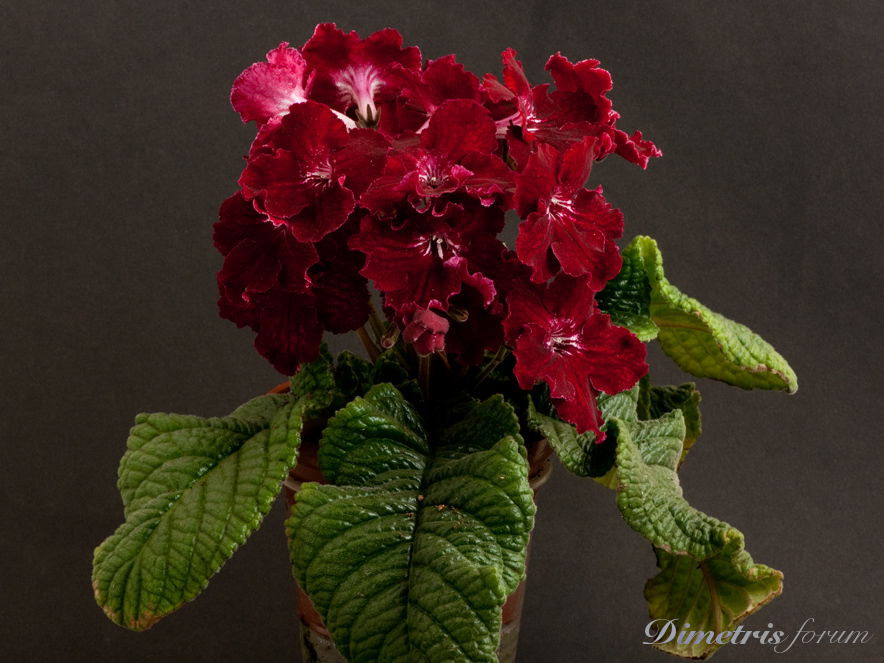 This hybrid flowers for about three years, after that it is better to grow again from leaves. Also you could remove all old soil and plant it deeper like African Violet.
On the window sill. In reality color is different.