From the original Russian forum
This is the product of crossing between the Cloudlet and Silivans
The first seedling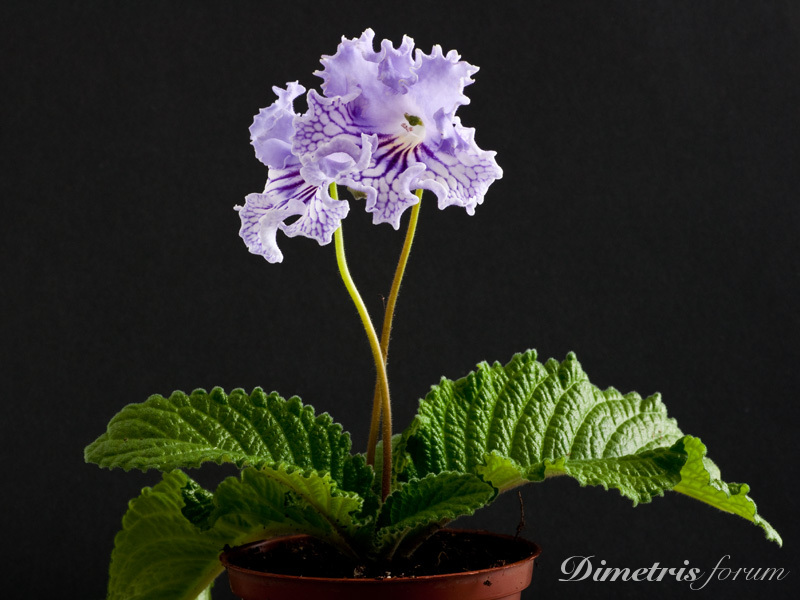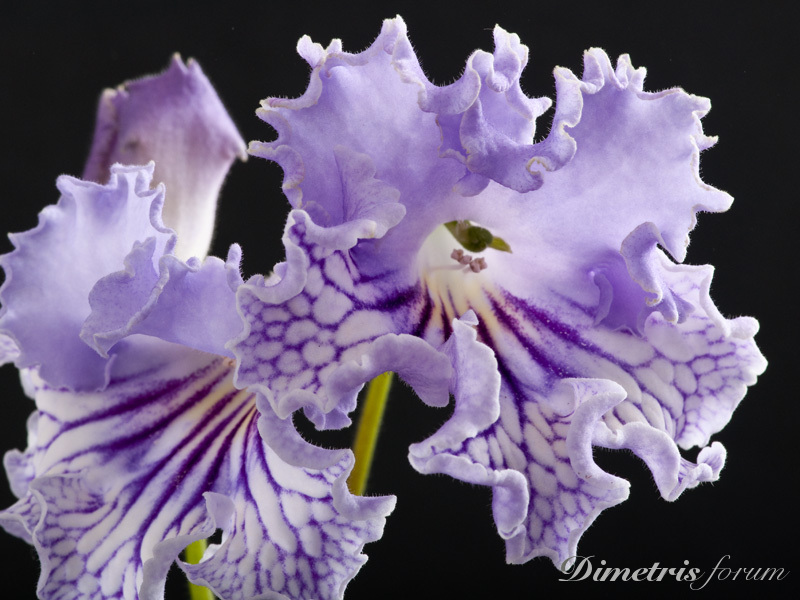 The color is the same as DS-Pearle Cloudlet but fringe is much better.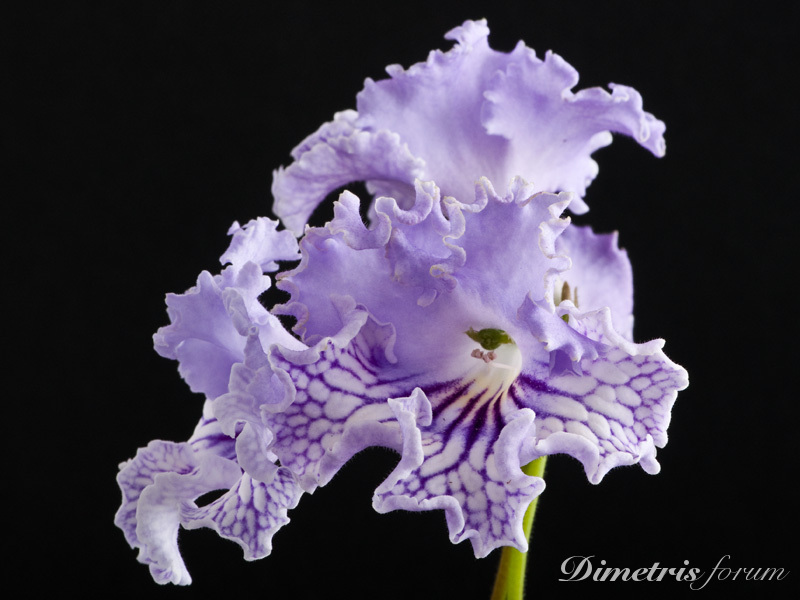 note firm, stiff short leaves. (Lately Dimetris is working on better, more presentable rosettes)
http://dimetris.com.ua/forum/files/_ds_ ... al_180.jpg
seedling is growing and so the blossoms gets larger - 8cm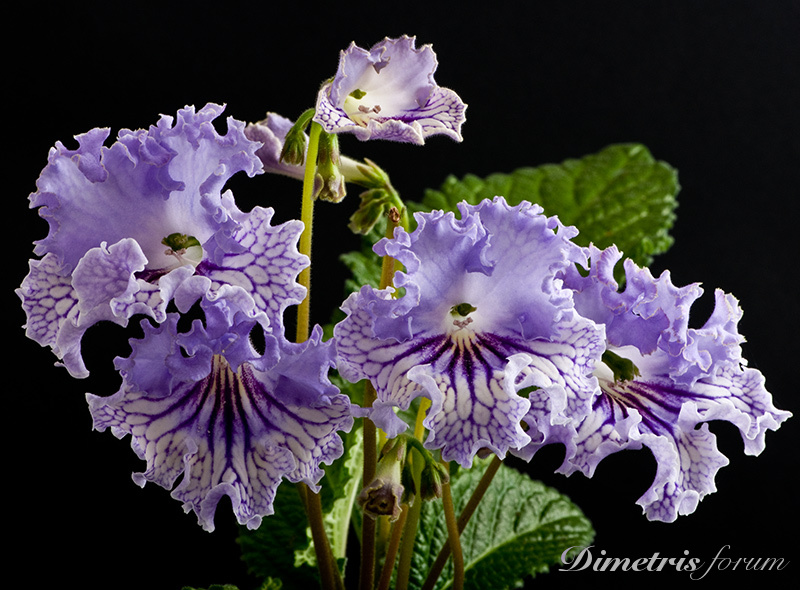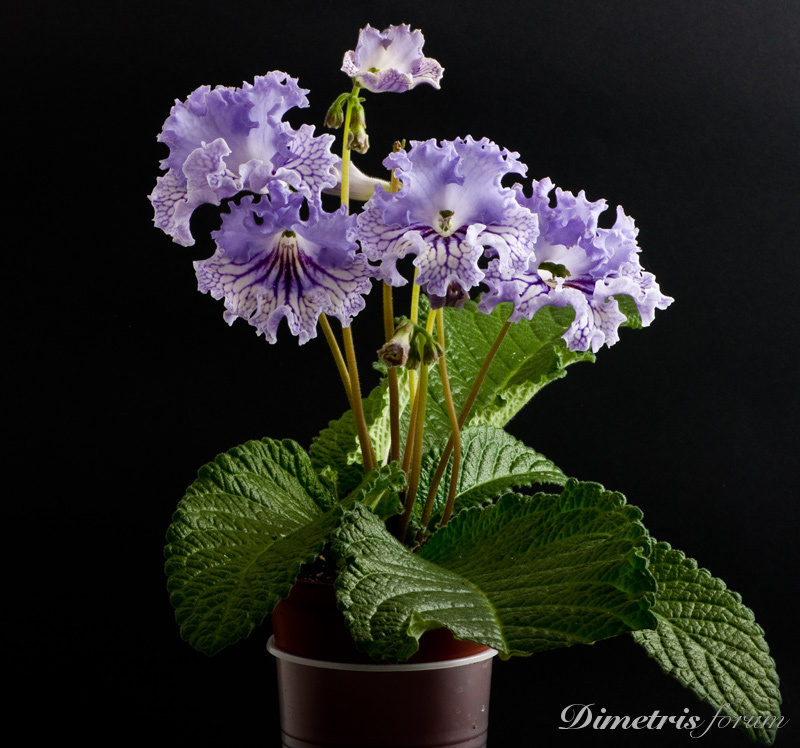 few month later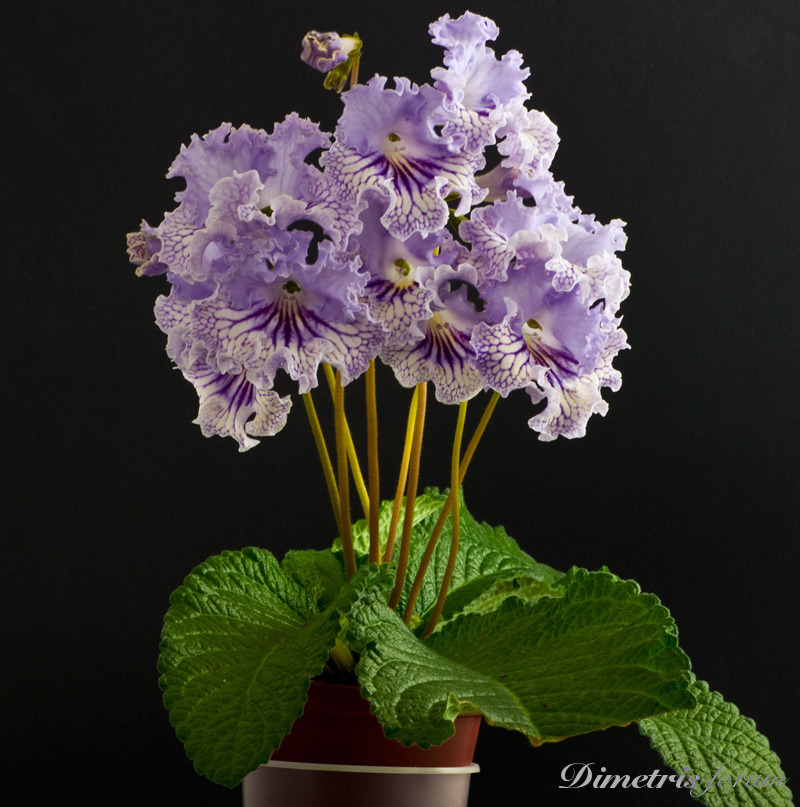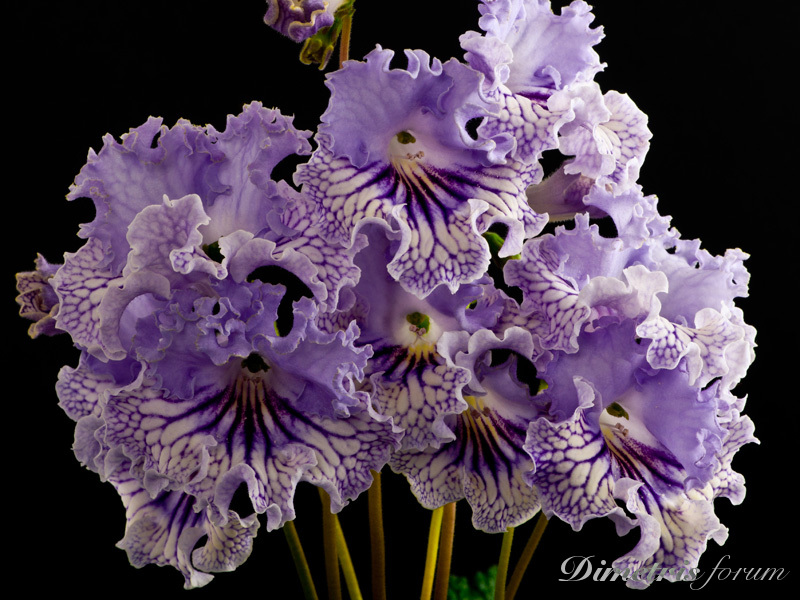 Fringe
Last photo and plant leaves goes to propagation.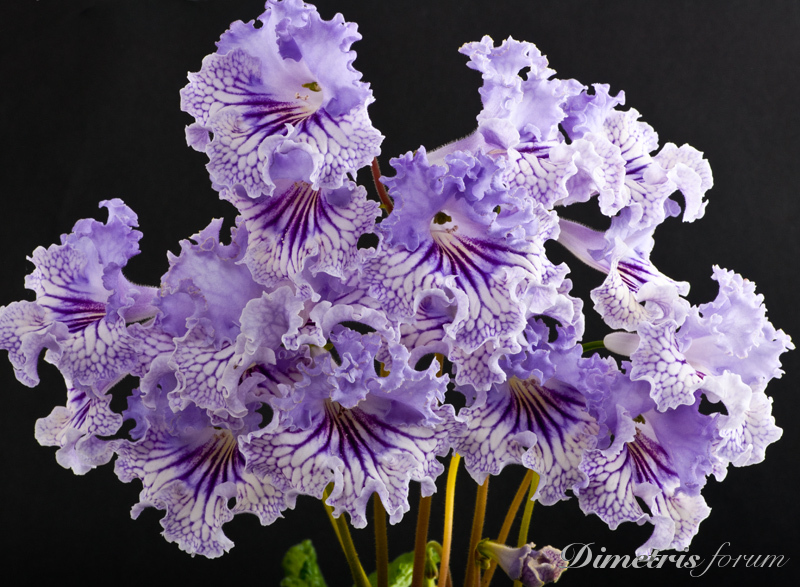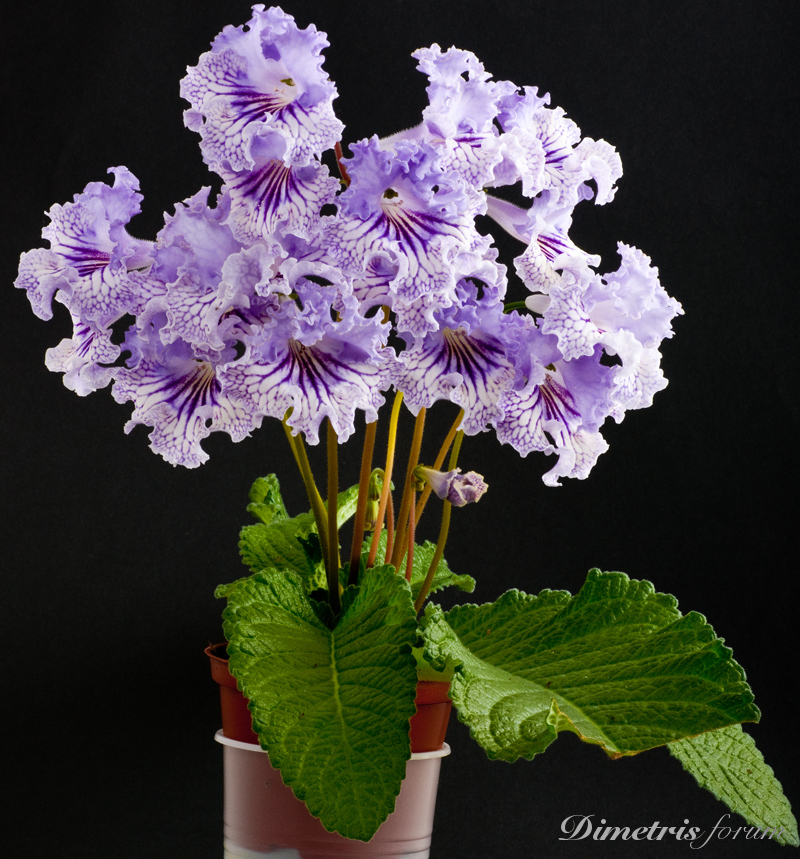 January - no additional light.
[img]http://dimetris.com.ua/forum/files/_ds___ue_466.jpg
Pavel recommends to remove all small leaves/rosettes from the center of the plant.
Here is the photo with two rosettes on the opposite sides of the pot.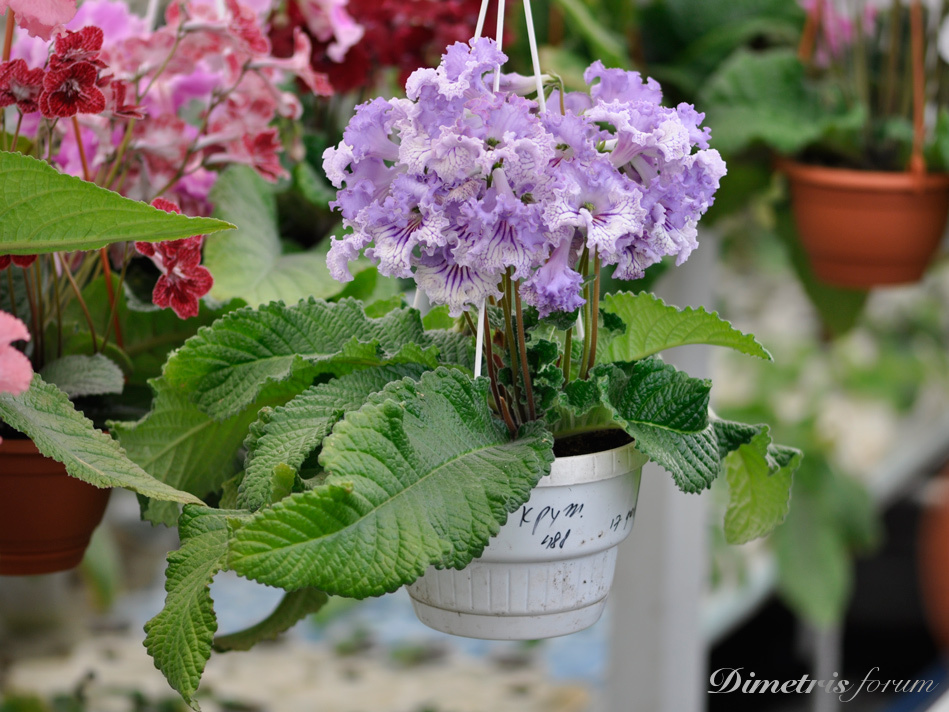 This cultivar still has one problem that it share with all Silvia descendant. The blossom can fall easily when any force apply.
However, recently Dimetris hybridized new generation of Silvia-like Streptocarpus (color patter and no pistil, like Streptocarpus Wow and many others) that carries some double-flower genes that confer resistant to falling.
few photos of rosettes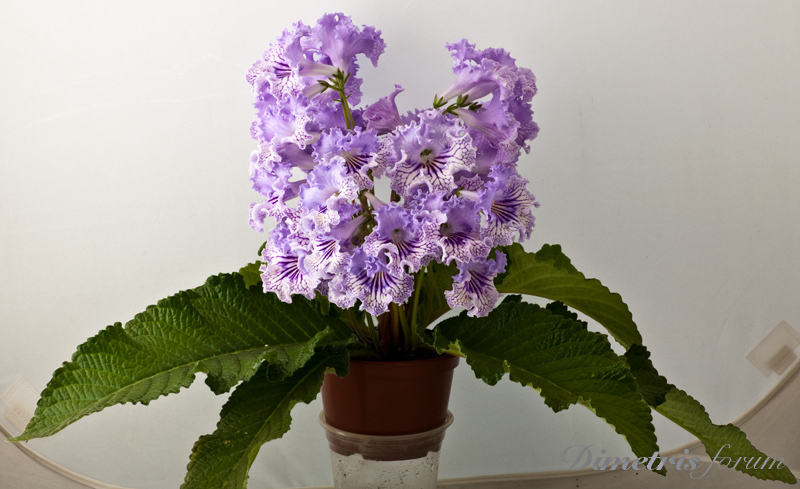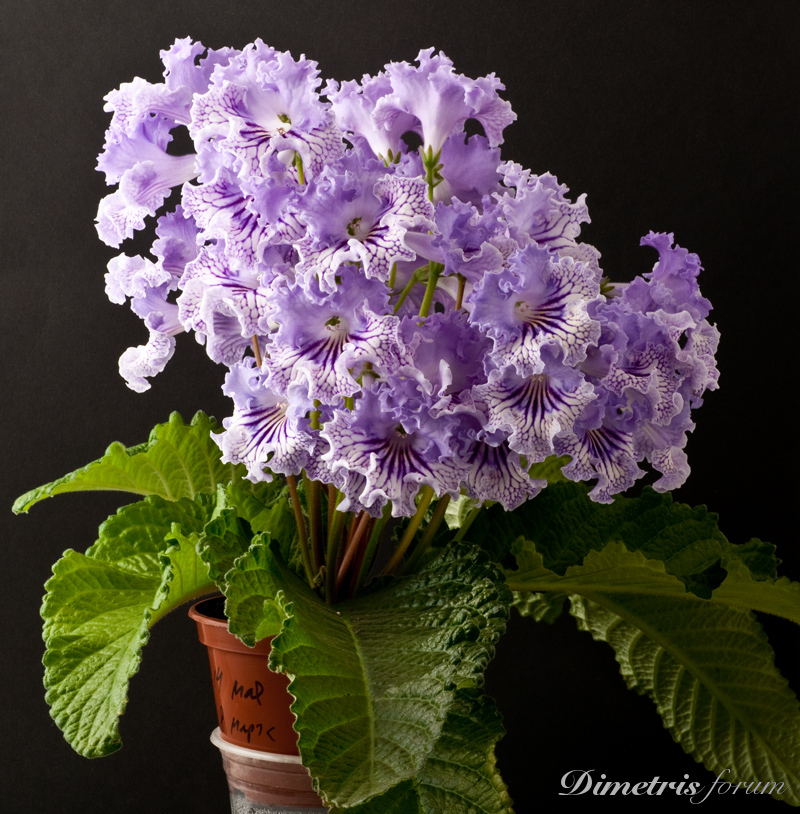 First photos from forumchane ( people from forum)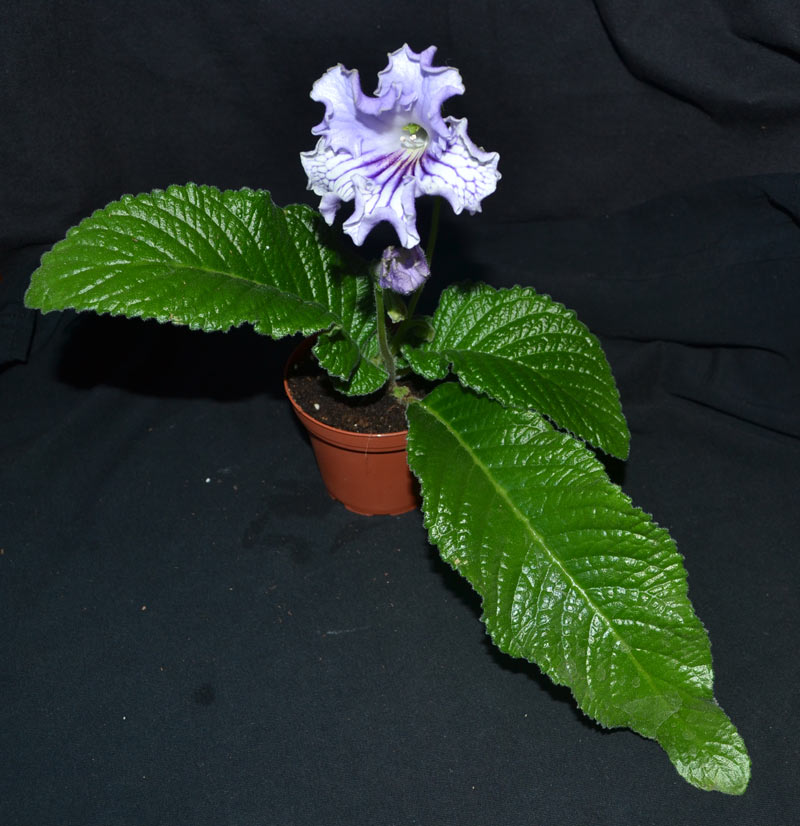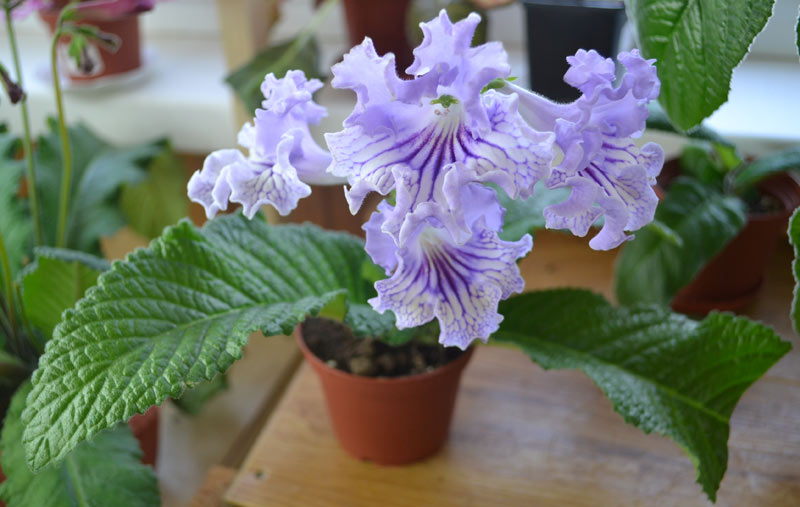 [/img]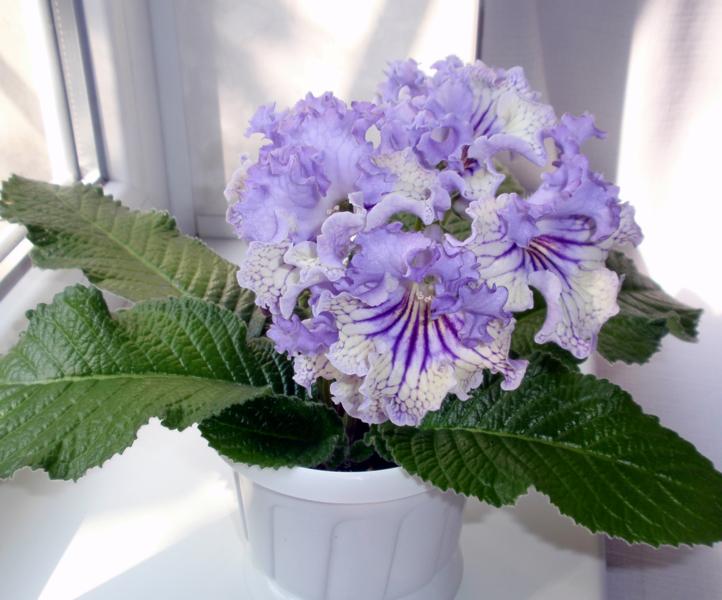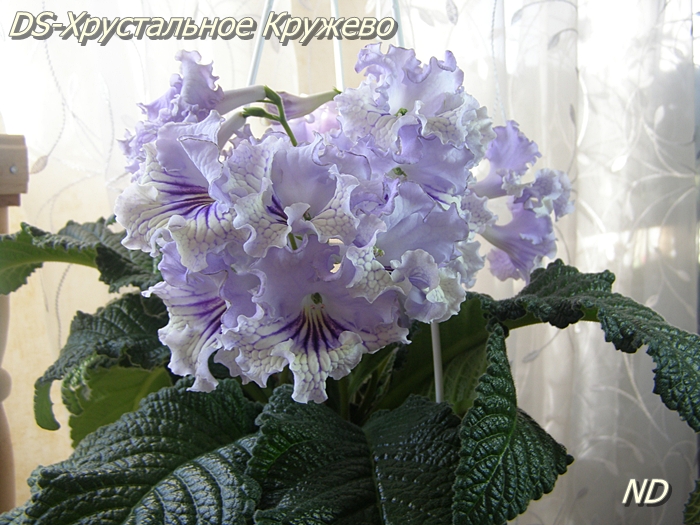 Interesting finding of one of growers. When DS-Crystal Lace was grawing in very cold condition (night t=5C) the flowers become almost white (left cluster only)