Pavel: "This seedling was taken to the exhibition, and he's had a crazy demand.
To be honest, I has not treated it seriously. I even did not put leaves for propagation. I do not like long, not thick flowers stalks. However, everybody likes it and forgave that shortcoming."
This hybrid is a silivan (Streptocarpus Silvia descendant). Color pattern and
the other plant characteristics are very similar to latest Piotr Kleszczynski
hybrids (also silivans), such as the well-known Streptocarpus Wow and many others. The size of
the blossoms on this plant is not bad, about 3".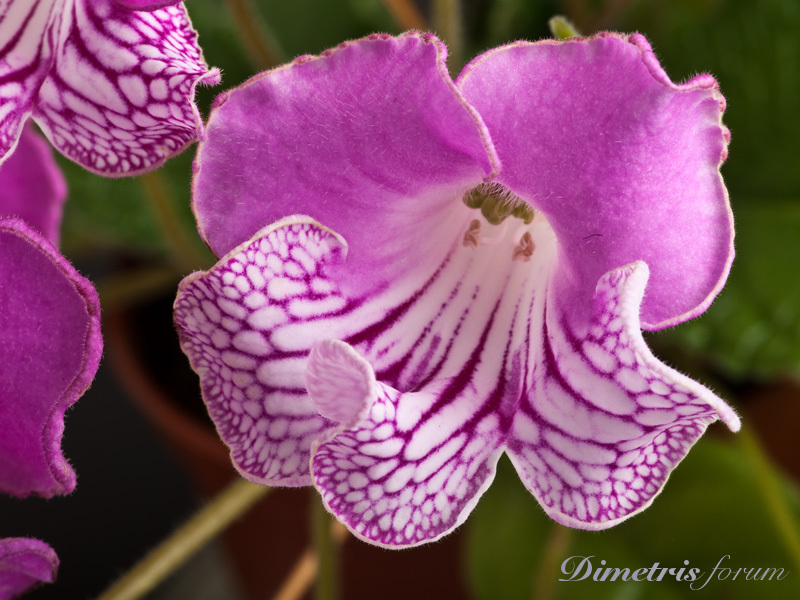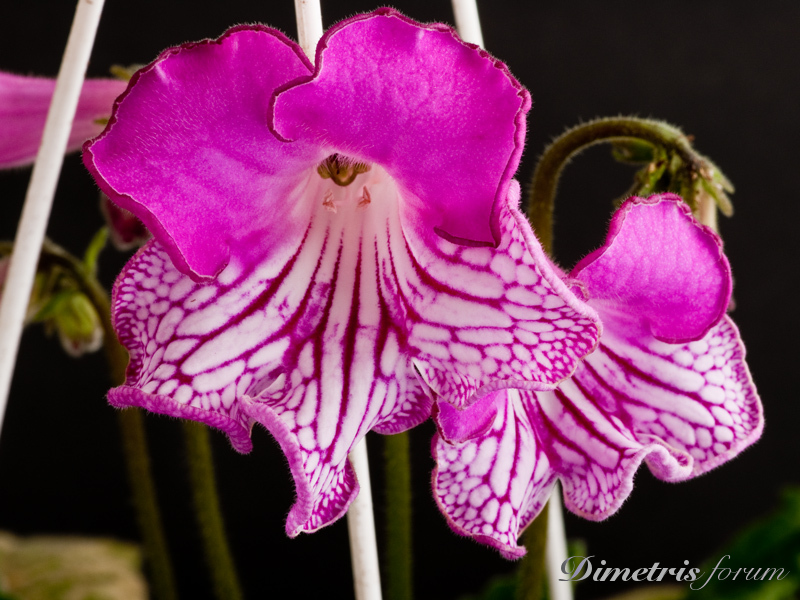 May 2012, DS-Glamourati gets the first place on the second show among silivans, both Polish and Dimetris'. Only after second success Dimetris decided to give the name to this seedling. DS-Glamourati.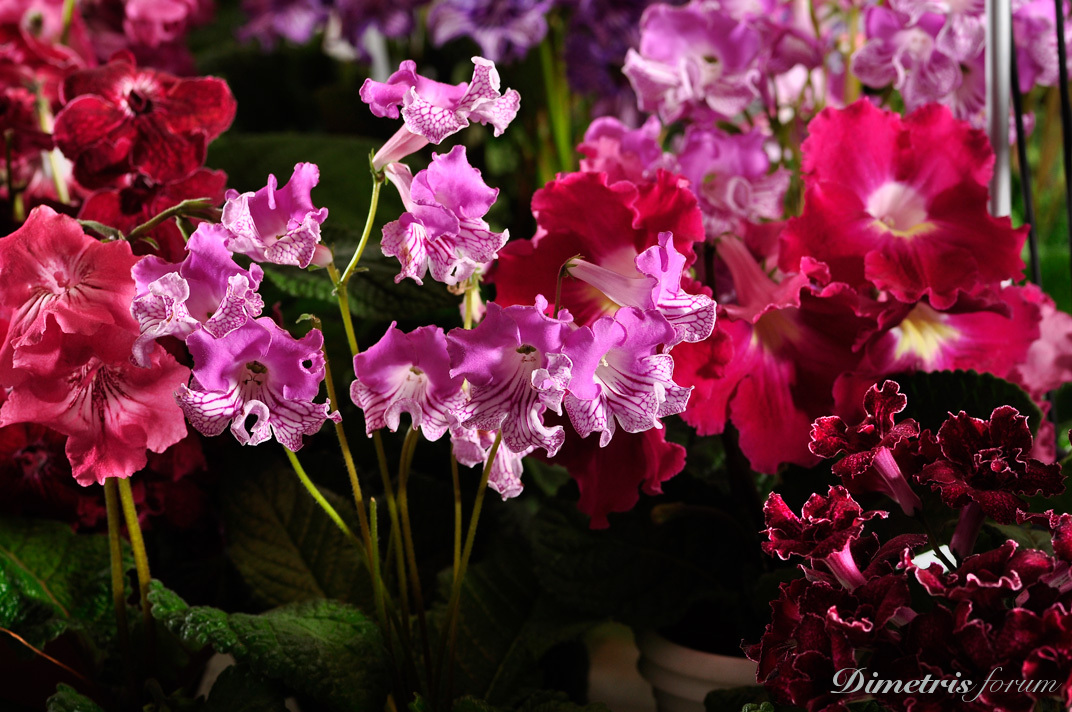 Photo from forum
.