Translation from Russian forum
August 12, 2012
Pavel:
"You asked me how many red and yellow potential hybrids I have - probably about thousand
Under serious scrutiny about fifty.
I post on forum the most interesting and promising from these fifty.
This one I like because of very strong peduncles, large blossoms (3.5") which has wavy form.
And, of course very prolific flowering. Rosette is large and strong."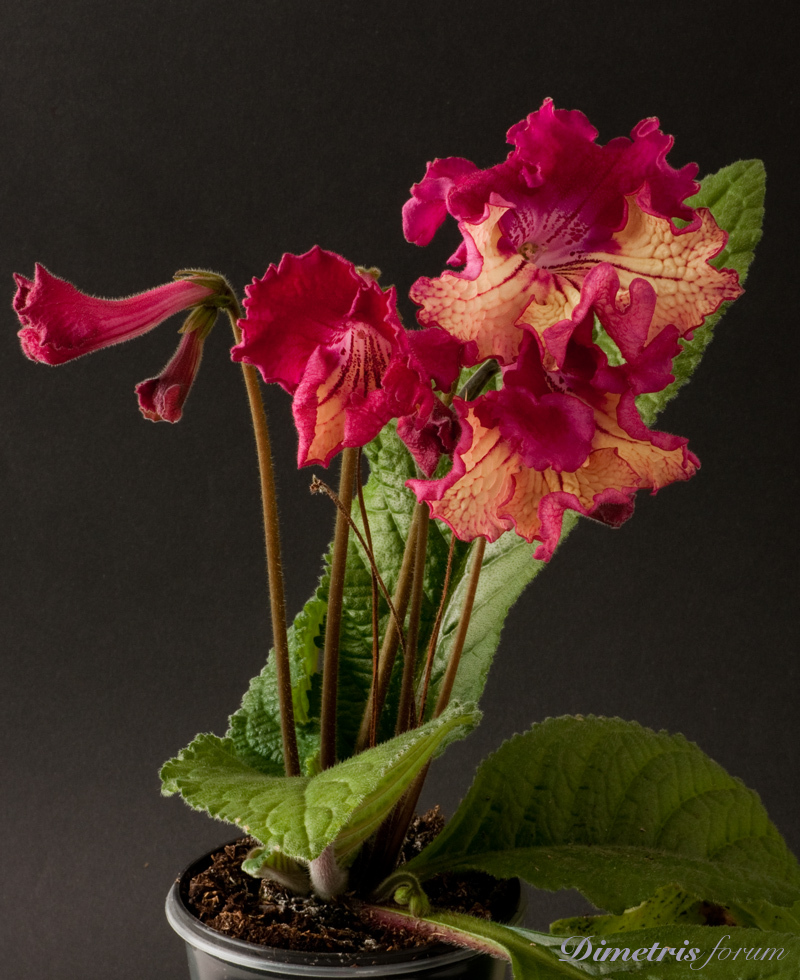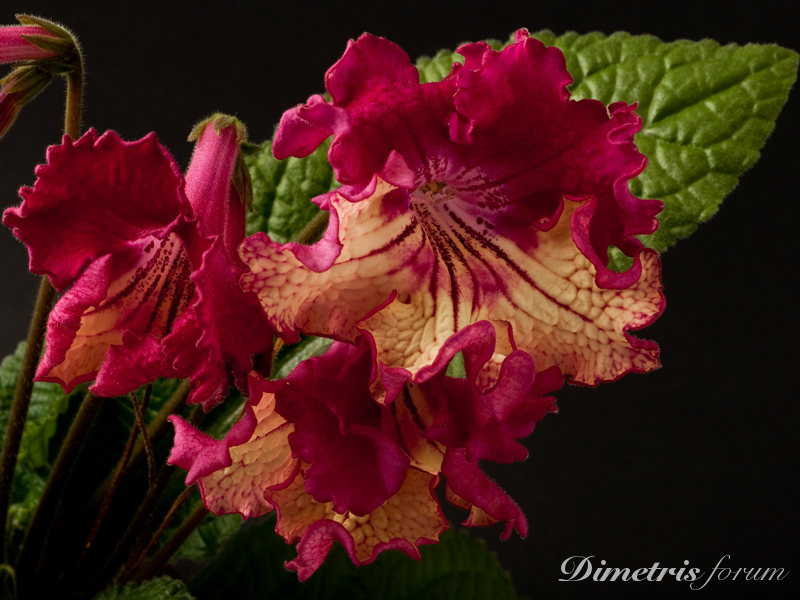 Pavel:
"I hope after the show we will select the very best red and yellow silivan (Streptocarpus Silvia descendant, )
Question from forum. "Is streps Wow also silivan ?"
Pavel: "Yes. But Wow has some shortcomings: it drops flowers very easy, average size, and common rosette. I would like to make not Wow, but Wow-wow-wow-wow"
Question from forum
What about yellow color. Does it fade?
Pavel: "I don't think so. Yellow is stable pigment, because this pigment whithin flavonoid pigments that are very stable. It looks like it is fading because the blossom is stretching with age.
Why do yellow color is different?
Pavel:
"I think because of different concentration of yellow pigment"
Picture from the show December 12, 2012 DS-755 is in the middle.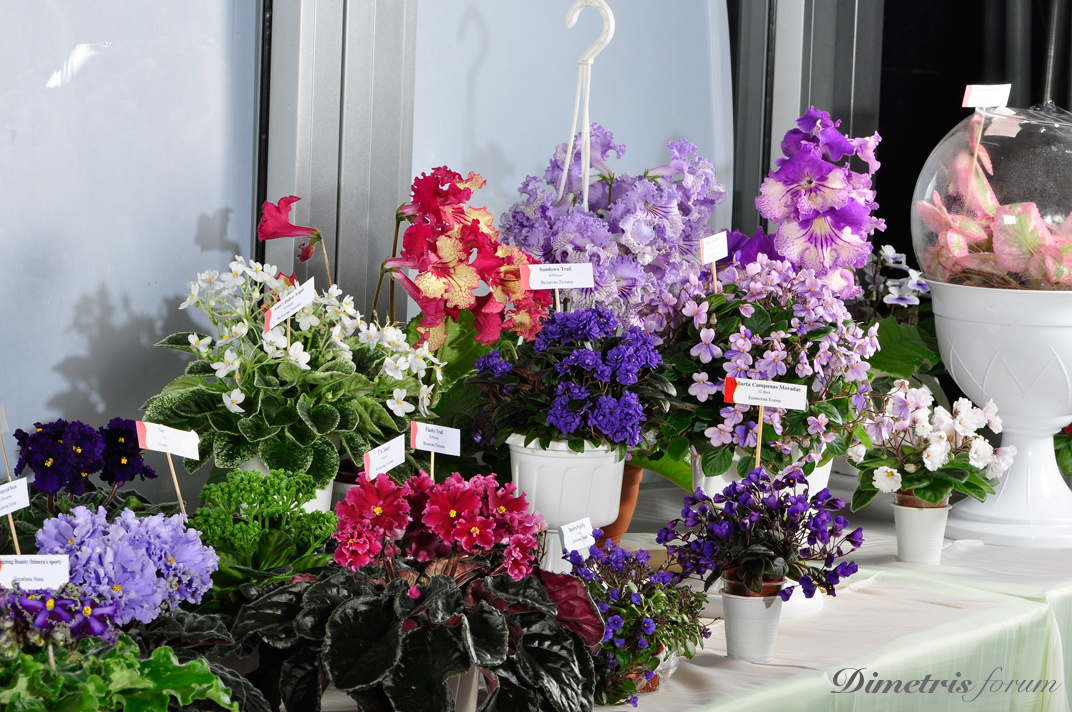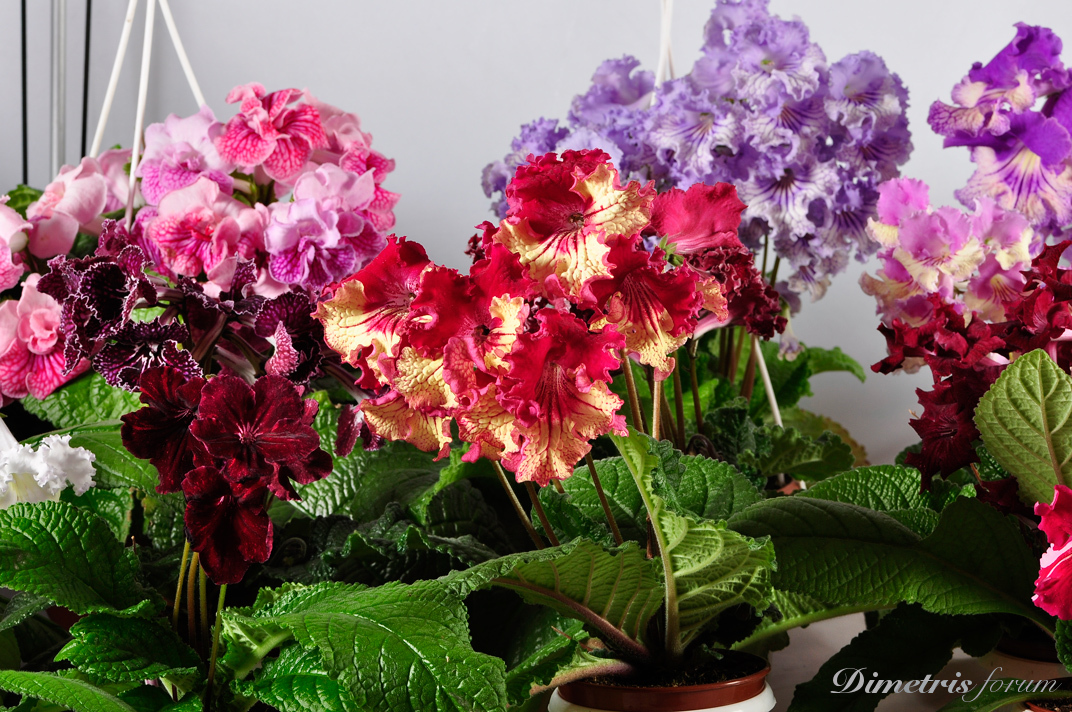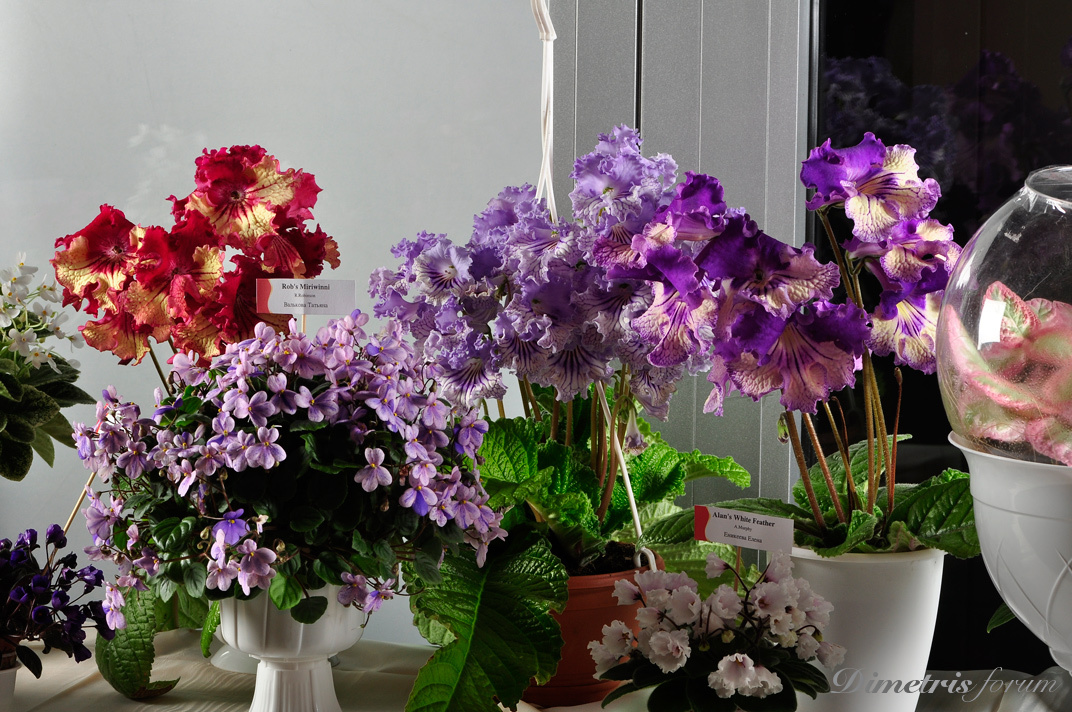 Now January 2013. It start flowering after repotting. I like the neat rosette. Blossom 10-11 cm (about 4")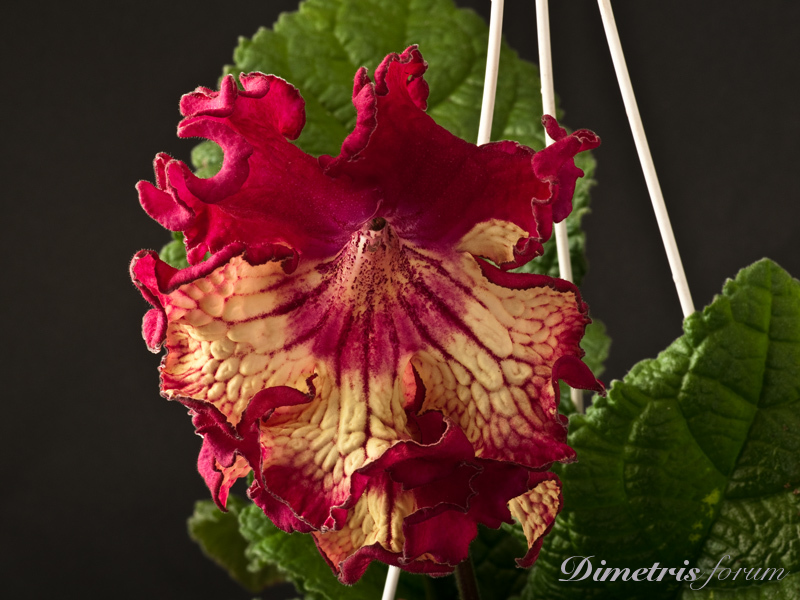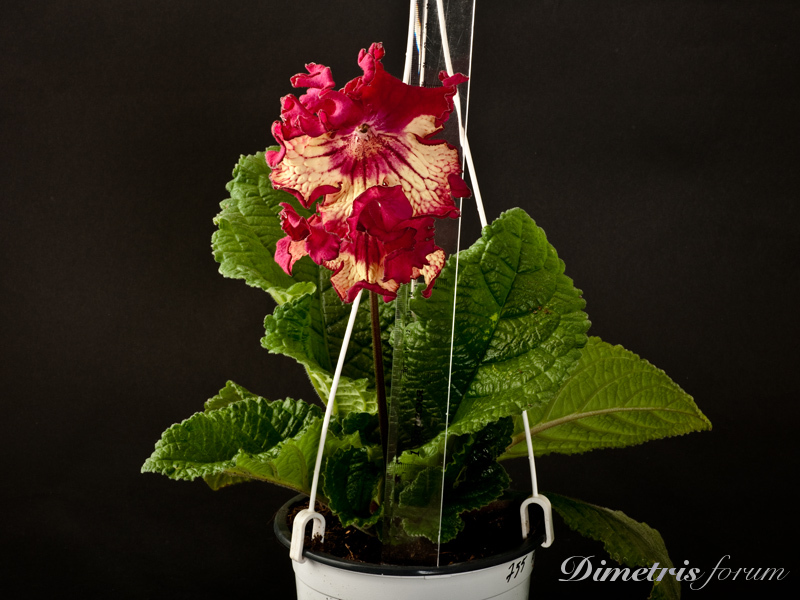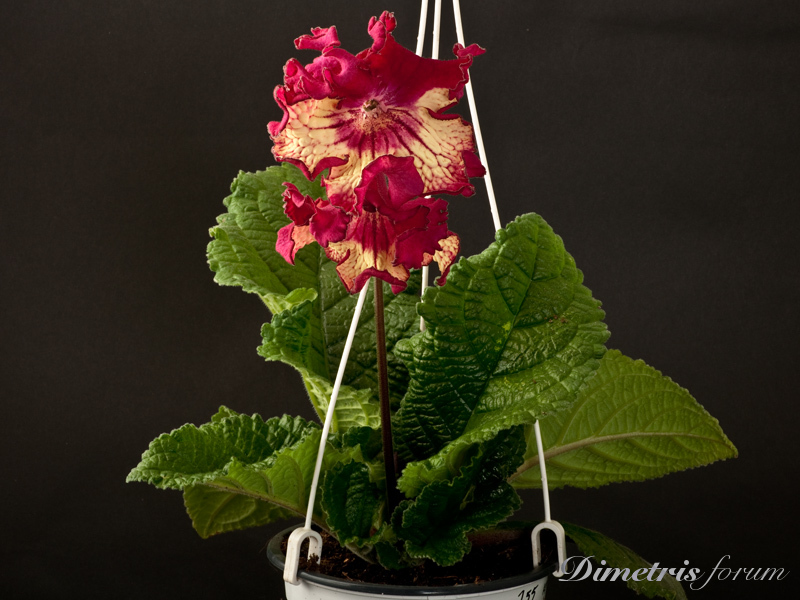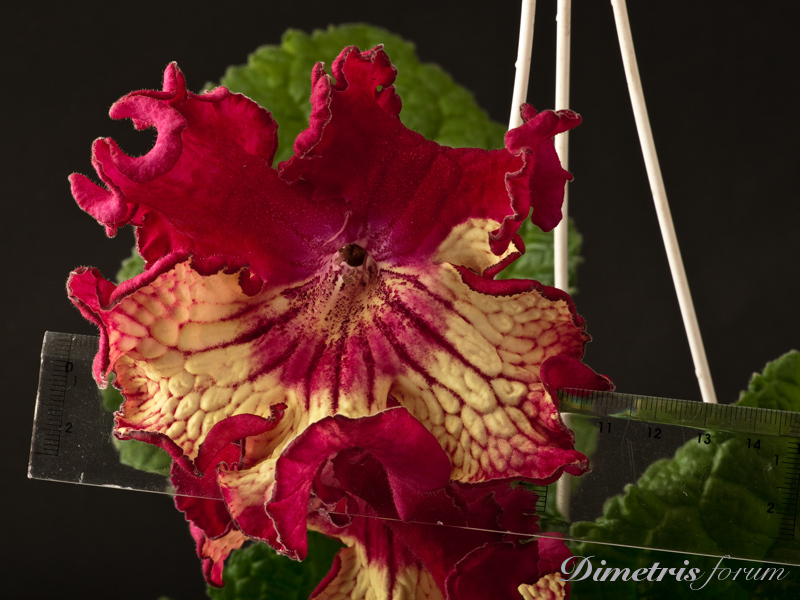 Pavel:
"May be somebody think that we have huge flowers since we have special condition. I have photo DS-755 with Bianka and Maja. Conditions are the same."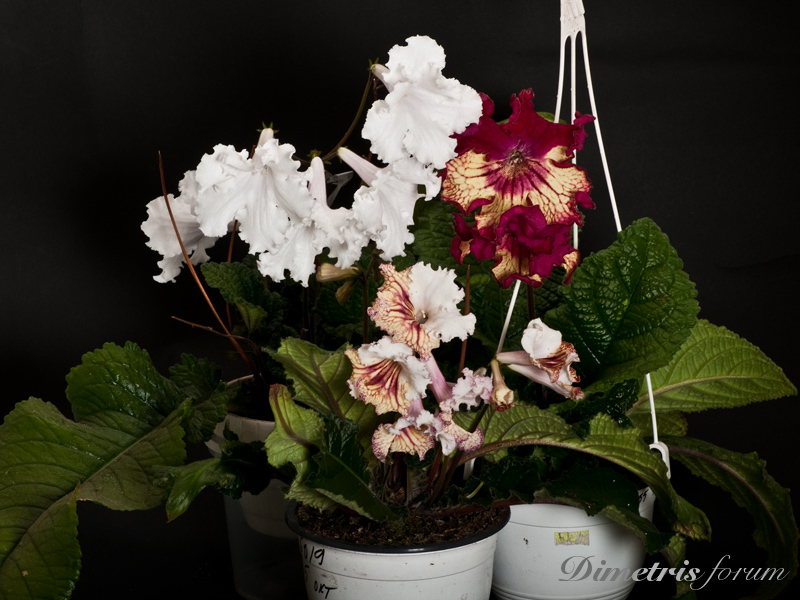 Feb. 23 2013.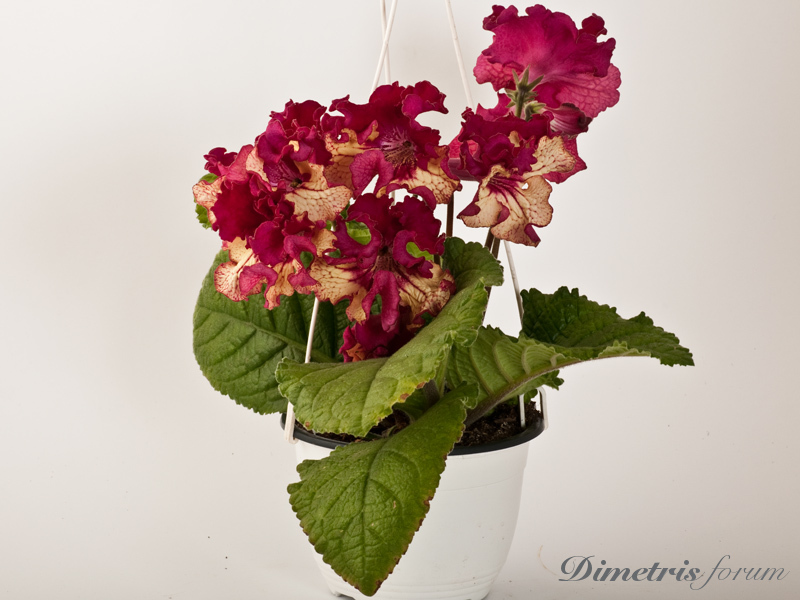 Here is the name
Kata Tjuta is the mountain in Australia that change the color from yellow to red depending on the time of the day. Another name of the same mountain is "Mountain Olga" I like it
Kata Tjuta at sunset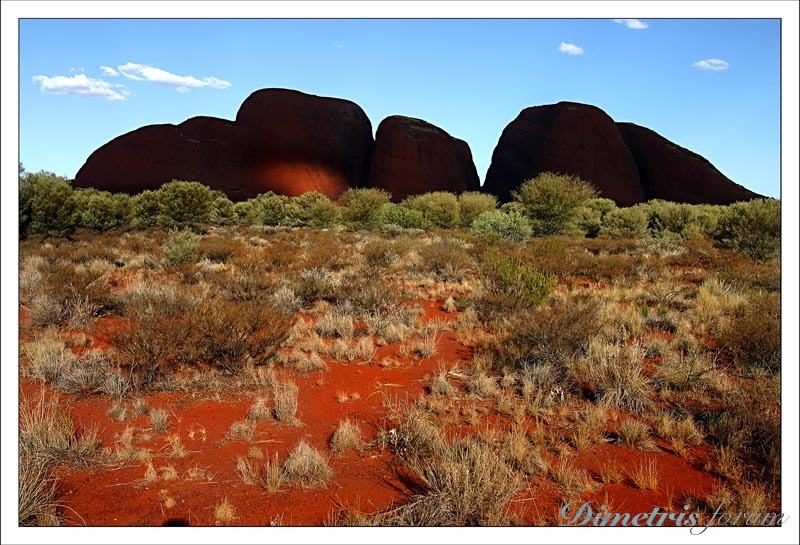 April2013 Pavel "This plant keep suprising me. The blossoms now are even larger"