Women's logic - a member our Dimetris'
Alchemical series.
(Flowers of the hybrids that belong to that series are always fragrant and change color with time.) These flowers are a unique shade of orange. When they first open, they are pink, but turn to an almost orange/light auburn color in just a few days. Not only does the color not fade over time, it actually becomes even more defined as time passes. Women's logic is the world's first orange Streptocarpus.
This variety has blooms constantly, and can continue to bloom endlessly.
Its stalks are long and can't always hold the large flowers.
The rosette is large and spread out. Since the leaves are narrow, you can leave up to five rosettes in one plant.
The optimum pot size for a two-year-old plant is about 15cm (6) with a maximum size of 20 cm (7.5')
From original Russian forum
This seedling is fragrant and changes color with time. When it first open it is pink, than coral, then it obtains orange tint.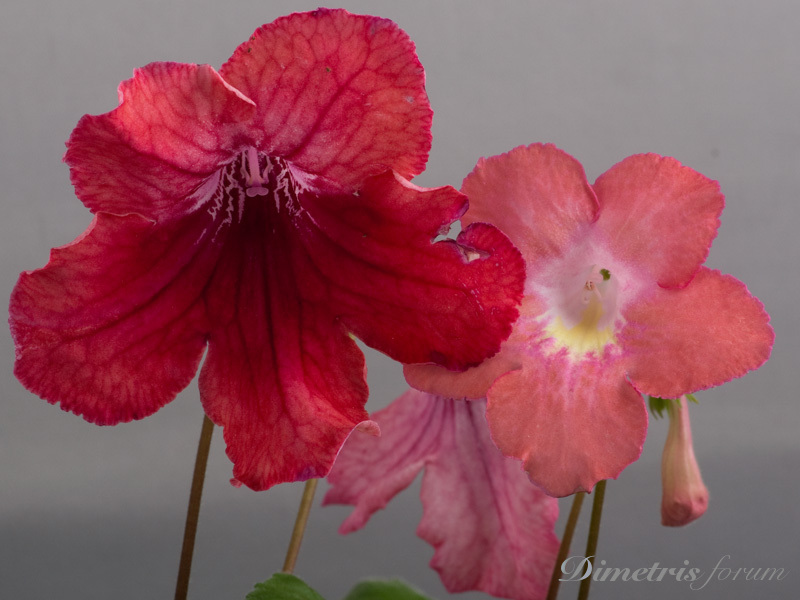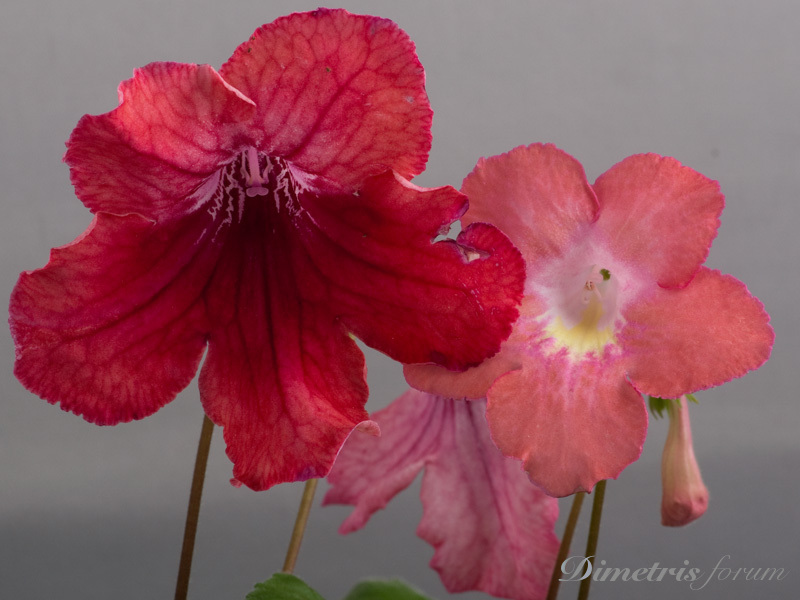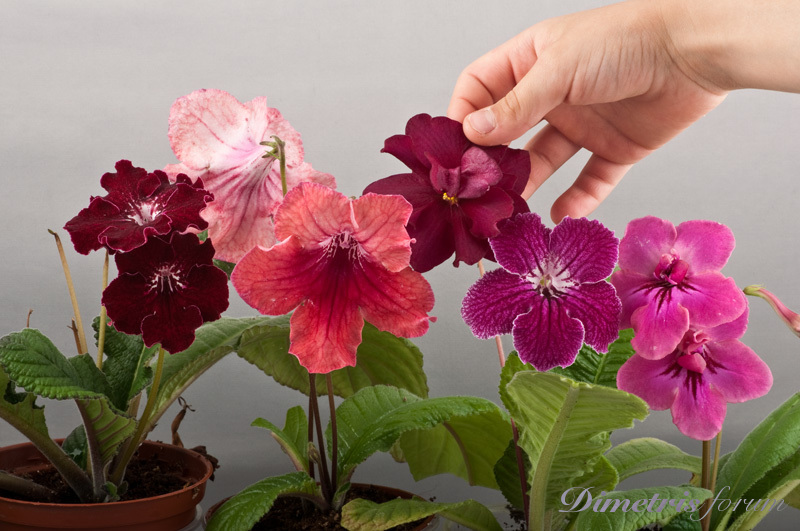 to the left coral streps Coral Comet, to the right – coral streps Willowmor (T. Okuto, 2010), In the middle DS-Ladies' Logic.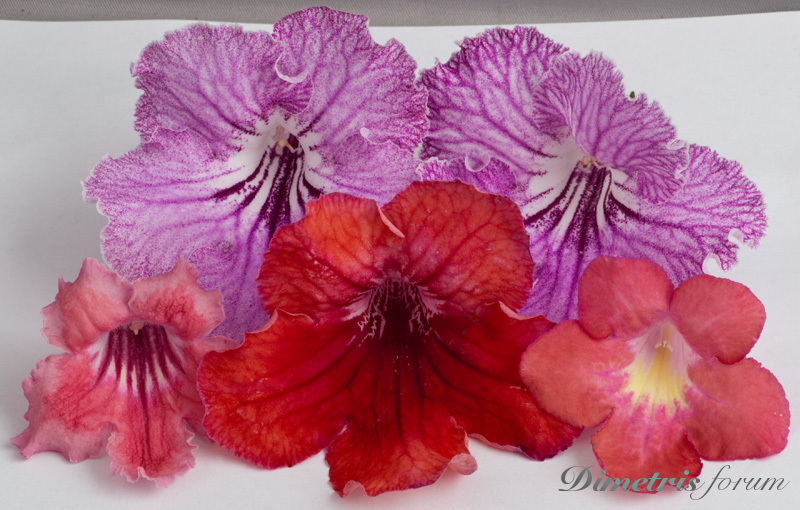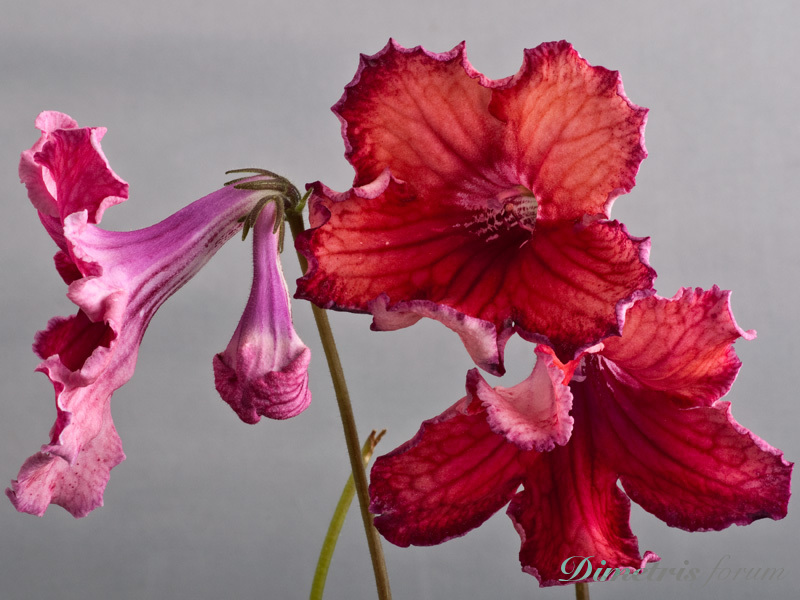 to the right is younger blossoms.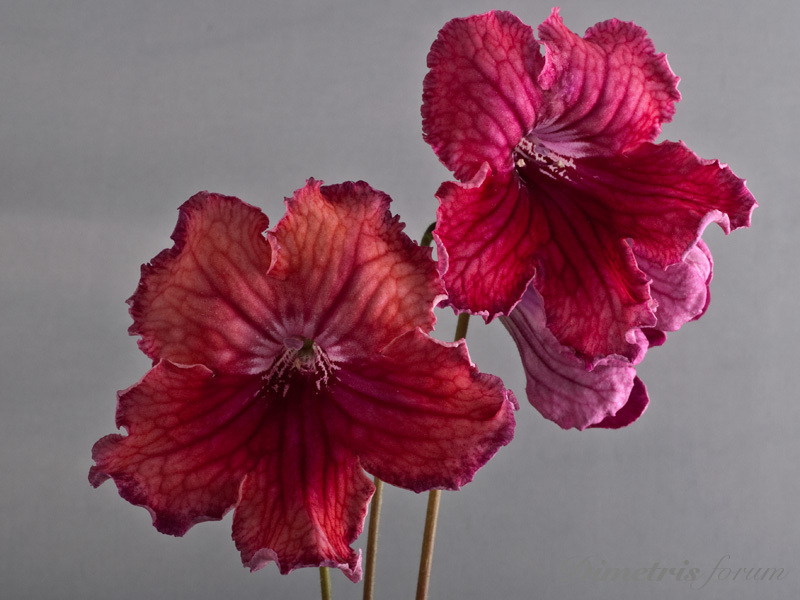 first photos from foumchane who bought this hybrid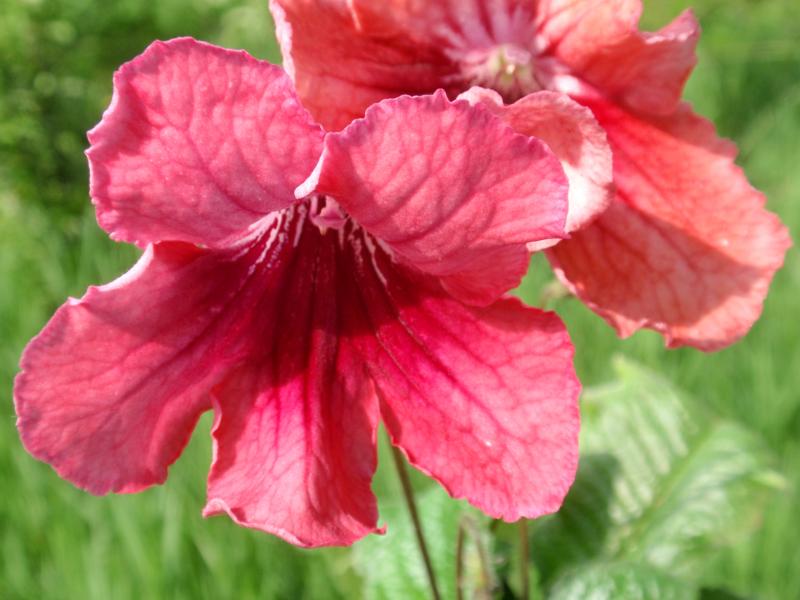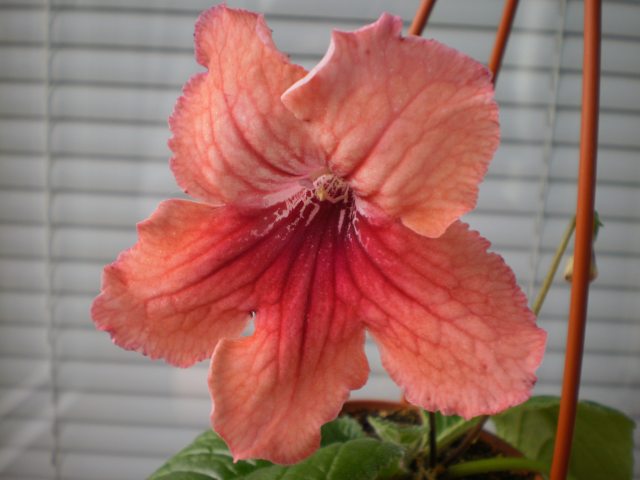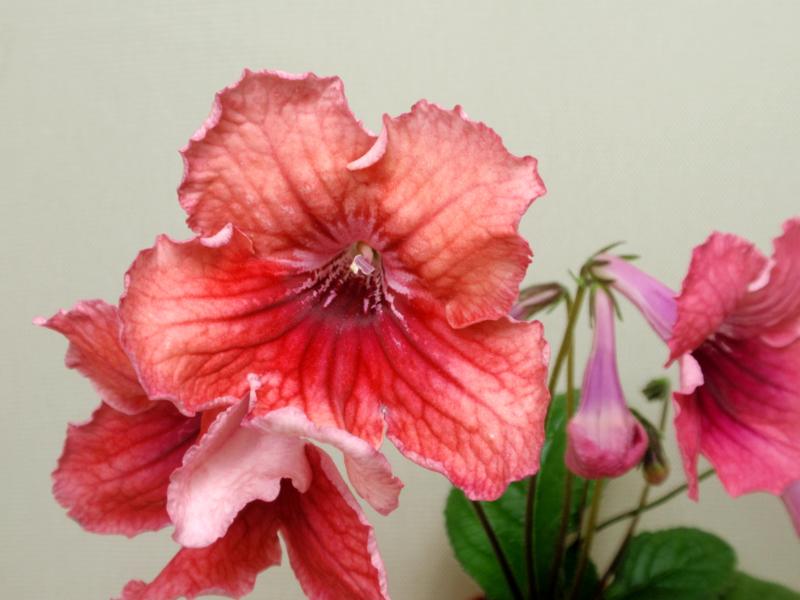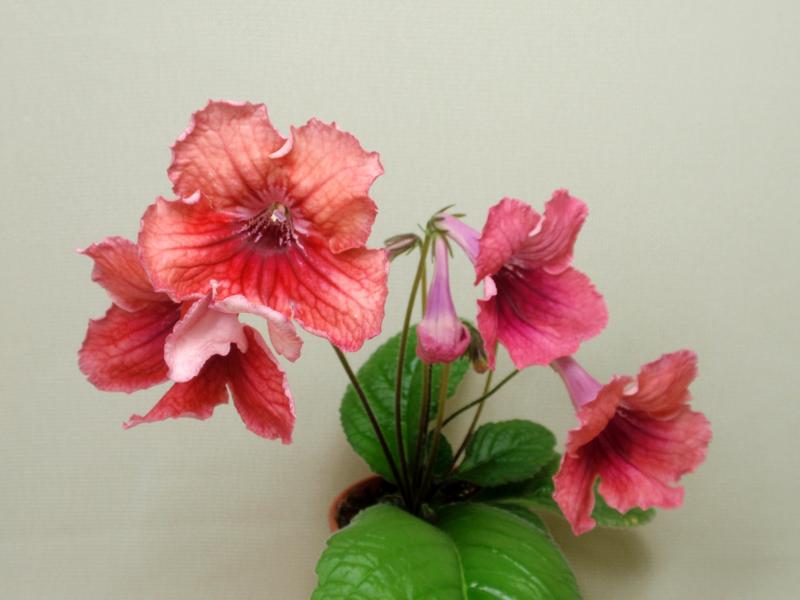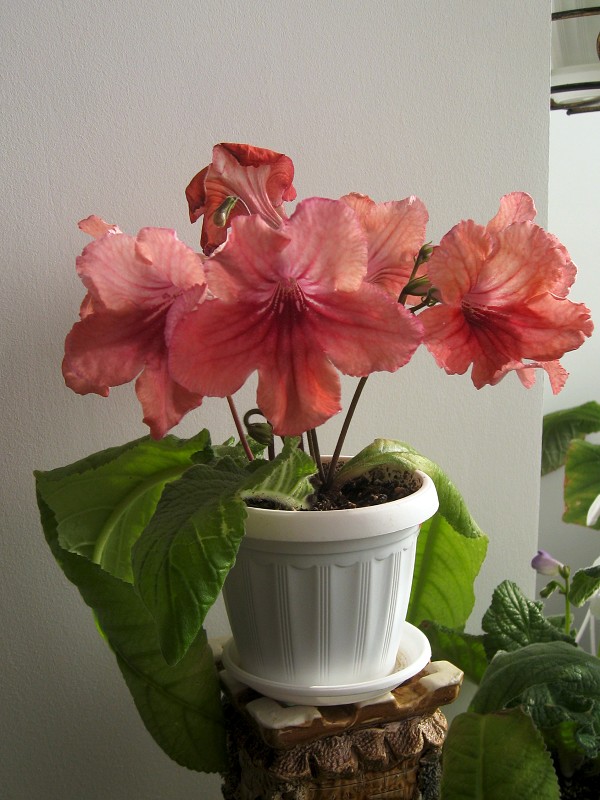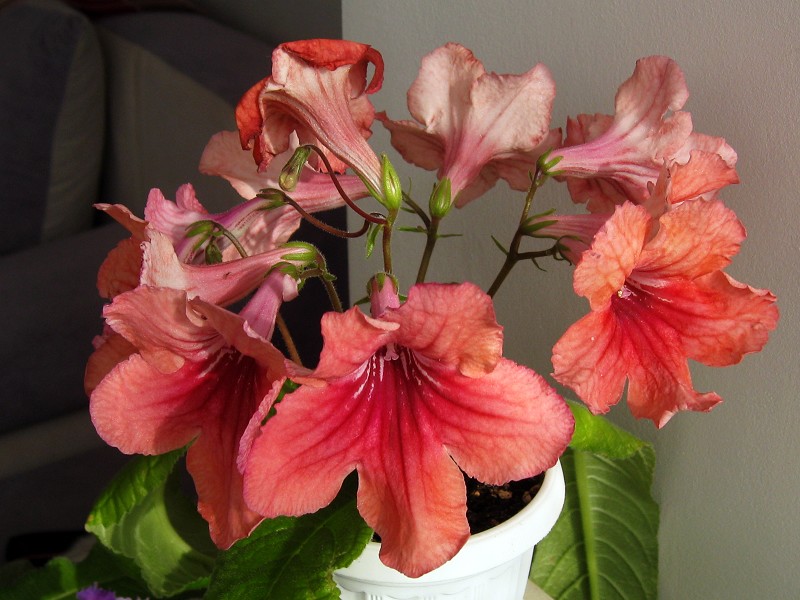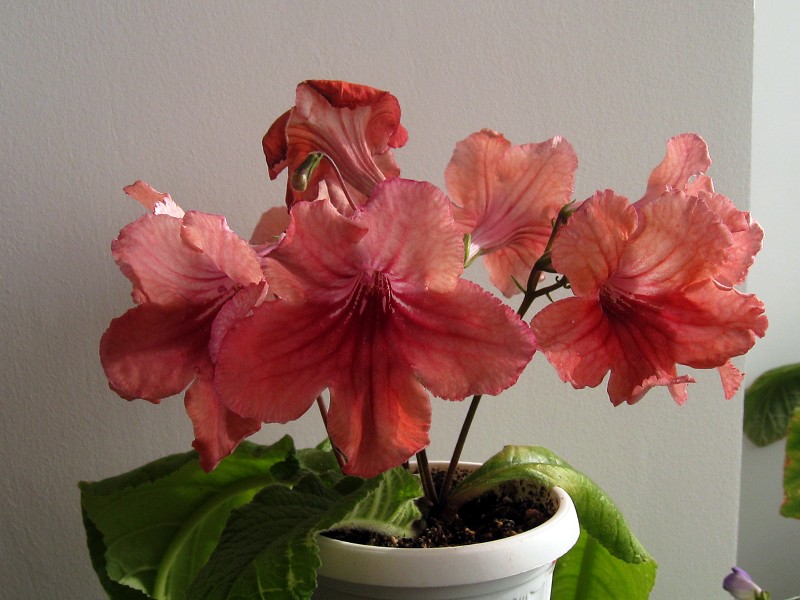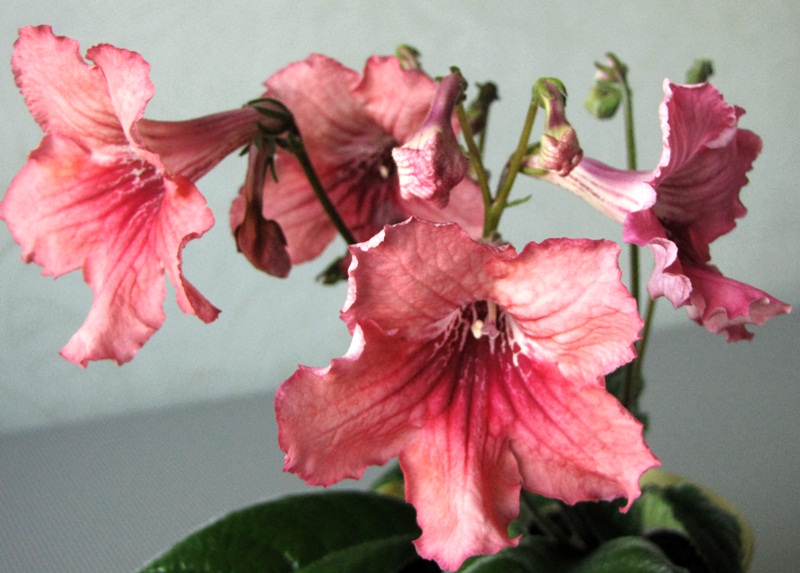 This one was flowering entire winter.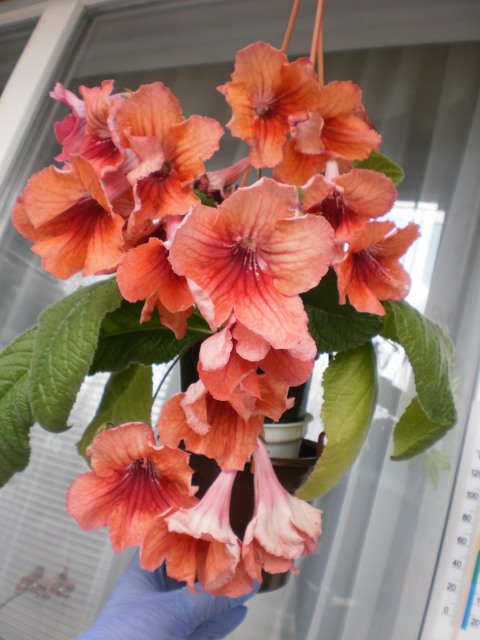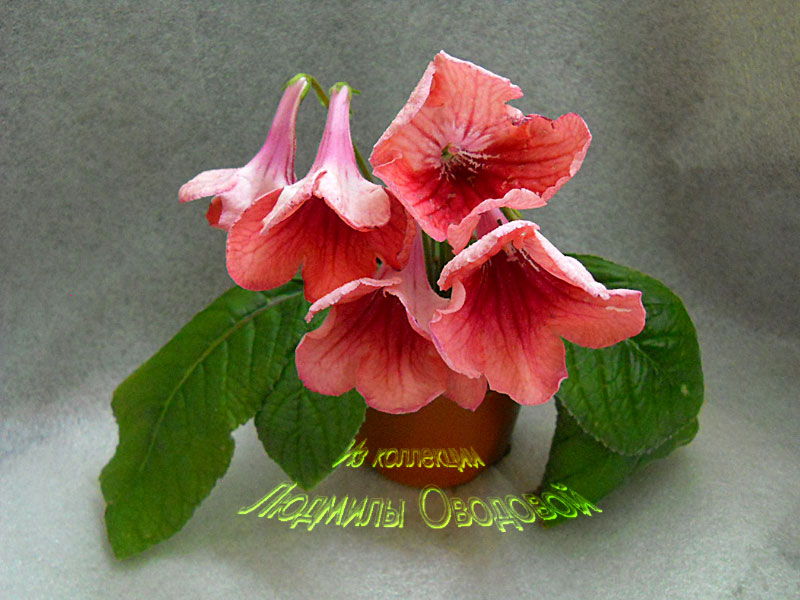 Together with DS-THUNDERHEAD (left) and Wow (right) DS-Ladies' Logic in the middle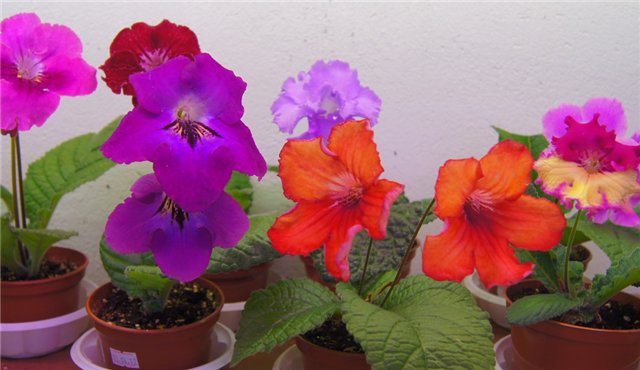 In spite of weak peduncles it still could hold the blossoms