This is older hybrid but I love it. Very easy to grow and It is always blooming with strong lovely fragrance.
DS-L'EPATAGE D'ALCHIMIE
The large luminous ring in the flower's throat changes color with time from violet to crimson.
Rosette is large. Leaves are firm and wide.
This variety has the strongest potential for flowering. This hybrid could have a bouquet-like "hat" of flowers for a year.
Growing Conditions
Since this hybrid has wide leaves only one rosette should be left on the bush. All additional rosettes will only hinder adjacent leaves.
It should be noted that removing extra rosettes forms a wound surface, on which new rosettes tend to grow. Therefore, periodically inspect the bush and remove all small leaves growing on the wounds.
The optimal size of the pot for a three-year plant is 18 cm (7"), the maximum is 20 cm (7.75").
From original Russian forum
This seedling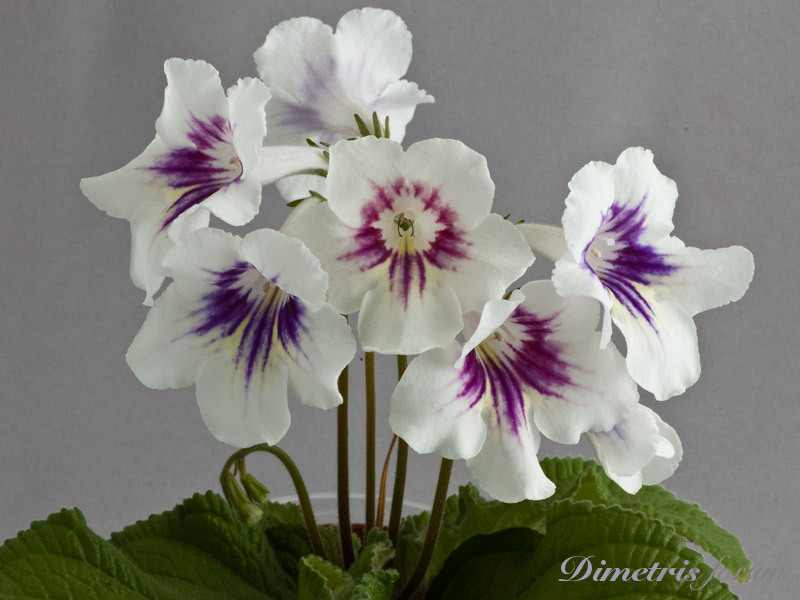 Blossoms last very long which is unusual for white varieties.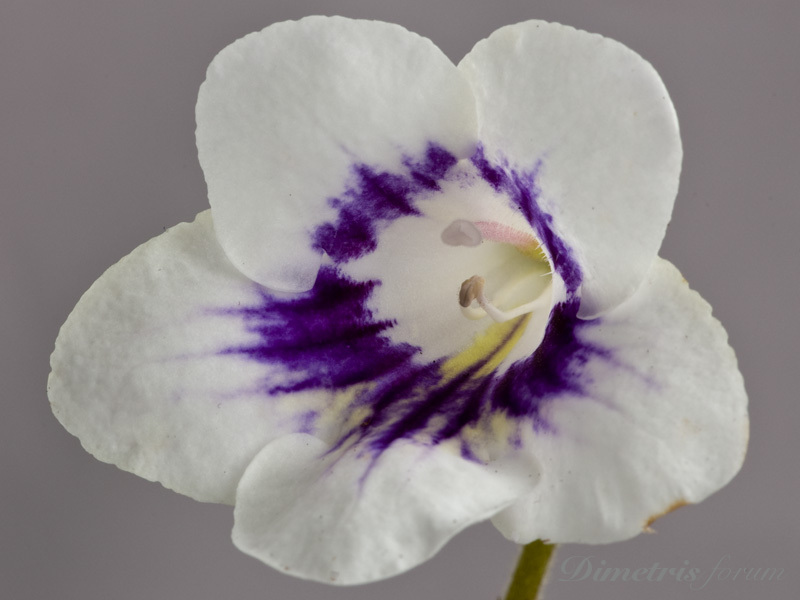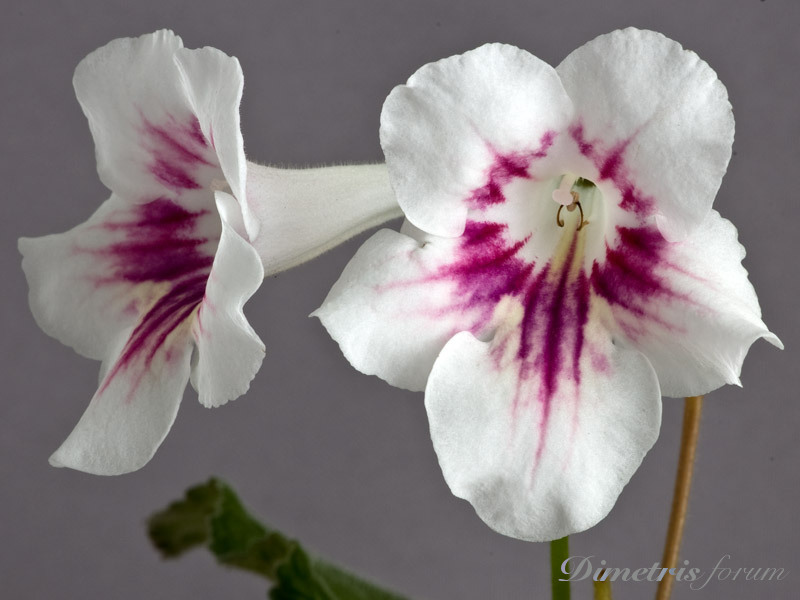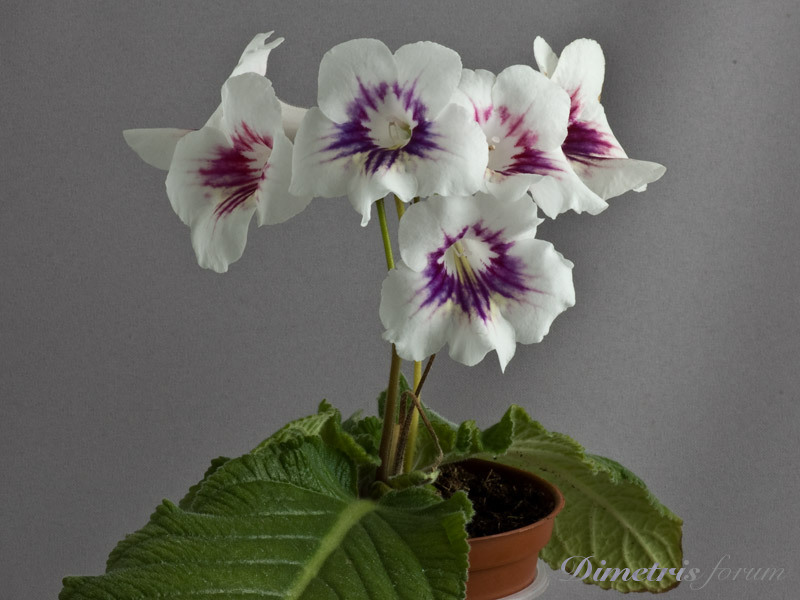 People comment that value this variety for fragrance and color changing.
This is January and it still blooming.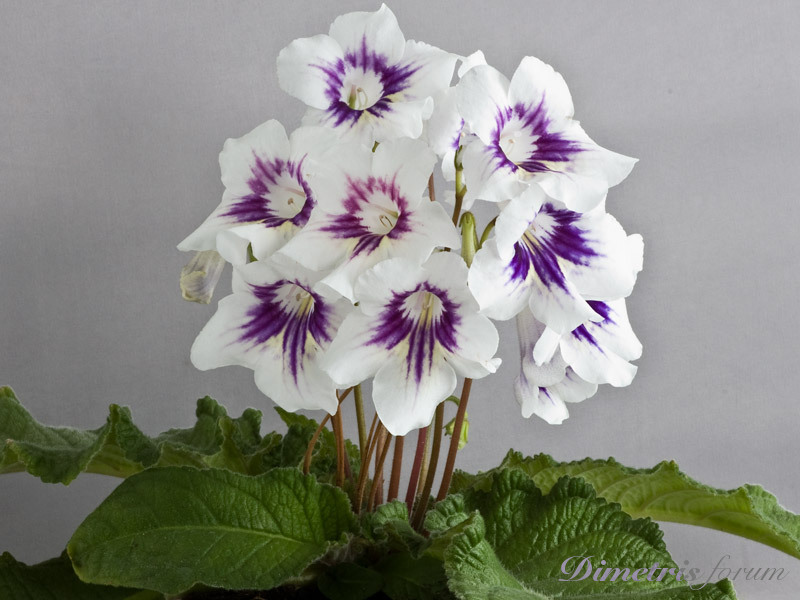 It has very proportional peduncles. It also has good immunity.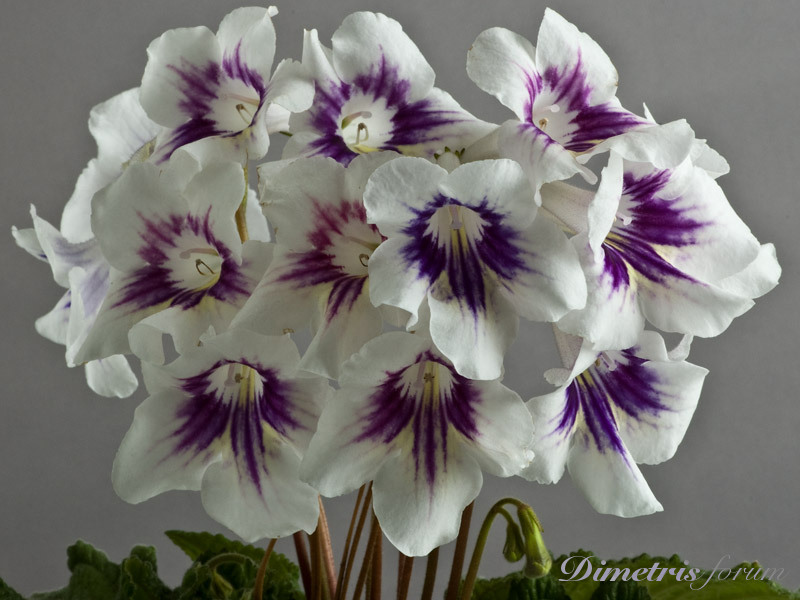 Leaves could be long.
More flowers in June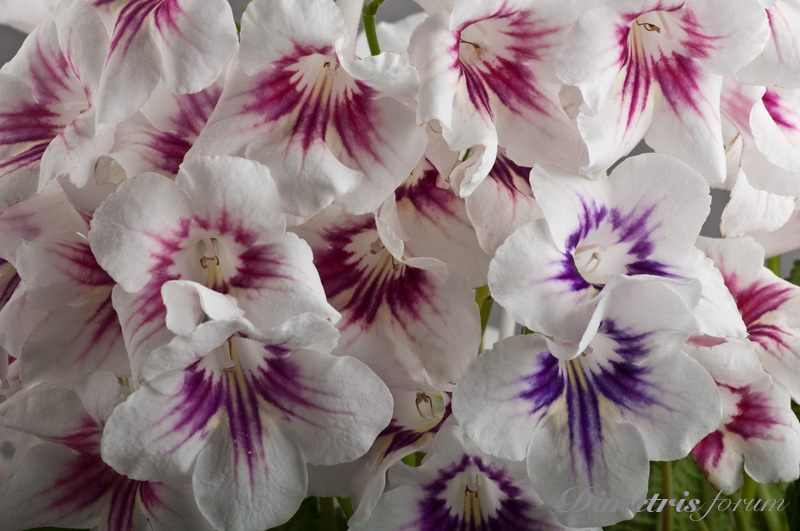 This one sit in 15 cm pot and already need thinning.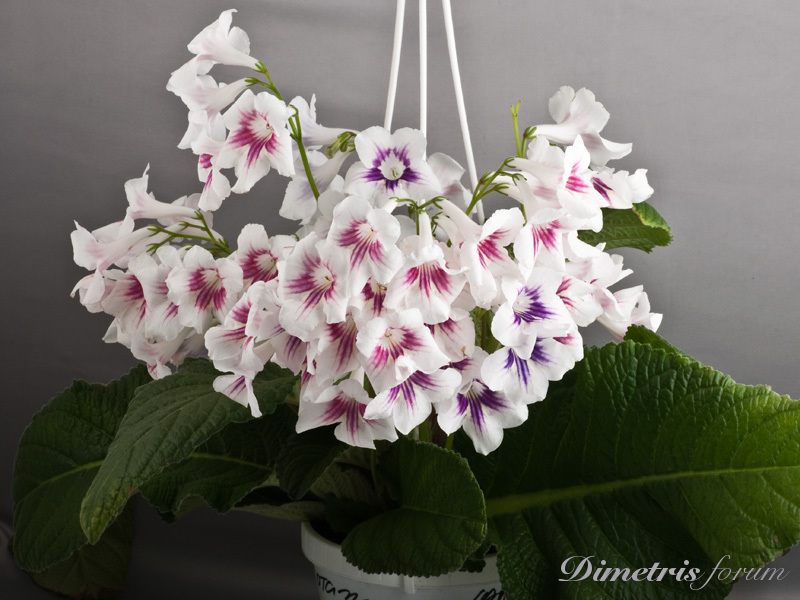 Here is the video-lesson: what to do with overgrown strepts.
http://www.youtube.com/watch?v=jtMpmprQOVc
First photos from forumchane (people from forum)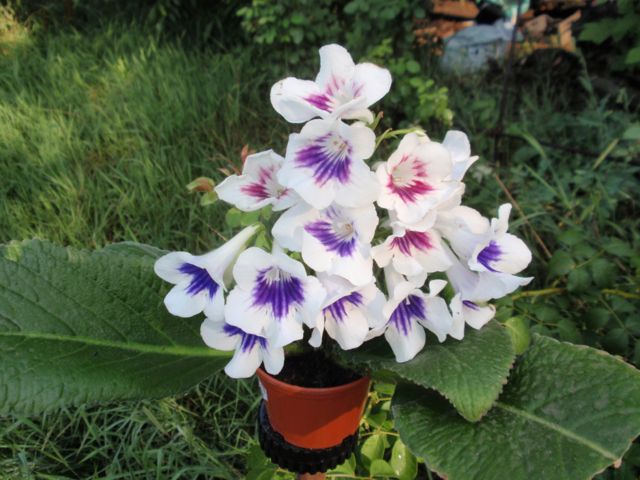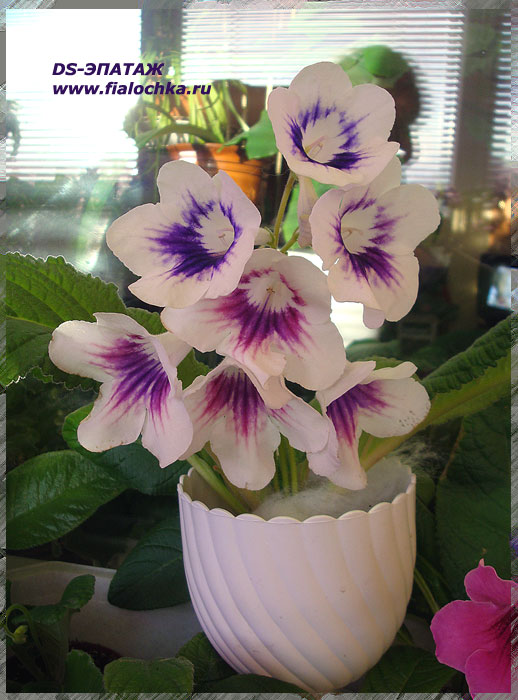 People comment that it seems that this strep look at you with his bright eyes (throats)
Also this variety does not have any problems.