Here is the first photo of the seedling with double-flowered roulette type blossom.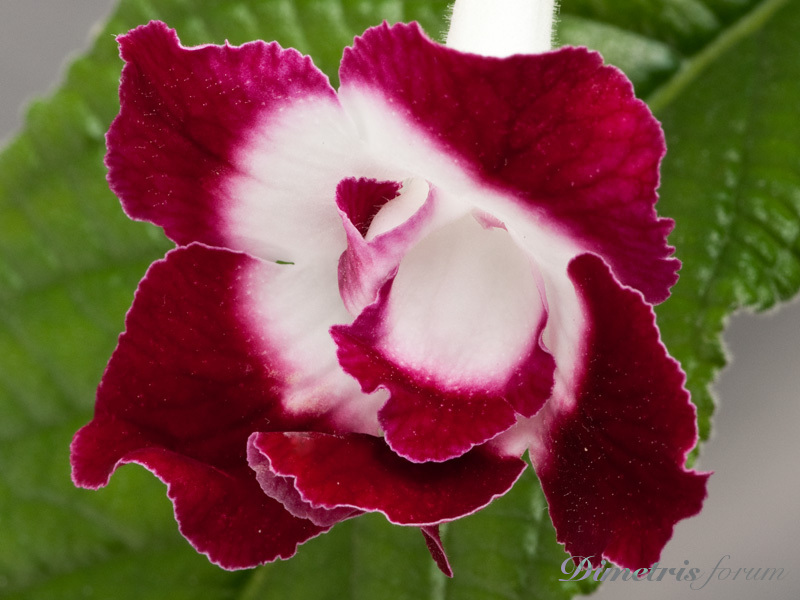 next flower was called topless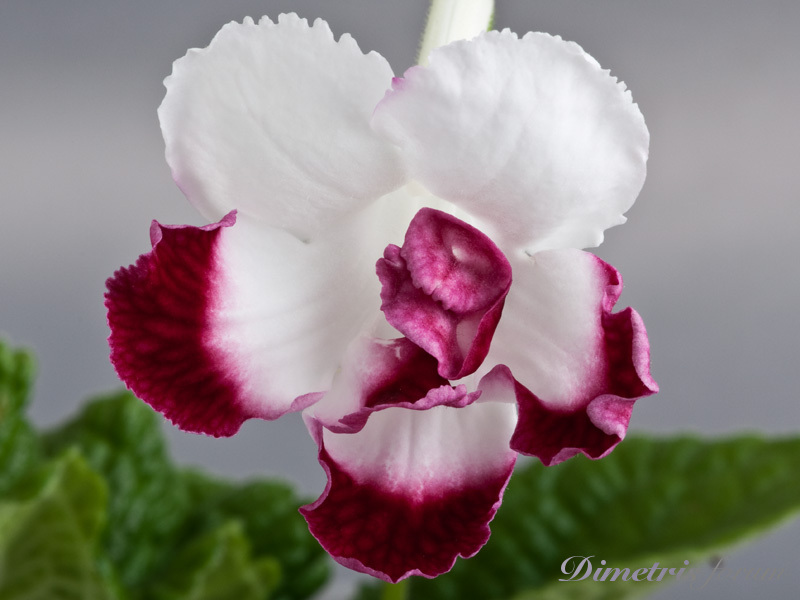 second and third blossoms were "topless" too.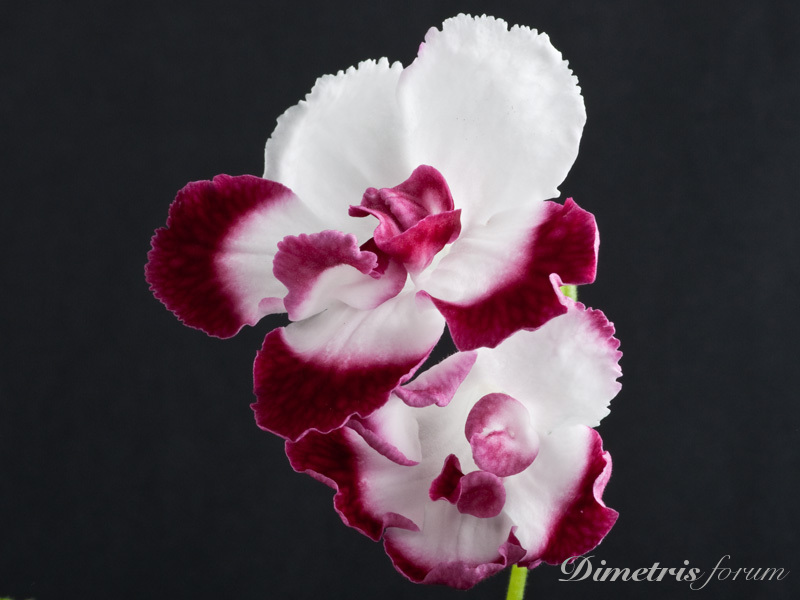 BUT with fourth blossom the "modesty" was restored. However, it get the name - DS-FLIRT.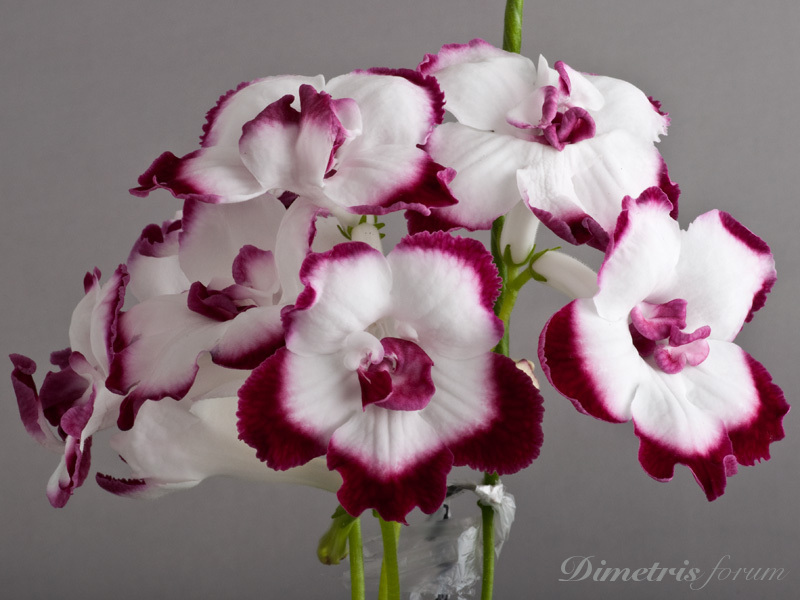 It has strong peduncles.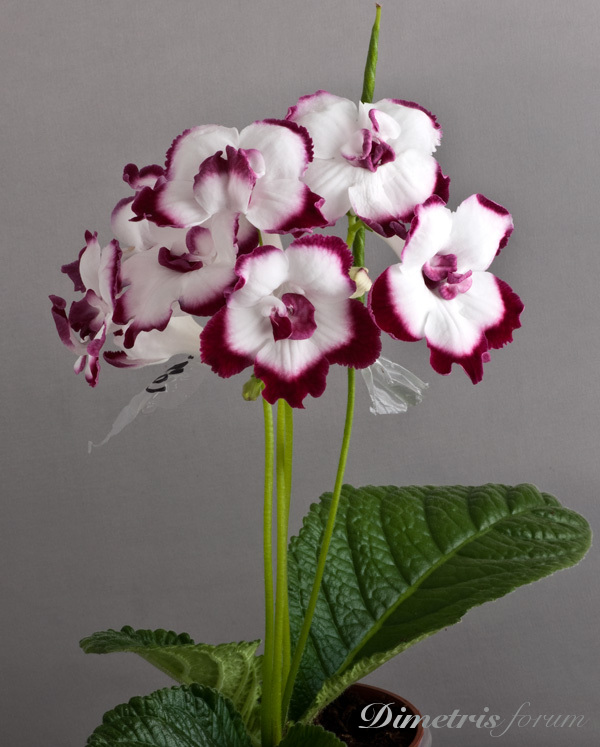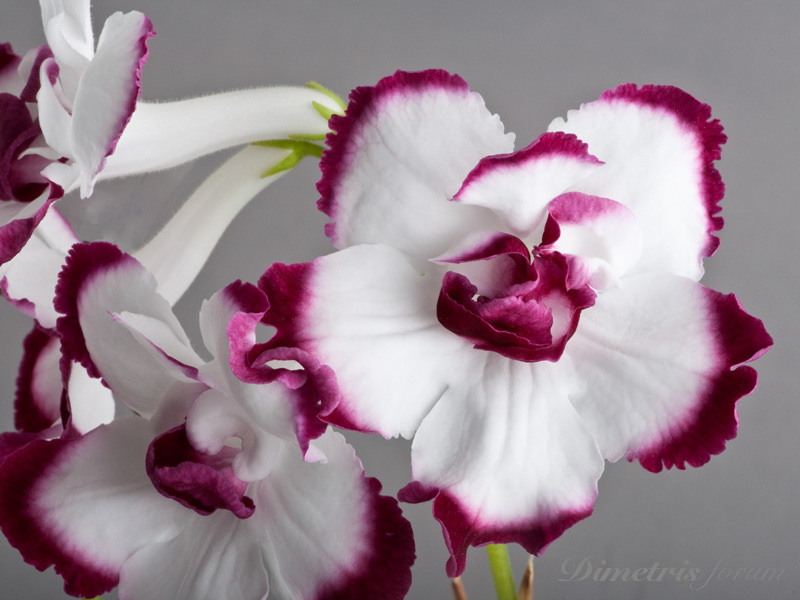 Somebody from the forum noticed that in her case blossom were not always fully opened.
Pavel comment:" DS-Flurt could sometimes have this problem. I could not identified the cause."