The goal of this hybridization is to have wild strawberry color background with LARGE white dots.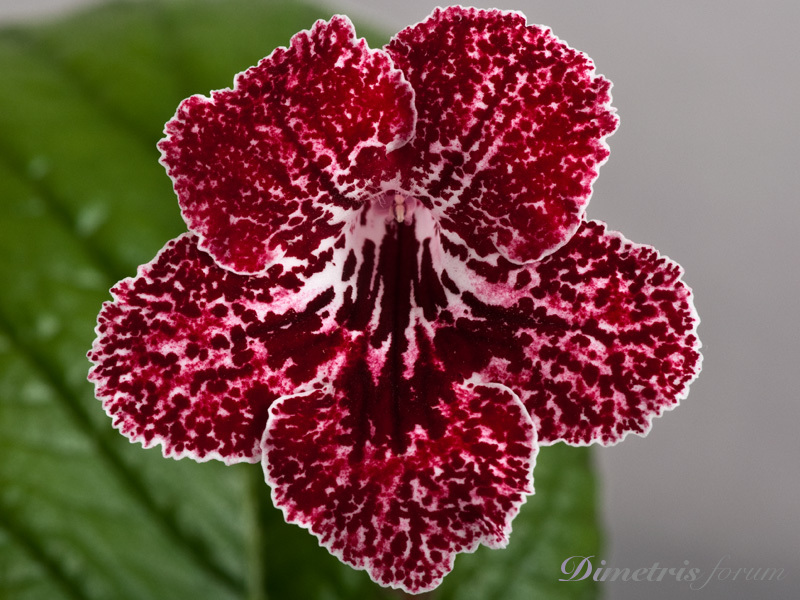 People think that this seedling has a very joyful appearance.
However, somebody has concern this beautiful pattern will bleed like in DS_-Hawaiian Party when temperature is high.
Here is Pavel's response.
It is July. On the left side of the picture is the blossom which just opened and on the right is an old blossom. We see the slight difference.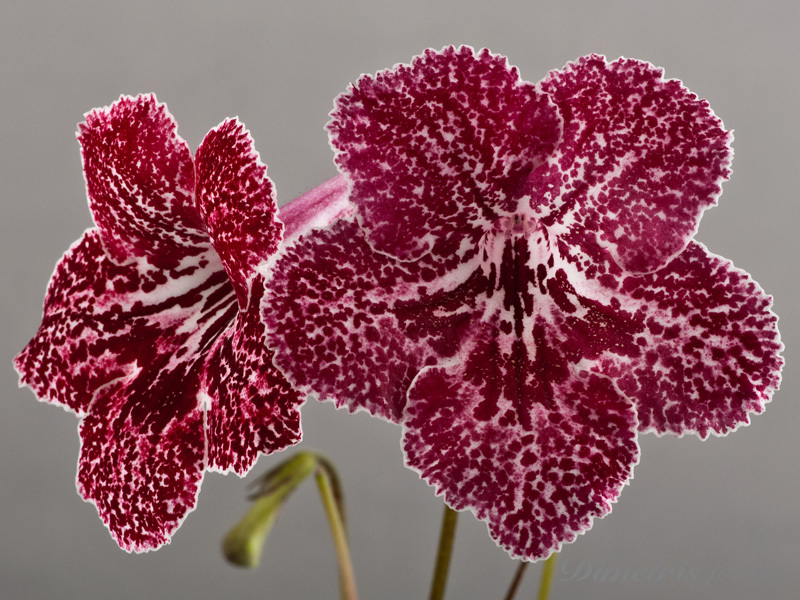 We have to mention that in general red color is not stable at high temperatures. Pavel believes that another factor influence the red pigmentation. This factor is the spectrum of the light. During hot weather growers tend to protect their plants by filtering the direct sun light. These filters tend to filter out the red/orange wave length necessary for red pigment. Sodium bulbs have the good amount of red spectrum. He uses 400W bulb and put it about 50 cm above the plants. Pavel gets the best performance from red streps in spring.
Yet another factor are greatly influence the red pigment. First of all you need potassum. However adding potassium will not solve the problem. It is proportion between potassum and Ca++ and Mg++. Hard water is detrimental for the red. You have to remove most of the Calcium and Magnesium ions from your water. These ions good for the Blue color Streptocarpus. However the temperature and direct sun light are the mos important factors for the red streps. Ideal temp. for red streps 18C (65F) during the day and 10-15 C (50-60F) at night.
Here are Pavel's red streps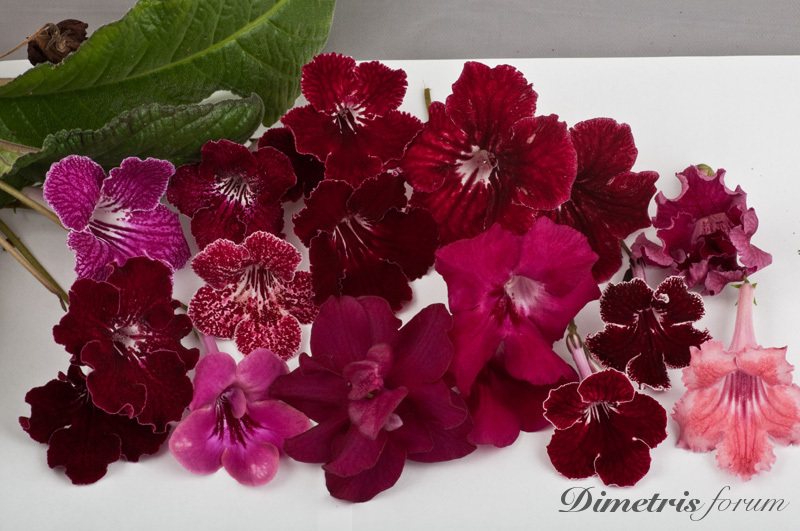 here is DS-304 at November show.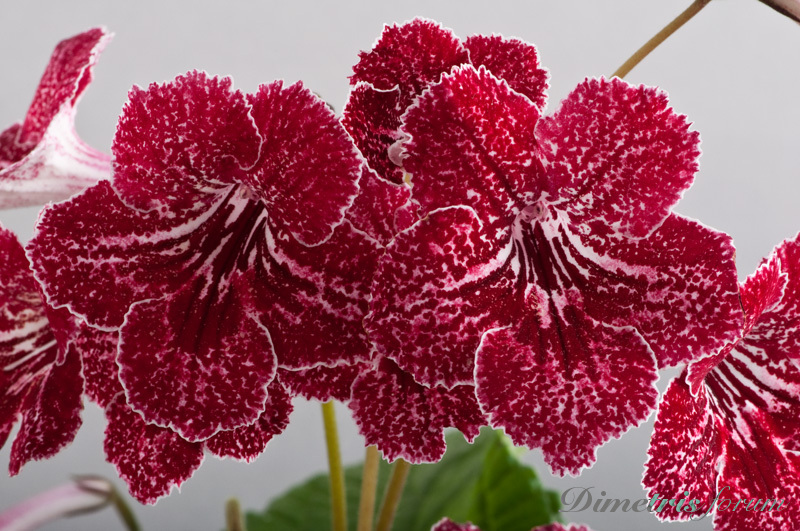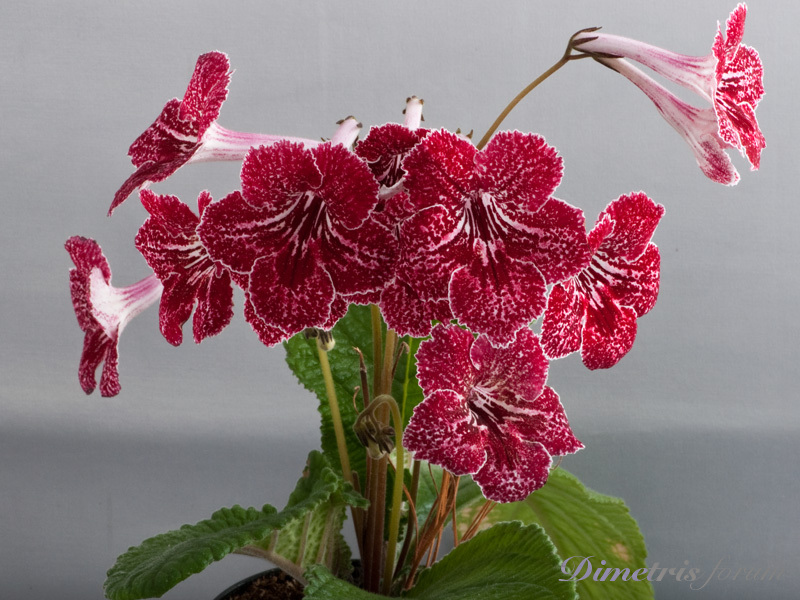 Below are the photos from other people from forum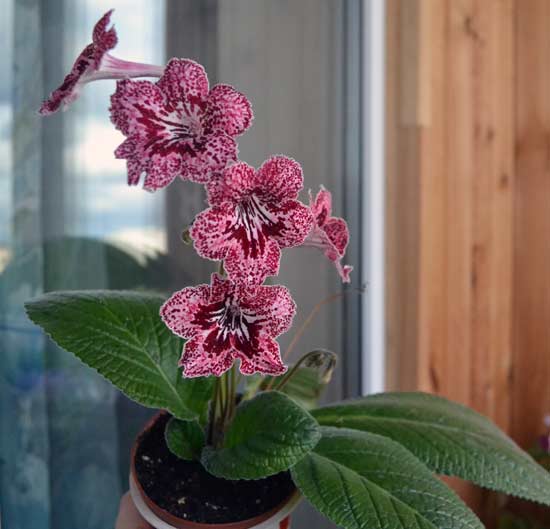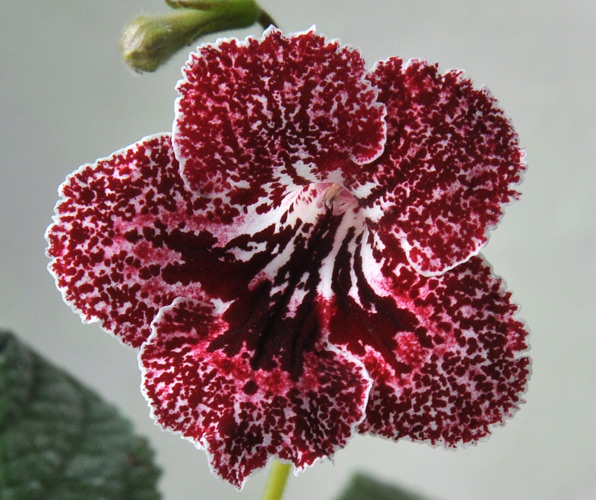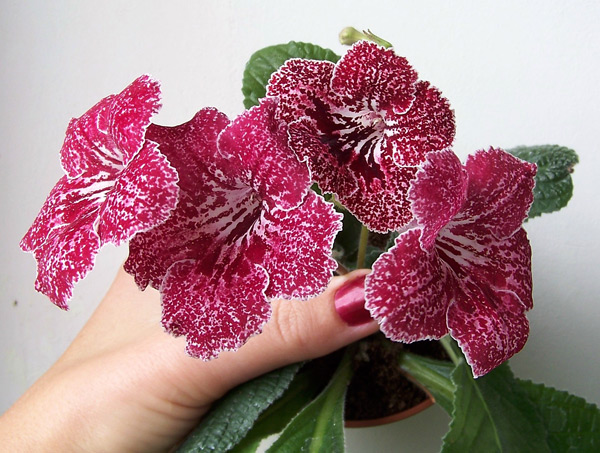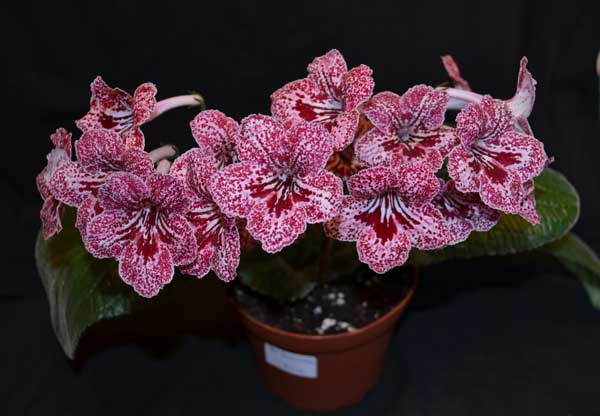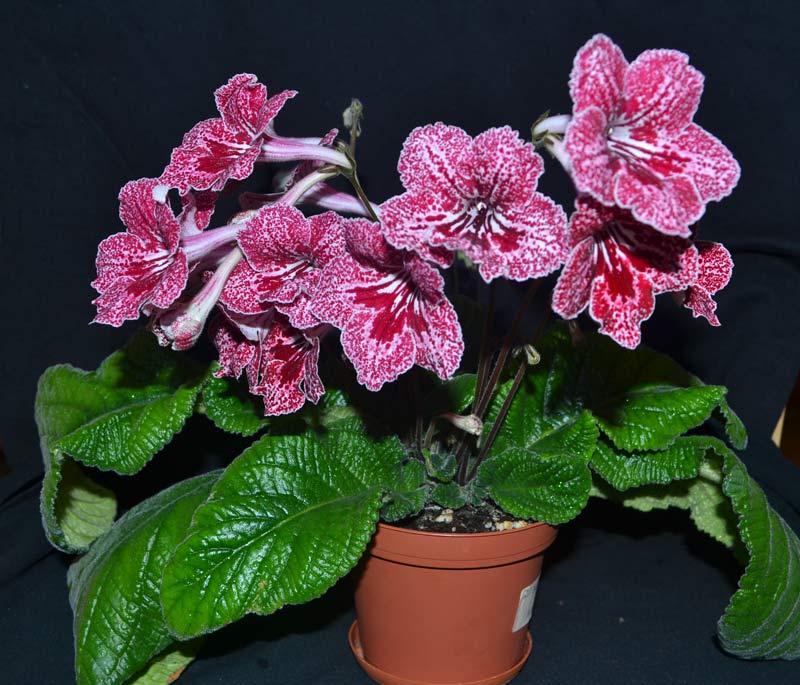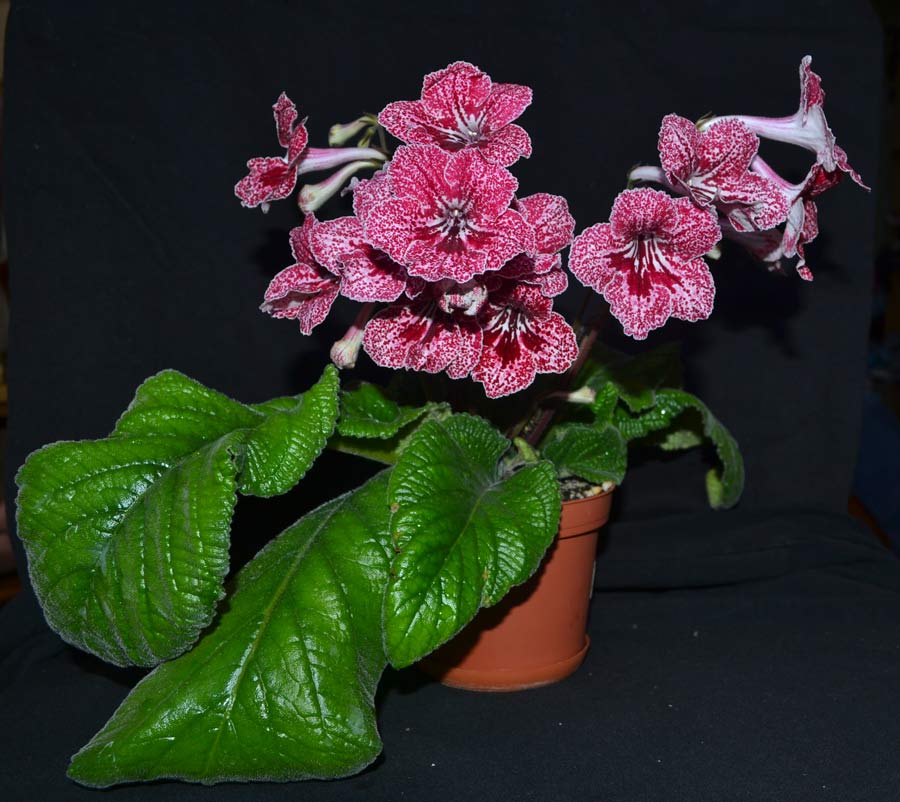 "I fond of this streps, it is flowering non-stop"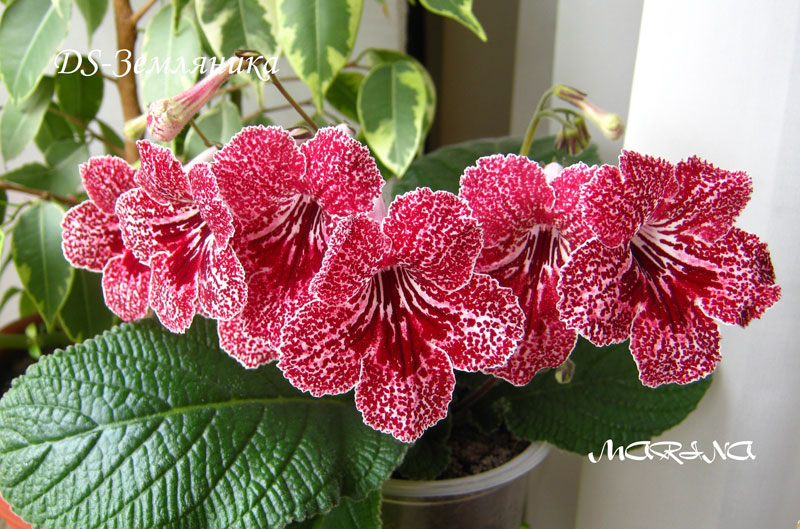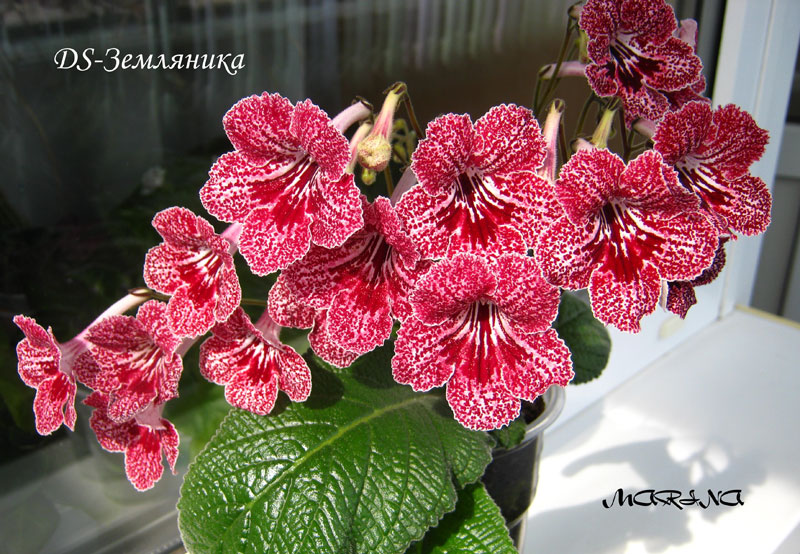 Together with TsF-Margo