Nobody (in Dimetris team) except Pavel likes that one because of curvy tongue.
He thinks that he likes it because of tiny green edging. This one is Silivan (Streptocarpus Silvia descendant), therefore thereis no pistil. So Dimetris was looking for the mother for next crossing in attempt to get larger green edging.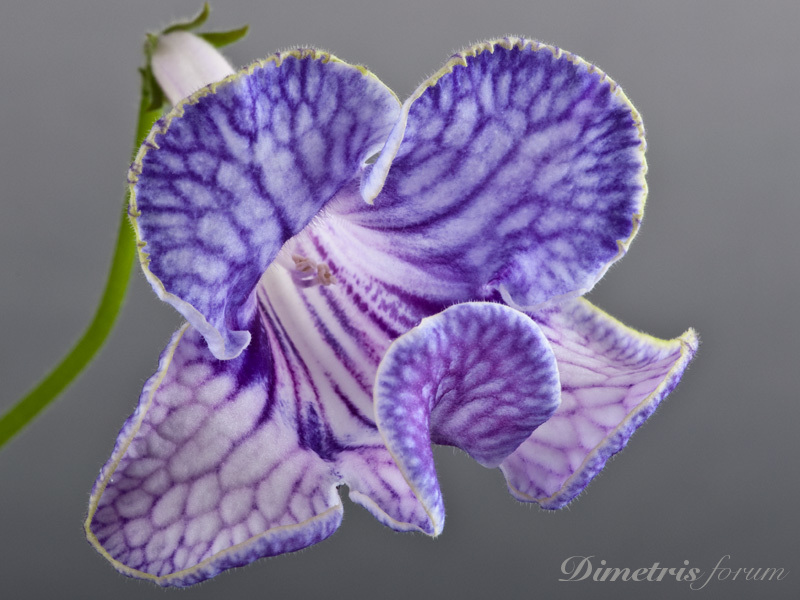 All of a sudden new flowers bloom with the normal lower petal.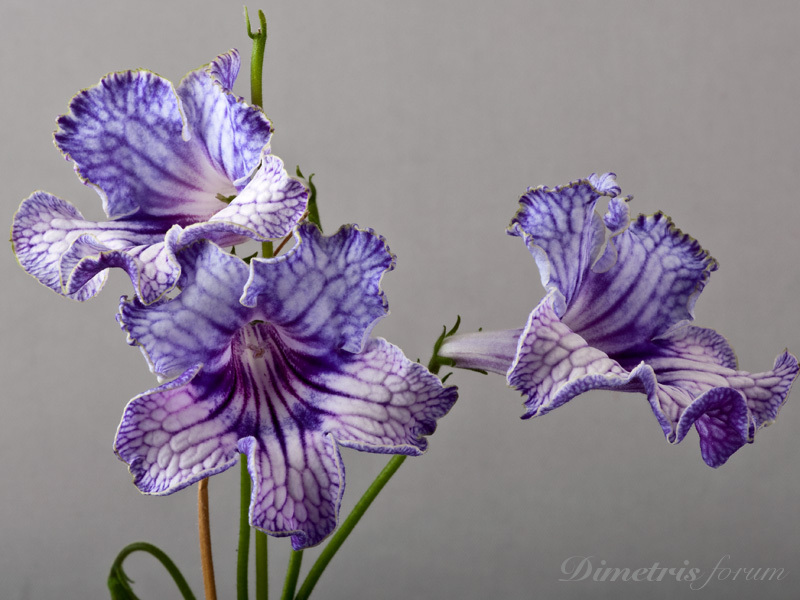 together with M-2C-2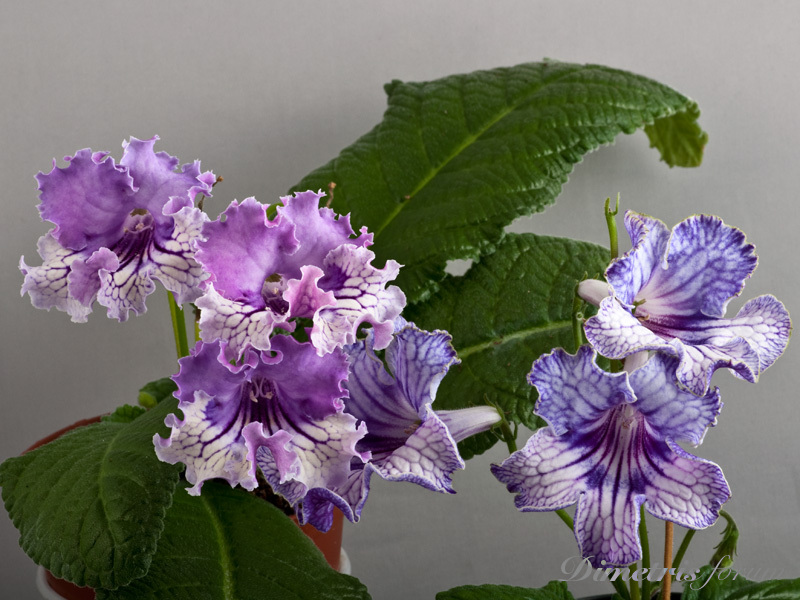 All petal's has yellow tint.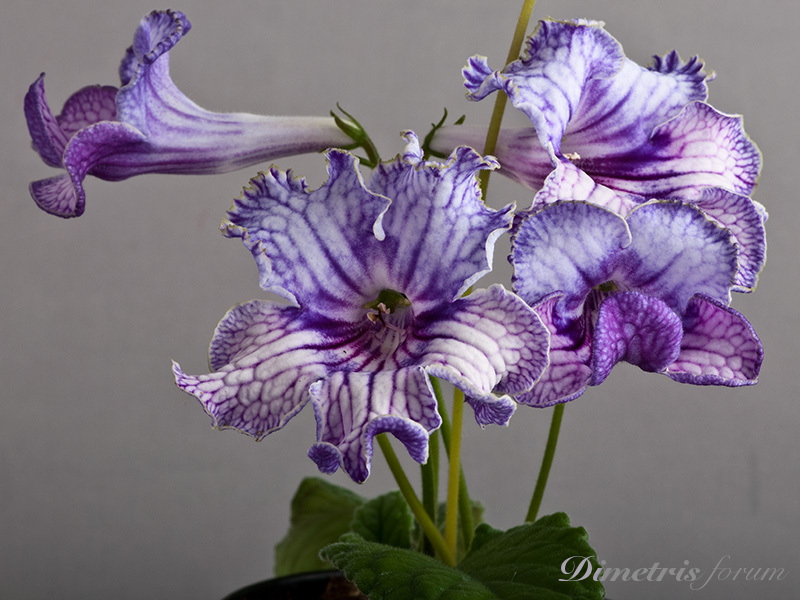 Small fringe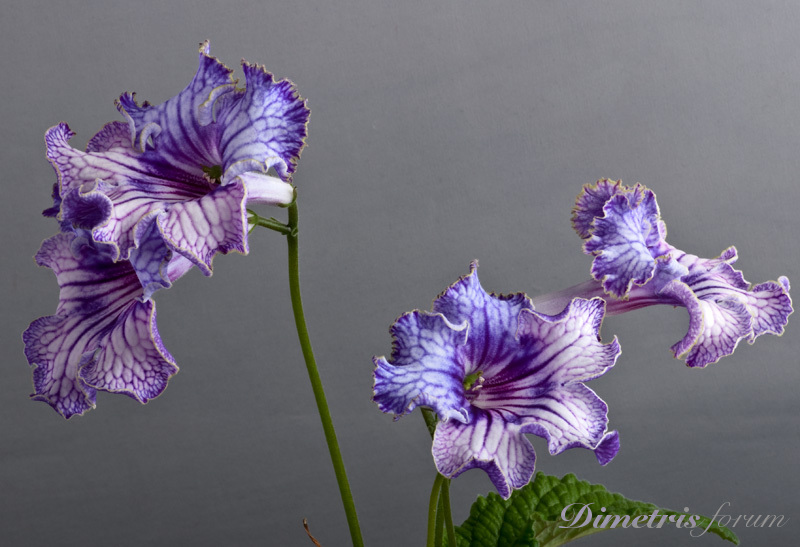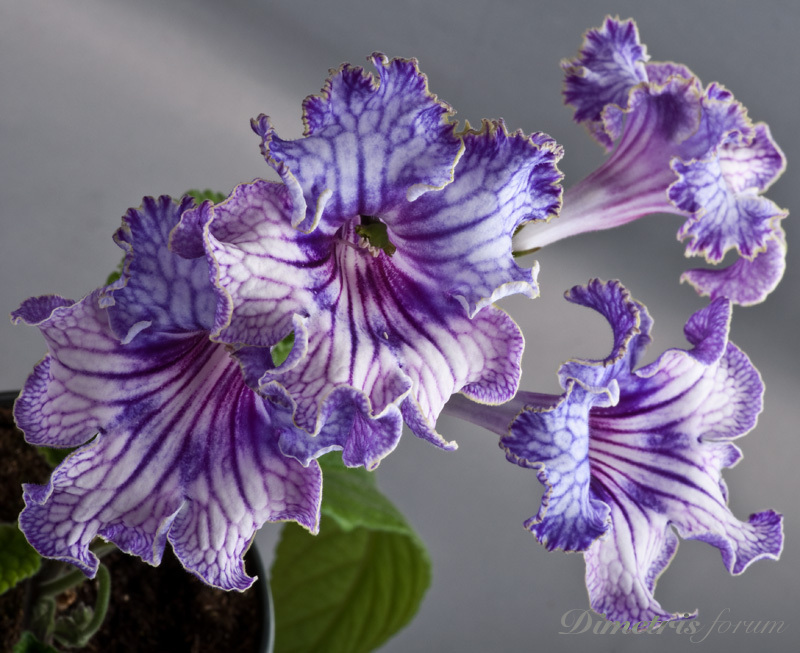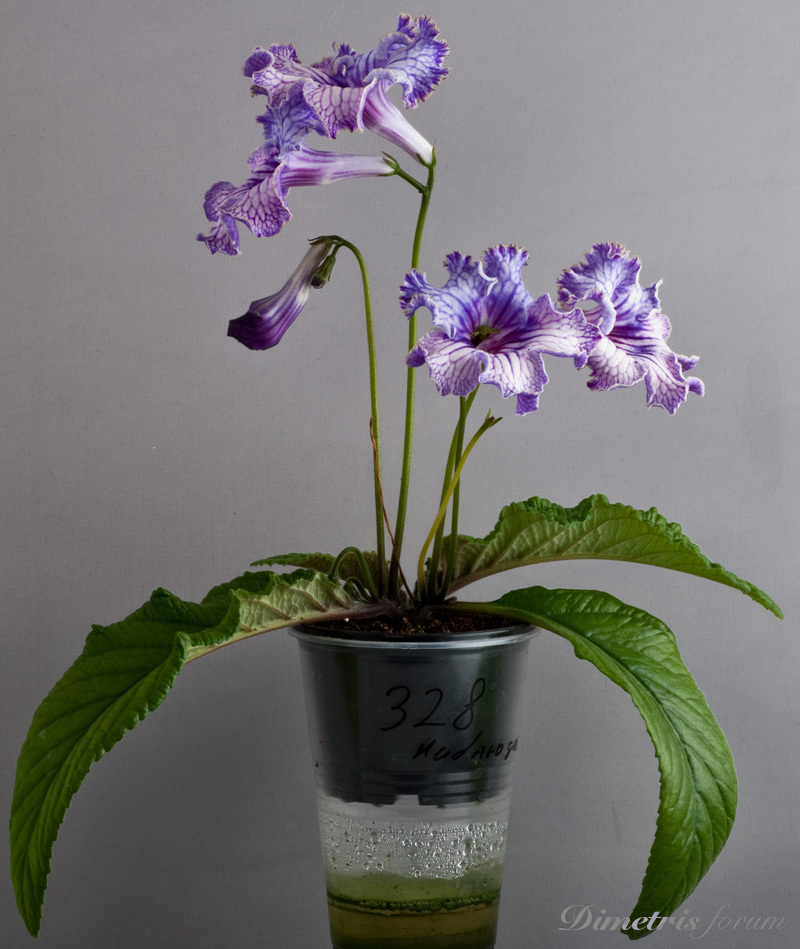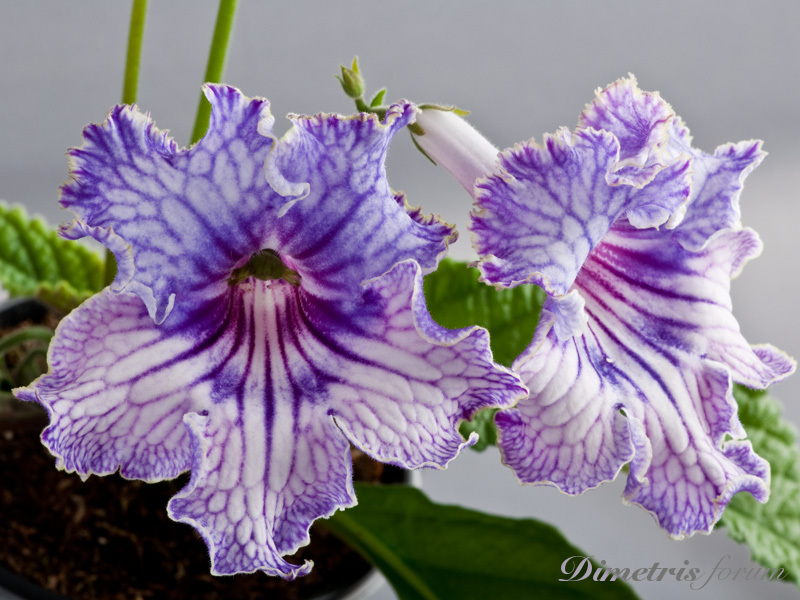 flower size is not very small - 2.75" and always in bloom.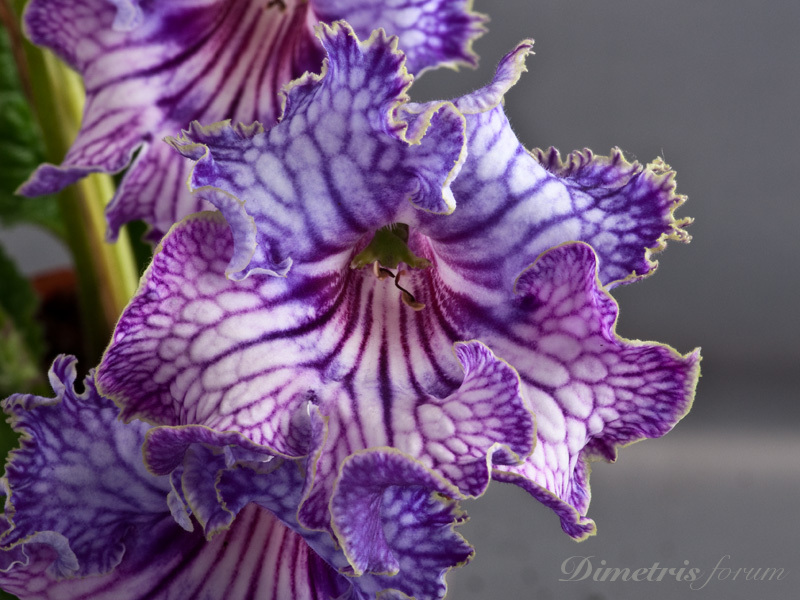 Short video with DS-TENDER ANGEL:
http://www.youtube.com/watch?v=TwdL_l8CSbs
This seedling is getting bigger.