DS-Royal Gown
This seedling surprised us by the size of the bloom (baby-plant already has blossom 9 cm in diameter) and silky appearance of the flower. Unfortunately it is impossible to show it on the photograph.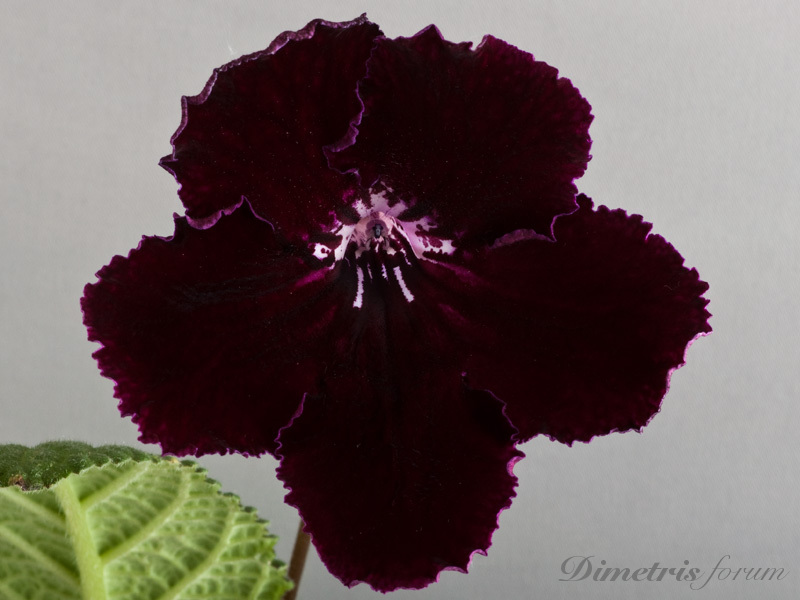 For the comparison DS-302 - in the middle
baby-plant Burgundy Ruffles (D.Thompson) - left
Sultan Ruby (mature plant) - right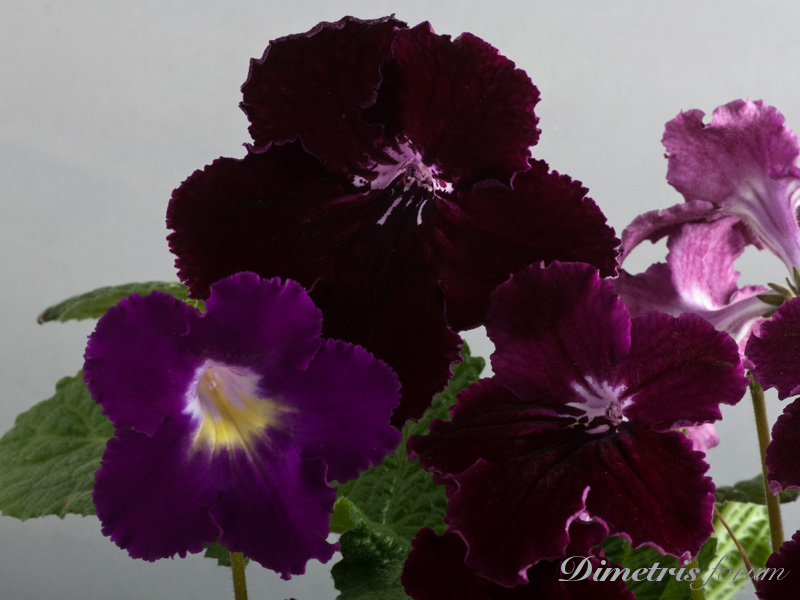 Peduncles are not strong, but we forgive it because of beautiful color and size. Mature plant has flowers up to 11cm (4.25").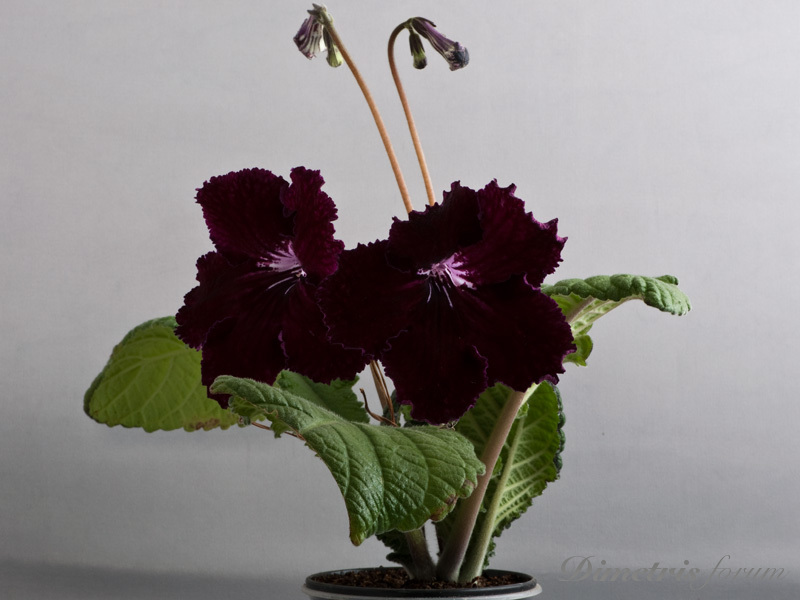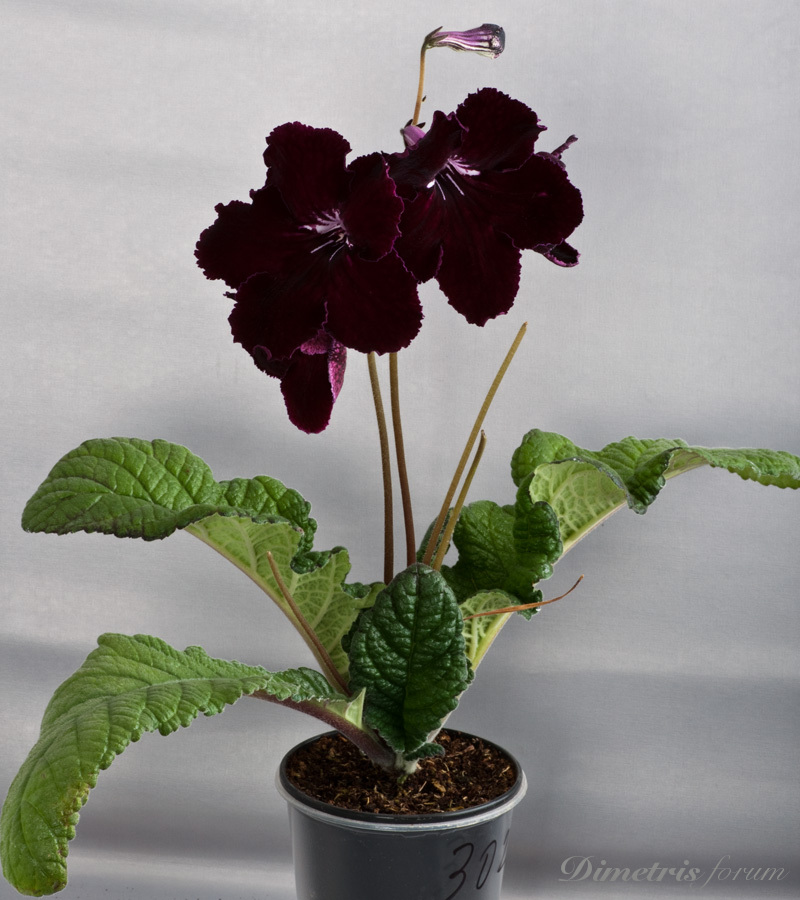 Because of the reach color, silky appearance and size this seedling was finally given the name - ROYAL GOWN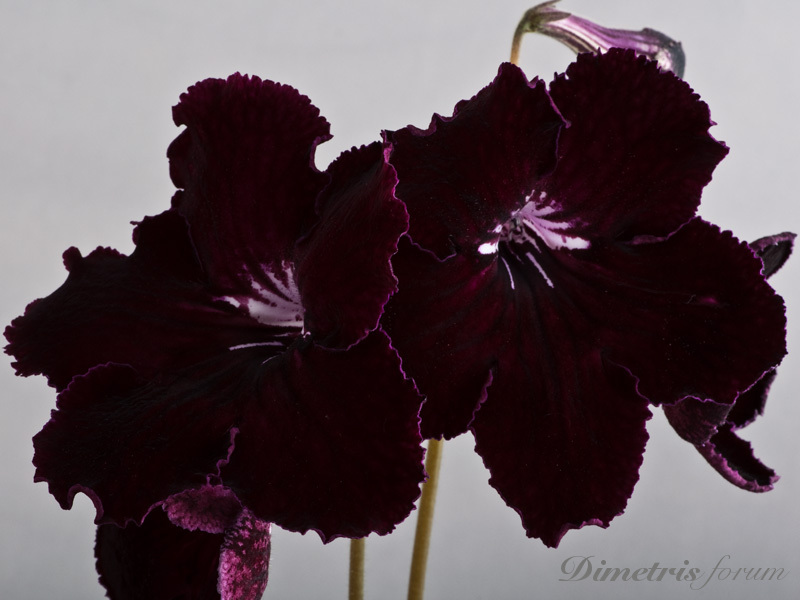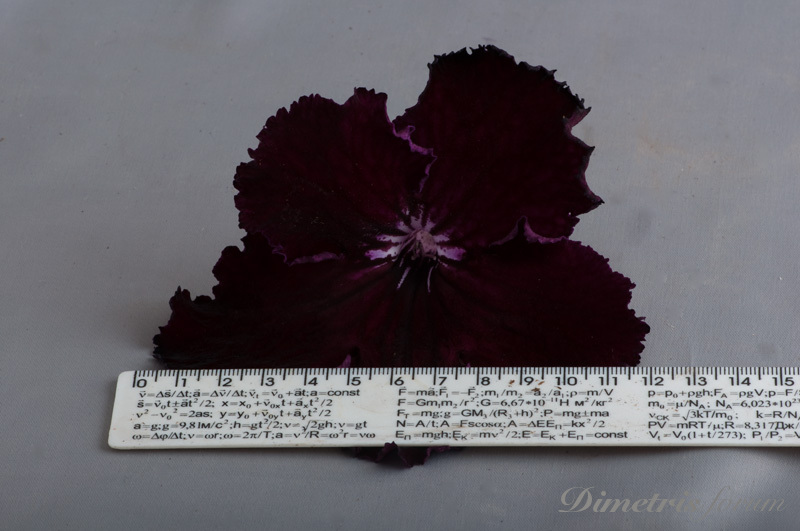 Somebody who bought this hybrid was lucky to get this sport
http://dimetris.com.ua/forum/viewtopic. ... c&start=45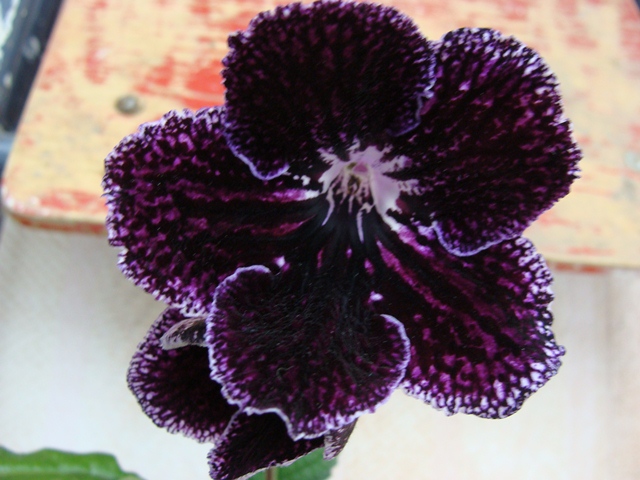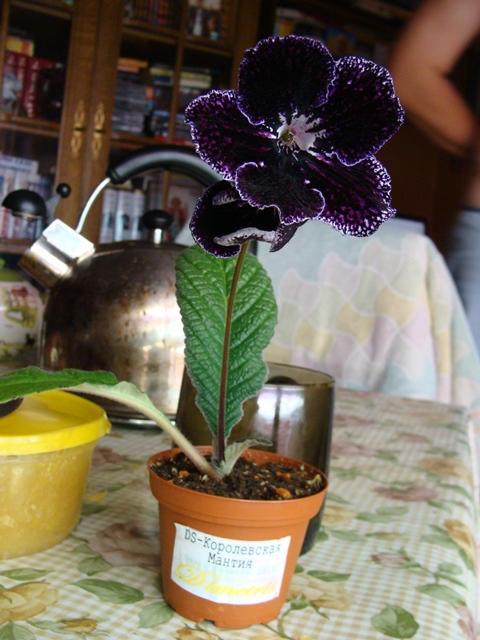 Since the other grower get he same sport Pavel thinks that it may be not a sport. This phenomena could happens in excess of calcium that decrease concentration of flower's pigment or other difference in soil or water.