DS-YELLOW EYE NIGHT
Large violet blossom (9cm) with yellow streaks.
Nothing out of the ordinary, but people seems like it.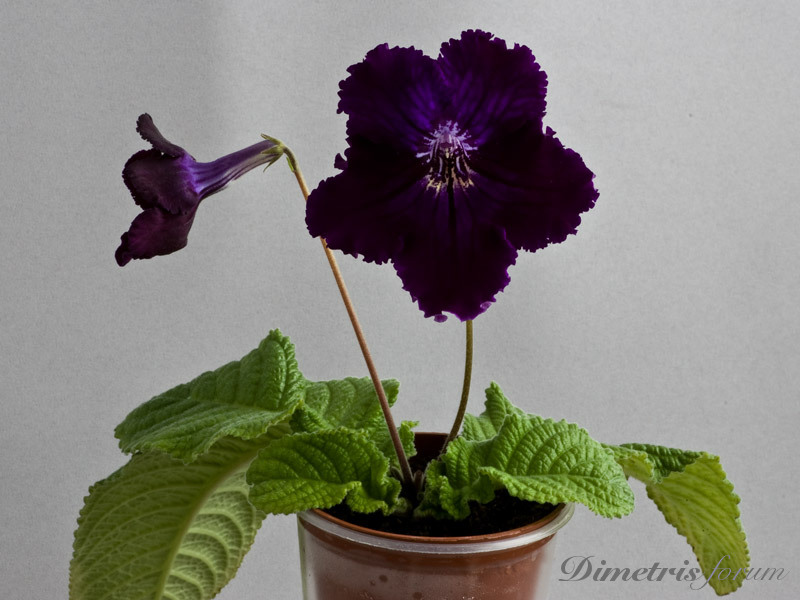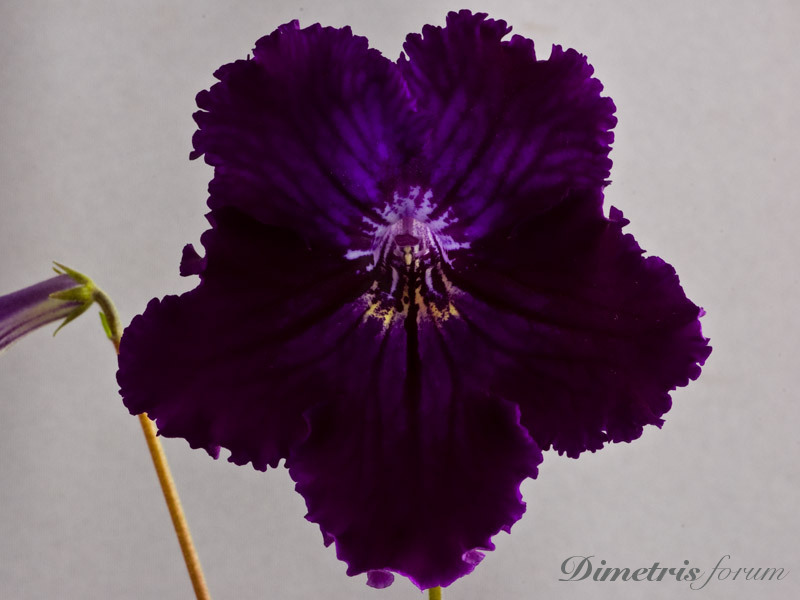 When buds are half open the color is almost black. A few bright yellow streaks are very catchy. That is how this name was born.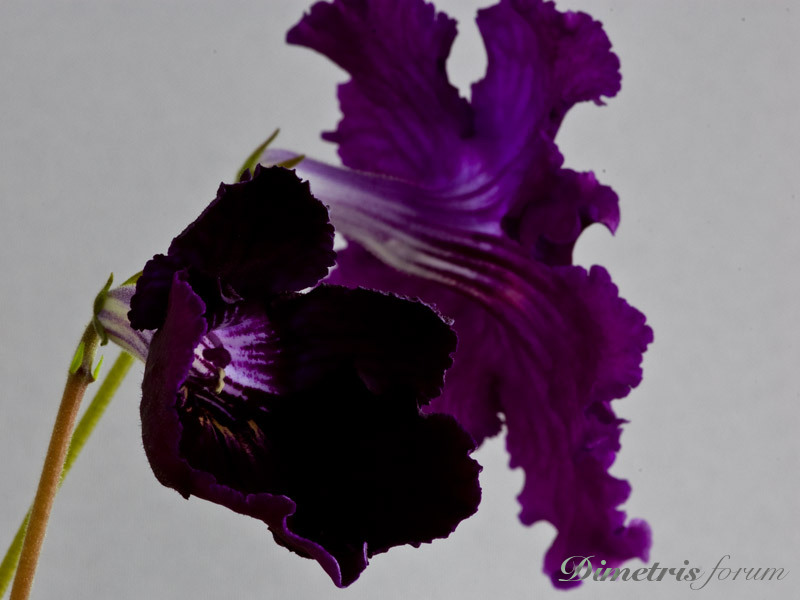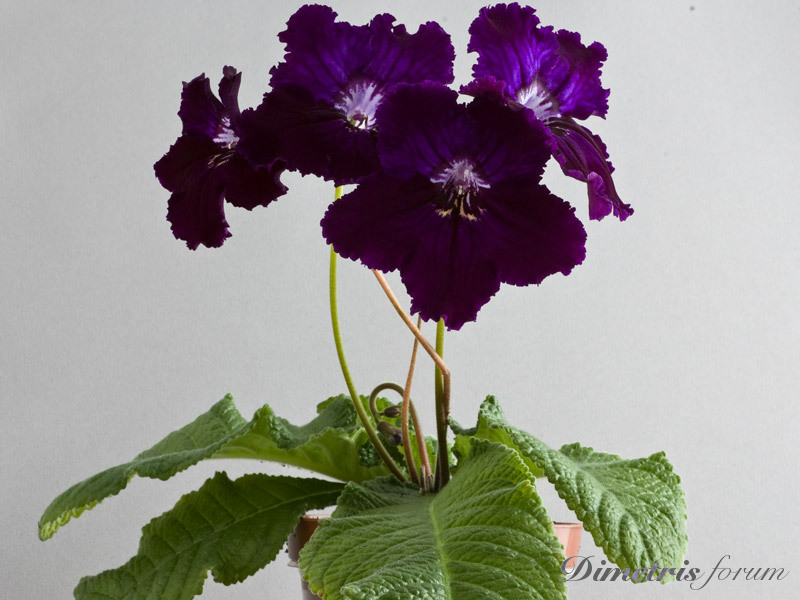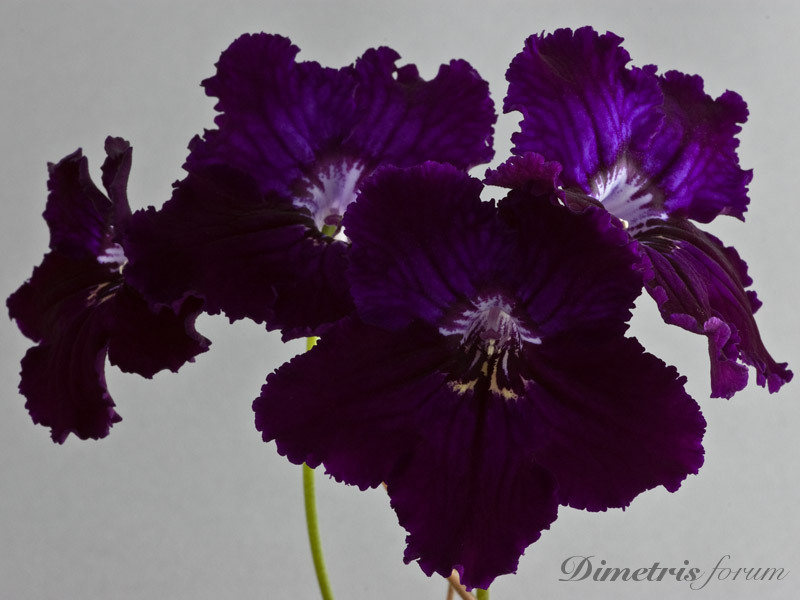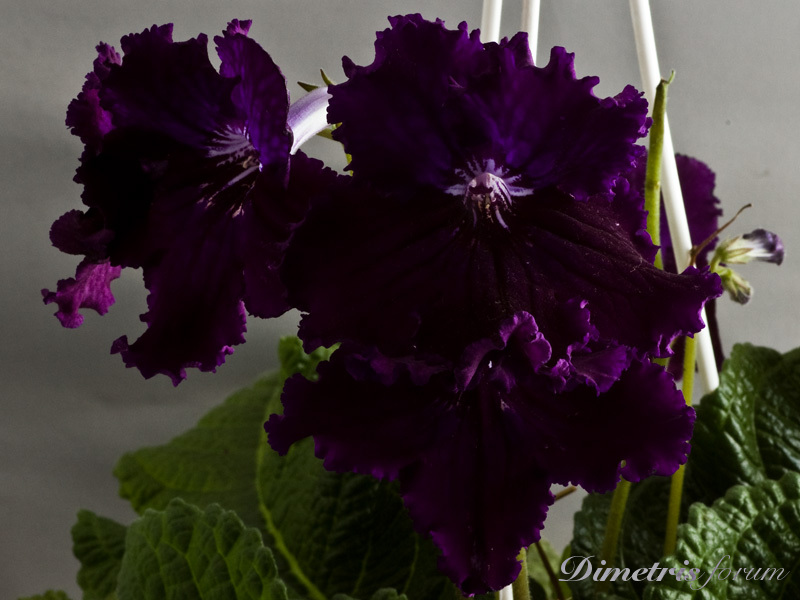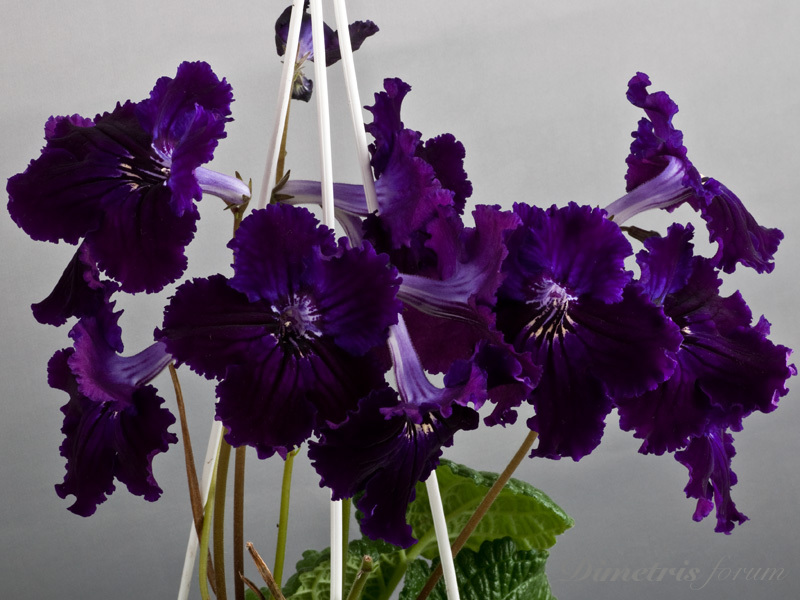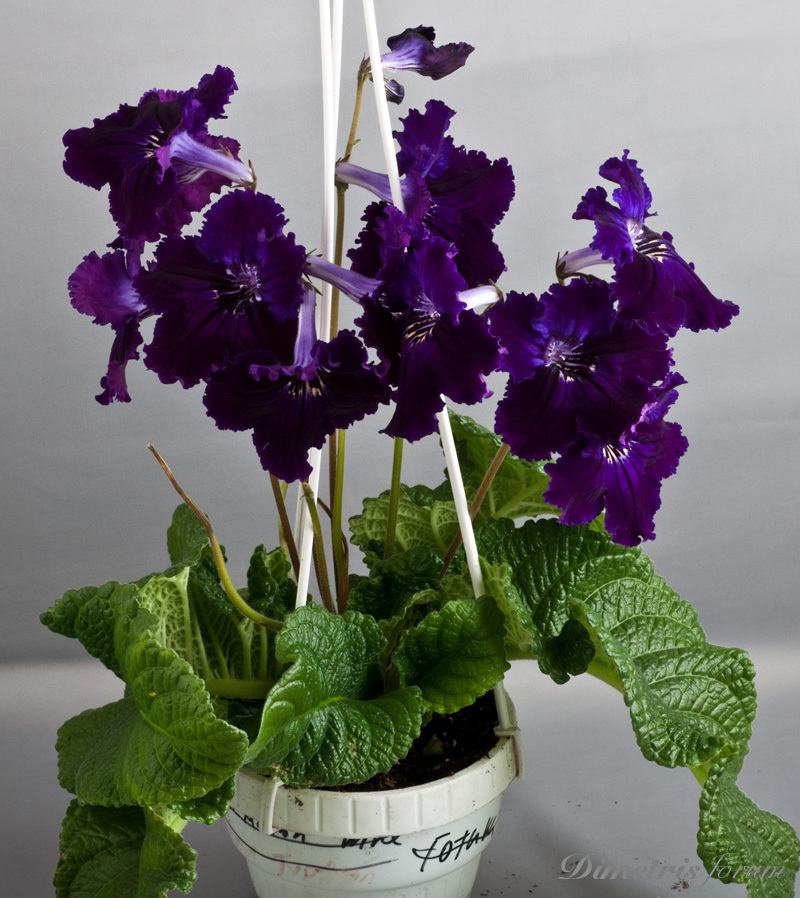 The color is very resistant to high temperature. Each peduncle has up to six buds.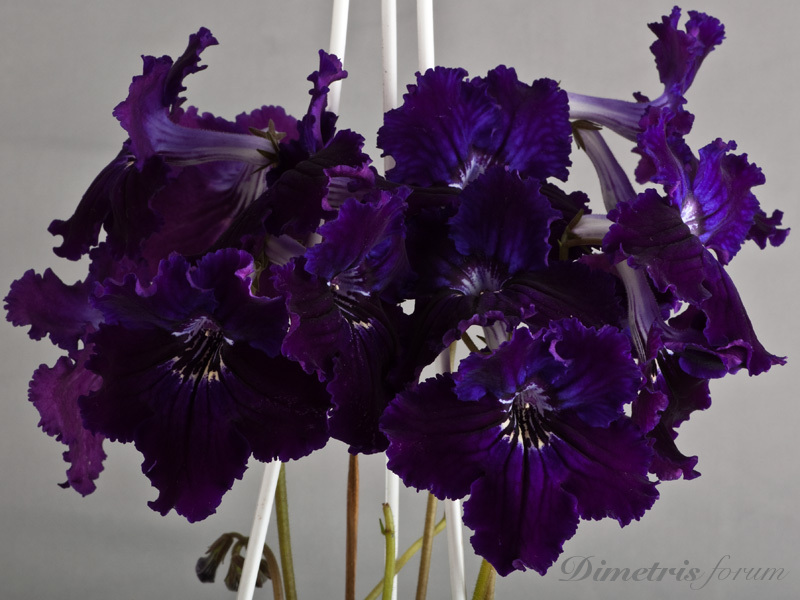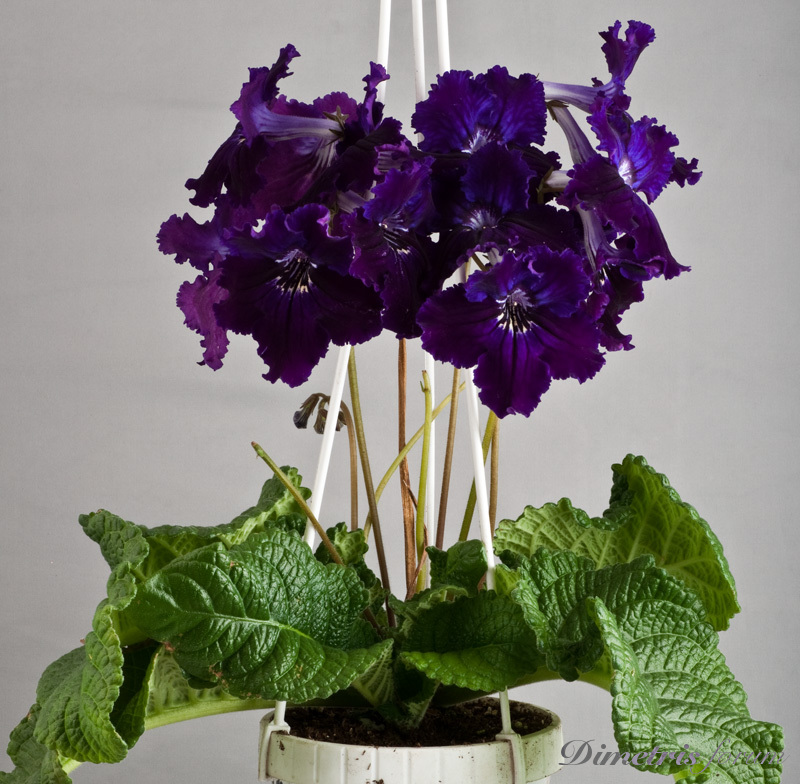 When temperature was very high the yellow lines become more visible.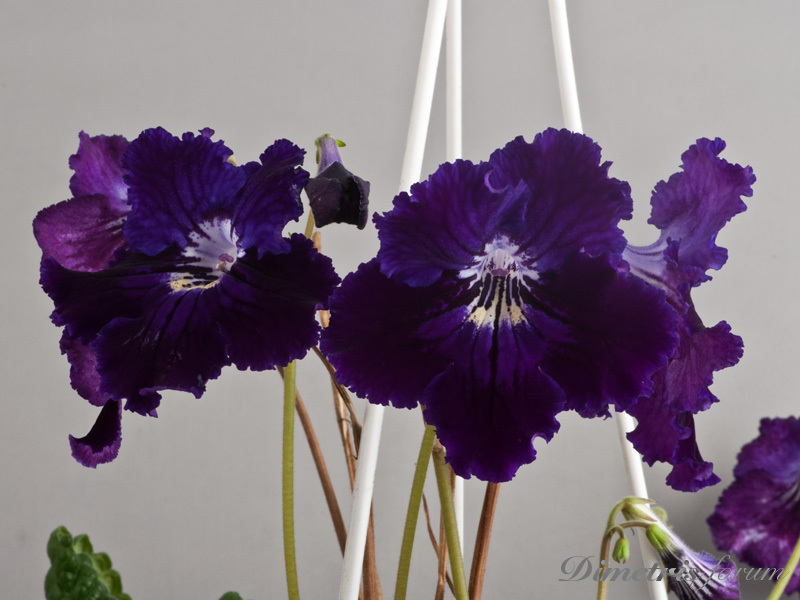 The following photos are not from Pavel.
http://dimetris.com.ua/forum/viewtopic. ... c&start=30
On the window sills