From Russian forum
Nov 13, 2012
Pavel:" This seedling is medium-sized silivan (Streptocarpus Silvia's descendant). Although it is a silivan, flowers do not fall off easily.
It is a good bloomer, it has excellent flower stalks. It forms nice rosette.
The edge is green when flower is opening up. Then it stretches and becomes red fringe. Flowers have very neat form with rounded petals. Coloring has high contrast and very bright.
Flower size is medium 6 cm. I guess I am used to size 9-12 cm (4+") and for a long time was observing this seedling. However, each time I saw it, it attract my attention as a very aesthetic specimen."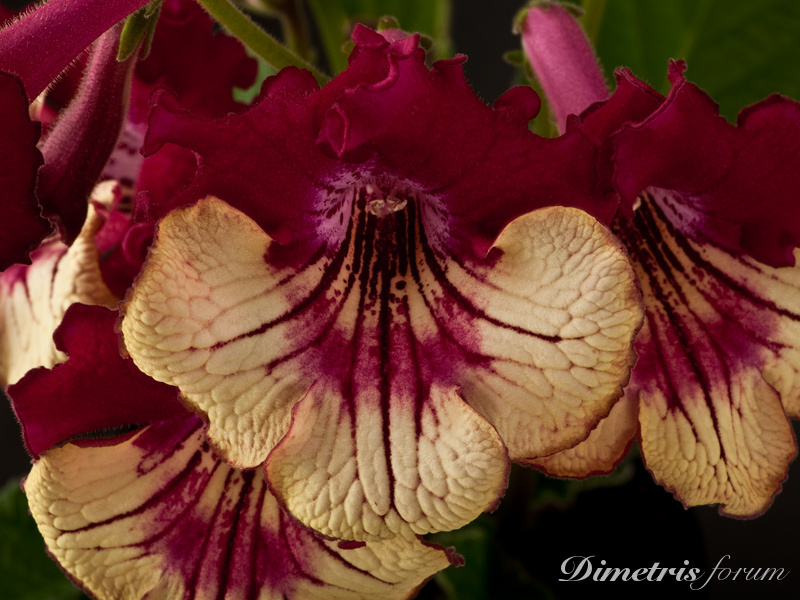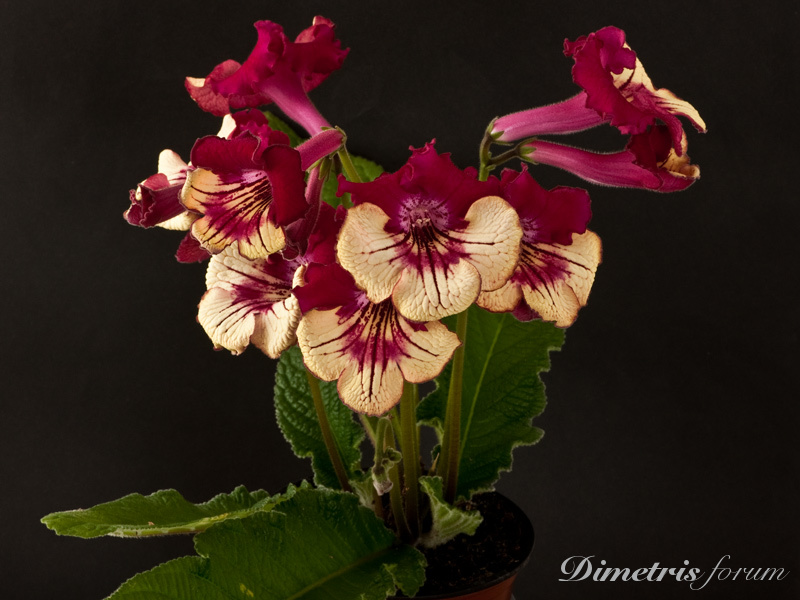 Feb 18, 2013
Pavel:This seedling affirms its right to be named as a hybrid.
Flower stalks are very strong, always in bloom.
Long lasting (resistant to falling off) flowers allows it to have a hat of flowers.
Bright color, neat rosette. I like everything about this seedling. I think it is perfect for commercial use and also as a show plant.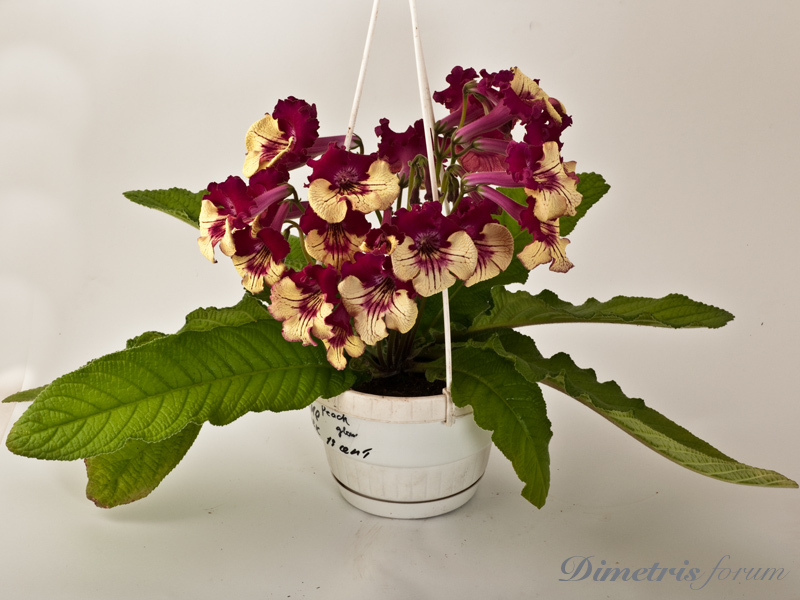 Each peduncle has 2-5 flowers"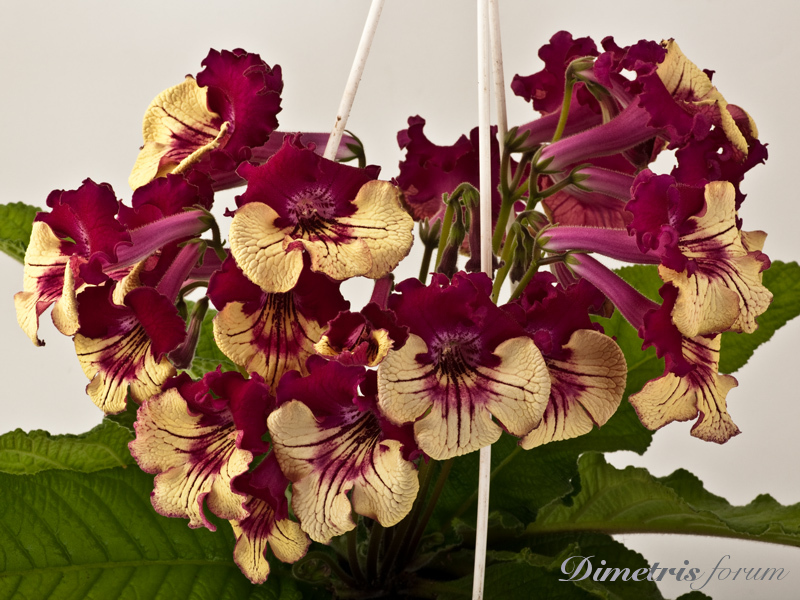 From me: Finally I learned the reason why this beautiful strep was called DS-Rabit Coast.
You will not believe! In many pages forum was trying to find suitable name. One of the suggestion was DS-Torero or something about corrida, or Spain, since Spain flag also red and yellow. Then I learned that Spain got its name from other language where people called Spain territory Rabit Coast, because there were a lot of rabbits there.