From Russian forum,
This seedling is fragrant. So far size is 7 cm. Silivan.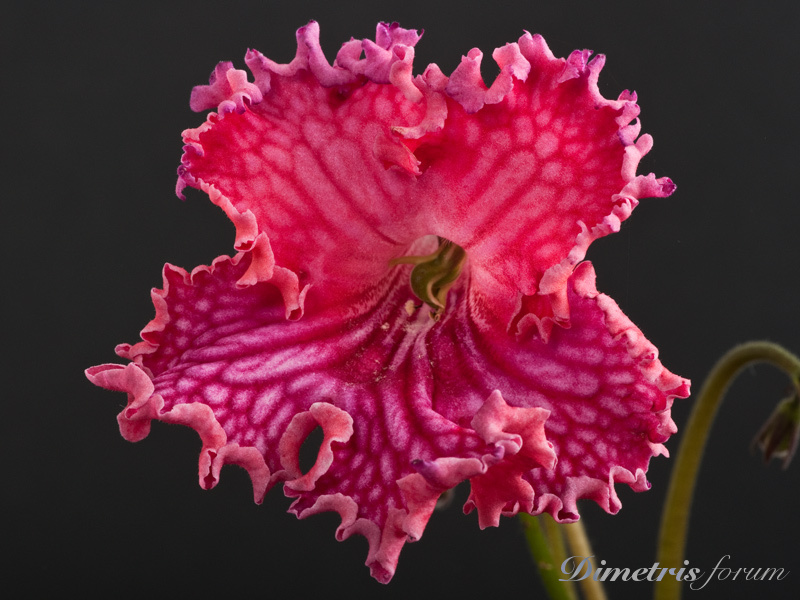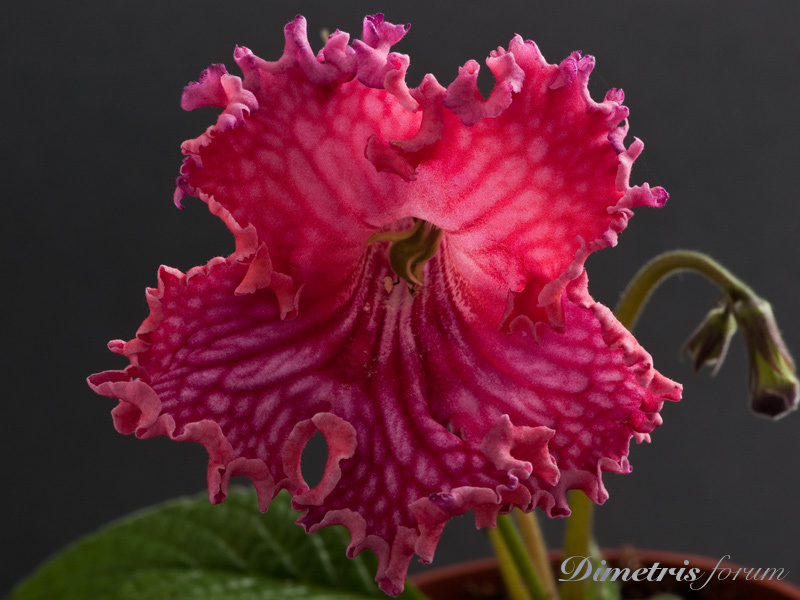 Everybody likes the very bright and unusual color of the upper lobes and, of course, frills.
Pavel:" I want to cut of peaces of leaves for prorogation but plant mostly consists of blossoms. I have to remove peduncles to have enough leaf mass."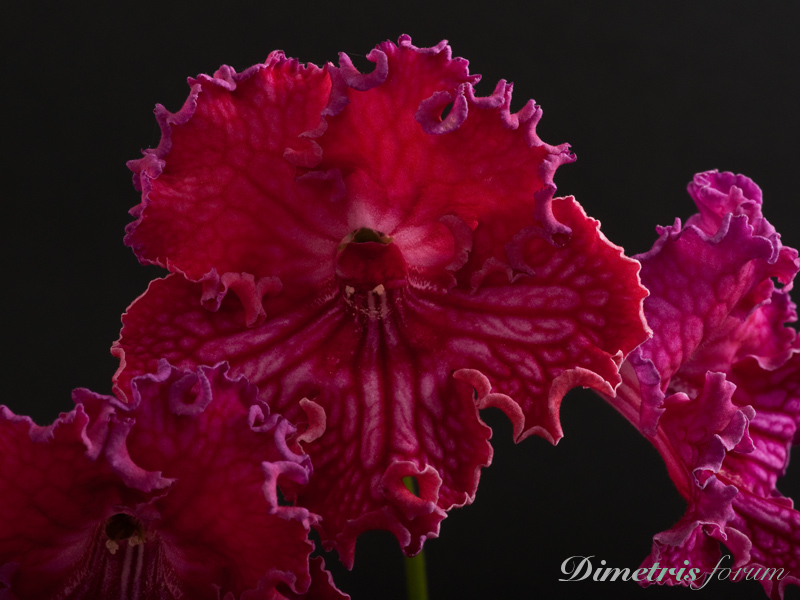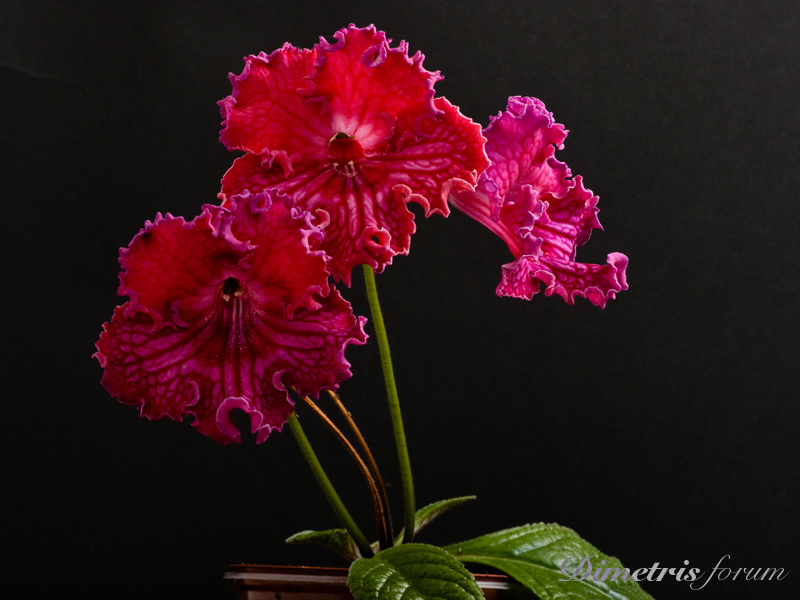 Pavel:"I decided not to propagate this one for two reasons. First: the center of rosette is suseptable to rotting. Second: rosette sometimes stop growing as a rosette and become a little tree. I did few crossing with this seedling. I hope the progeny will be better."


Jan 22, 2013.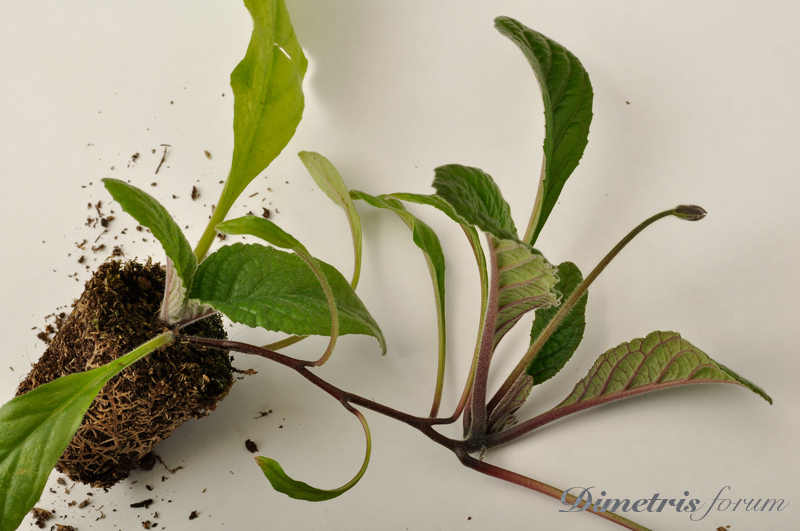 It is interesting that this tree-type rosette become normal again with time.
I love coral color. I hope soon we will see something more stable.