This variety has many good characteristics.
DS-Lena – very double-flowered silivan (Silvia descendant). This flower's pigments are very resistant and do not fade with time. It is medium-sized, lasts very long, and withstands transport very well.
The flowers' stalks are rather long, but very strong. These elegant flowers elevate above the foliage, forming a "hat" (bouquet) of flowers. This is what makes this flowering plant looks spectacular and why we recommend as an exhibition plan
The plant's medium-sized rosette is formed by several sturdy leaves. Another of this plant's good features is how easily it blooms, and continues to flourish without ceasing to grow leaves. It is desirable to leave one or two rosettes on each plant.
From original Russian forum:
This is Silivan (Streptocarpus Silvia's descendant)
It has double-flowered blooms, very bright and contrasty.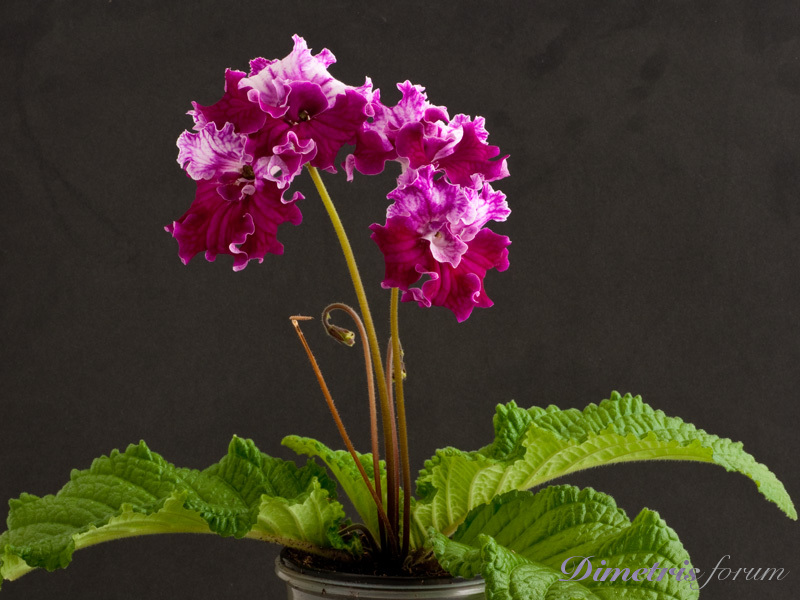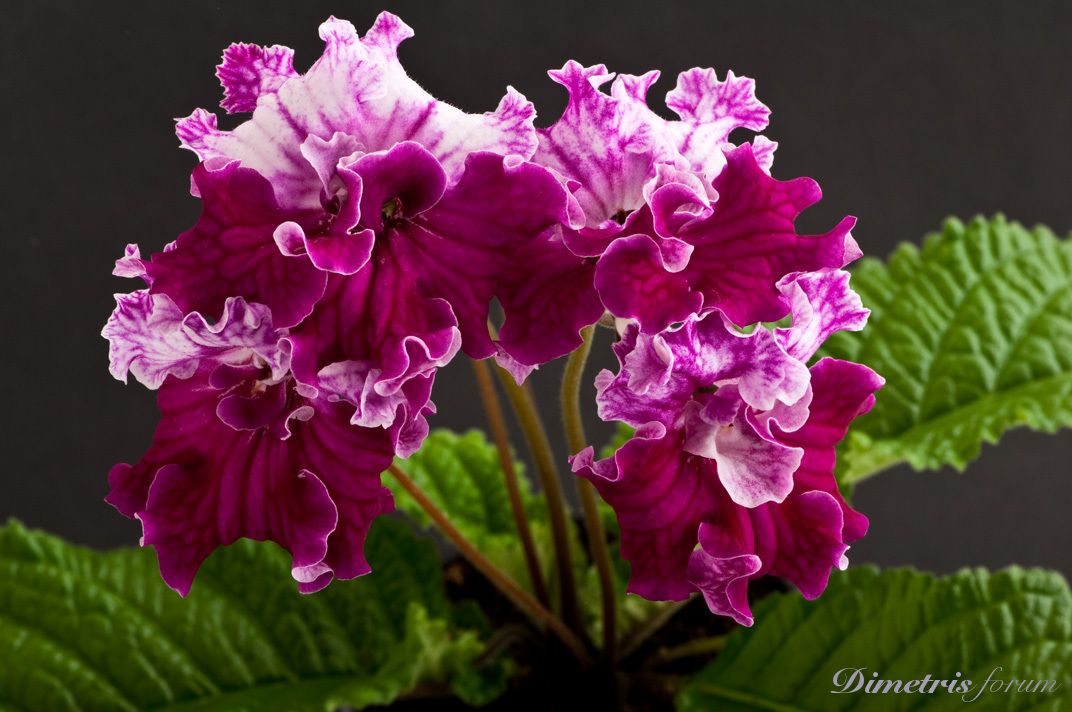 No wander why Pavel named this hybrid DS-Lena. Lena is his beloved wife's name.

It looks like that everybody wants babies. We hope that babies will be earlier than 9 months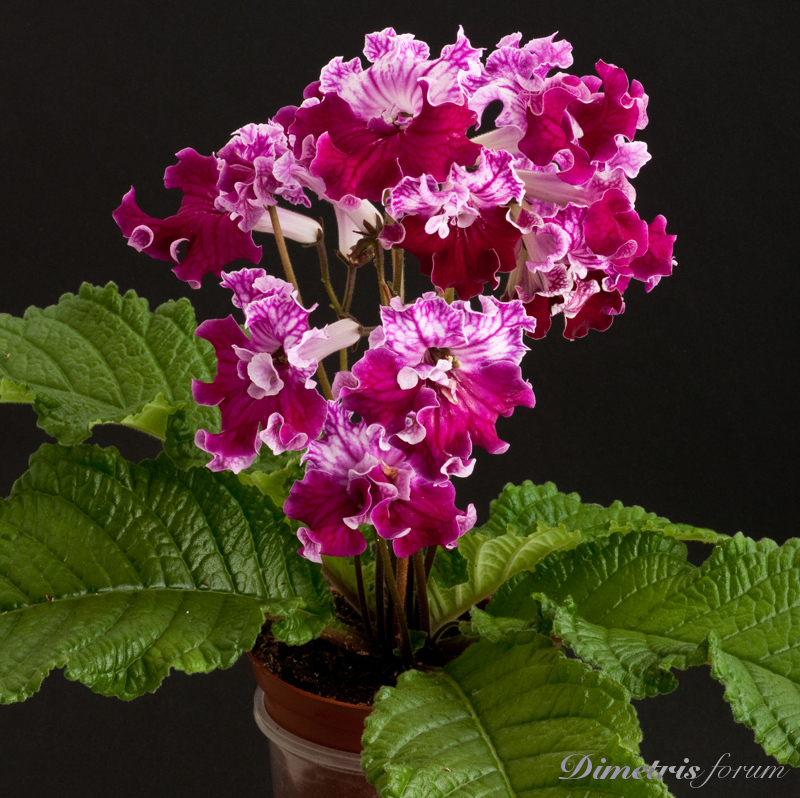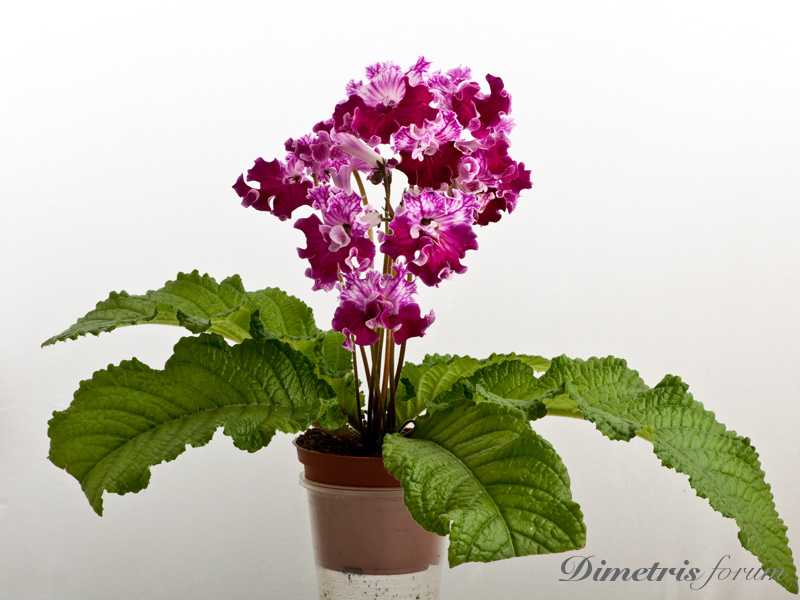 Rosette is compact. Pedunles are long and strong. 2-8 flowers on each peduncle. That is why this variety could have a "hat " of flowers, very showy.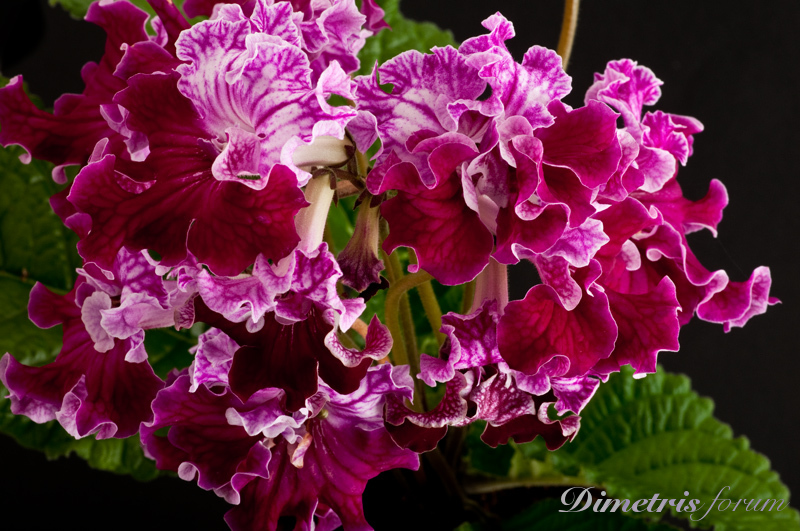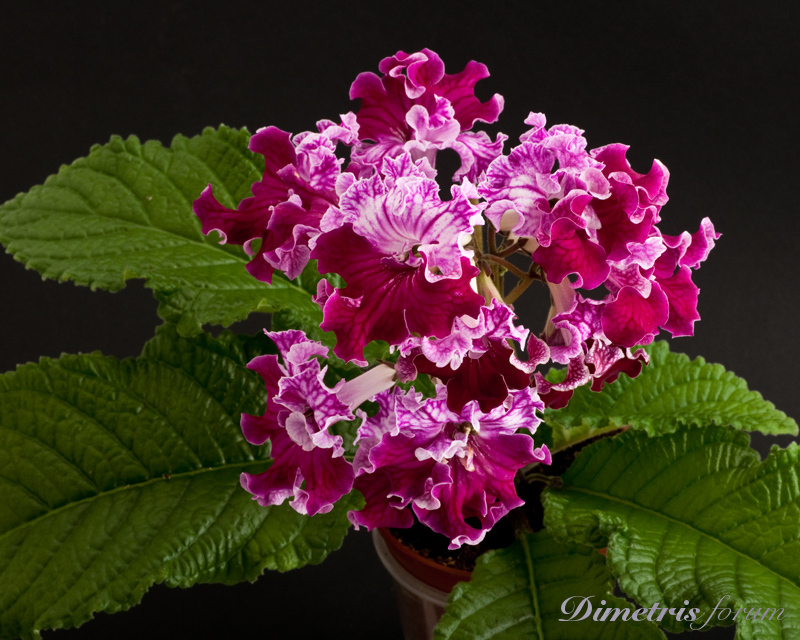 Flowers are 6.5-7.5 cm in diameter.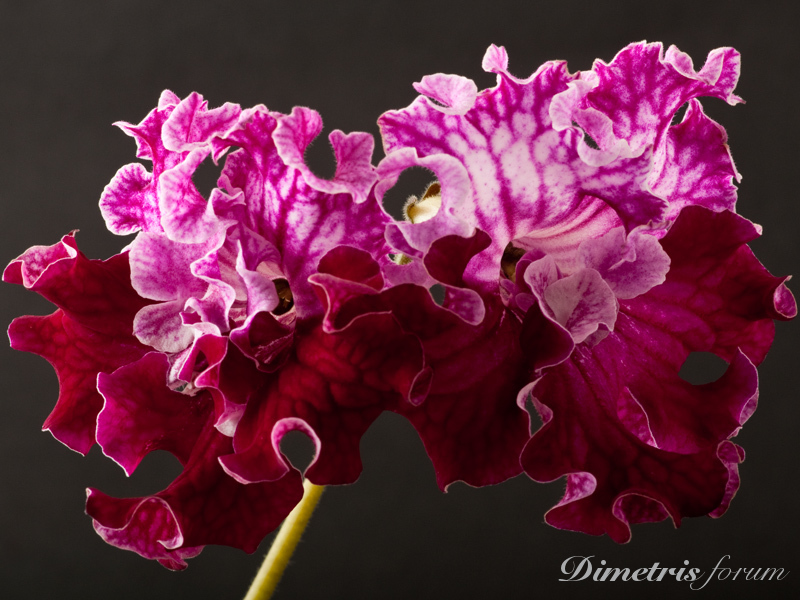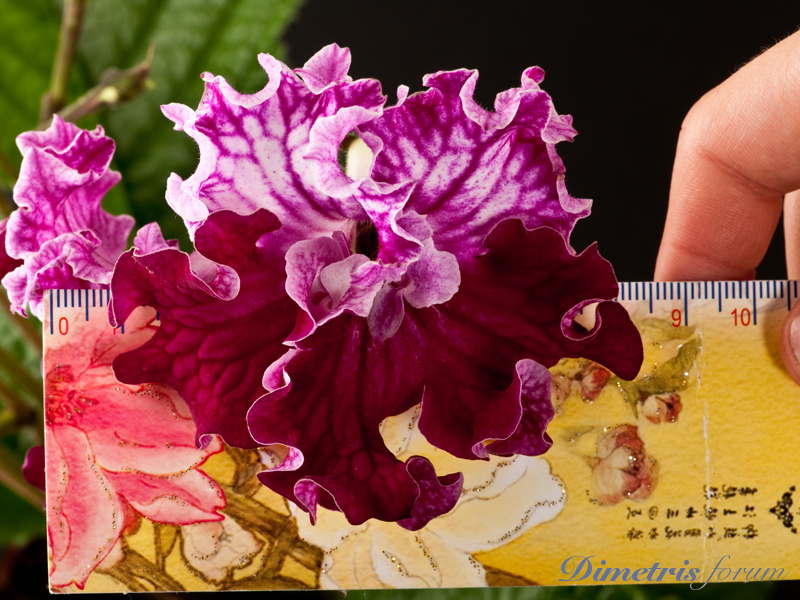 Since this hybrid is Silivan, it does not have the pester. Since it has an extra petals, it does not have the stamens either. It means that it could not be further hybridized by traditional methods.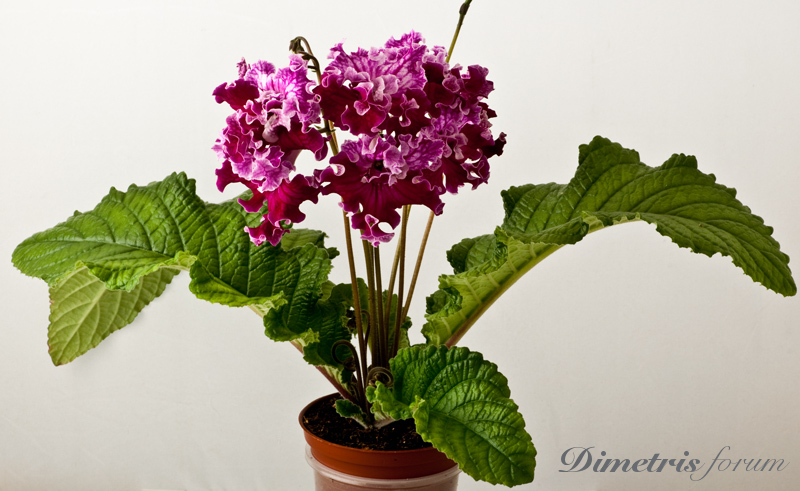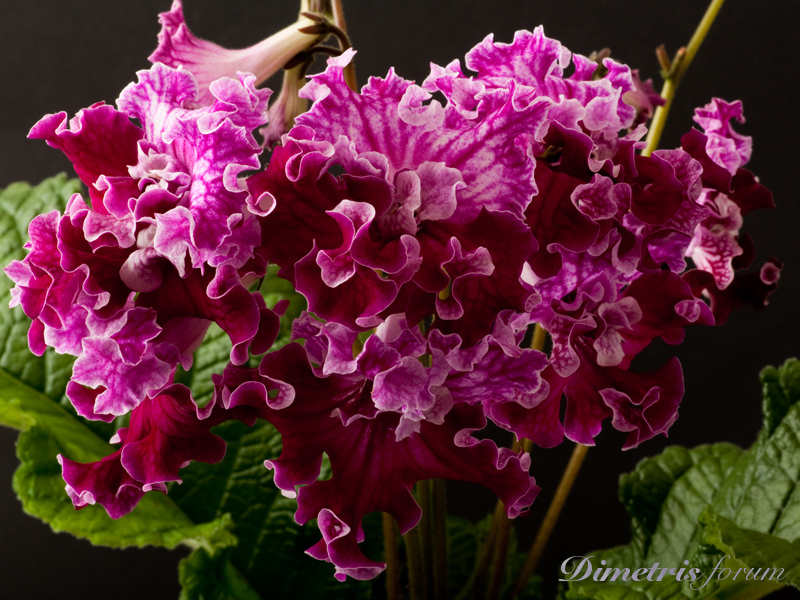 Oops, a little problem. During vegetative propagation from leaves it gives about 50% of reverse mutants. It means that only half of the plants will have a right phenotype. Just a little headache for everybody who will grow this plant from leave. This phenomena usually observed only during propagation of fantasy hybrids.