This is a translation from the original Dimetris Russian language forum. Dimetris' founders and forum administrators - Pavel and Elen Enikeev, Ukraine.
NOTE: These entries are in chronological order beginning with the original seedling description.
Pavel: "This is one of the largest streps in the shape of a rose. It has a self-forming rosette, strong peduncles, and very large hyper-double flowers."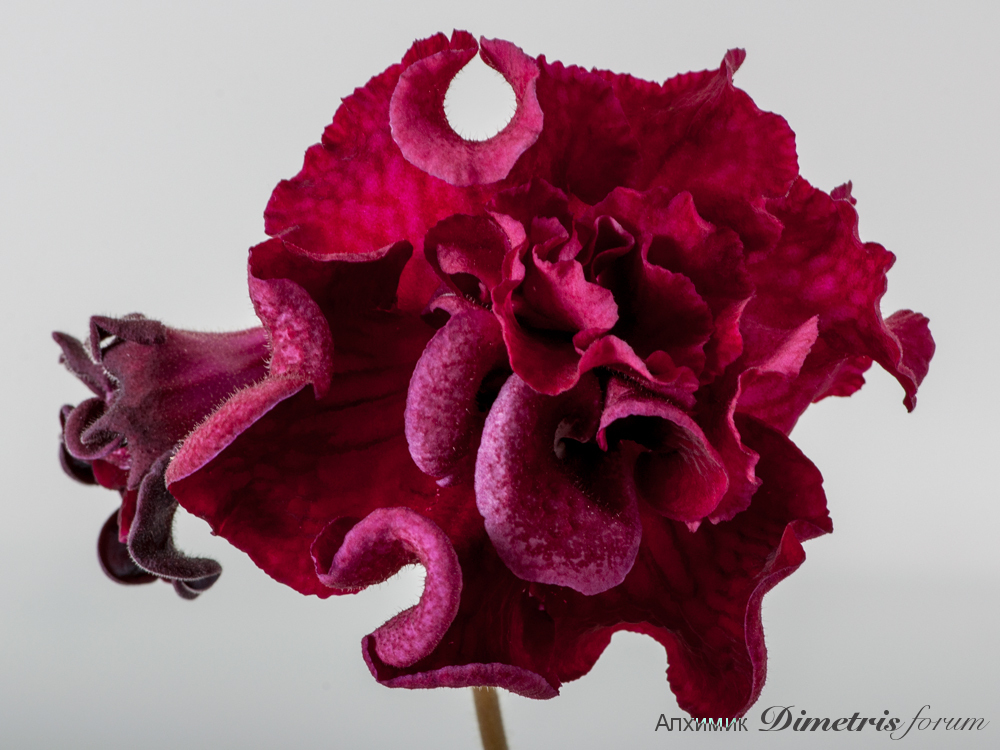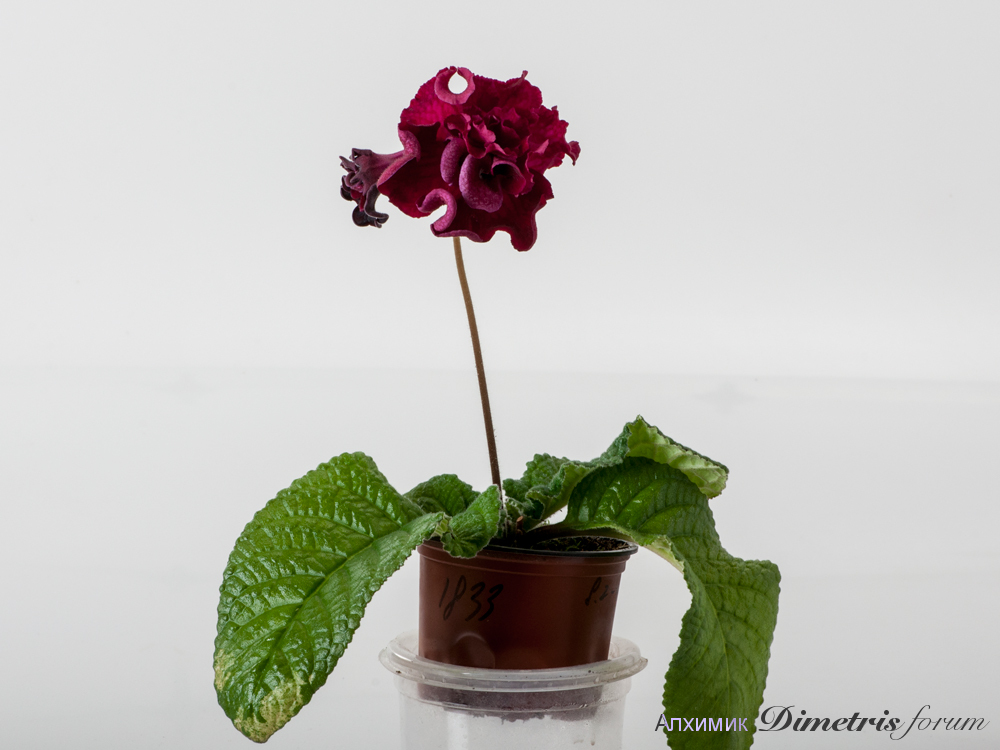 Together with DS-1727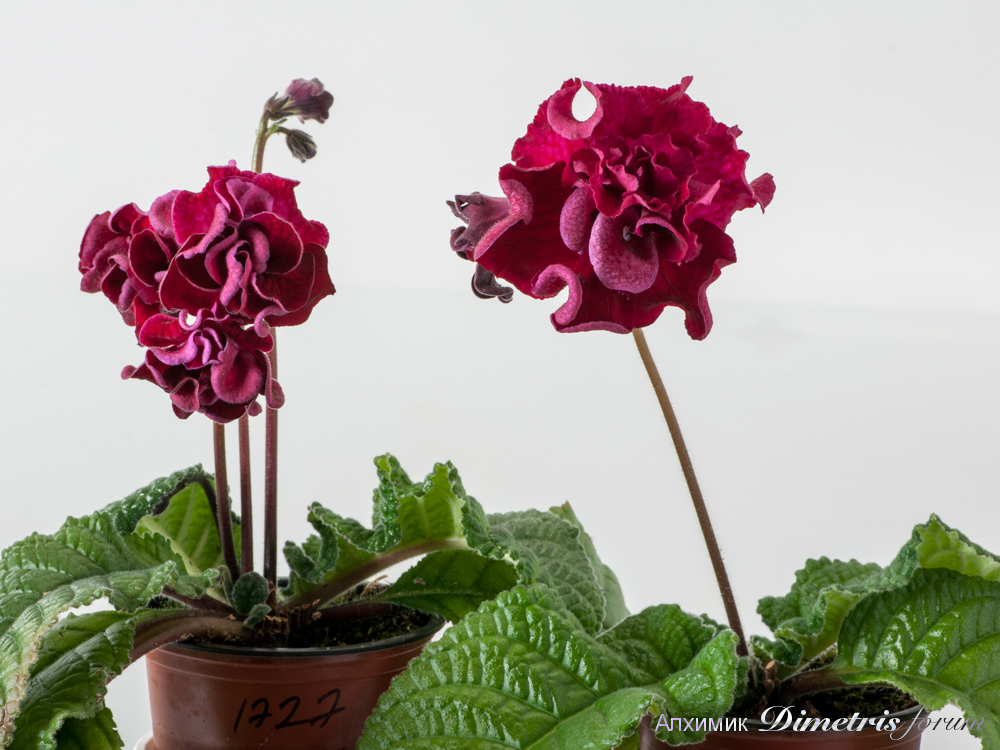 Elen: "Bright, almost unreal, hyper-double."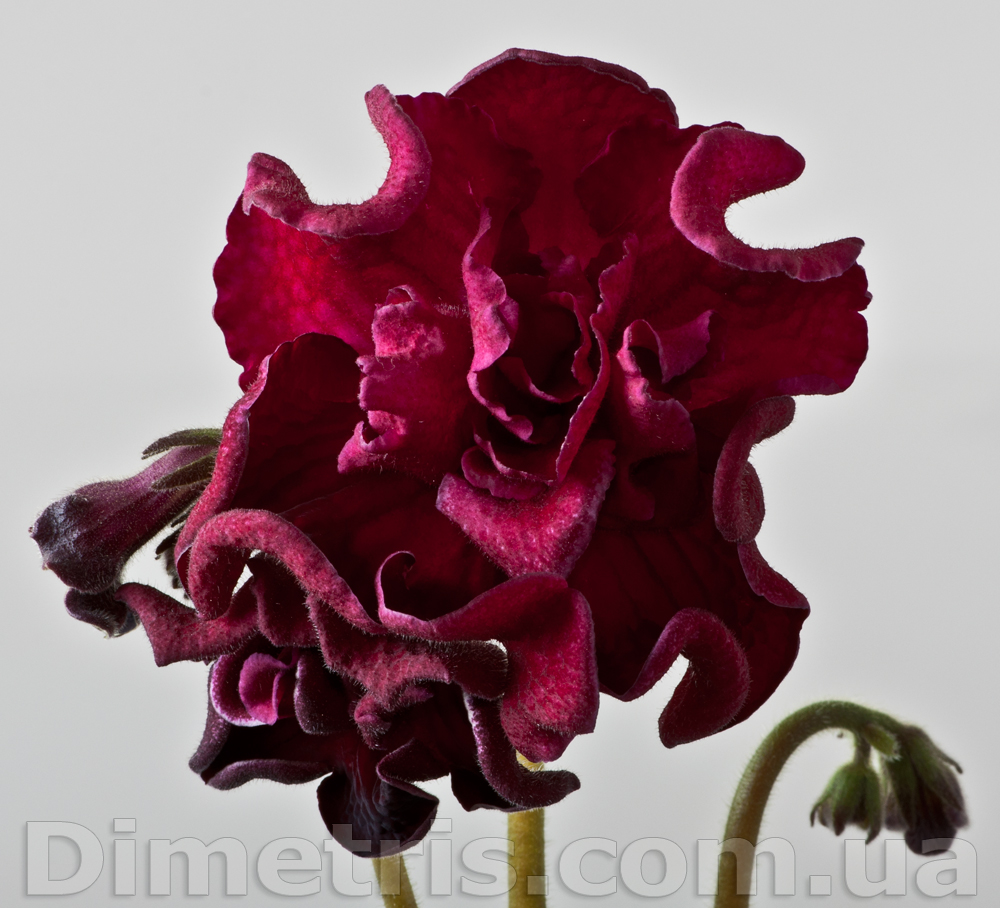 With other rose-like streps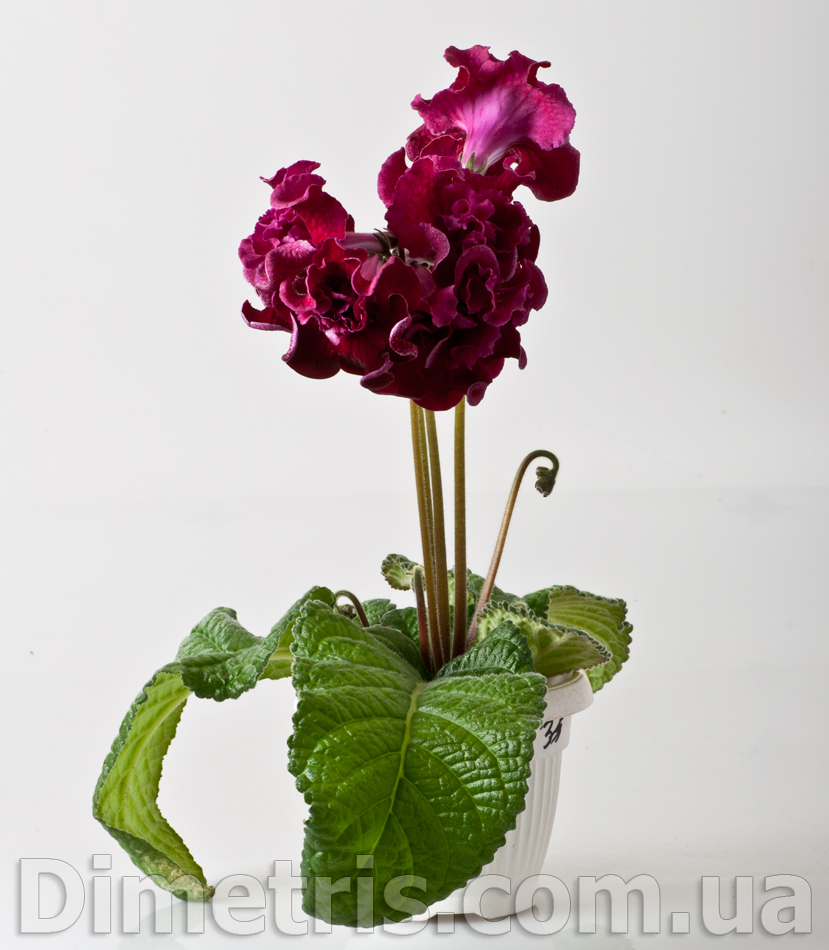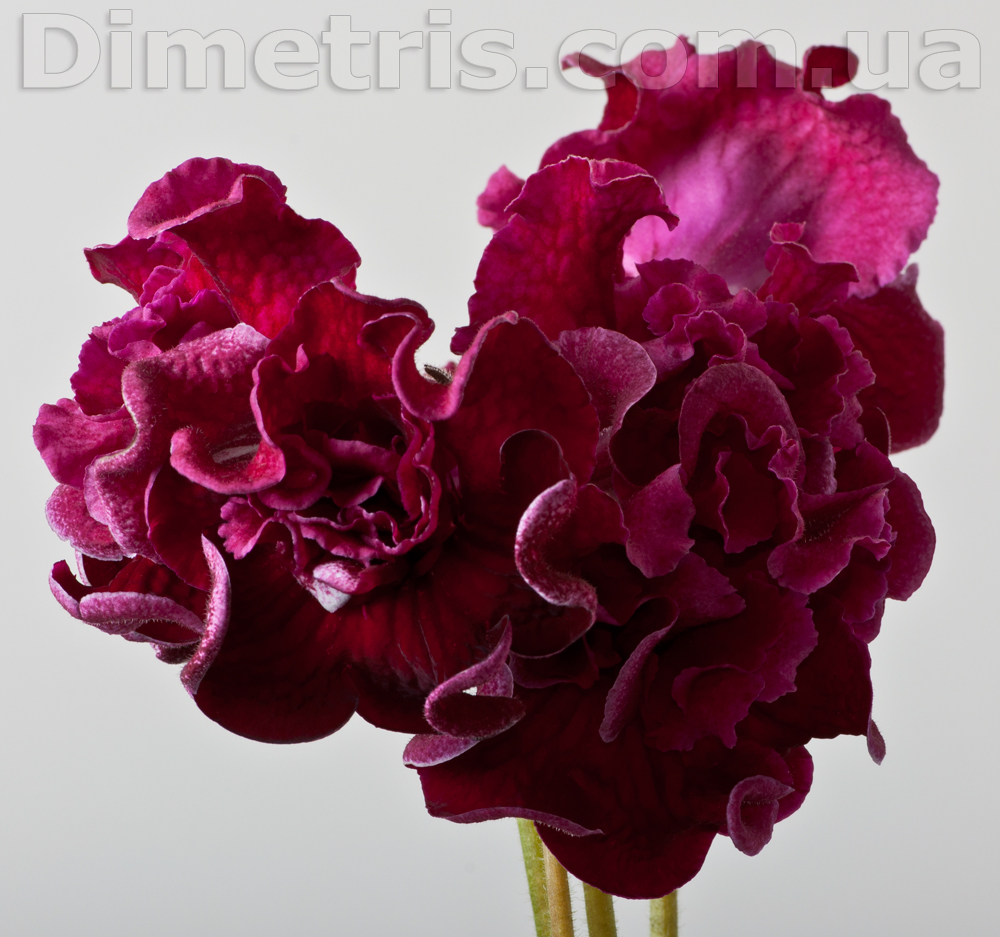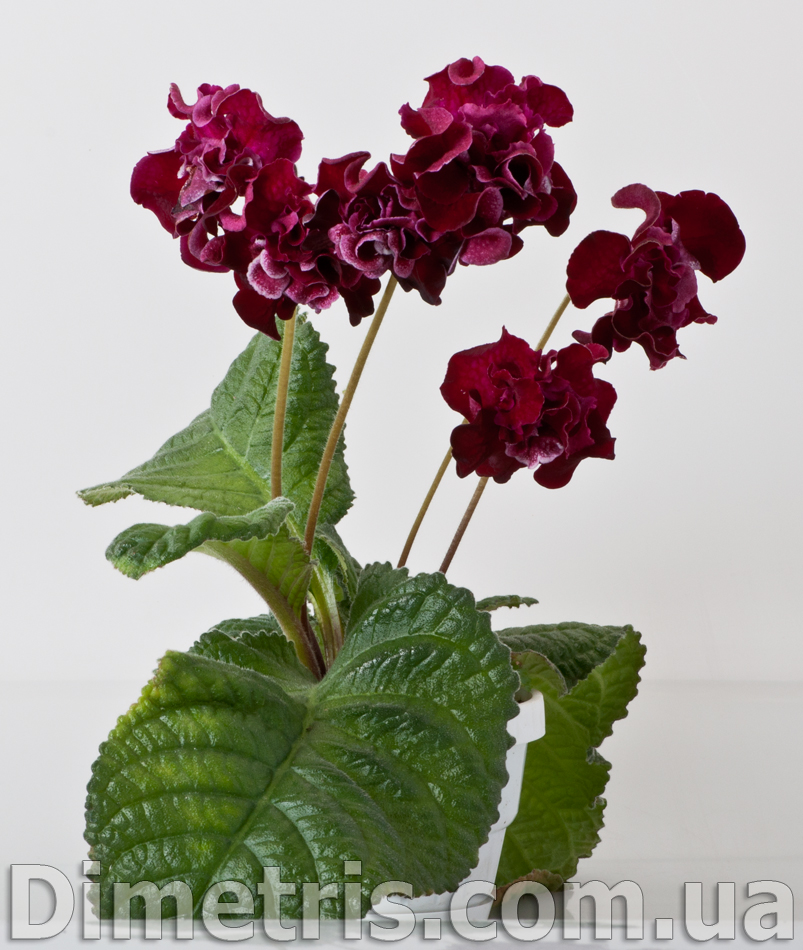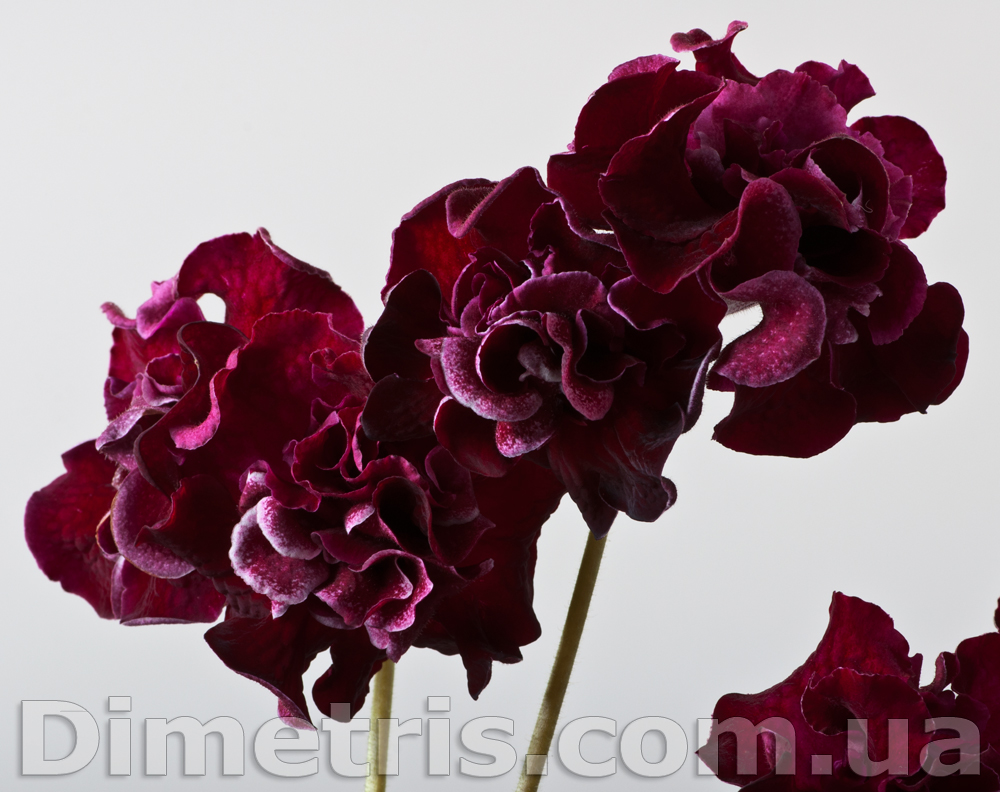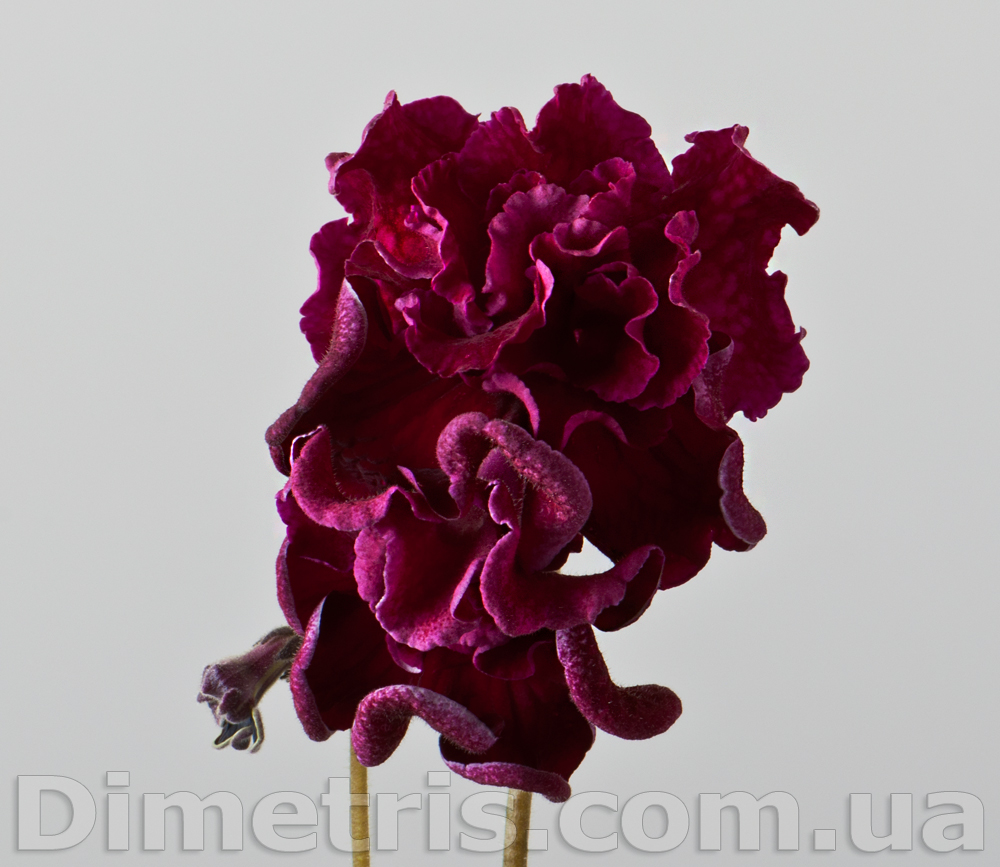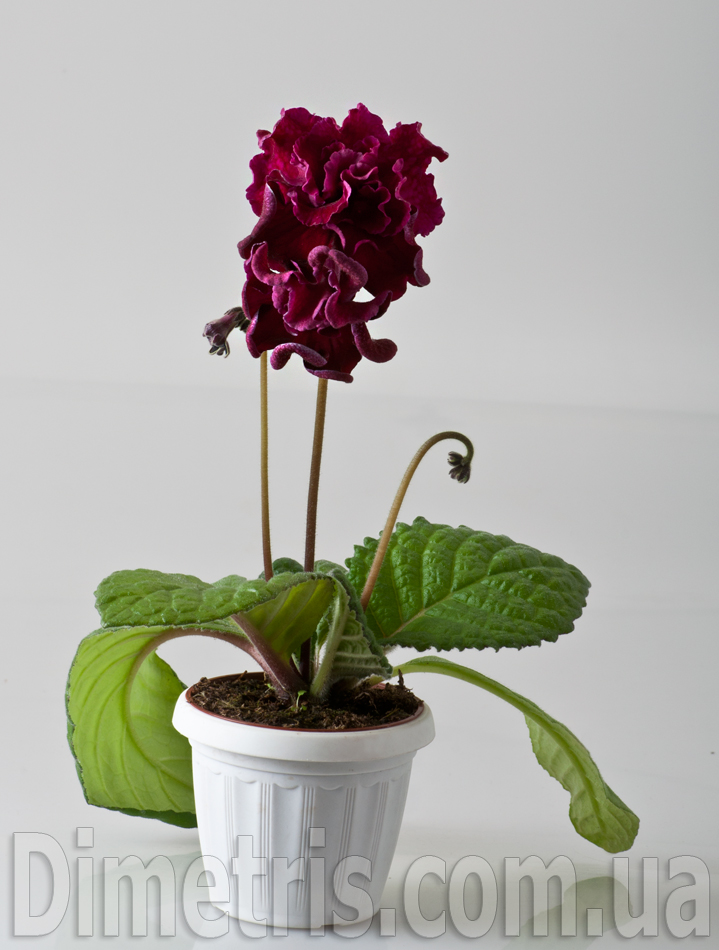 Pavel: "Young plants may bloom with semi-double flowers. This one did exactly that. I transplanted it to another pot and in the next bloom cycle it was hyper-double."