This is a translation from the original Dimetris Russian language forum. Dimetris' founders and forum administrators - Pavel and Elen Enikeev, Ukraine.
NOTE: These entries are in chronological order beginning with the original seedling description.
Pavel: "This seedling has hyper-frills with netting and spotting."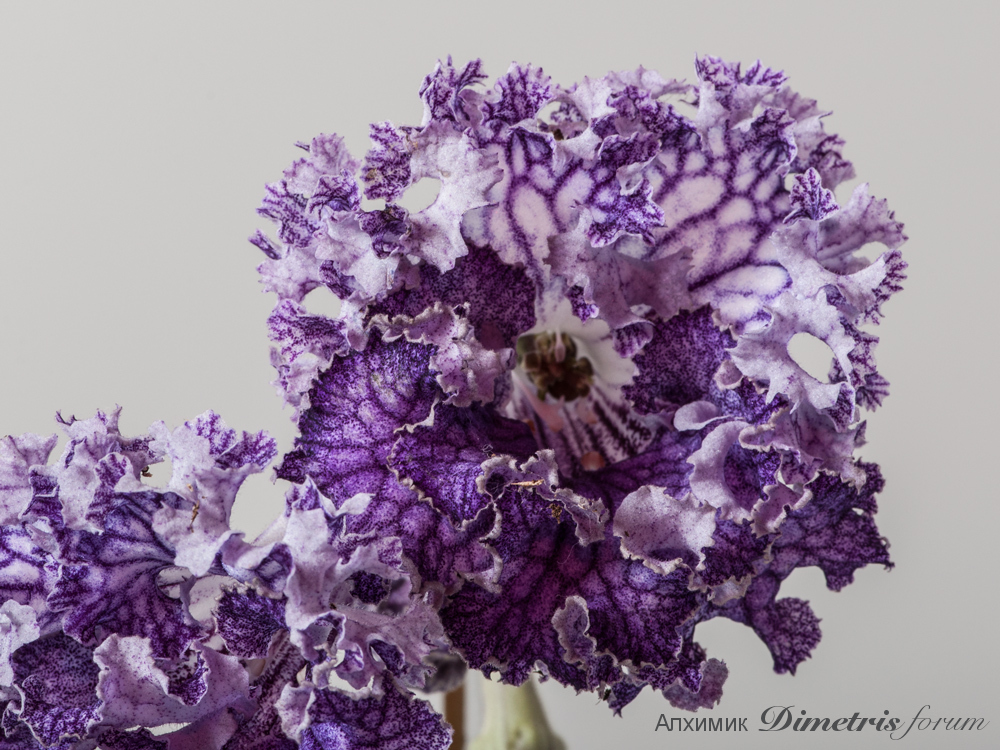 Forum: "Pavel, How about the rosette?"
Pavel:" So far the rosette is neat and self-forming."
Next photos. Upper two blooms are young and the lower ones are mature flowers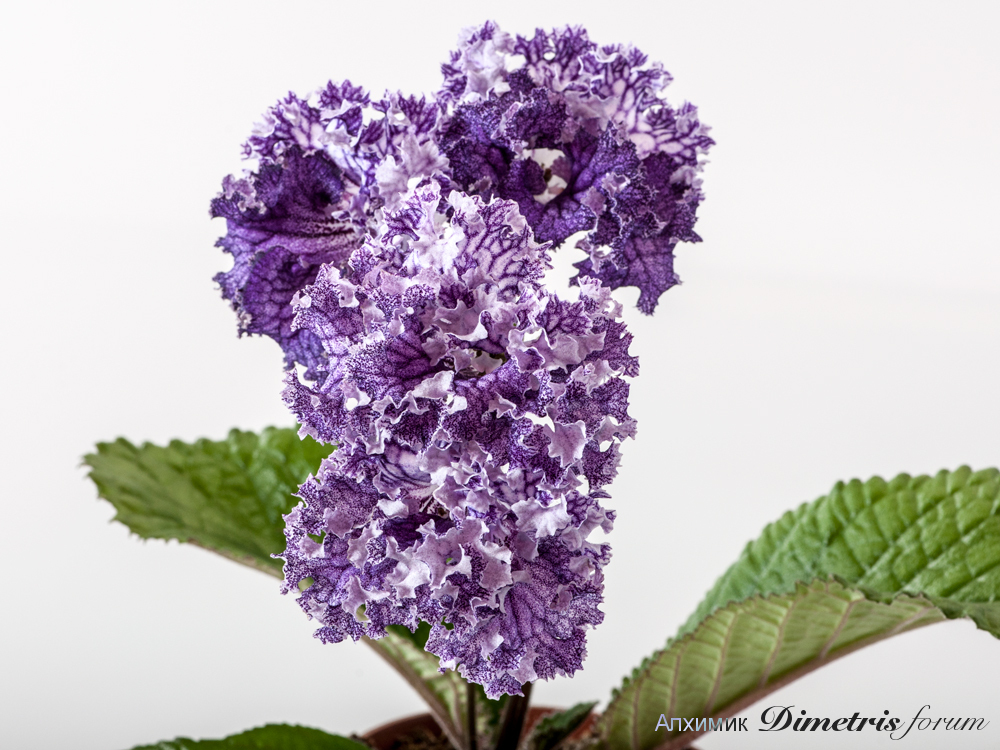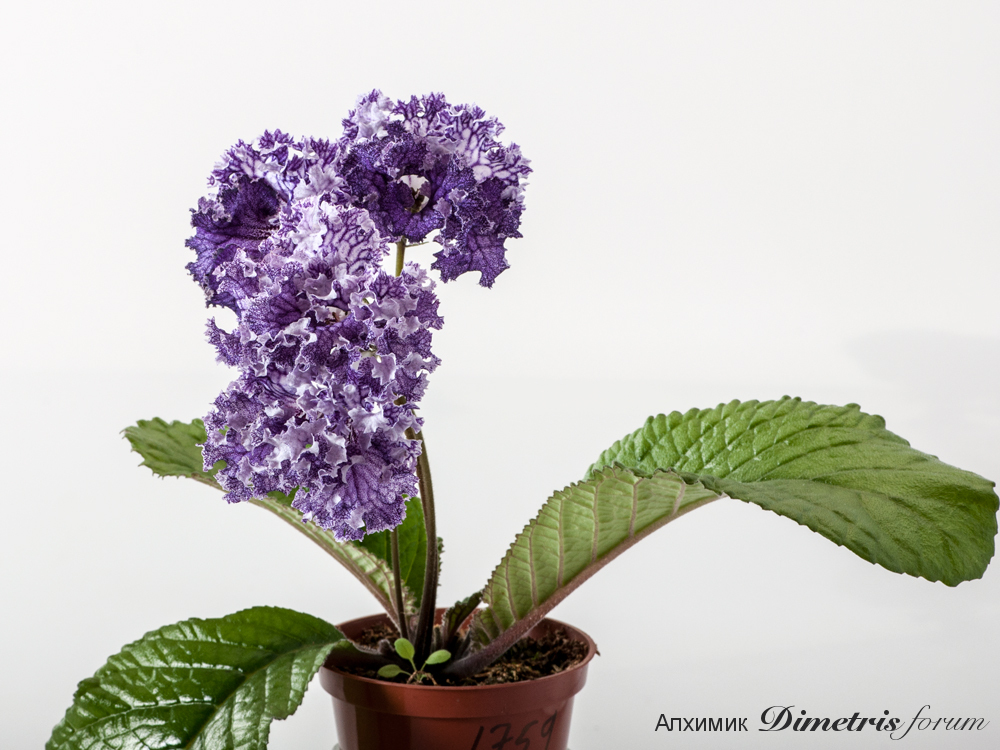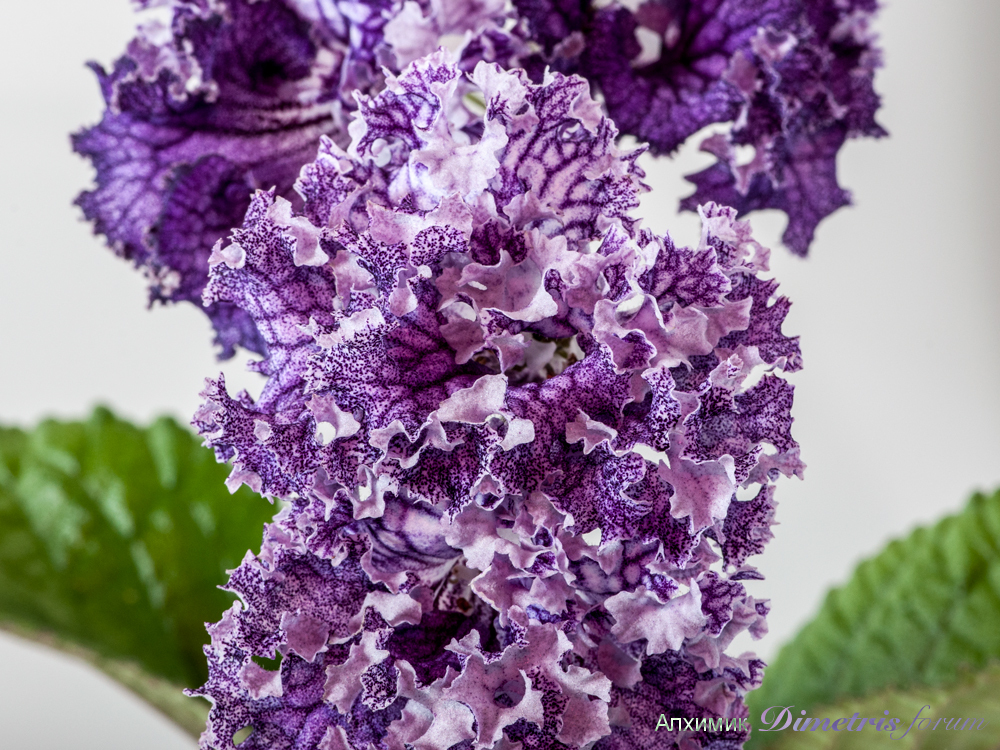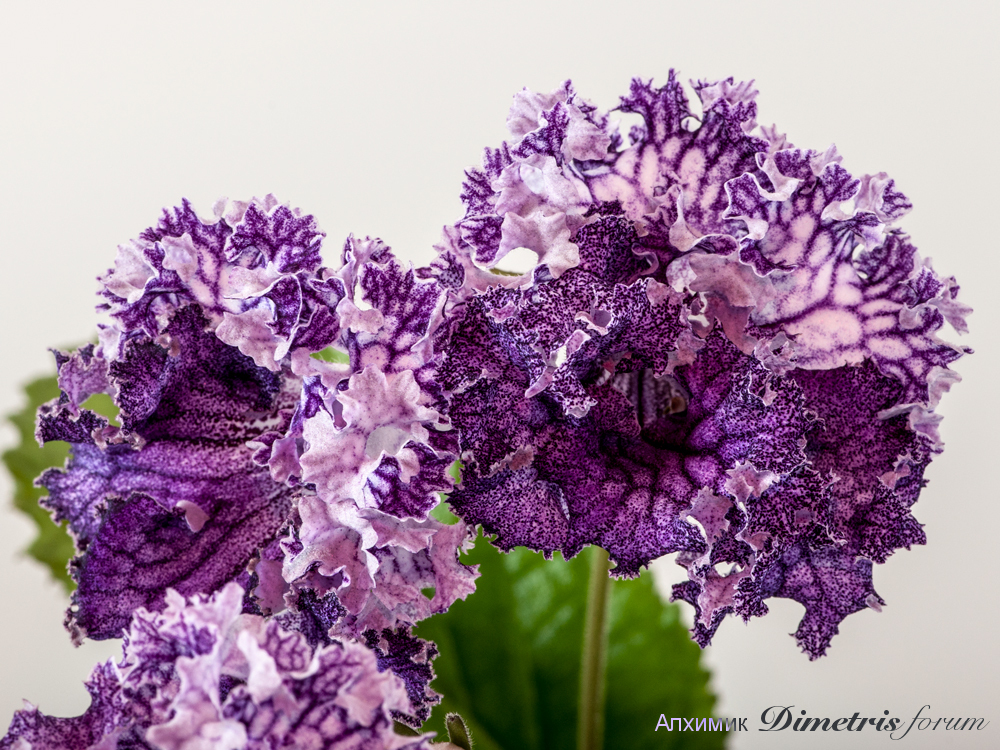 Elen: "These flowers are hypnotic! I keep looking at the photograph and cannot take my eyes away. I made a lot of pictures but could not decide which was the best one because they are all so good!"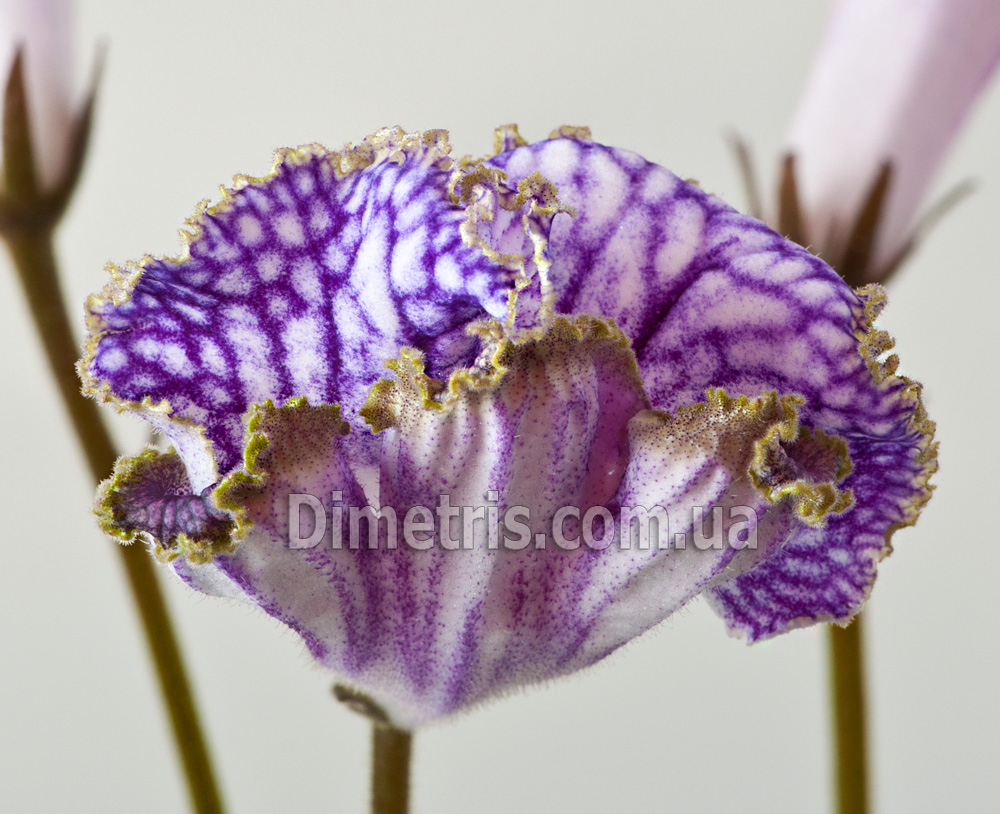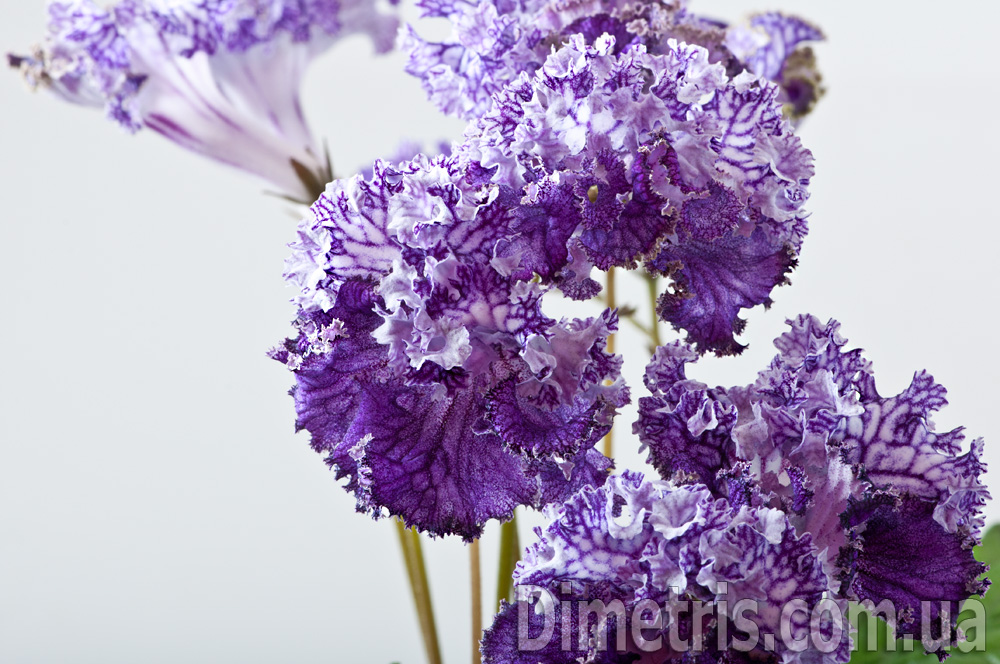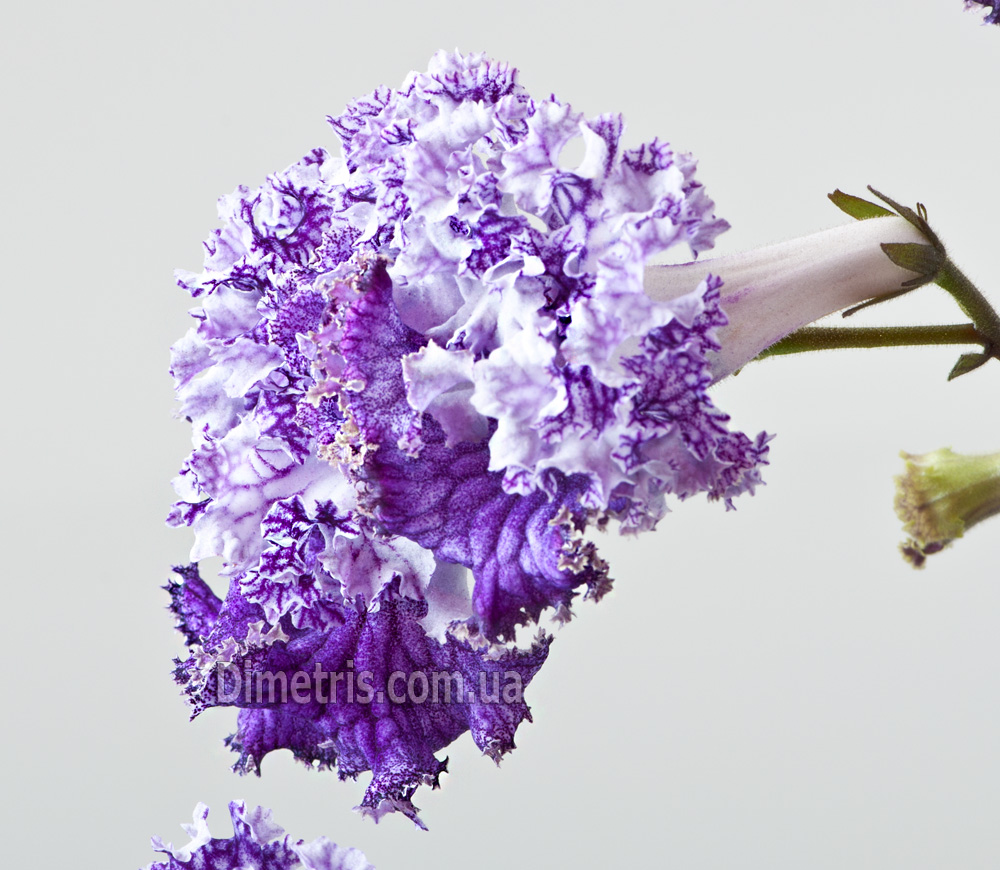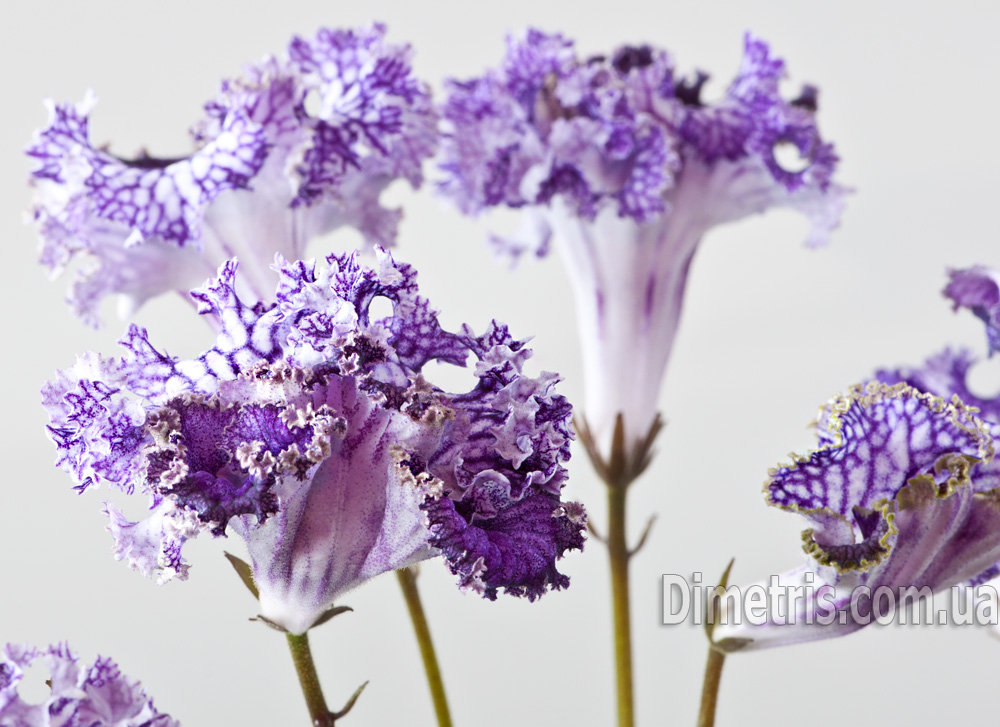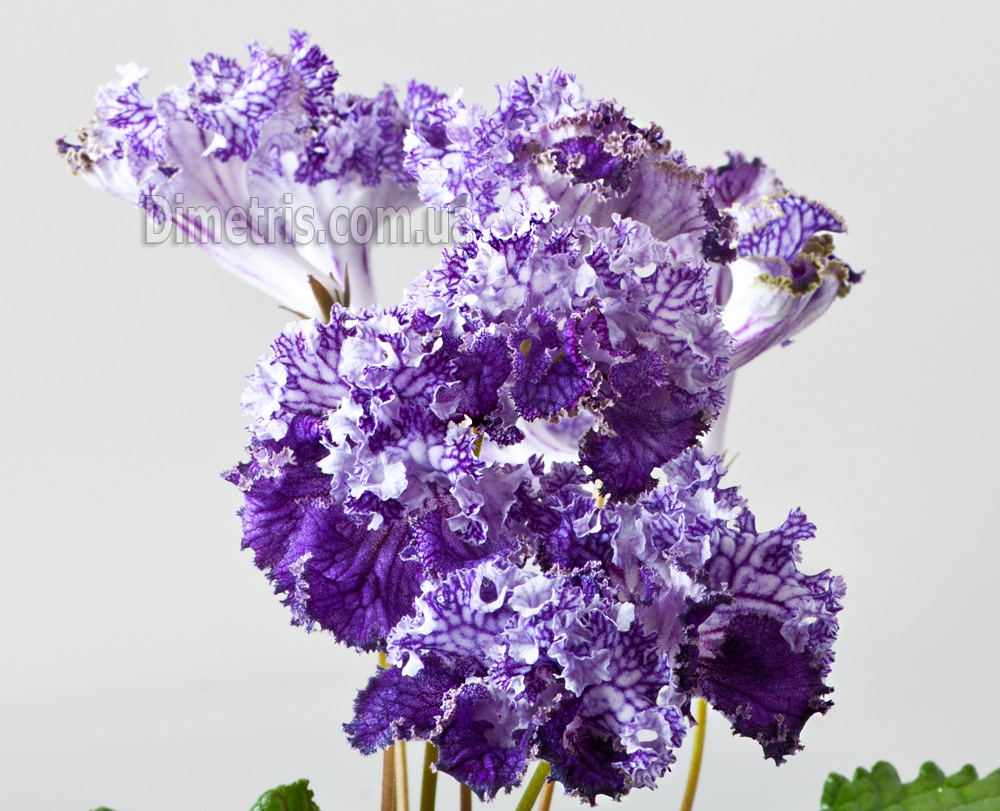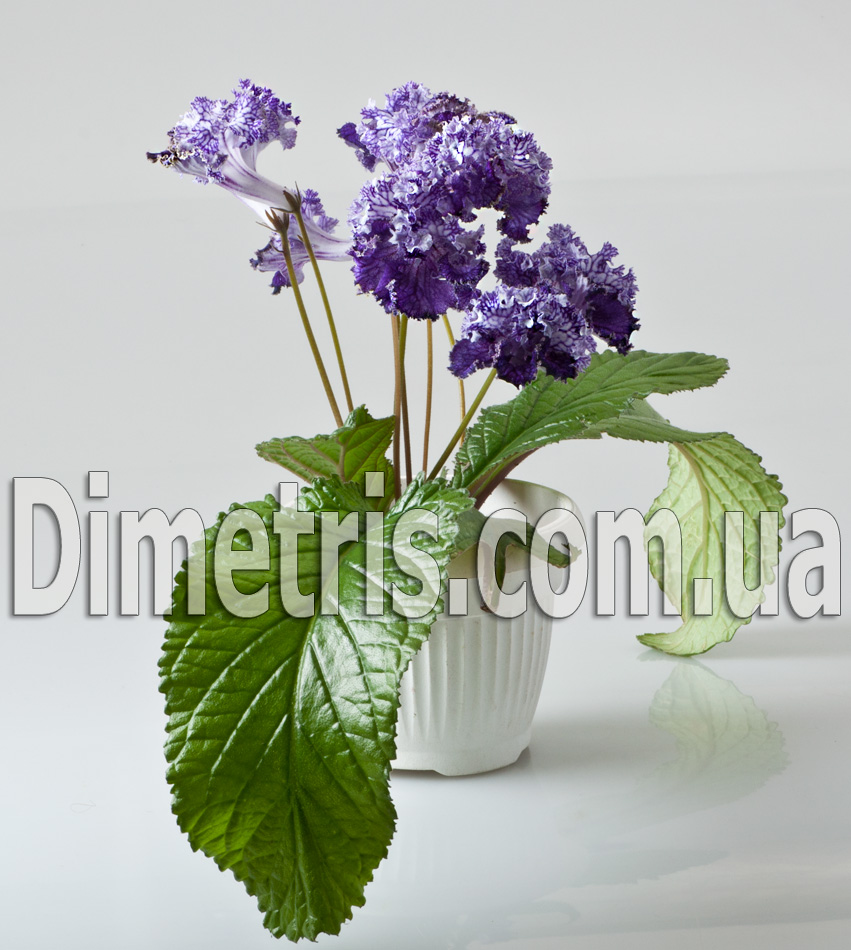 Together with DS-1877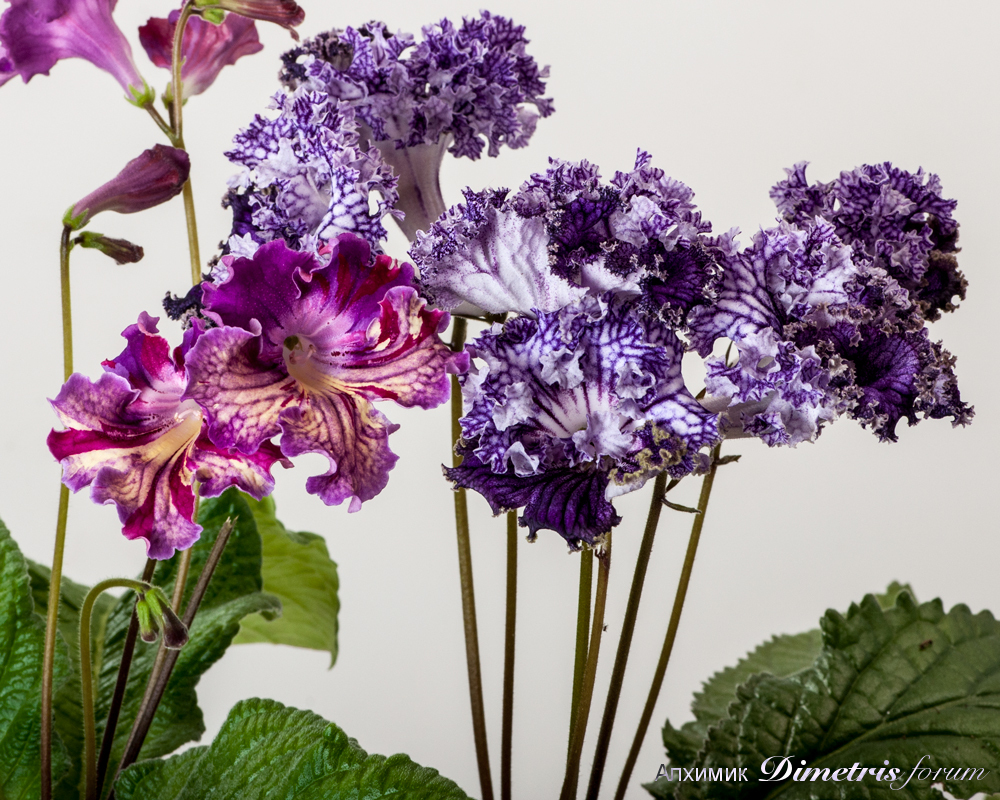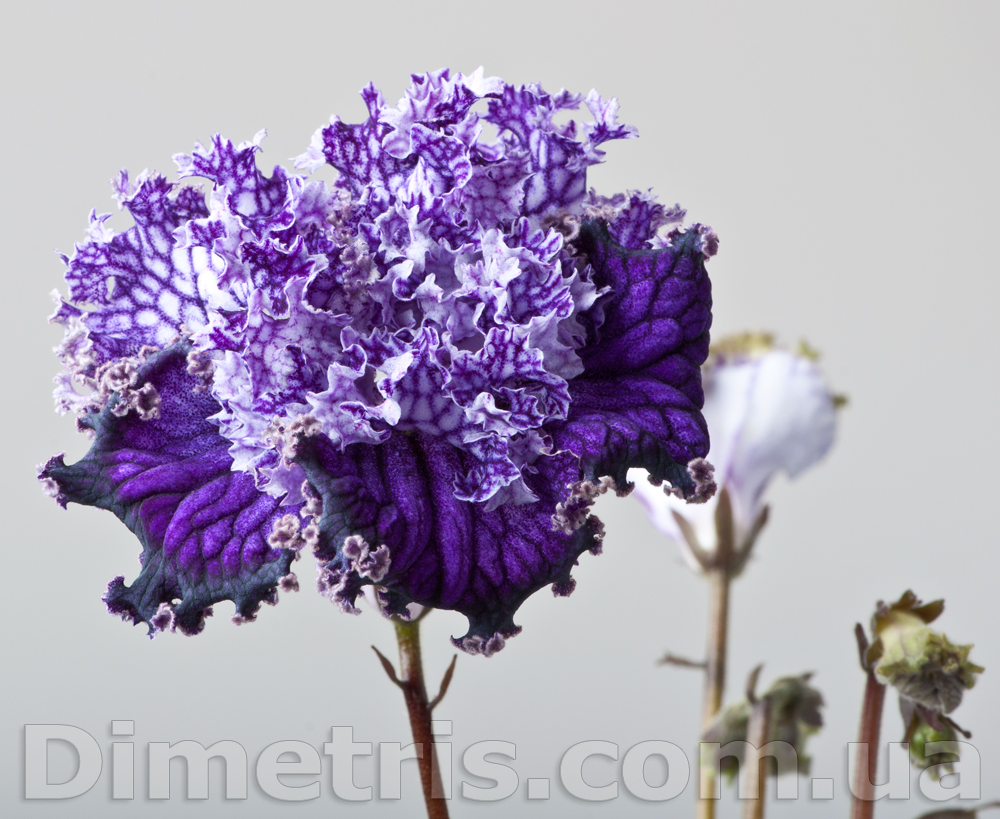 "How do you like my super-exotic pom-poms?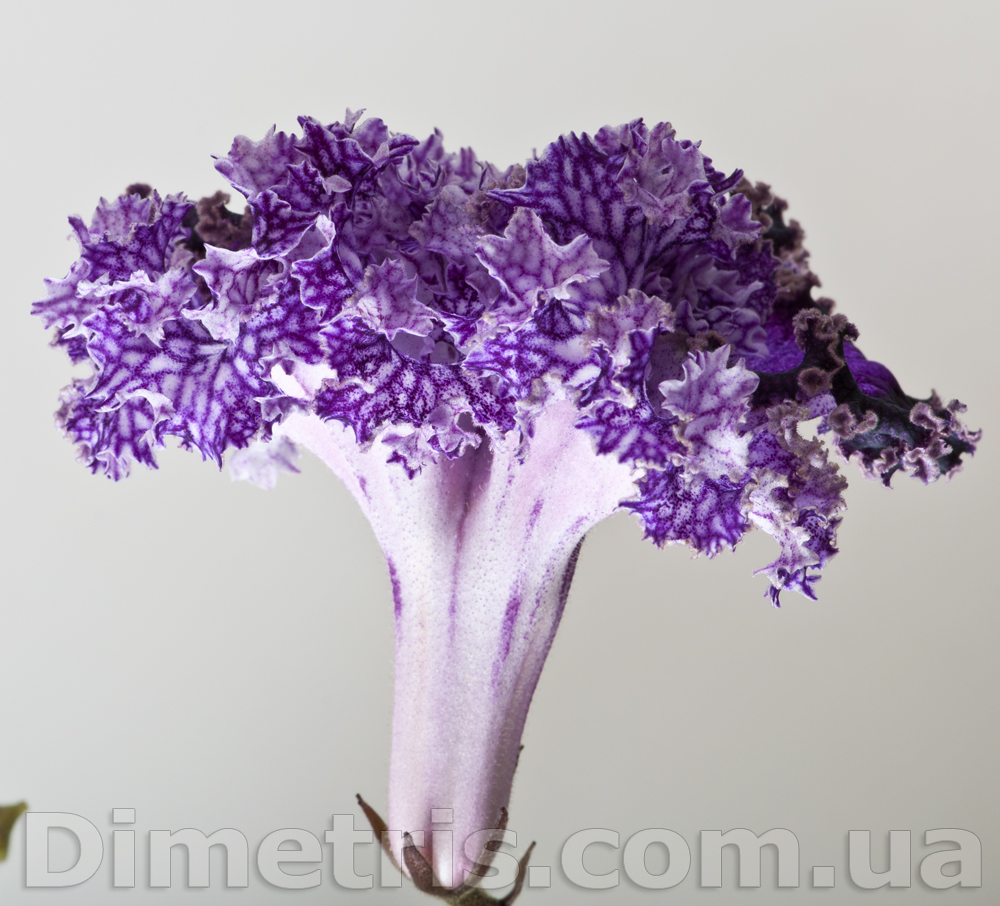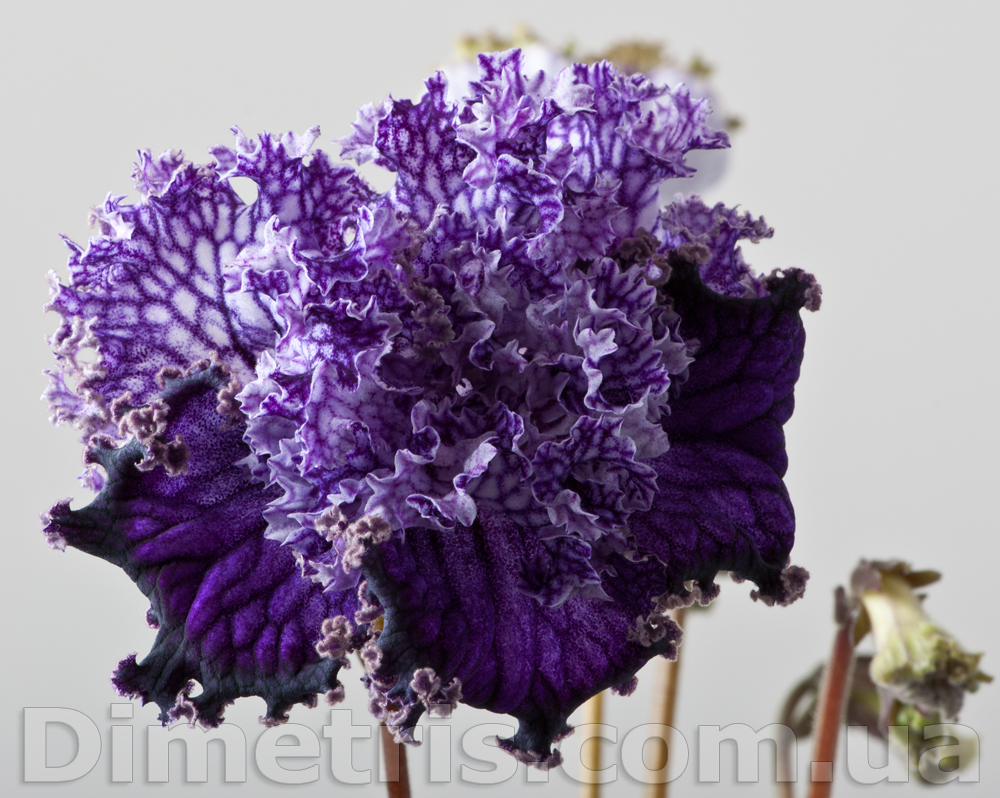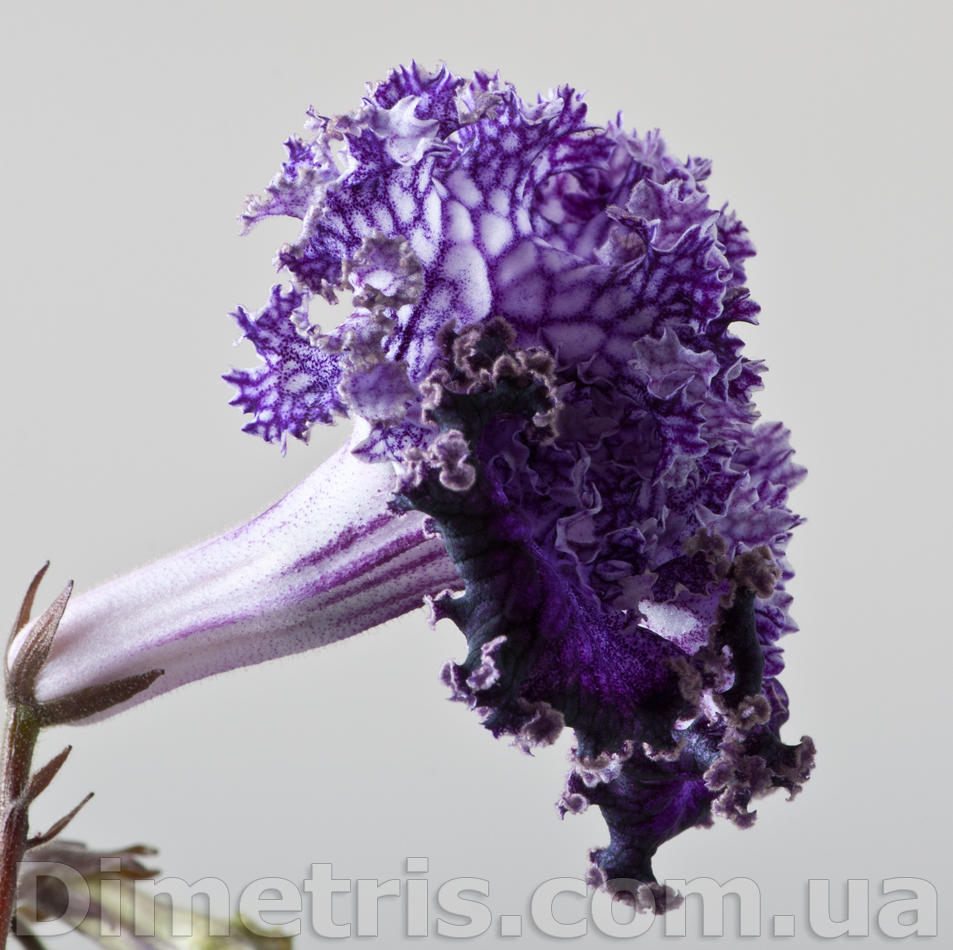 Video:
https://youtu.be/_dzg2zrxsxg?t=5m7s