---
This is a translation from the original Dimetris Russian language forum. Dimetris' founders and forum administrators - Pavel and Elen Enikeev, Ukraine.

NOTE: These entries are in chronological order beginning with the original seedling description.

Pavel:"Dark violet hyper-double."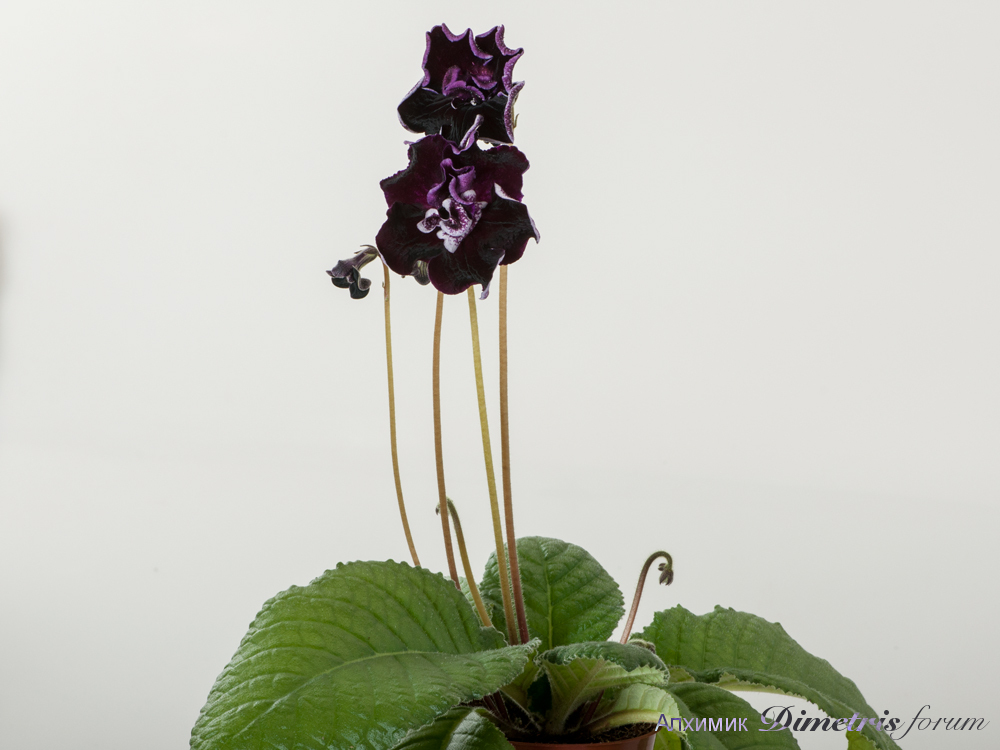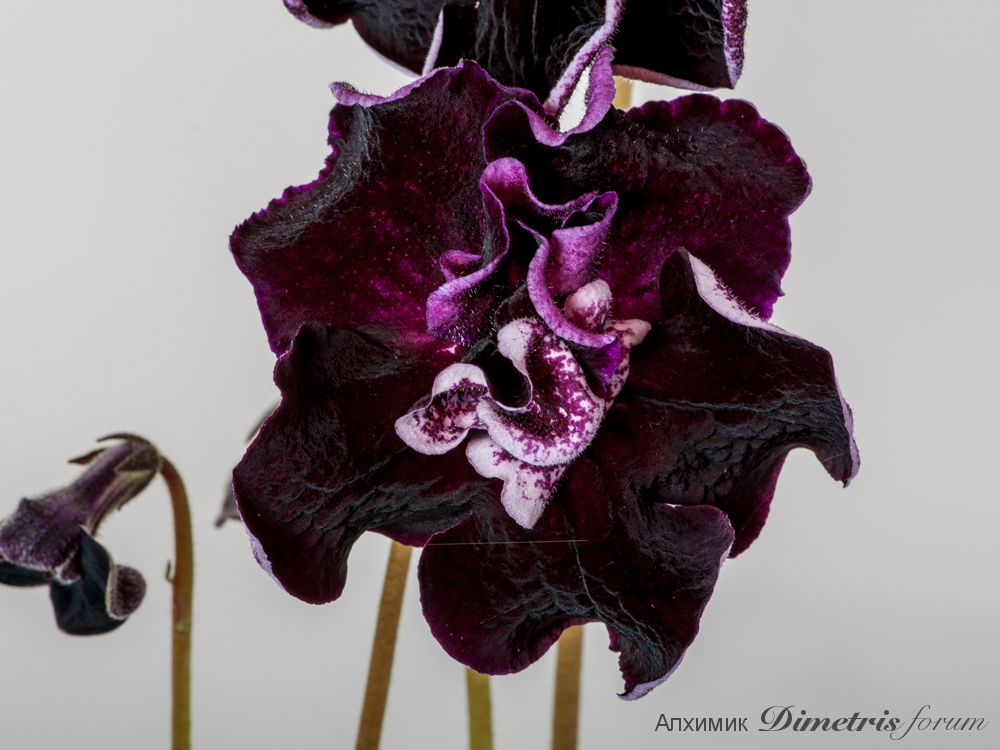 With maturation the doubleness increases.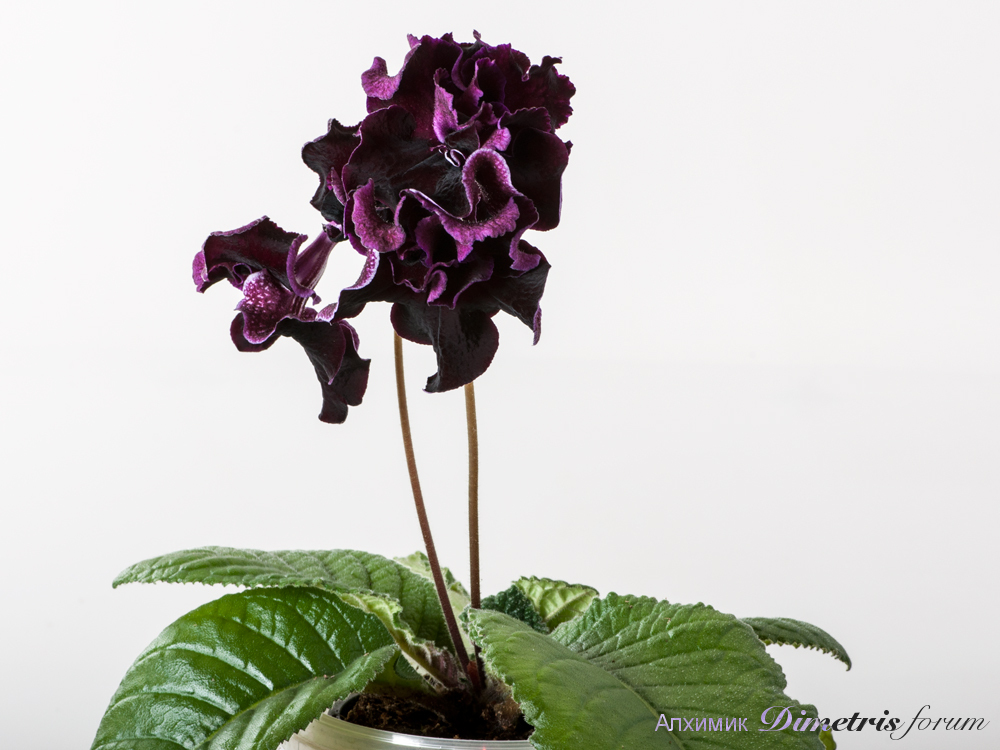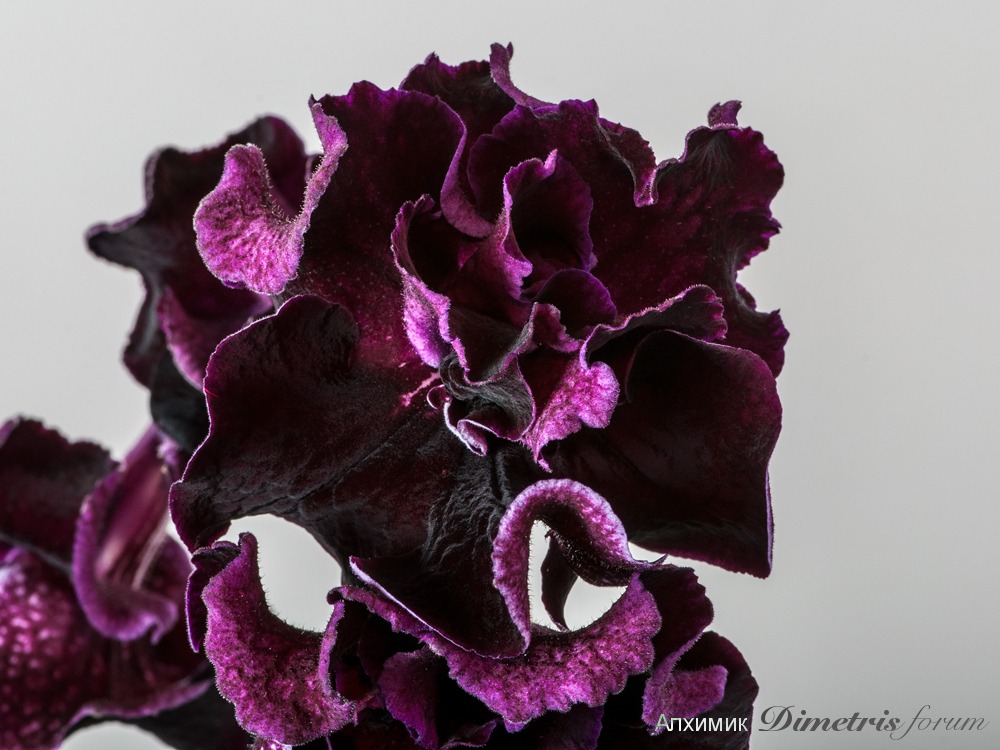 Together with DS-1794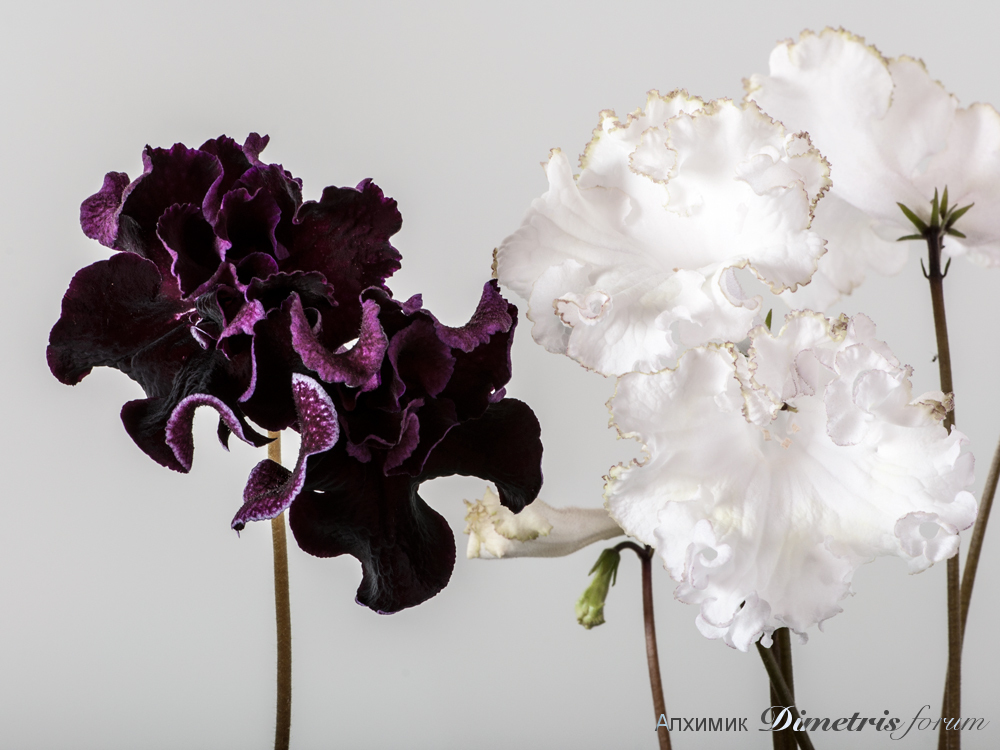 Pavel:"I underestimated this amazing Strep. With maturation the violet becomes so completely intense that it appears to be almost black and the petals become thicker. You can see very often 6-petal blooms. For me, the flowers are not very big, only three-plus inches. This hybrid evokes an emotional response!"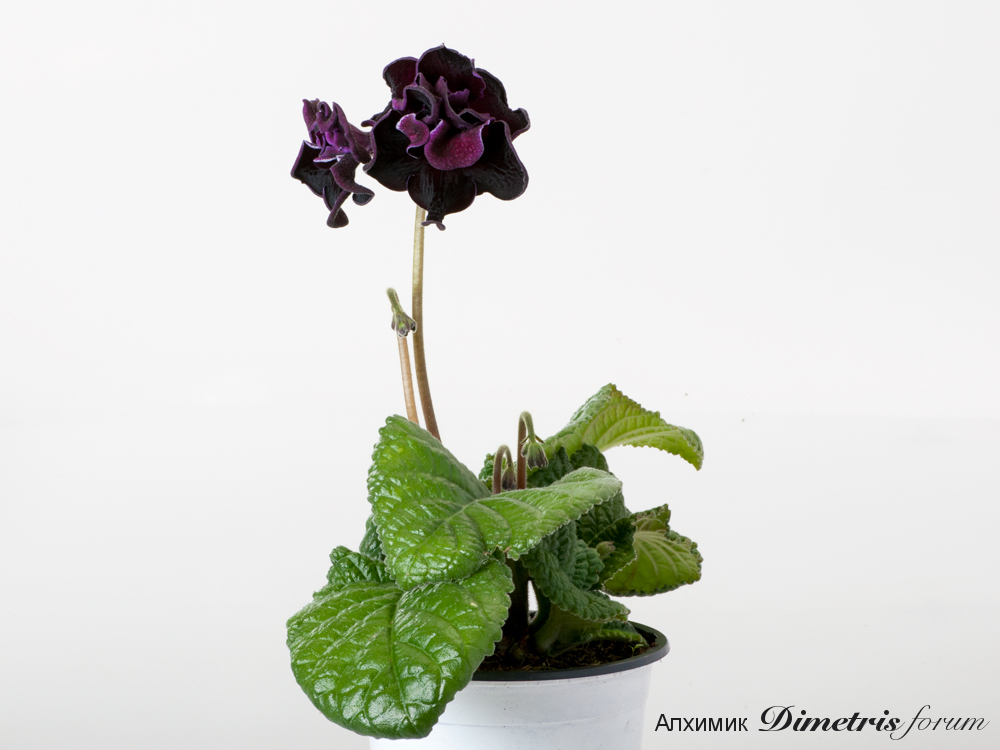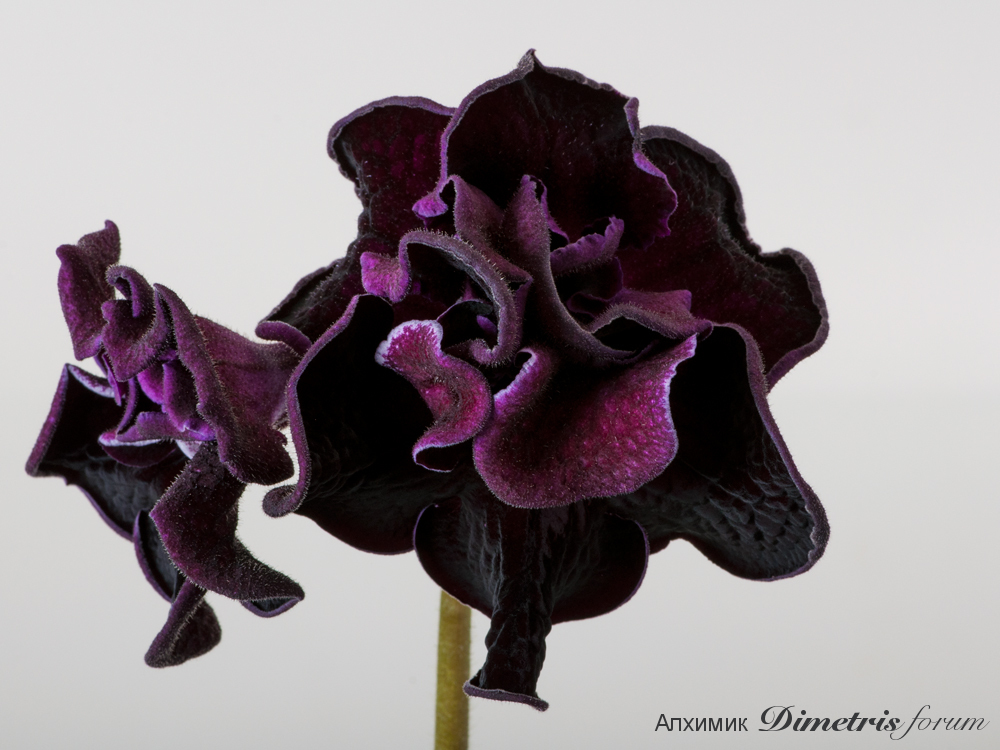 Together with DS-Alpha (on the left)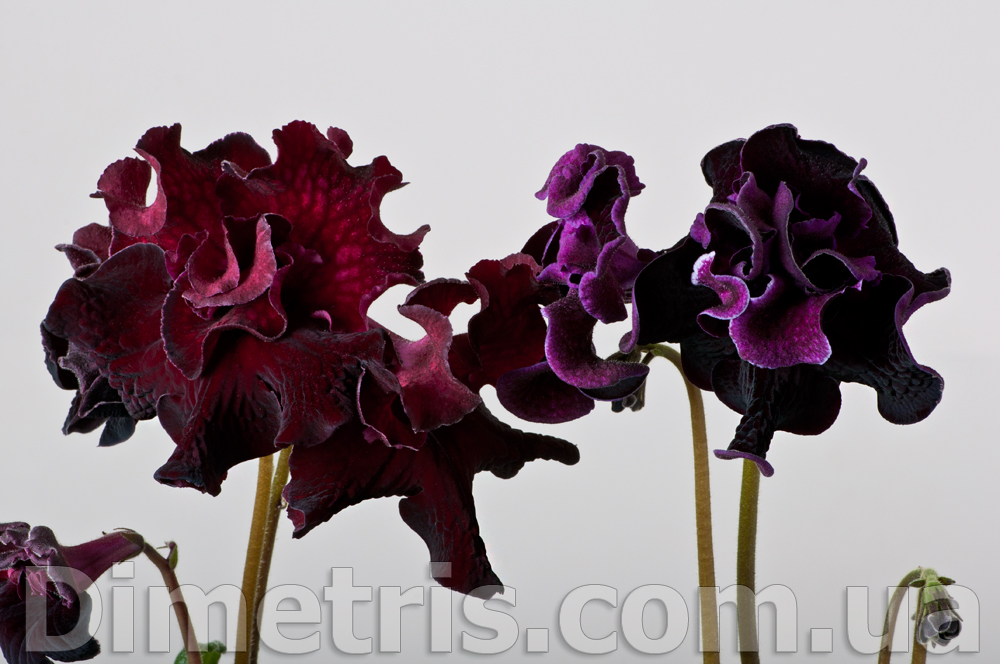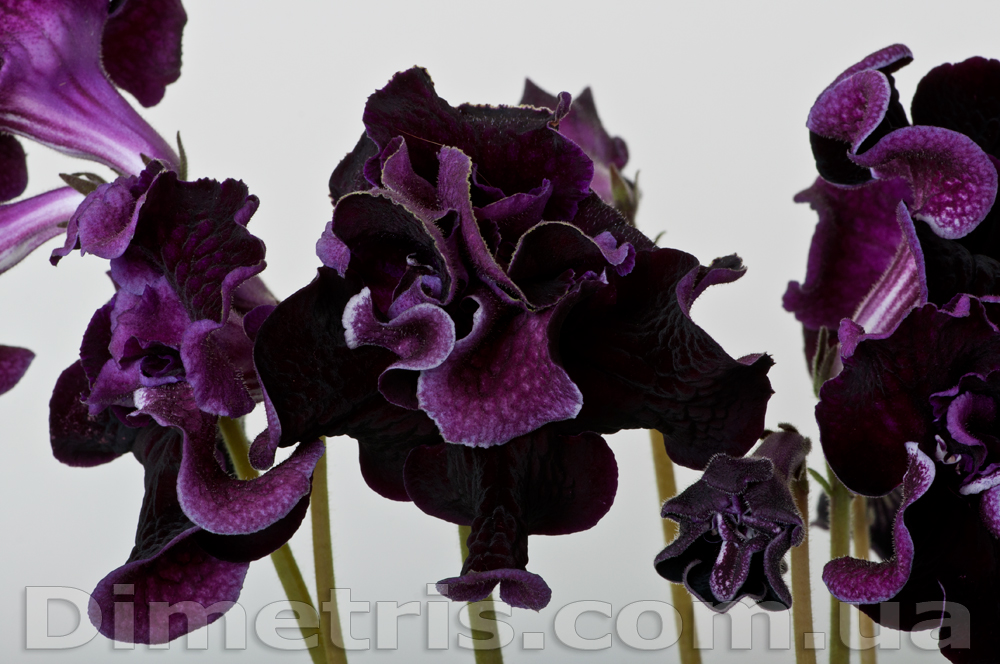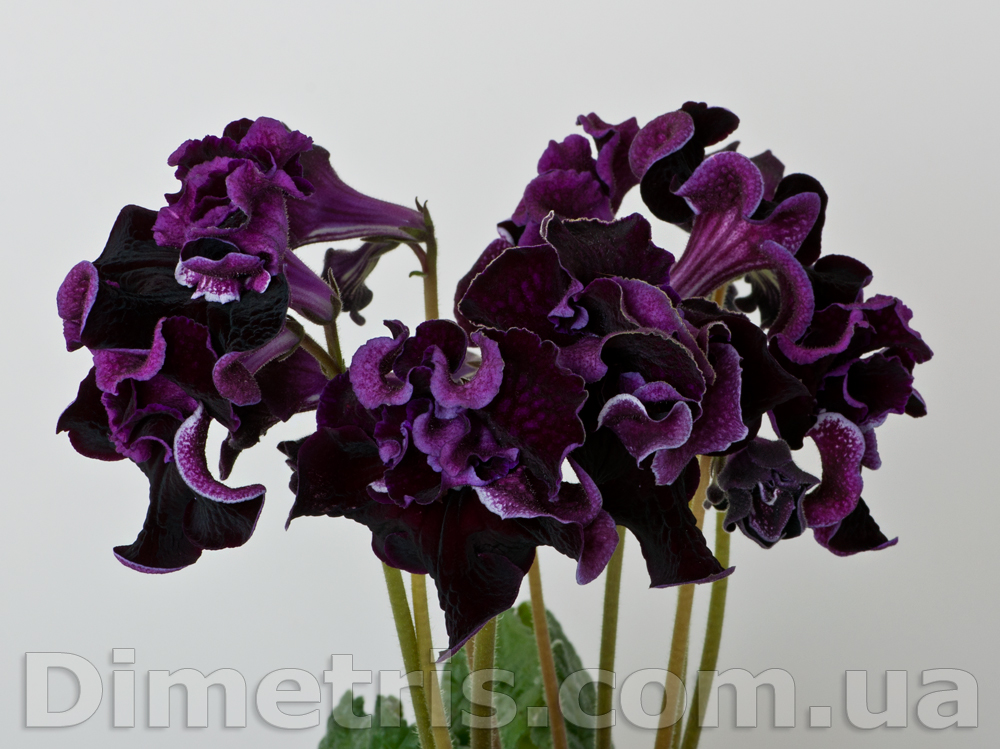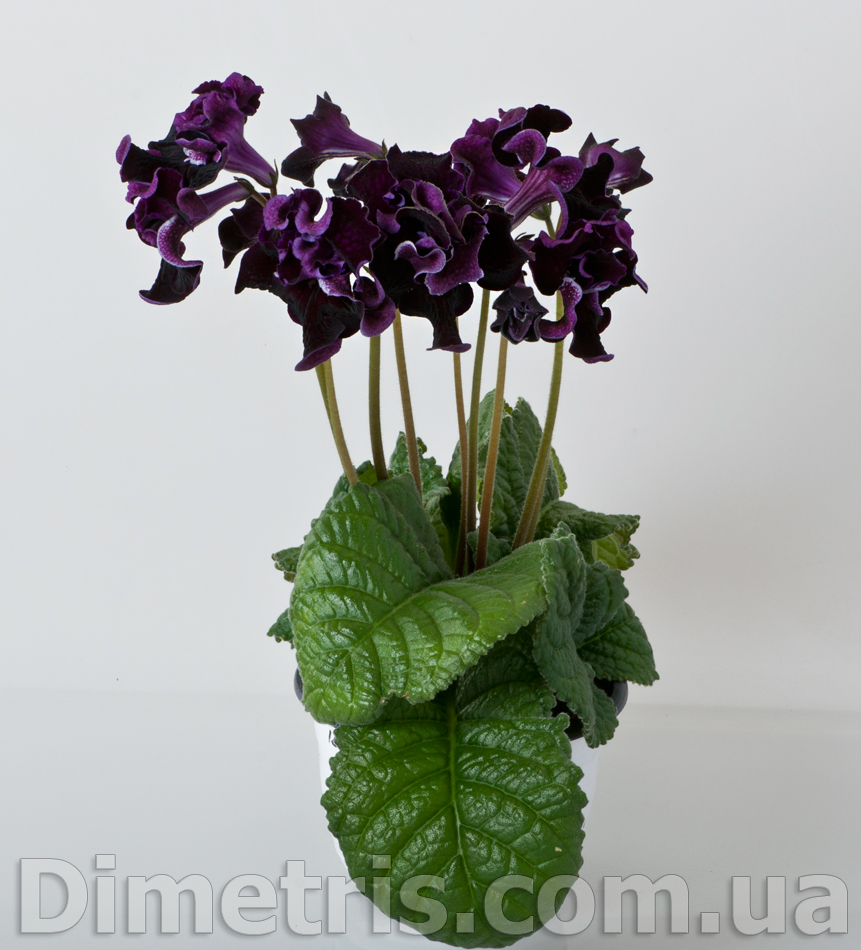 Pavel:"We are calling this "Hat of Flowers." The rosette is very compact, the largest leaf is about 7" (18 cm). Peduncles are long but very strong and stable and in this case I think only add to the aesthetic value."

video https://youtu.be/2P1loAlXyQk?t=9m1s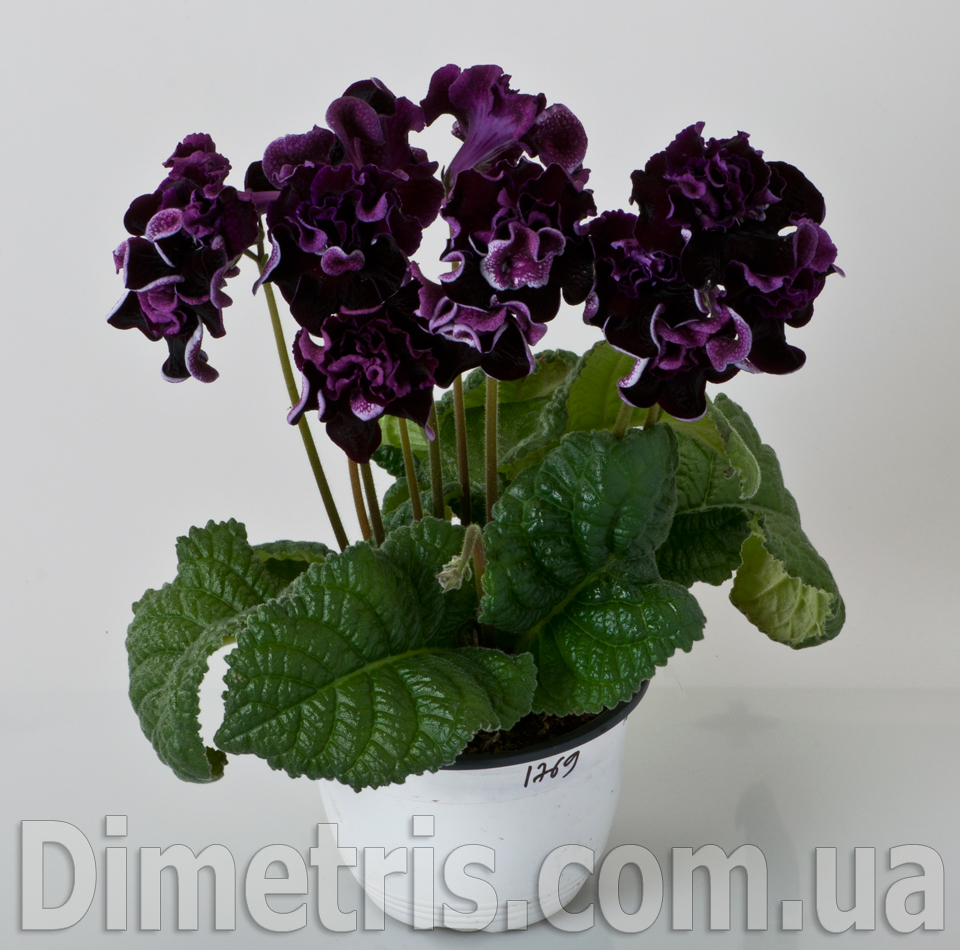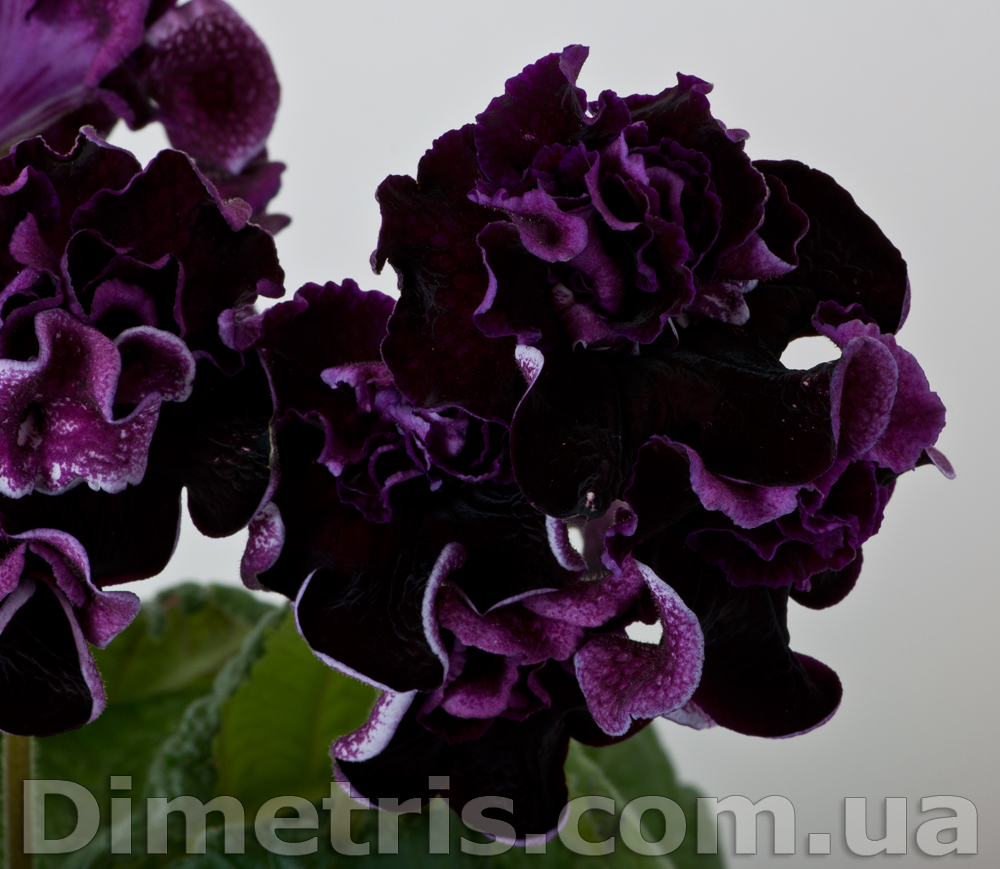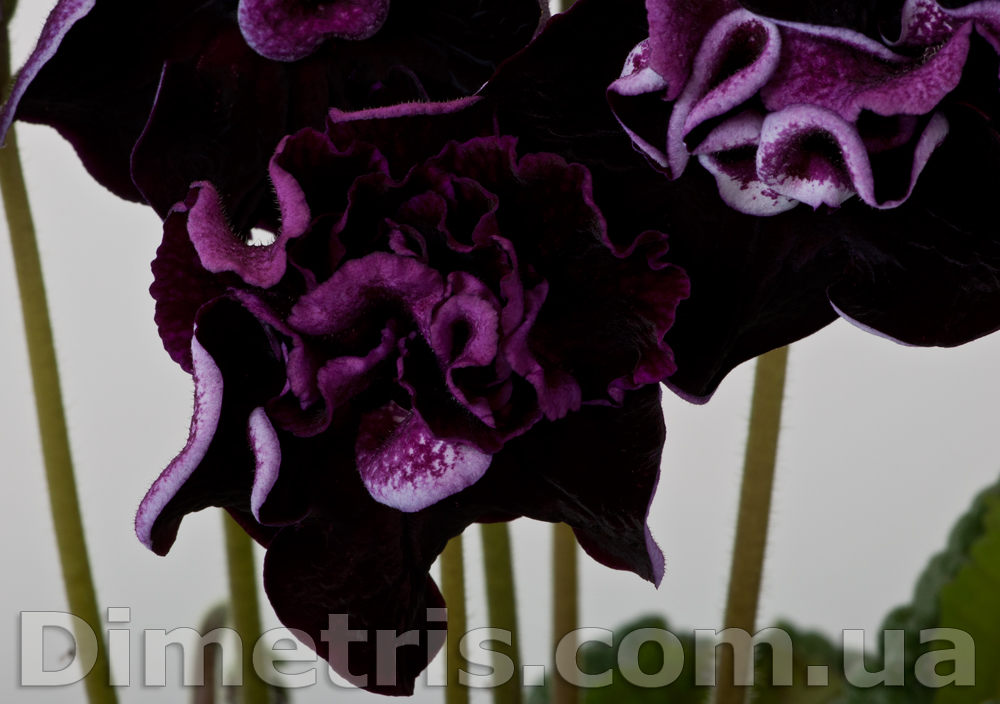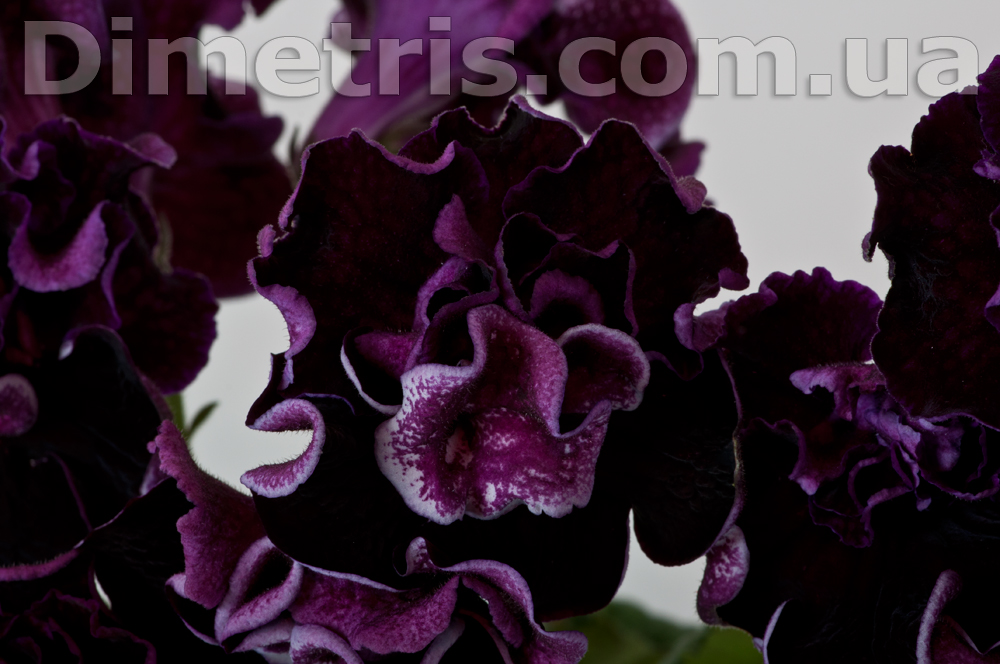 Together with DS-1714 (on the left)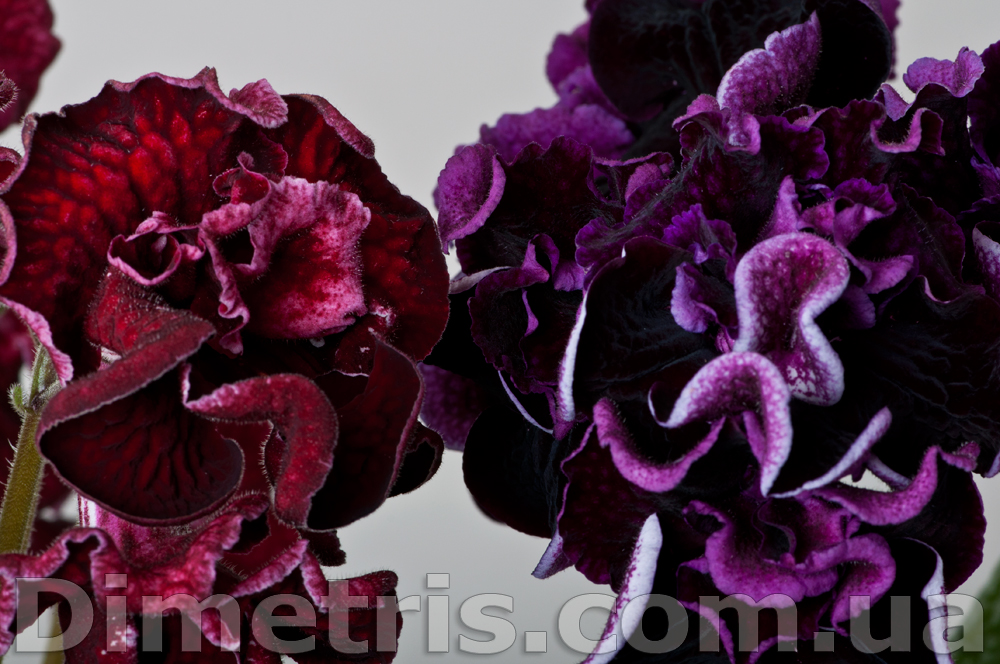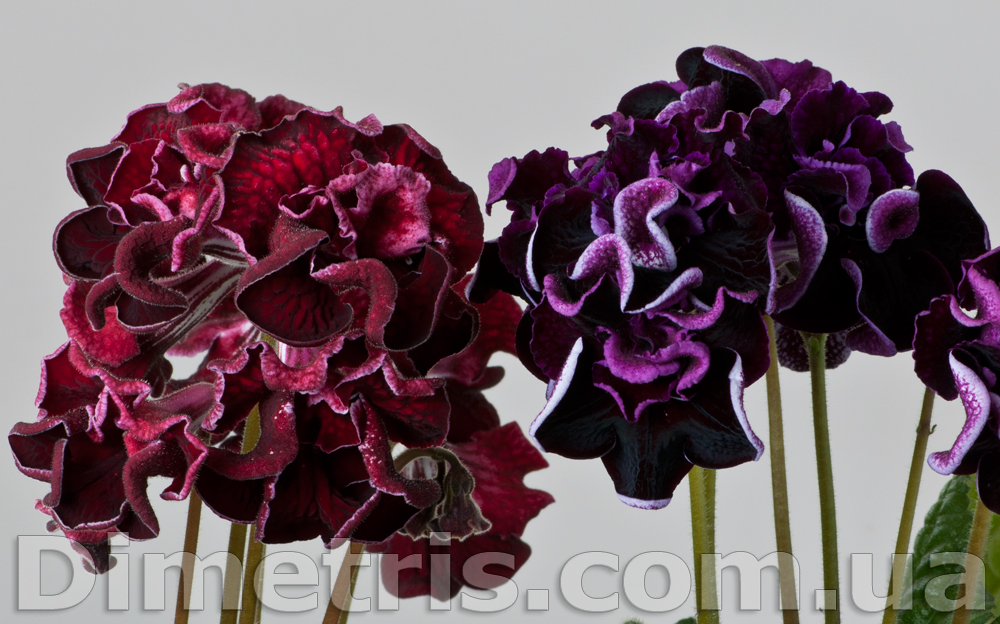 Pavel: "I was asked to compare DS-1769, with two other Streps. DS-1765 (DS-King of Clubs) and DS-1719. In the video from left to right: DS-1765 (King of Clubs), DS-1769 (DS-Ghost), and DS-1719 (so far does not have a name, but in many ways comparable to or even surpasses the previous two)."

https://youtu.be/NCcLcBGGYBQ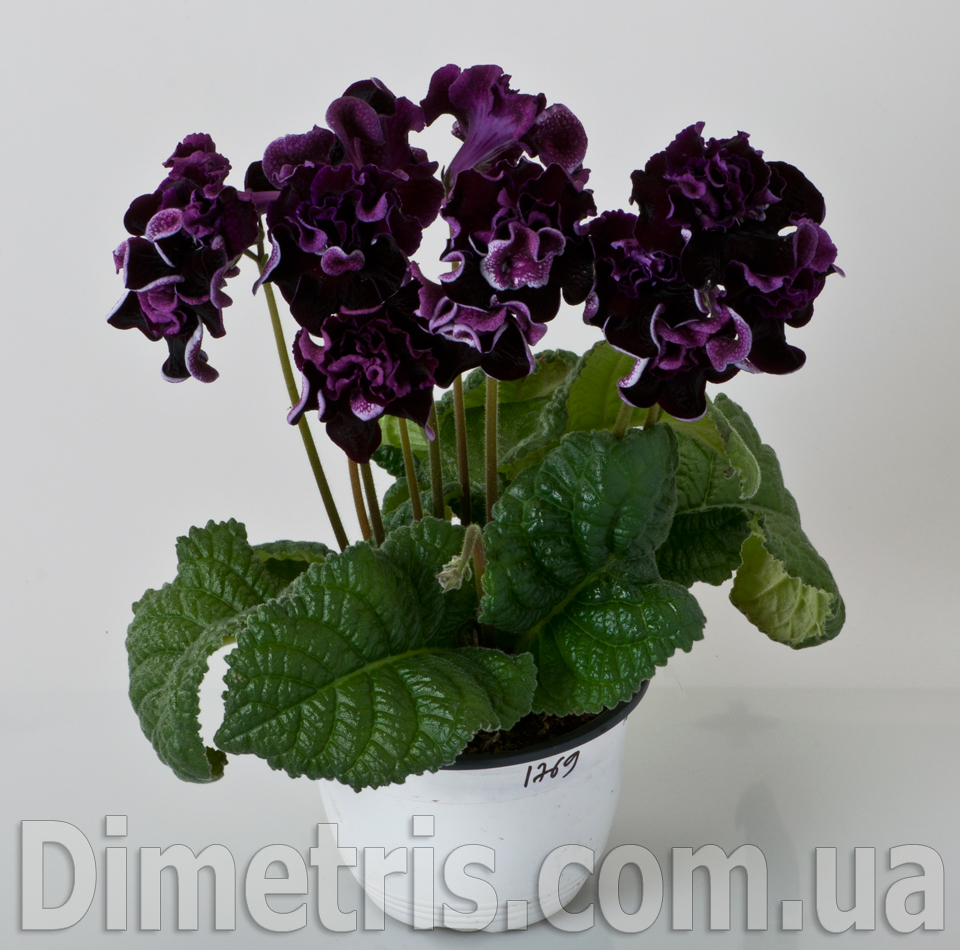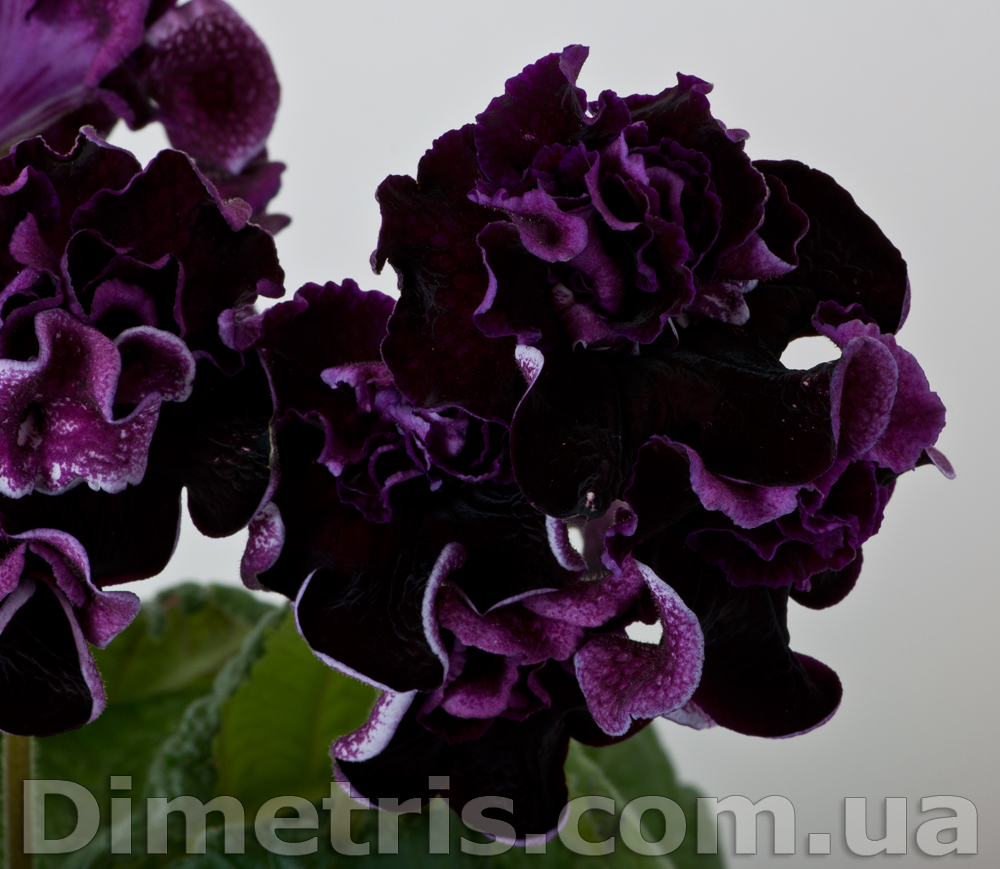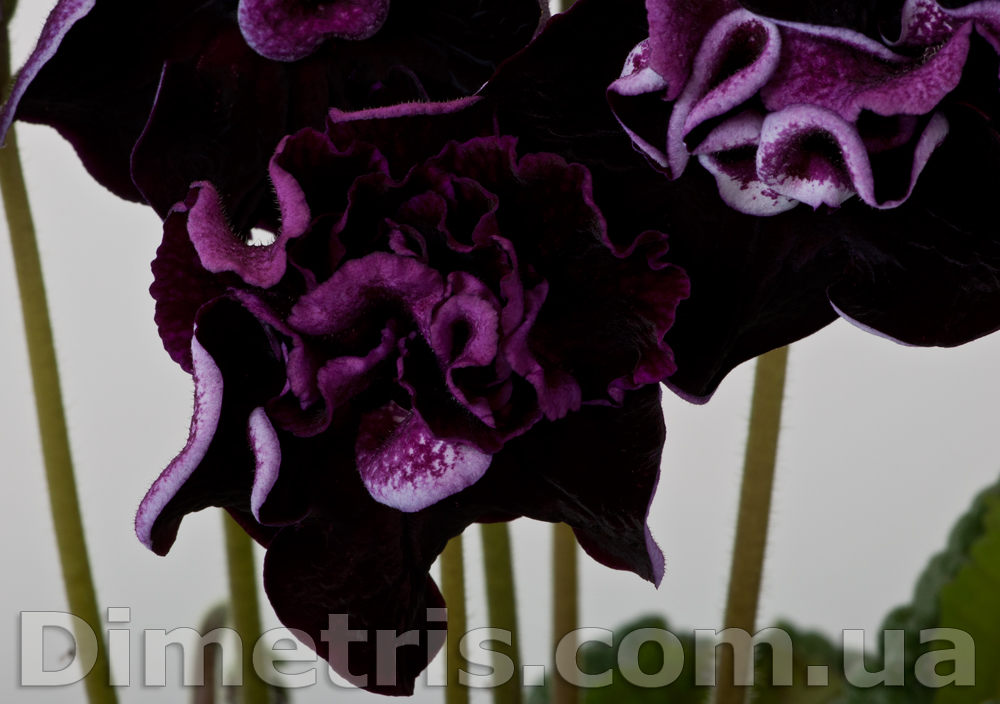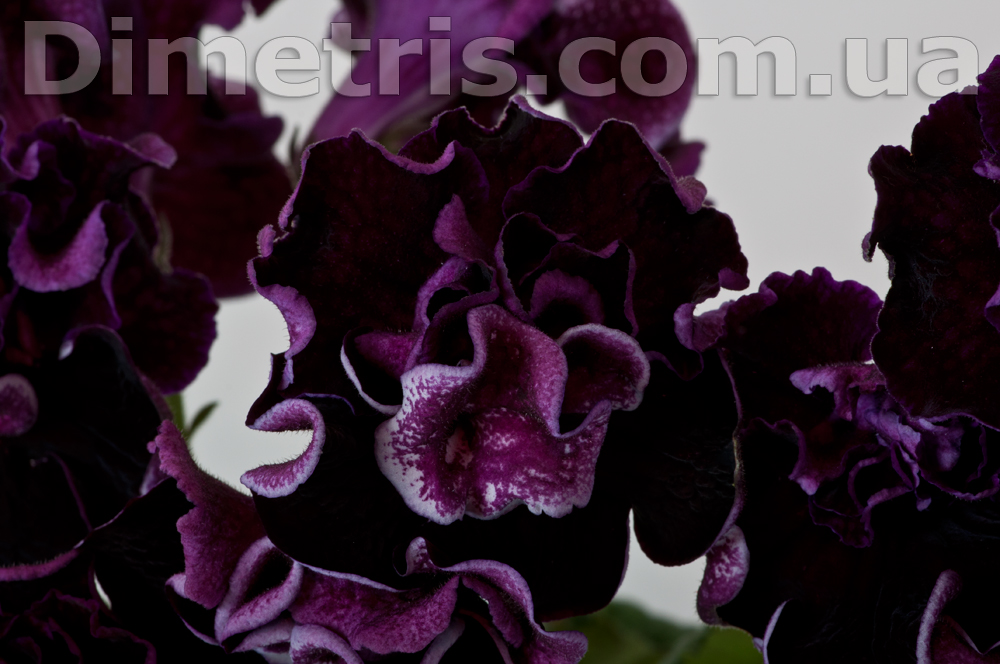 Together with friend DS-1714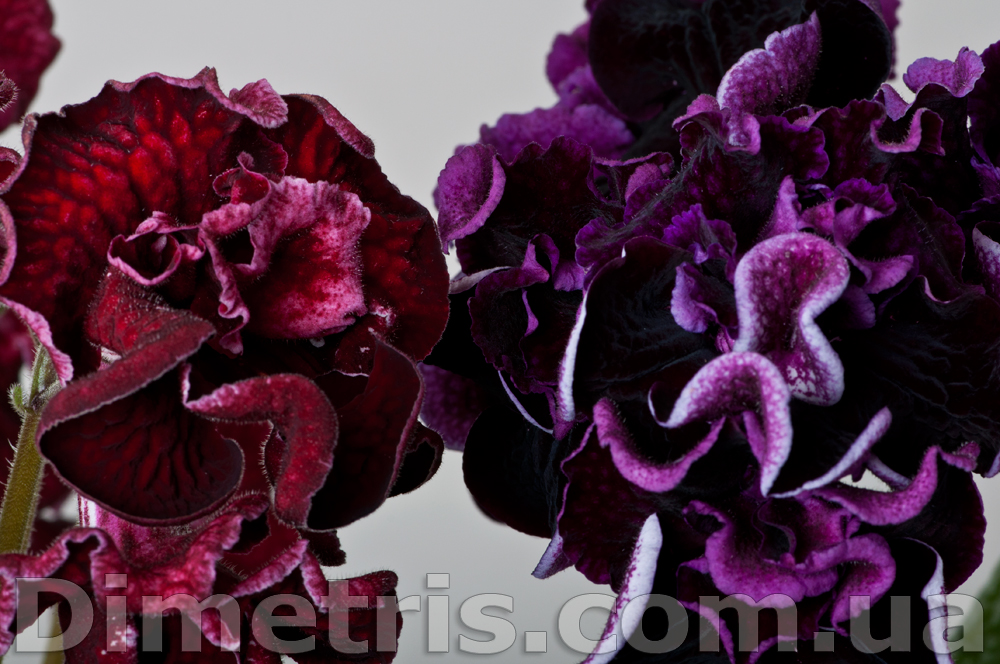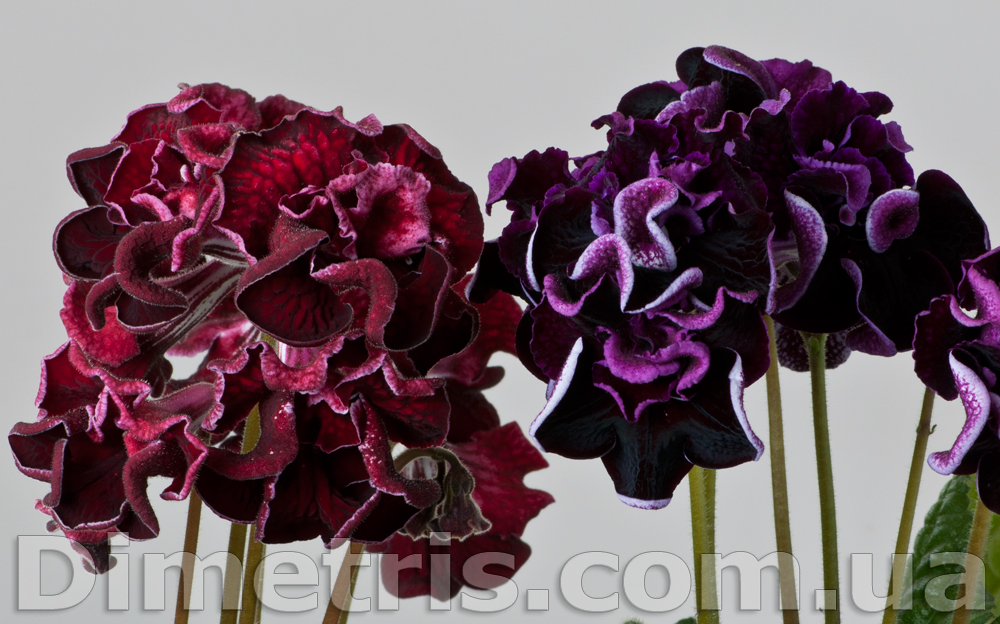 Astonishingly beautiful streps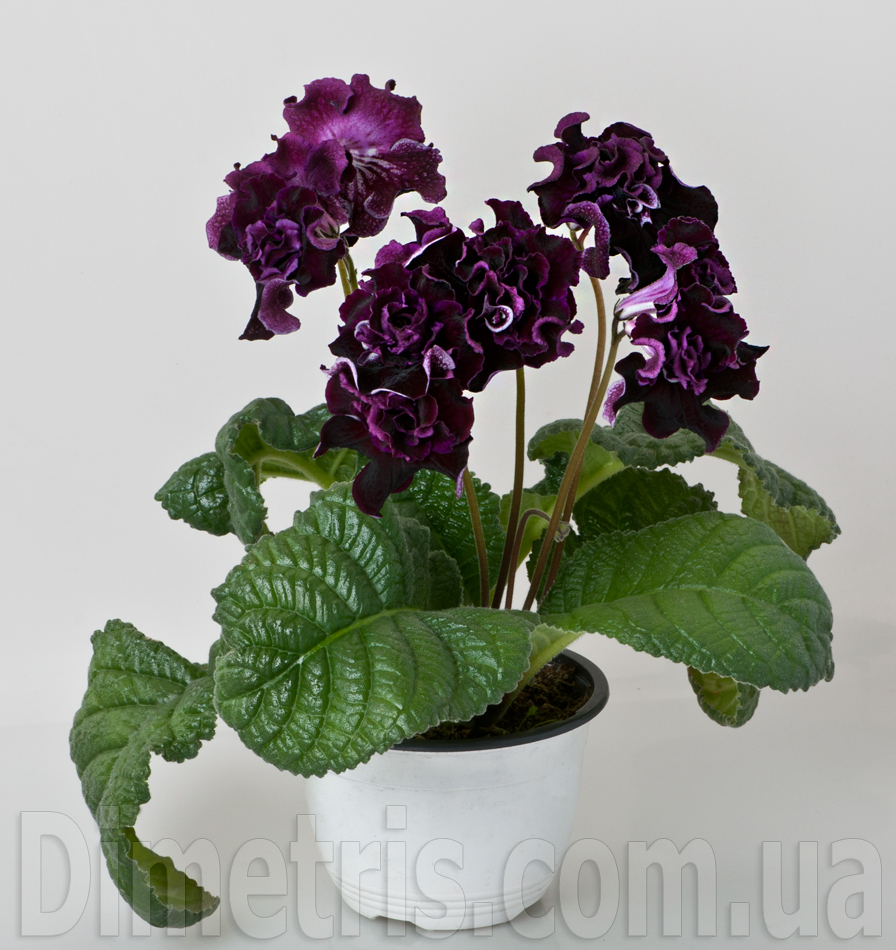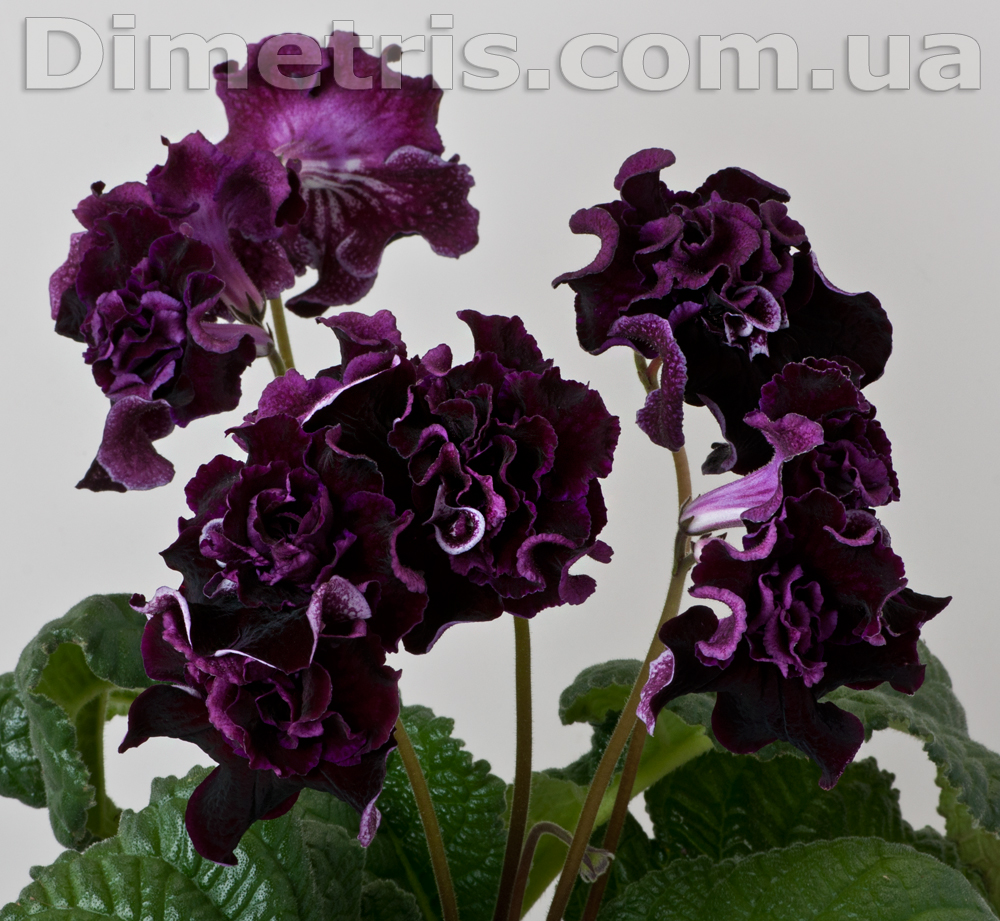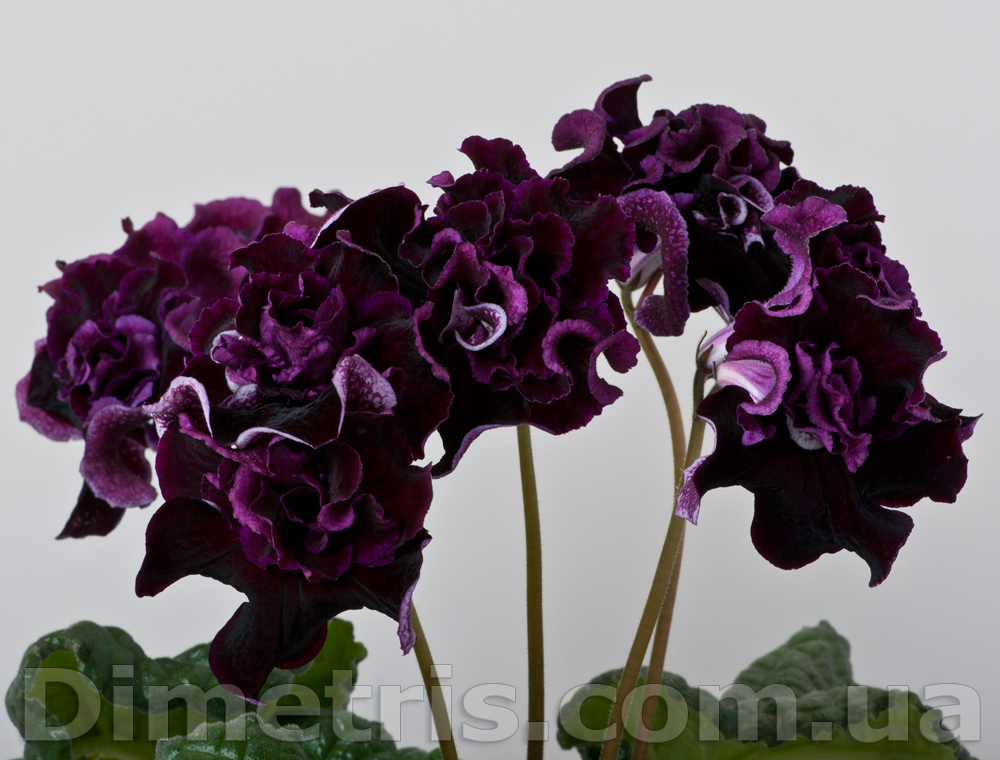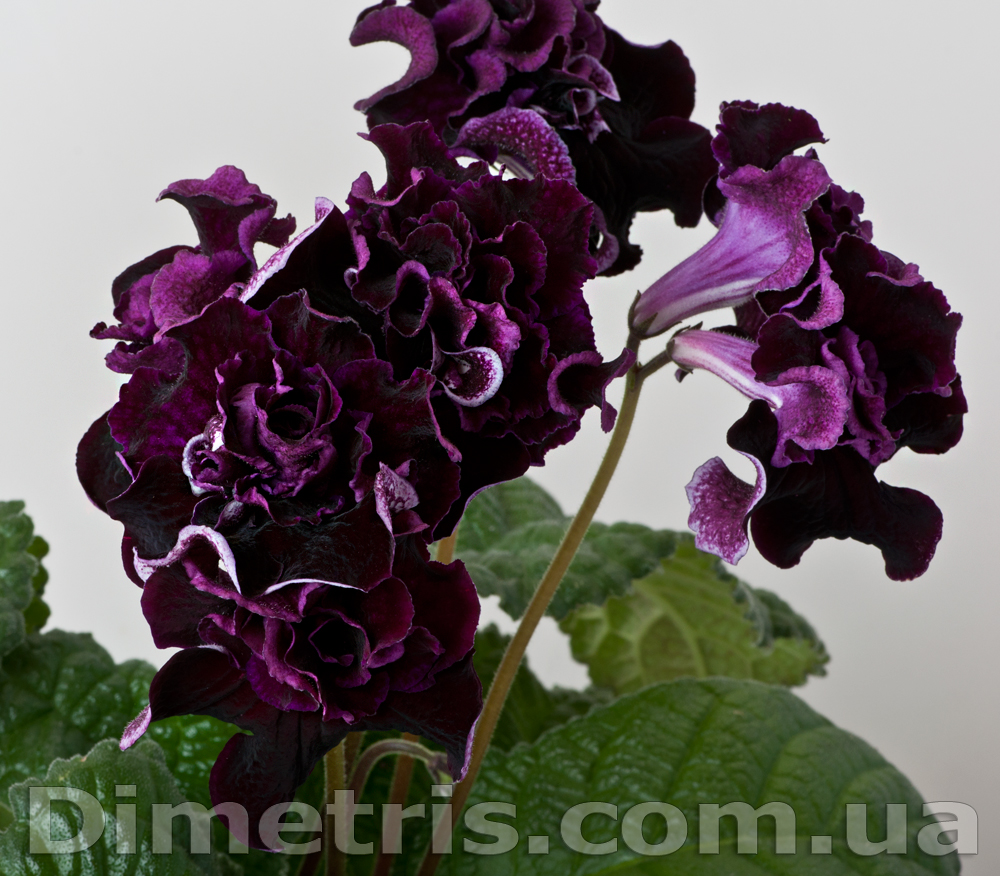 Together with DS-2023 (on the left)