This is a translation from the original Dimetris Russian language forum. Dimetris' founders and forum administrators - Pavel and Elen Enikeev, Ukraine.
NOTE: These entries are in chronological order beginning with the original seedling description.
Elen: "Very bright little parrot"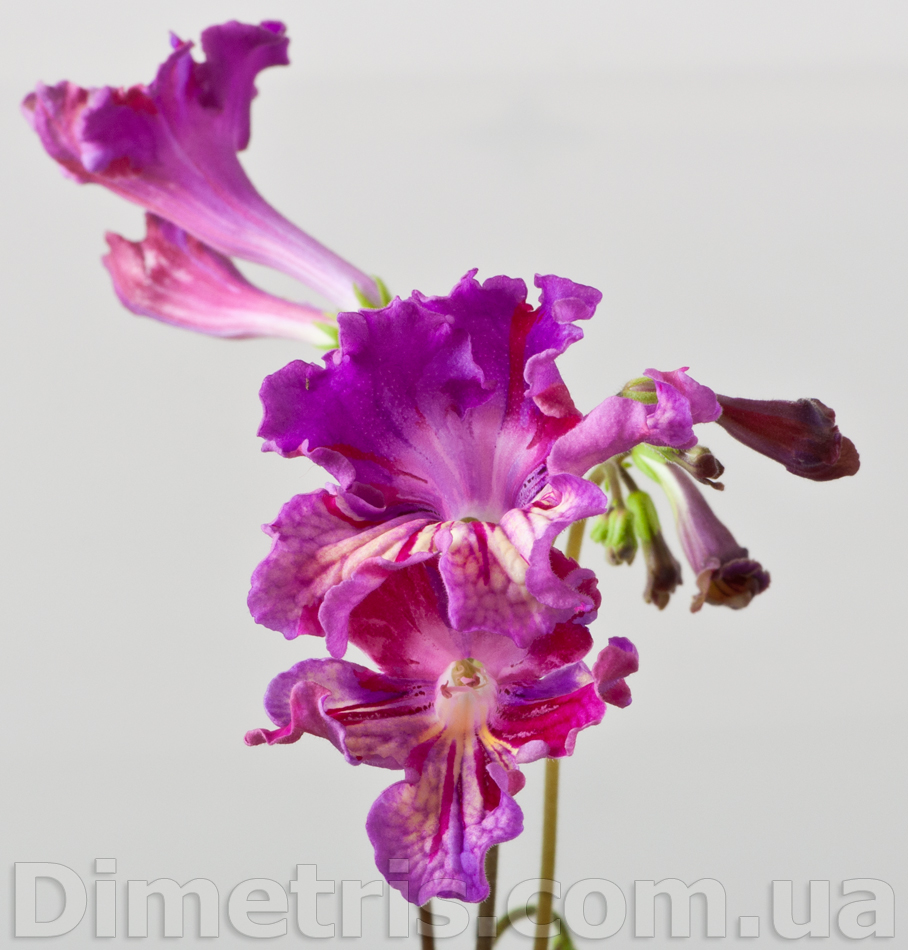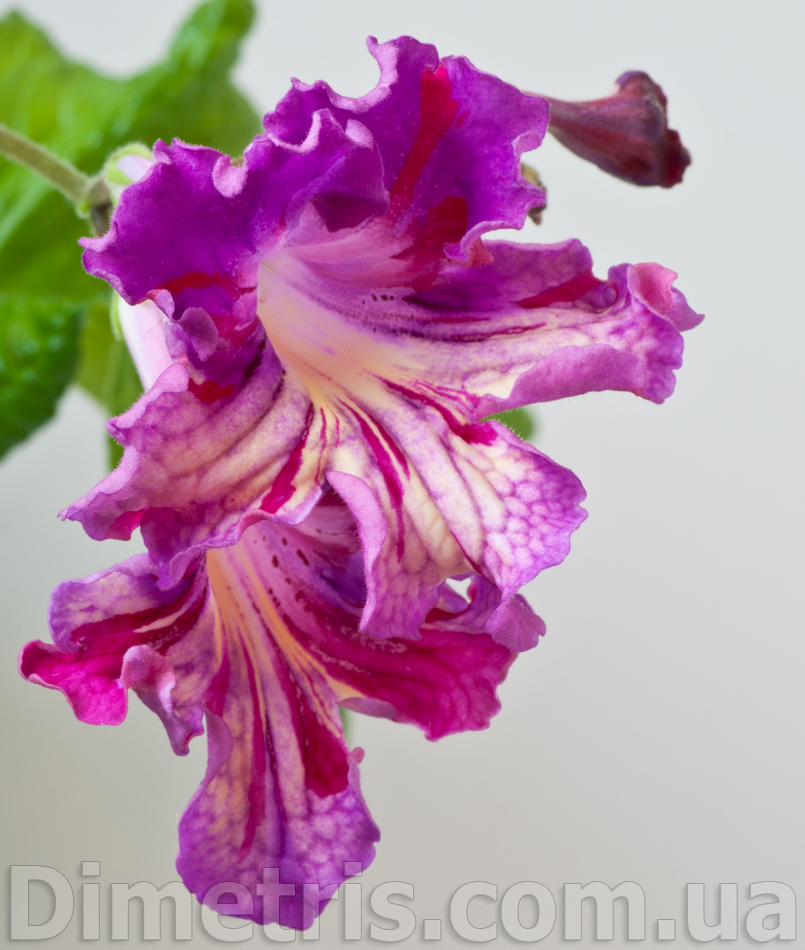 Together with DS-Coral Reef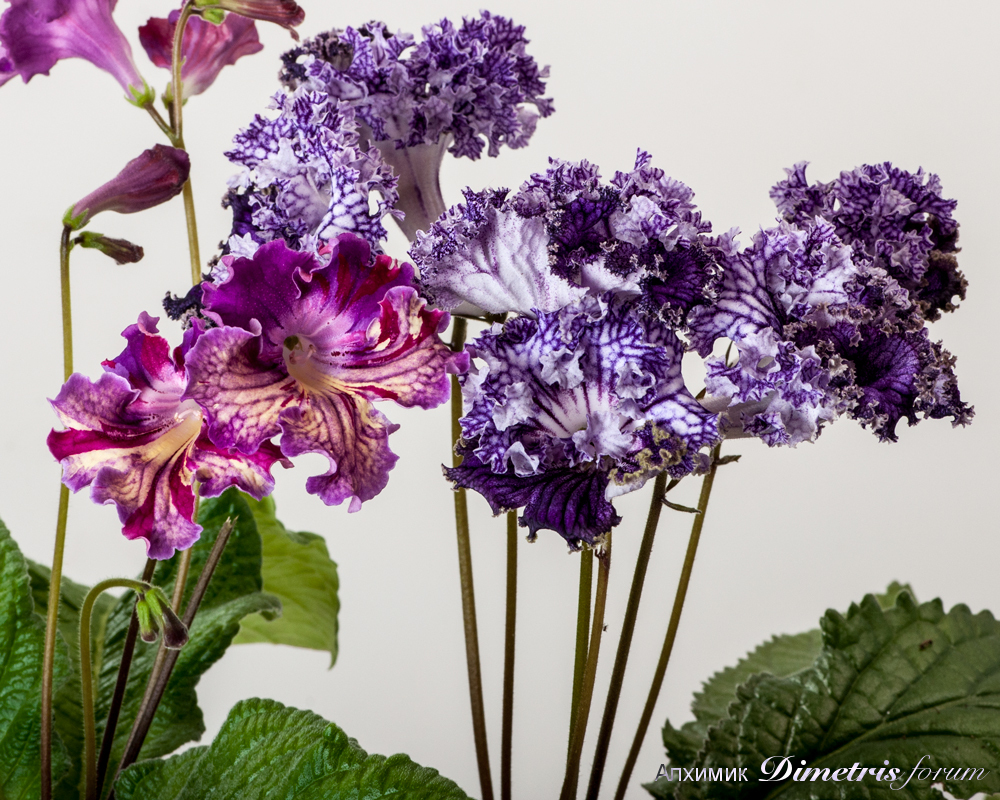 Pavel:"On of the brightest fantasy known"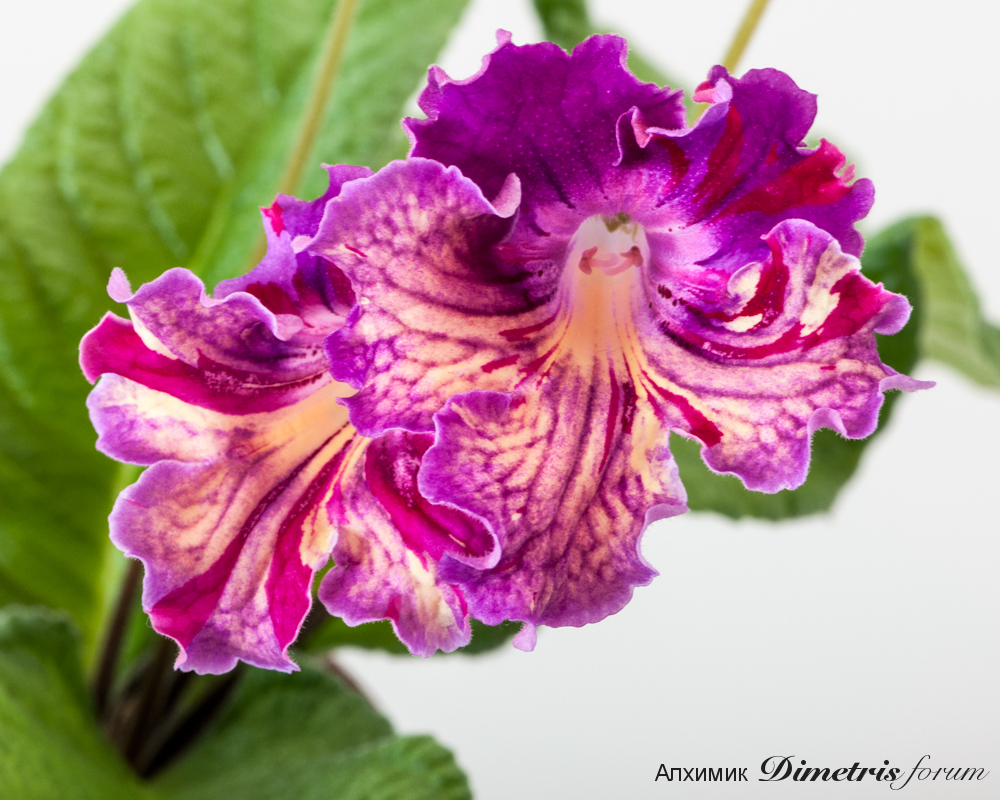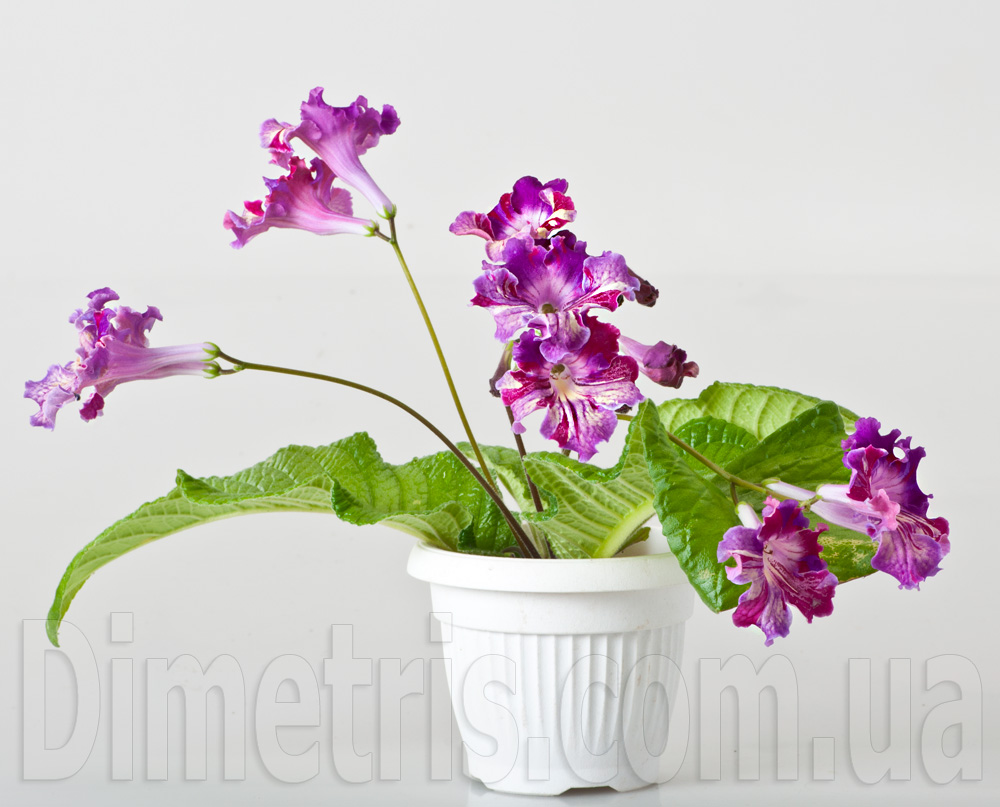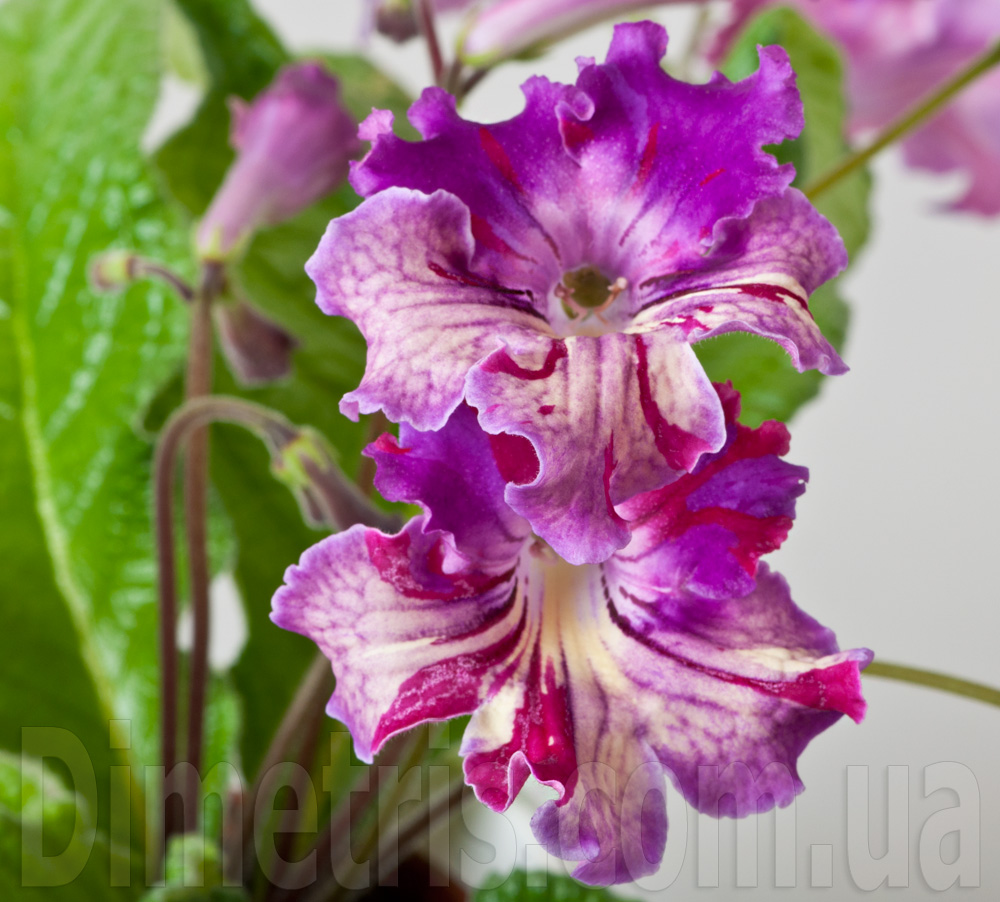 Pavel:"In this video, you can see that in natural light the plant has become more proportional."
video:
https://youtu.be/R-G78sPZ0mc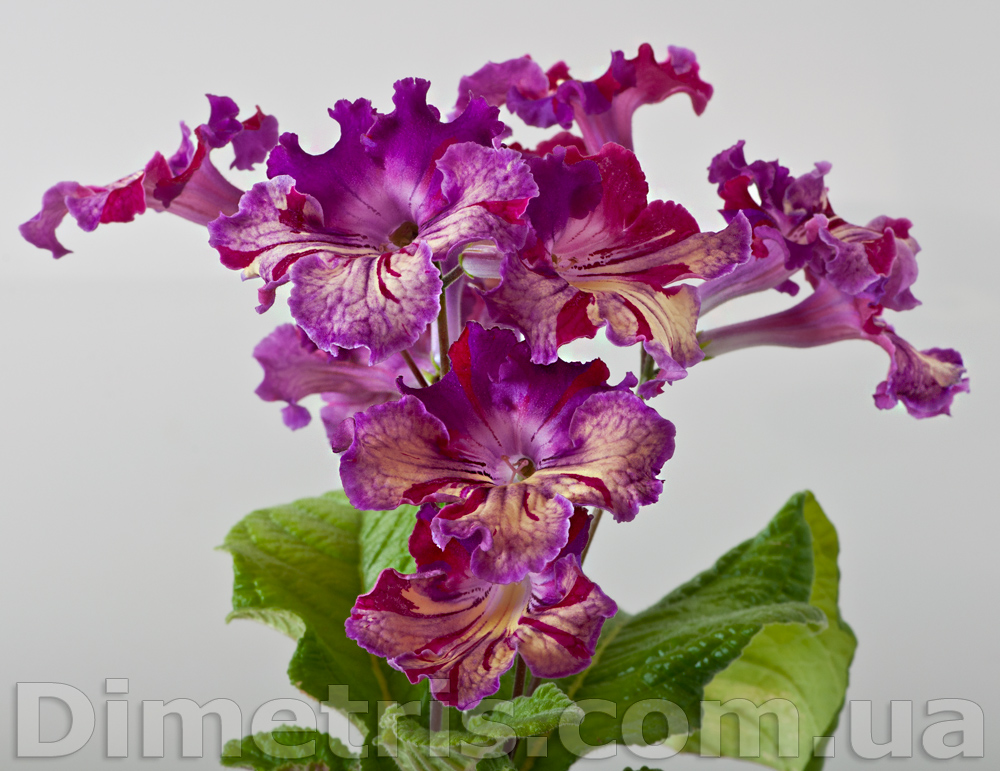 Together with DS-1895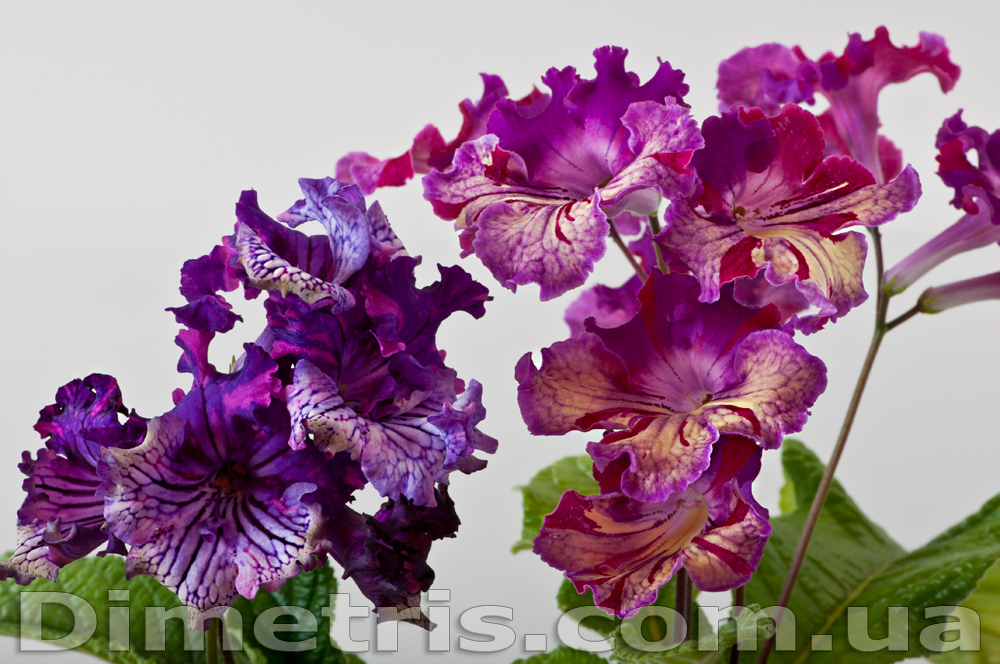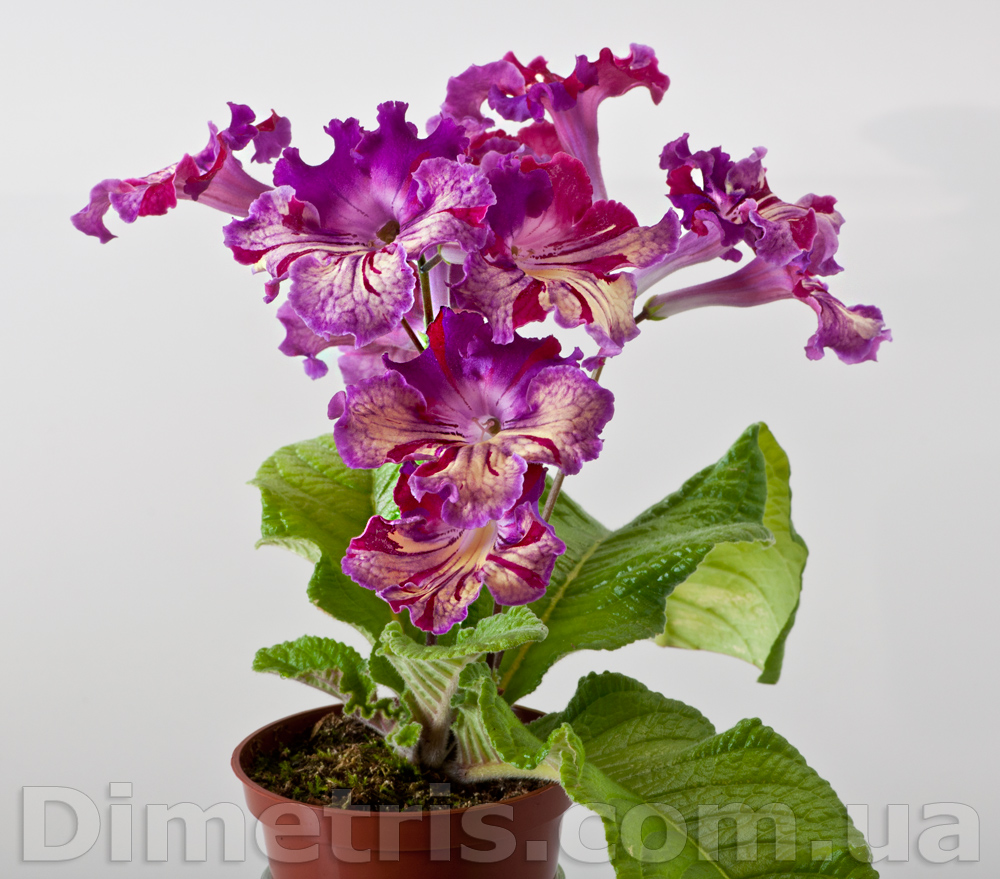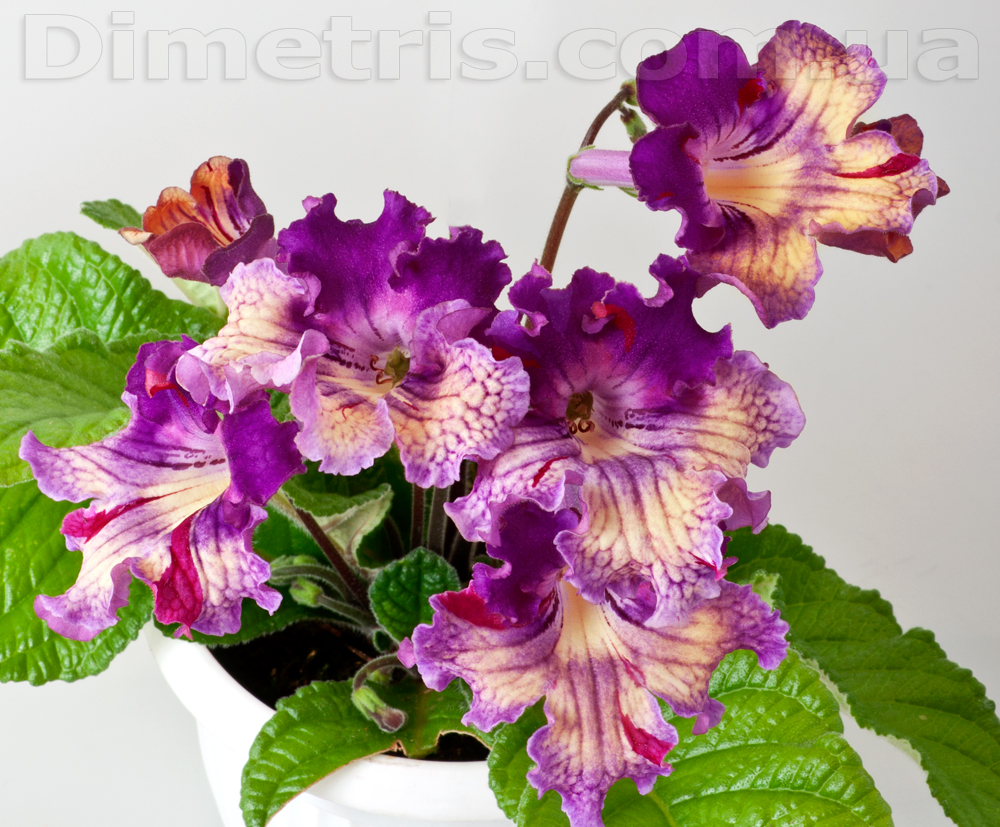 Pavel:"As you will see in the following photos, this ruby fantasy is chaotic. In some of the blooms, the ruby fantasy covers almost all of the petals whereas in others it is almost non-existent. But, what differentiates this hybrid from other fantasies is that most have a tendency to revert to a non-fantasy state - a sport - and the fantasy markings will never return. In this one however, even if the bloom has no visible fantasy marking, the next one will! So far, I have never observed that the fantasy markings will NOT return.
This fantasy is stable genetically but unstable phenotypically (meaning that the fantasy gene is present in every cell genome but not every cell will display it)."