DS-Cliff Young, DS-1453, DS-Клифф Янг
---------------------------------------------------------------------------------------------------------------
This is a short translation from the original Russian-speaking Dimetris' forum:
http://dimetris.com.ua/
Dimetris' founder and forum administrator - Pavel Enikeev (Alchemist in Russian forum) , Ukraine.
-------------------------------------------------------------------------------------------------------------------
May 2015 Pavel's video:
https://www.youtube.com/watch?v=xcqGjIqglz8
In the beginning you see two white flowers. On on the right is younger (about one-week-old). On the left is about 2-week-old. The edge of the blooms constantly growing. That's why the flower on the left has more fringe. The flower with green edge is only few days old.
First white Streptocarpus hybrids become yellow with age. These flowers stay pure white for at least a month."
This one is 3-week-old: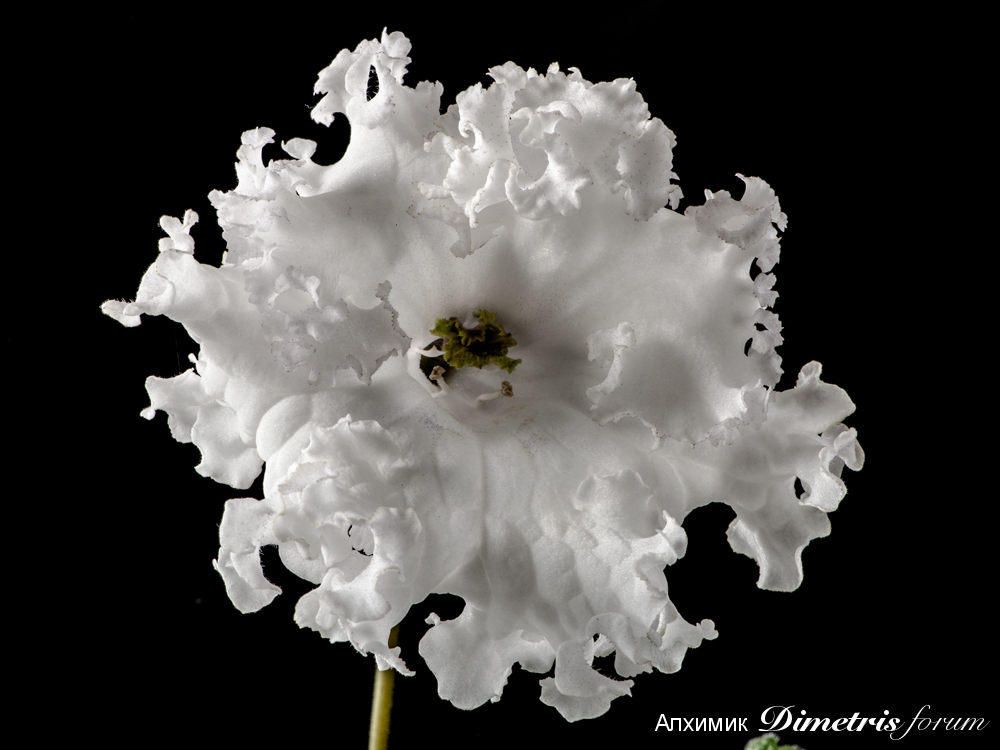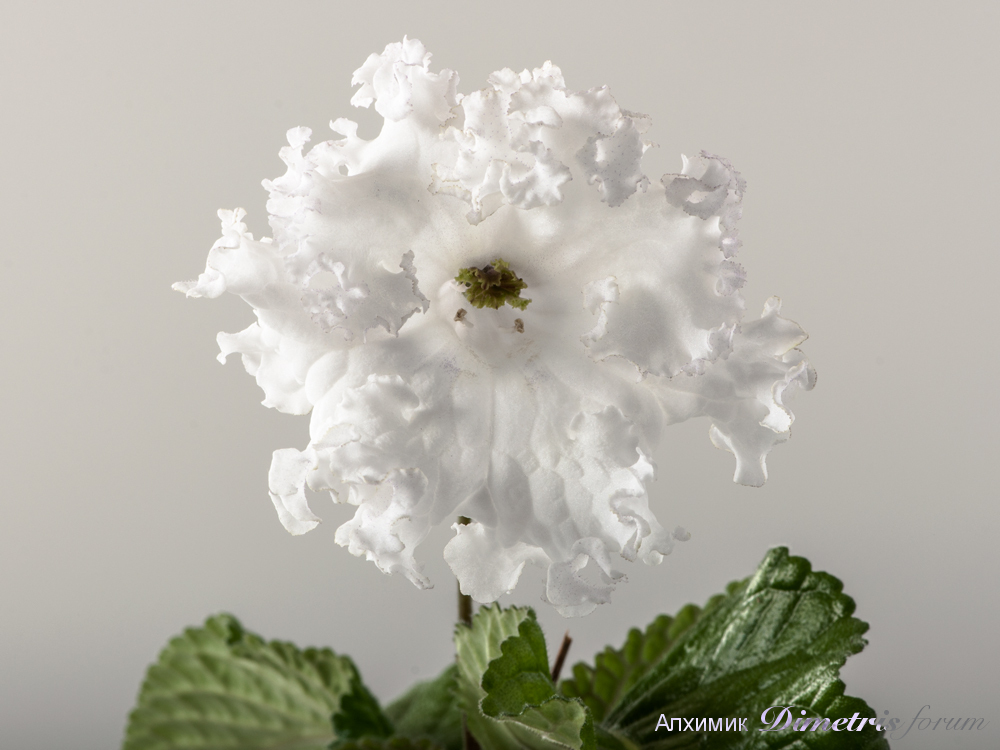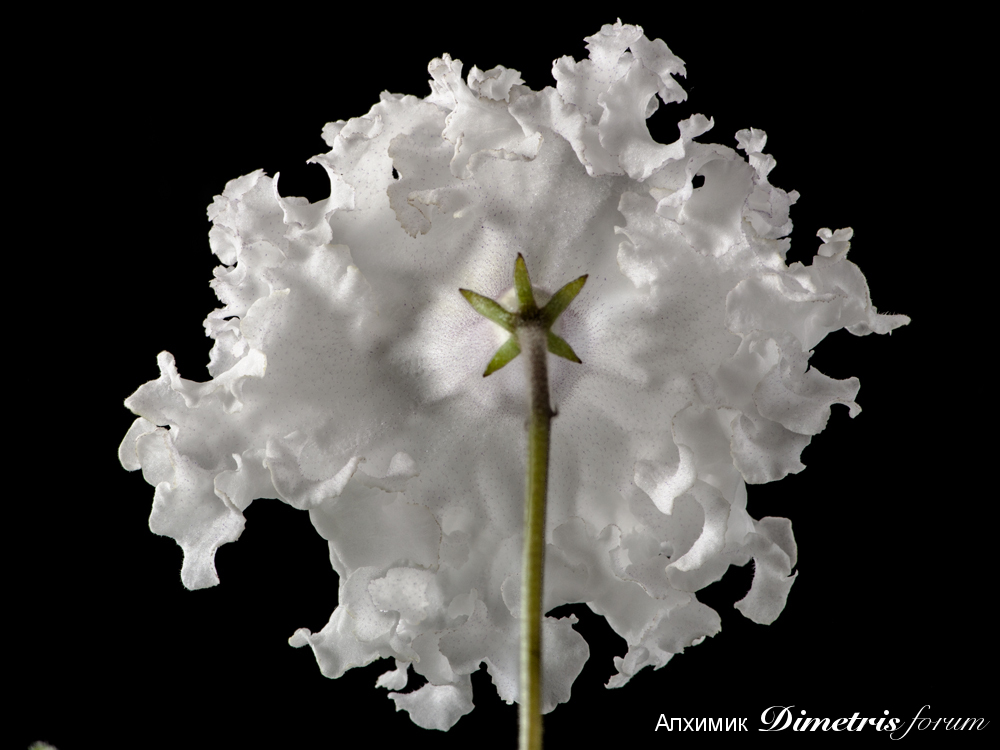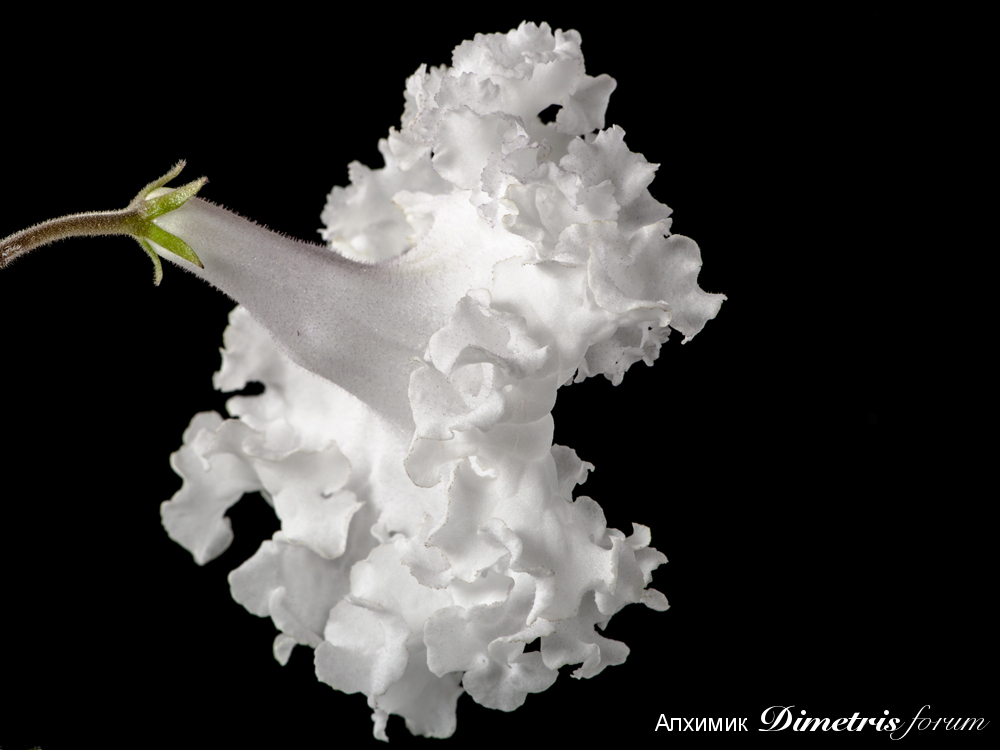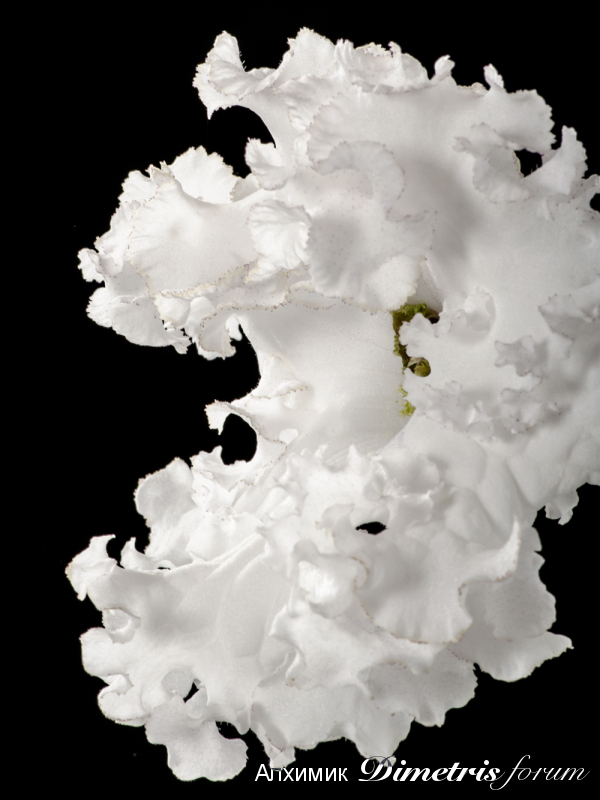 I think the edge of this new type of flowers at least 30 times longer than regular simple hybrids.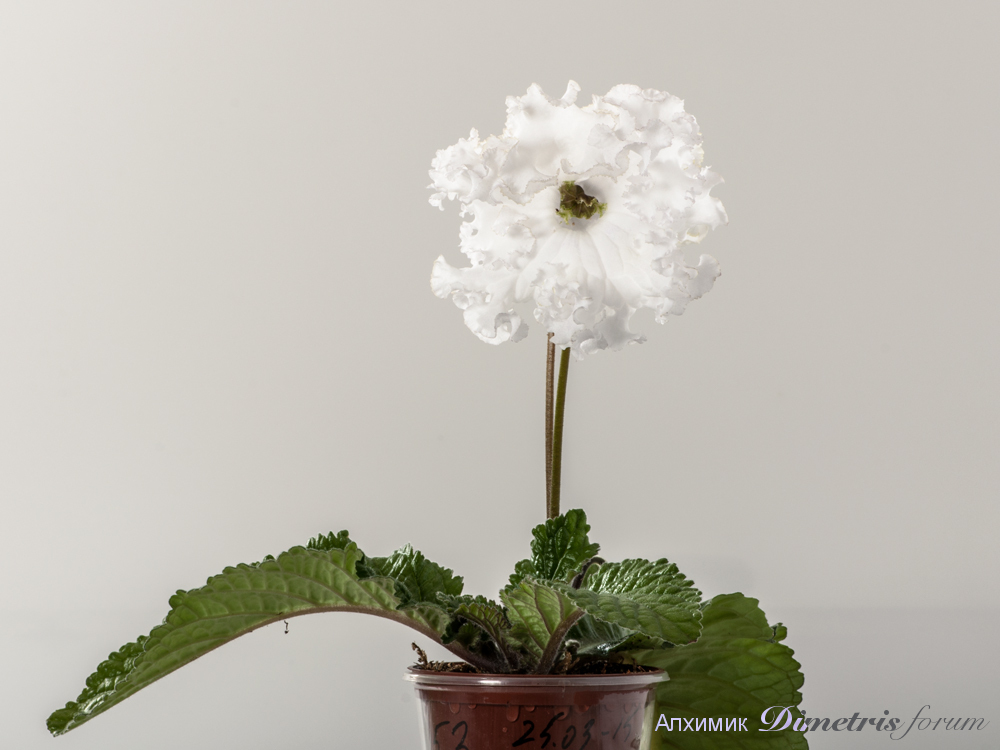 Diameter is 10cm (4")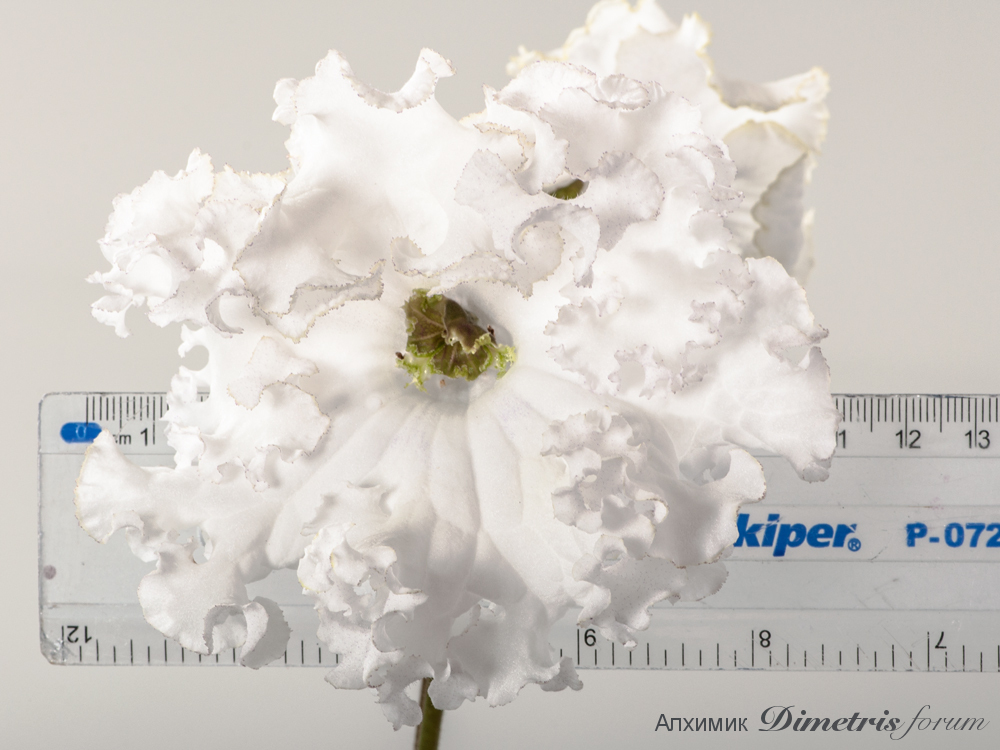 Again look at this edge!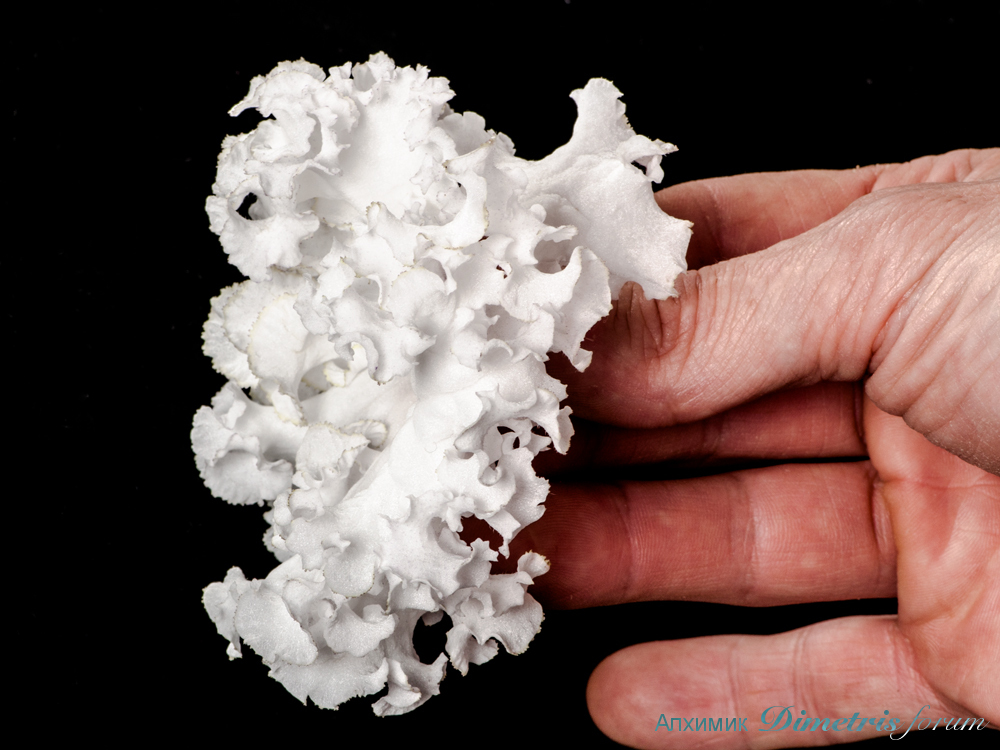 Young flower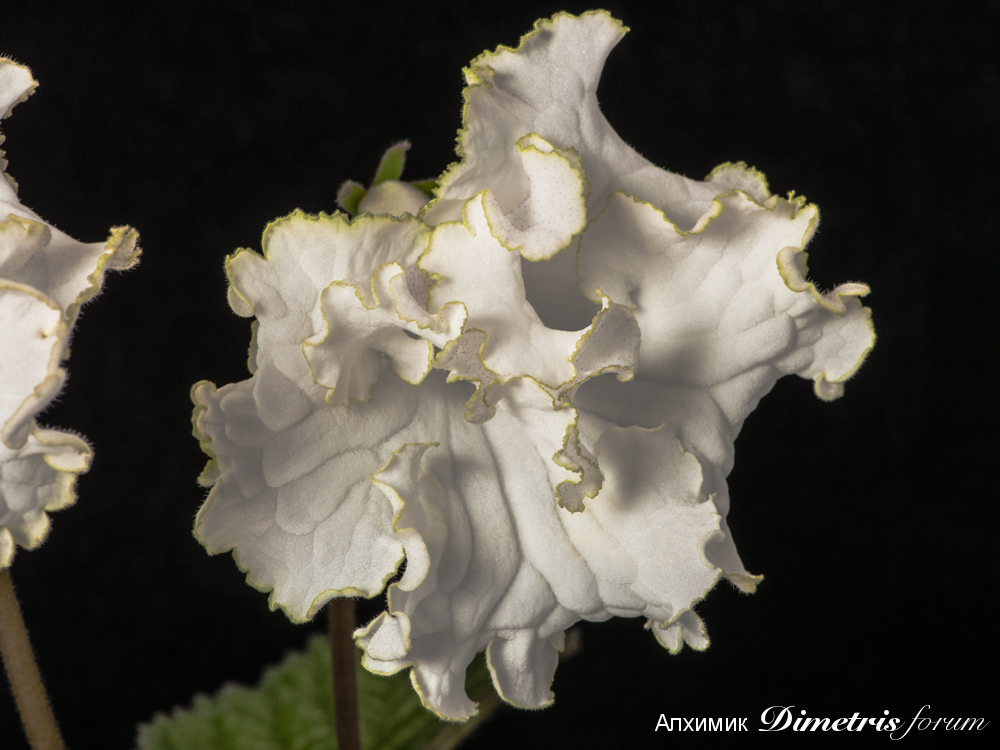 This onoe ismore than one-month-old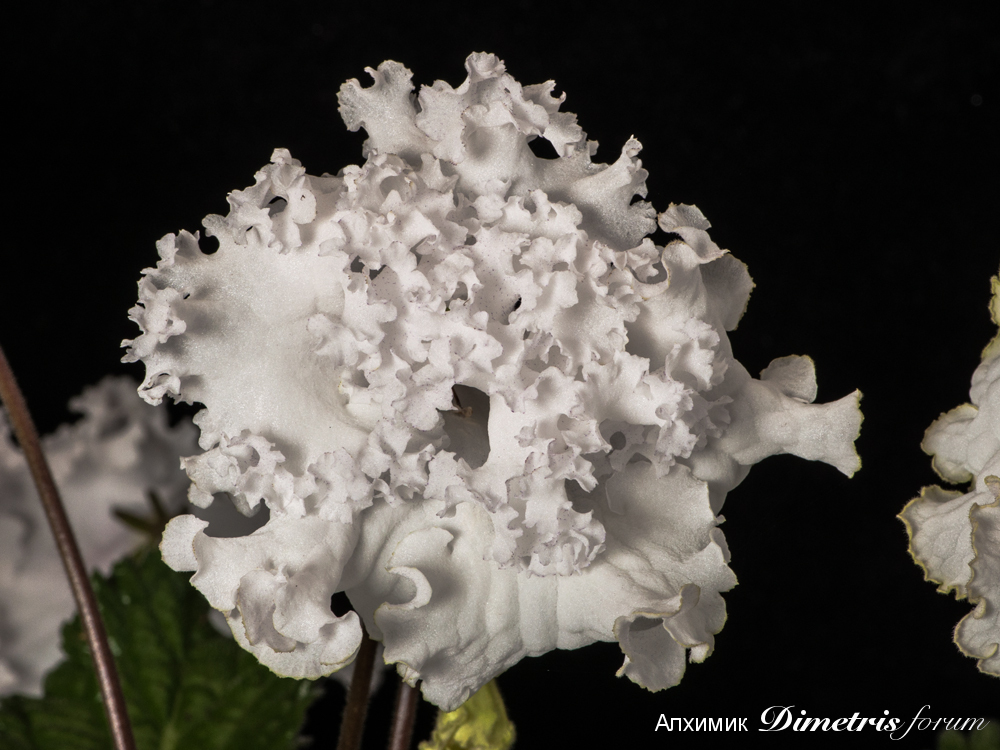 on video:
https://youtu.be/hsoWNrUF53A
Pavel: "I devided the original seedling to two plants. One of them most likely mutated. The green edging stay much longer than on the other one. Diameter is about 10 cm (4")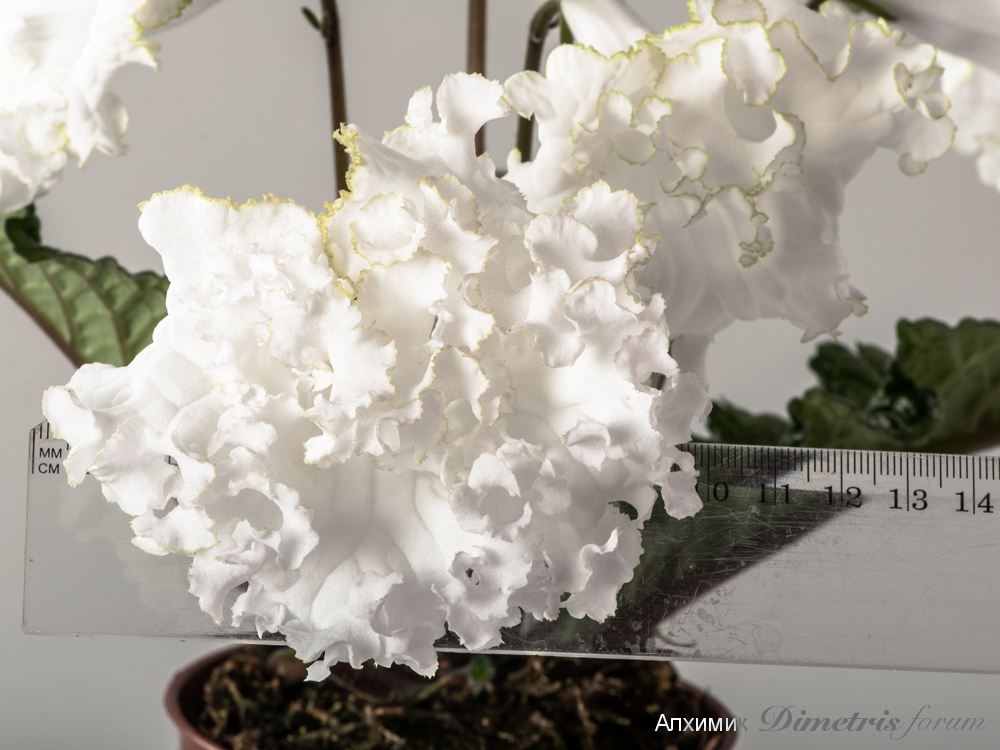 The next few images show stages of development of one flower: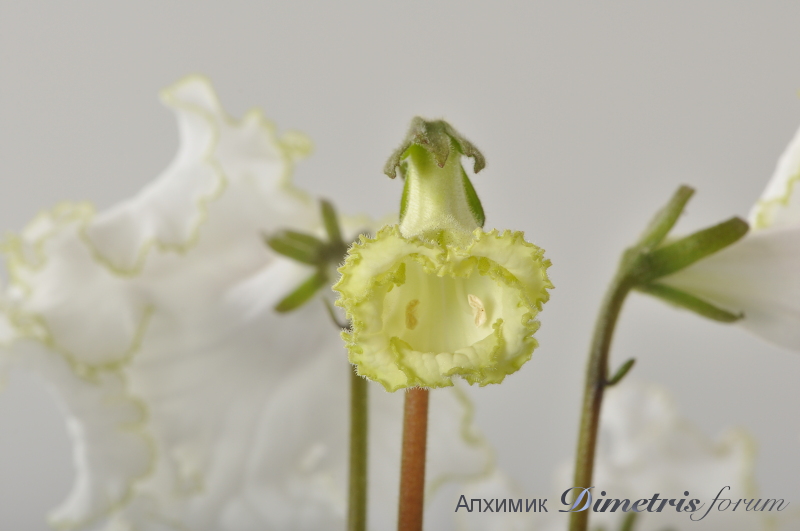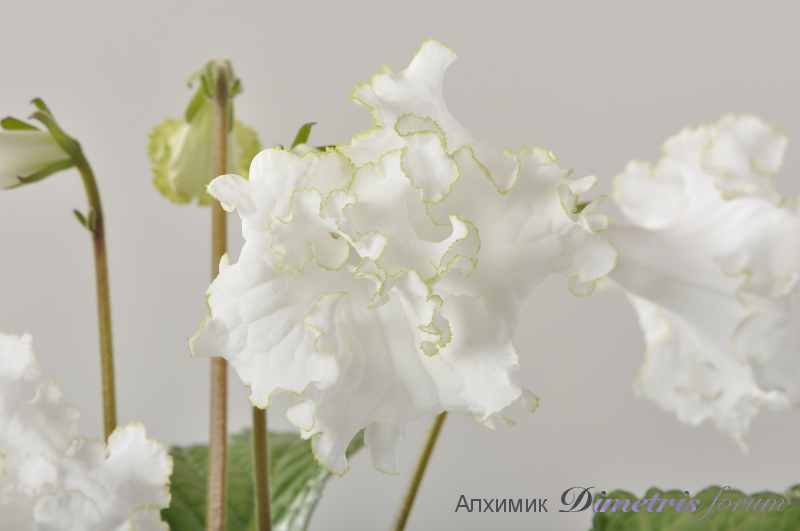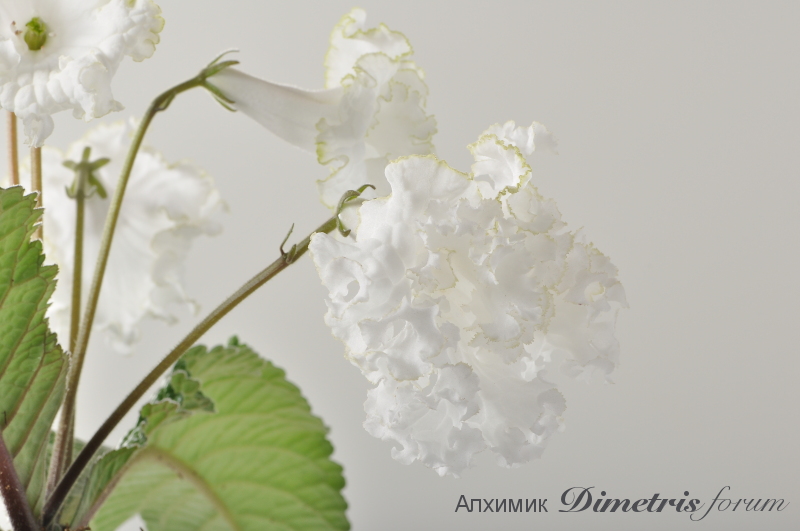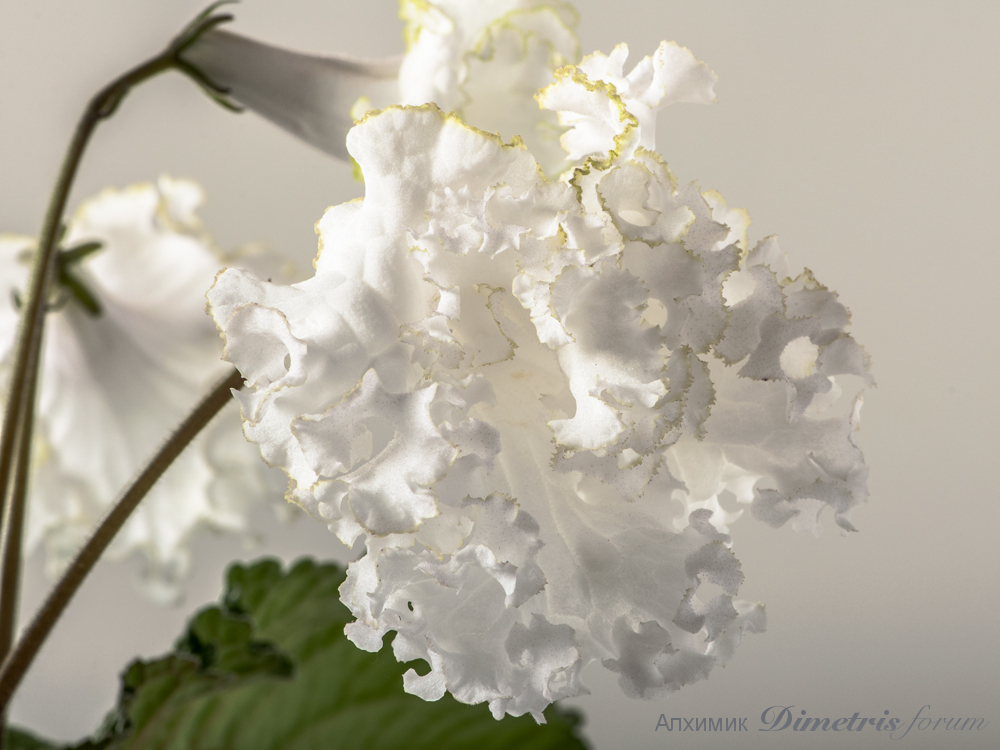 on video:
https://www.youtube.com/watch?v=X4LzWXq4ojc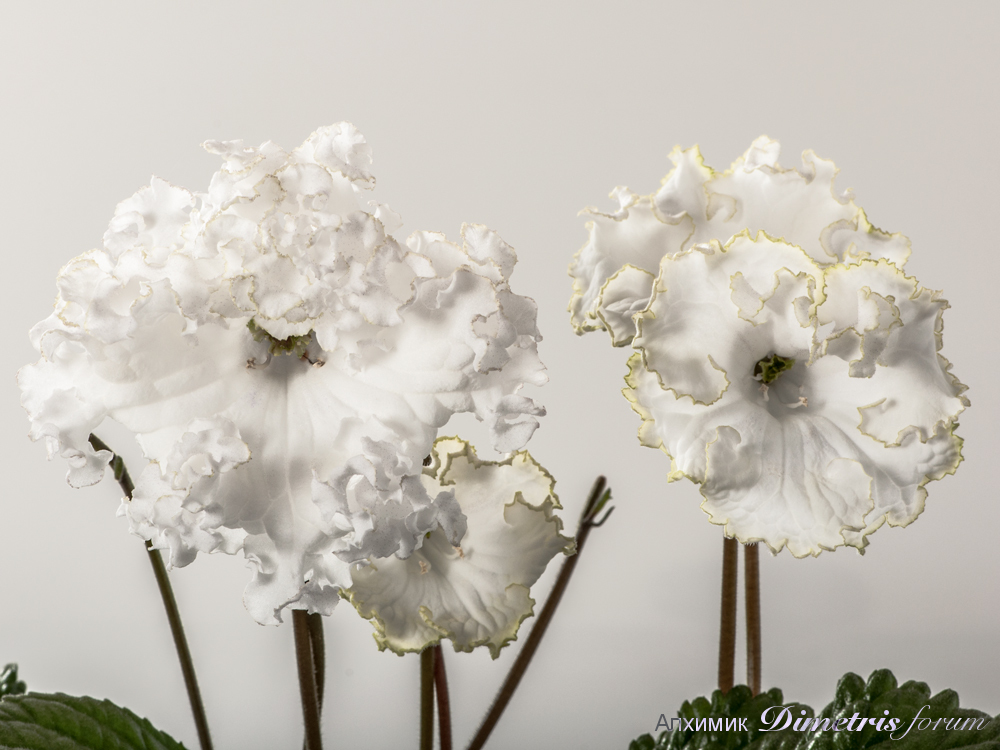 another video:
https://www.youtube.com/watch?v=YlxSEnYAcgw
It is very unusual for white Streptocarpus that with age white flowers become more beautiful and do not fade or fall.
Beauty in time lapse:
https://youtu.be/-S75tA19rBM
Amasing, that it is not double flower.
All flowers have 6 petals