DS-Musketeer, DS-1506, DS-Мушкетёр
First presentation of this seedling on July 2015 Pavel: "Purple huge flower"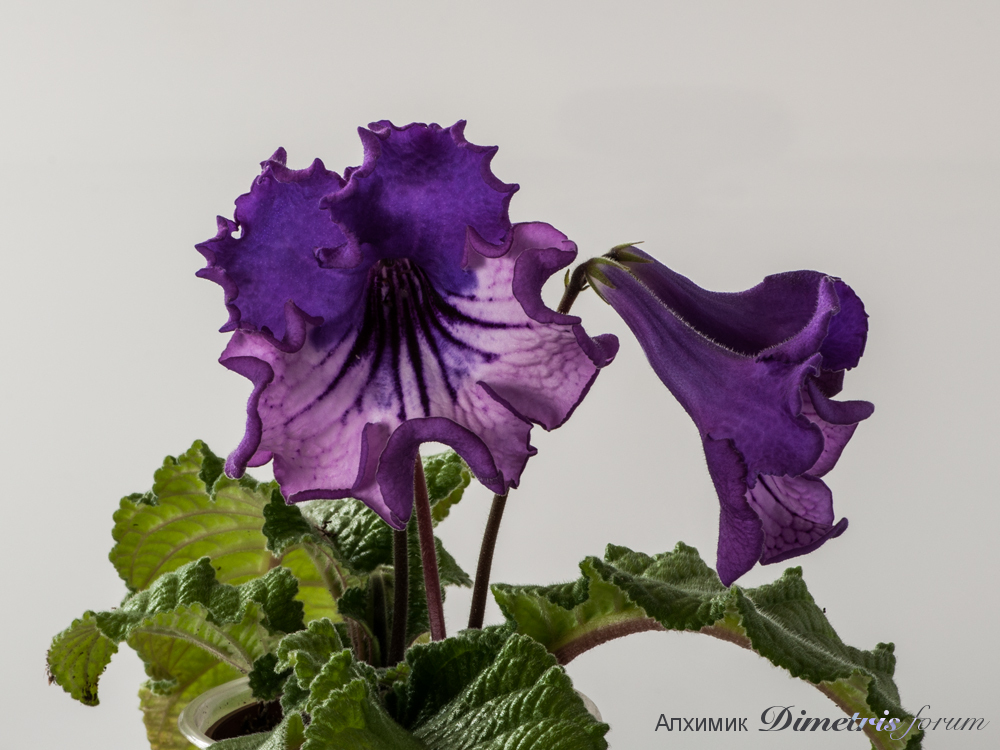 on video:
https://www.youtube.com/watch?v=m1gR3lyBqxc
Unusual hybrids. Nov2015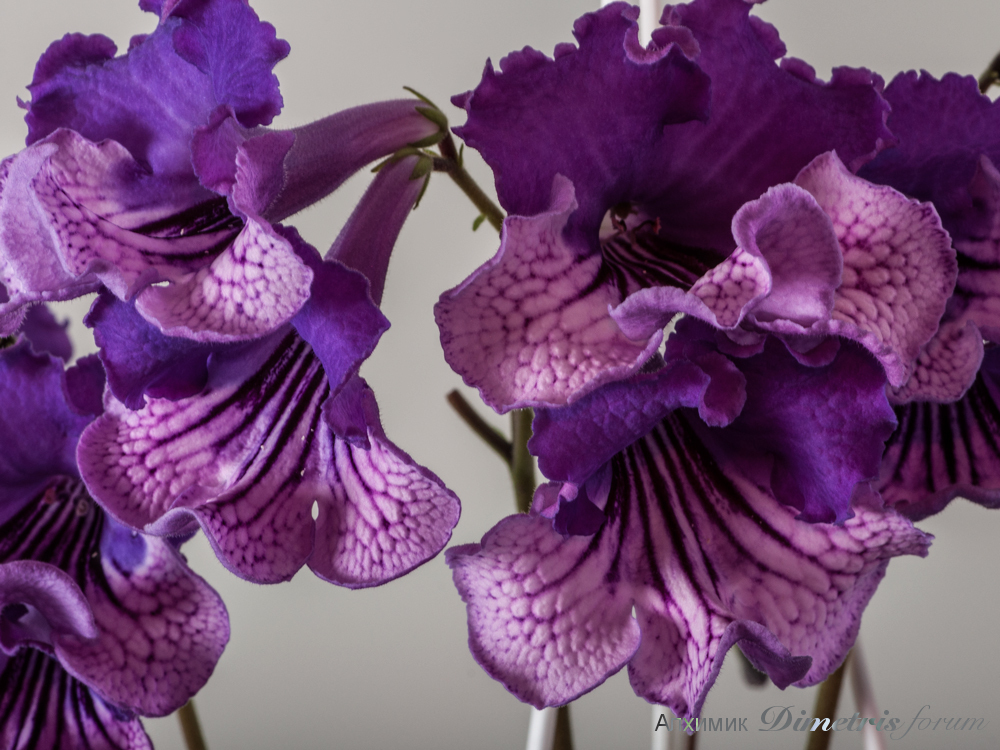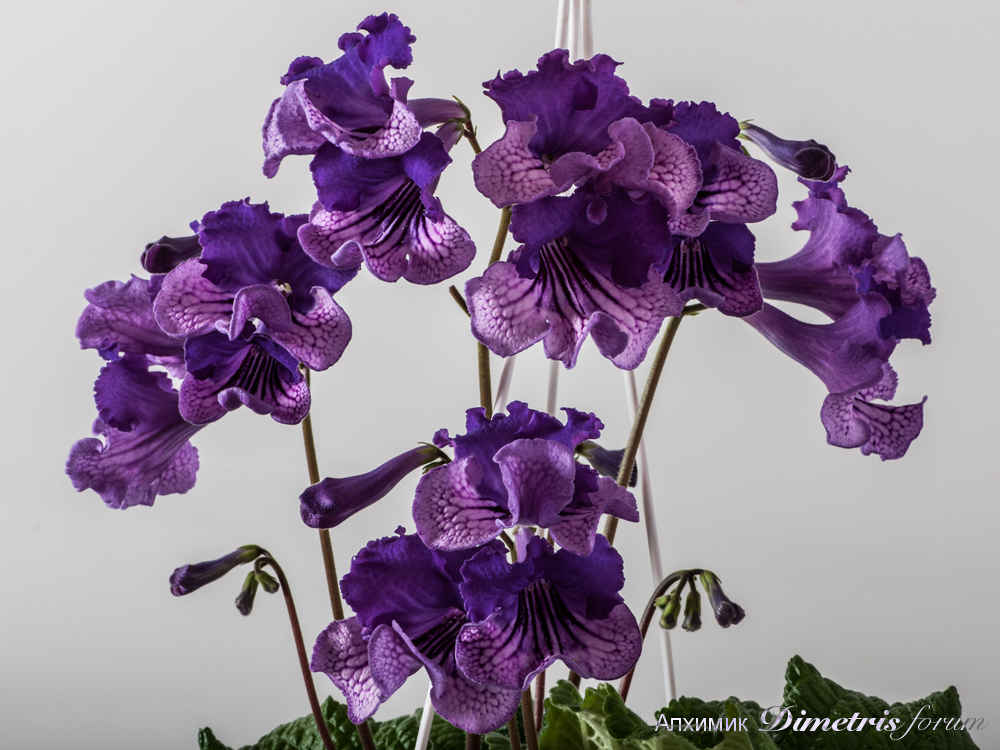 two weeks later: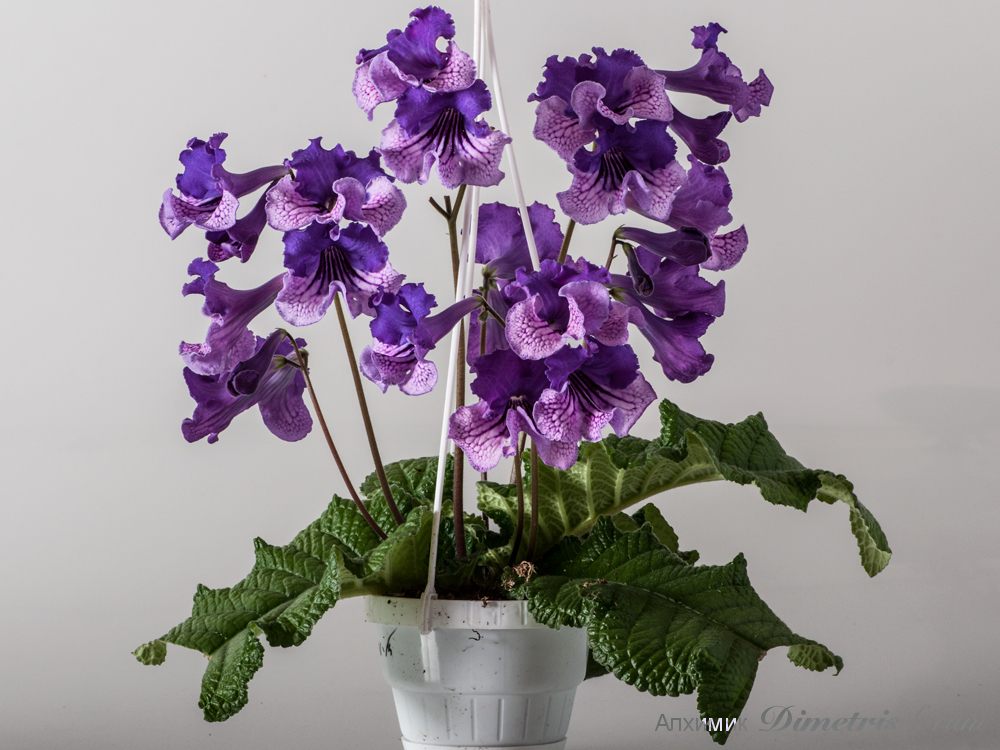 together with DS-d'Artanhan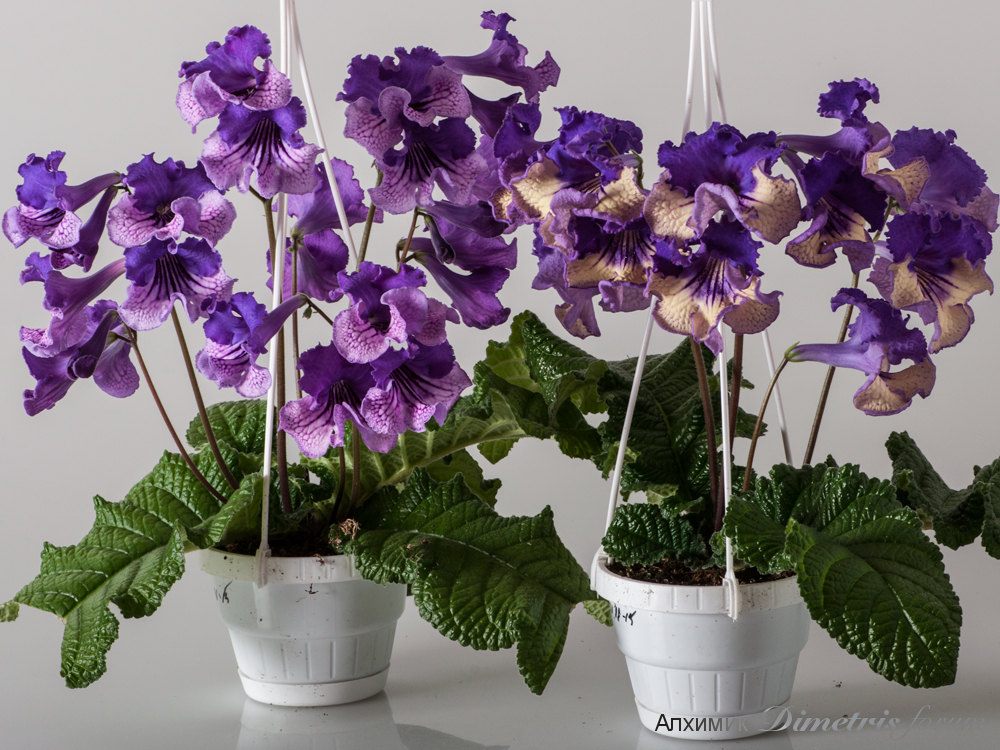 Feb 2015 Pavel: " This seedling needs a name. This vigorous hybrids is very easy to grow and propagate, has many large flowers (8 cm (>3.5 ") on the very strong peduncles, super floriferous"