First time this seedling was presented to the public on Oct 28, 2013
Pavel: "Hyper-double with darker edge."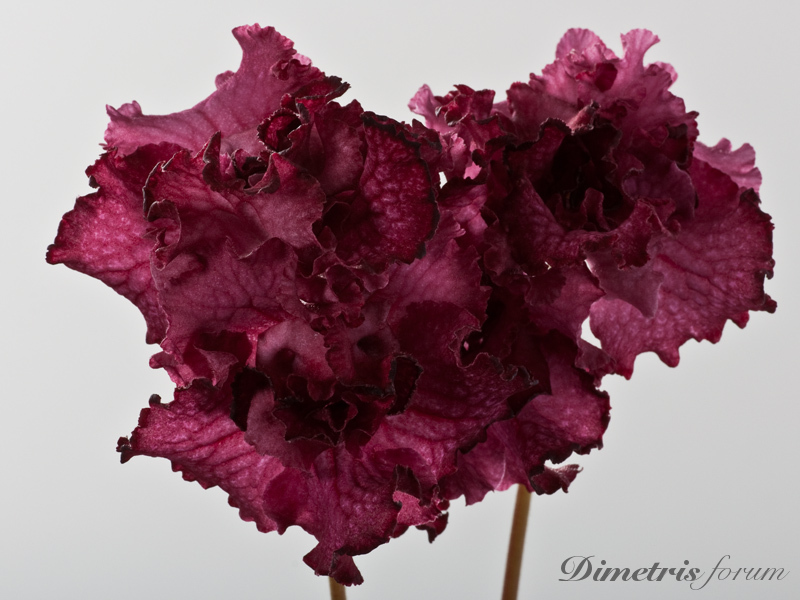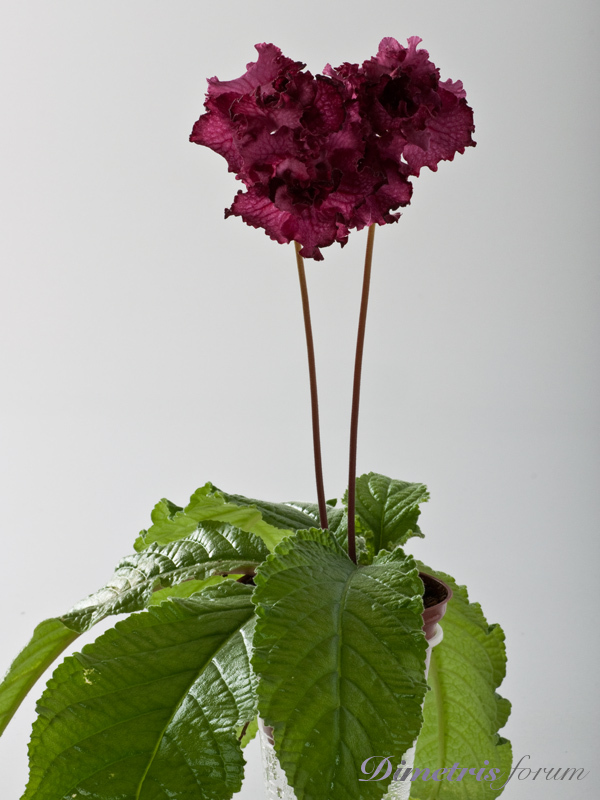 Forum: "Your new hybrids that look like roses I like very much"
I have to agree. I love them too. DS-Roxolana is one of them and super prolific bloomer. sometimes hyper-double hybrid does not produce many blooms because each bloom already represent few blooms murge together. However, DS-Roxolana is crazy bloomer in spite of it" (Francheska)
Pavel: "One month later - the same flower"
Look at the size (3.5")(Francheska)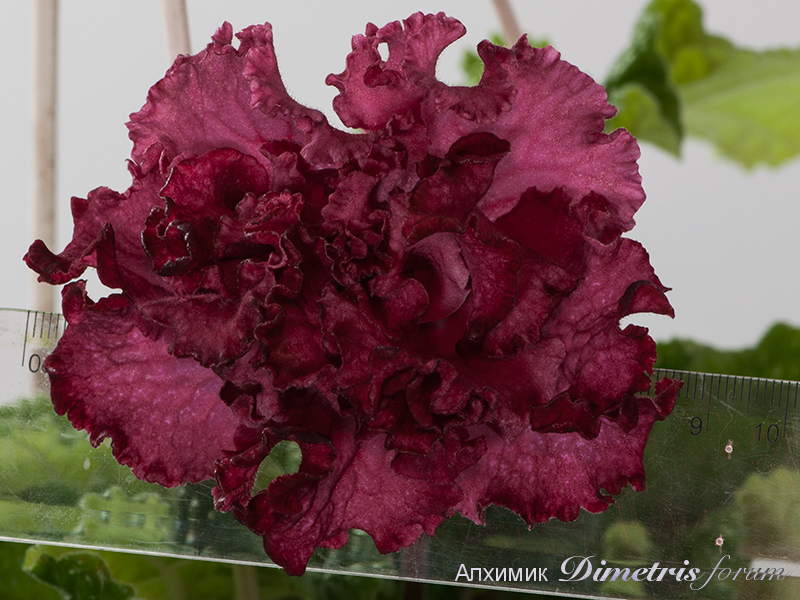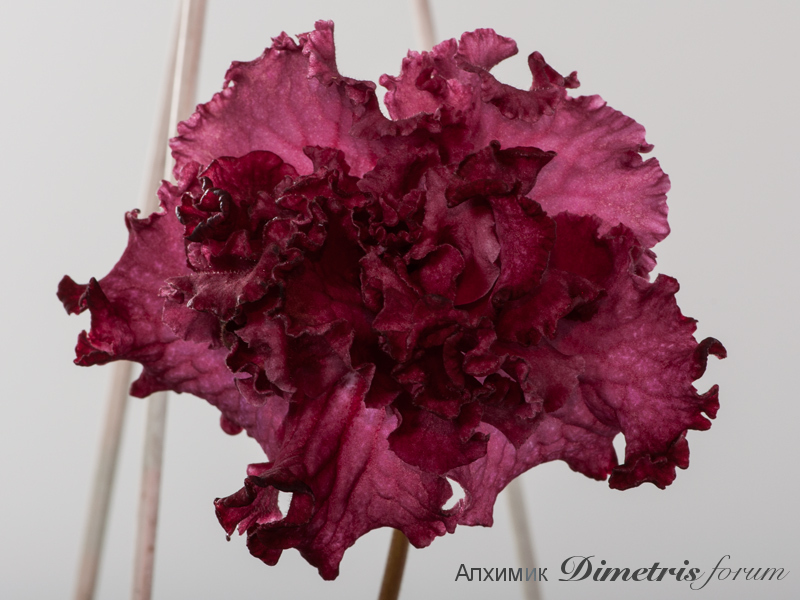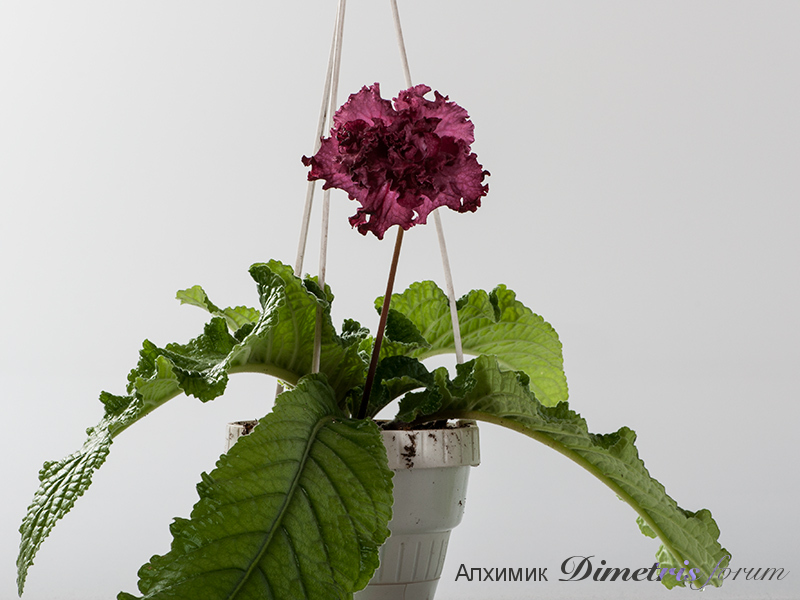 Forum: "Cool, now I want the same bloom but in different colors like yellow, blue..

"
April 20, 2014 Pavel: "Now this seedling is an adult and looks great. Blooms stay for more than a month. Bloom's size in average 7-9 cm (more than 3.5") Always hyper-double. Edge of the lower petals is var dark, almost black."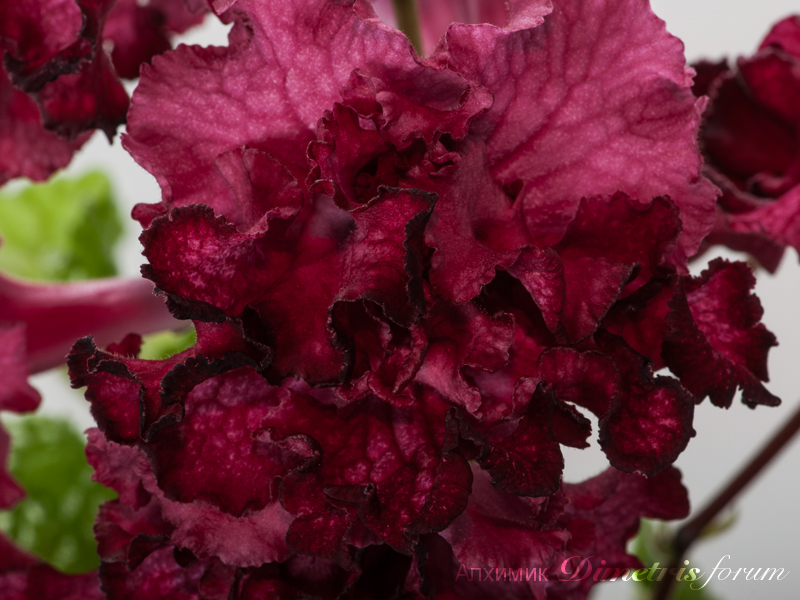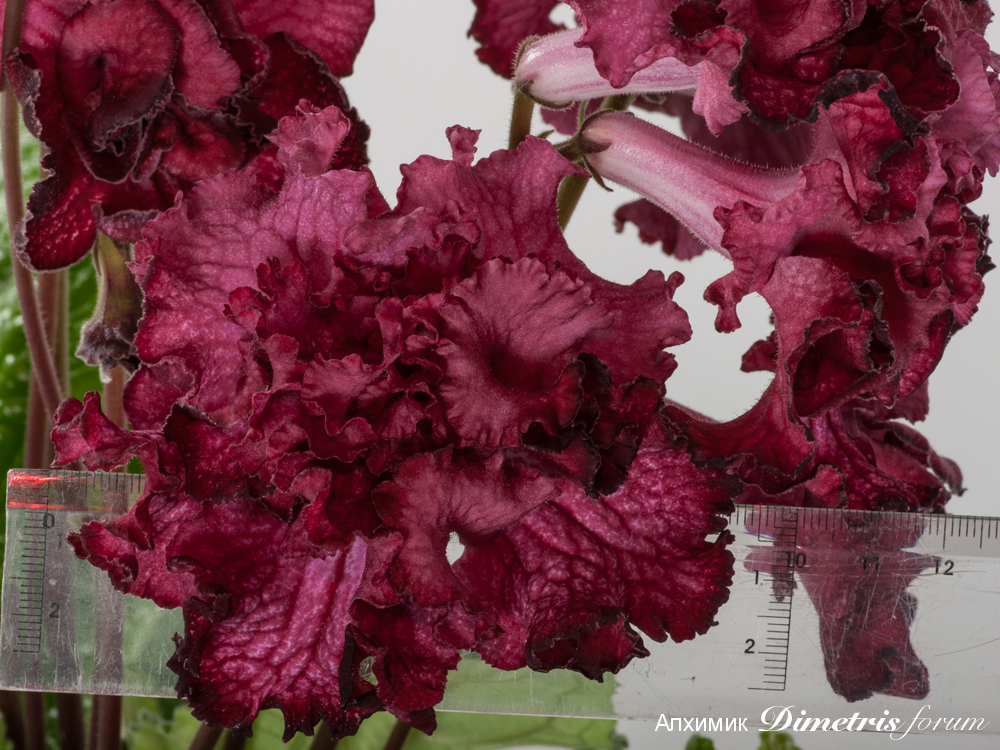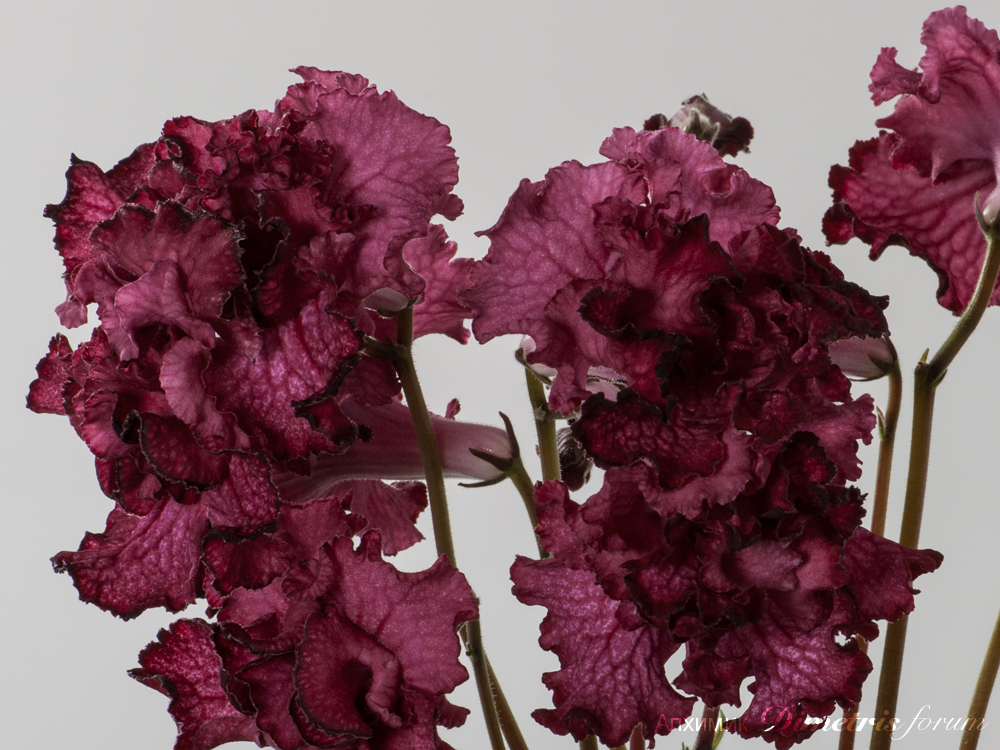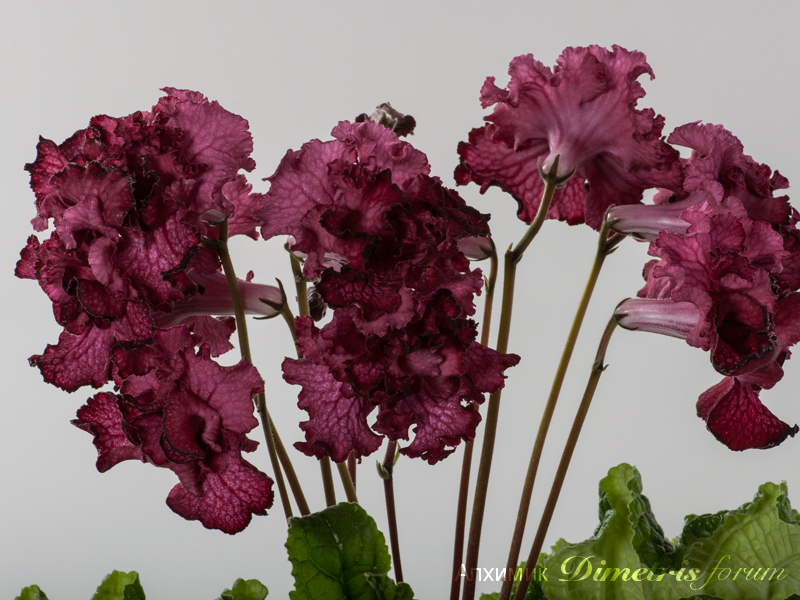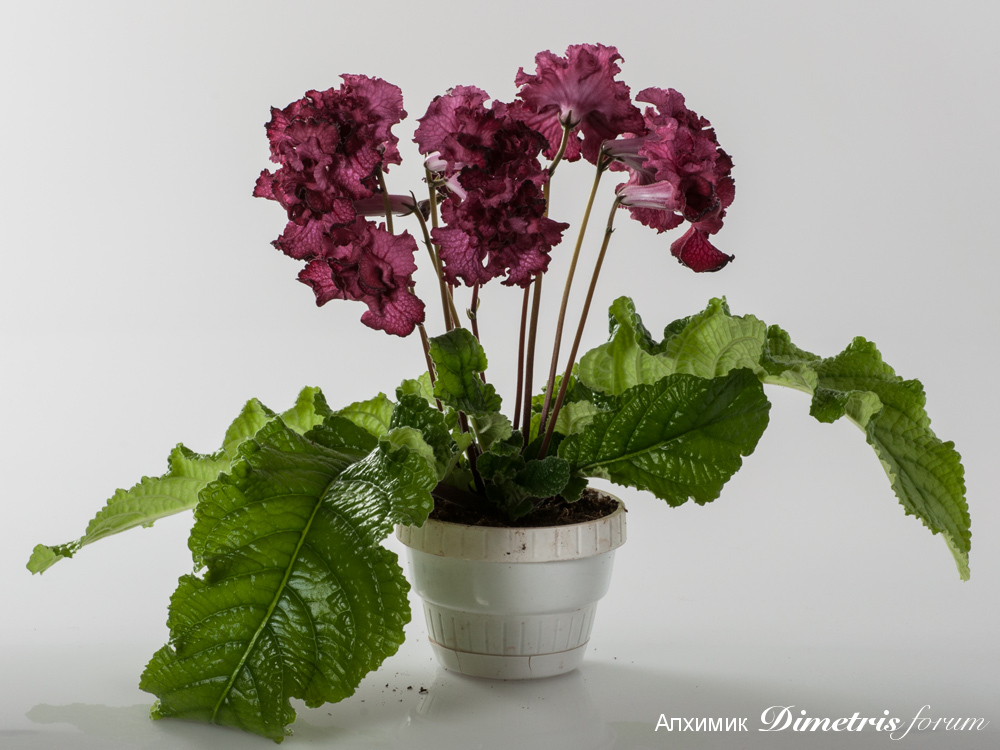 Here is the same one on the video:
http://youtu.be/ZdBb5YbatsY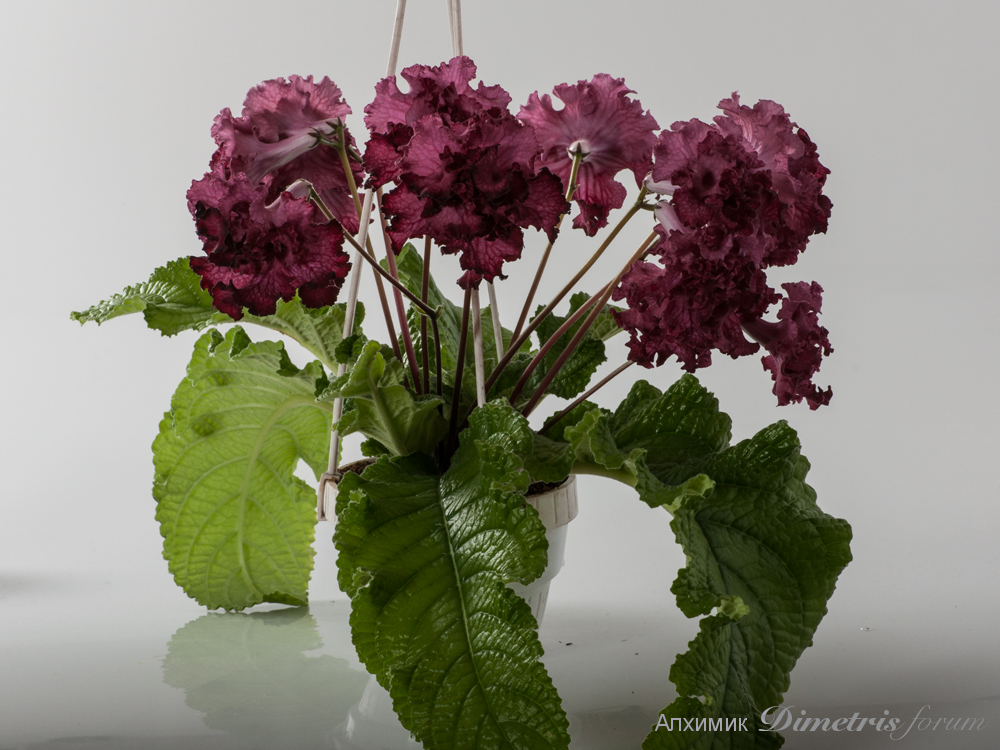 Forum: "What about pigment, how stable is it?"
Pavel: "Pigment is good, does not fade"
Aug 1, 2014 Pavel: "Plant becomes the favorite in our greenhouse. Flowers are not large but super large because of hyper-doublness" Peduncles are very think and strong; easily hold this blooms.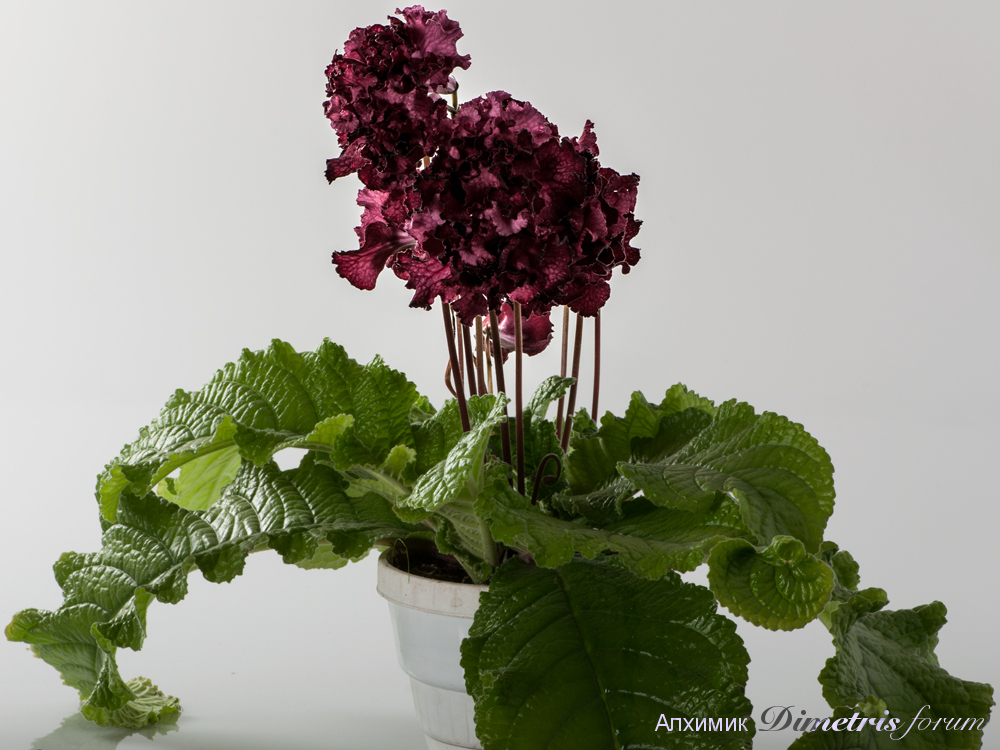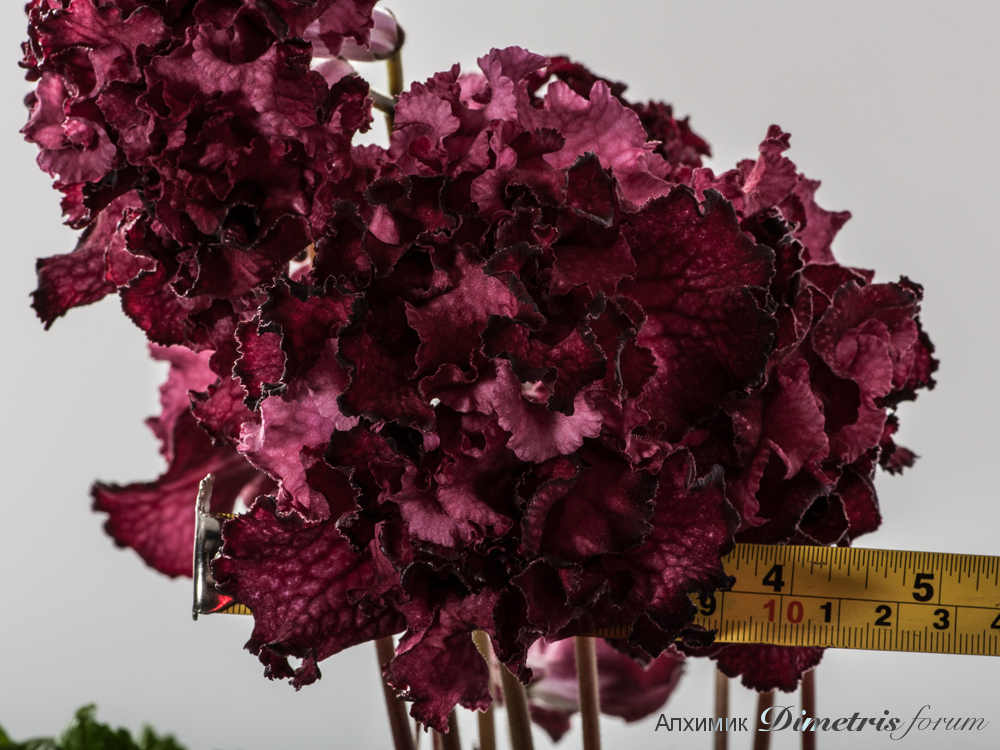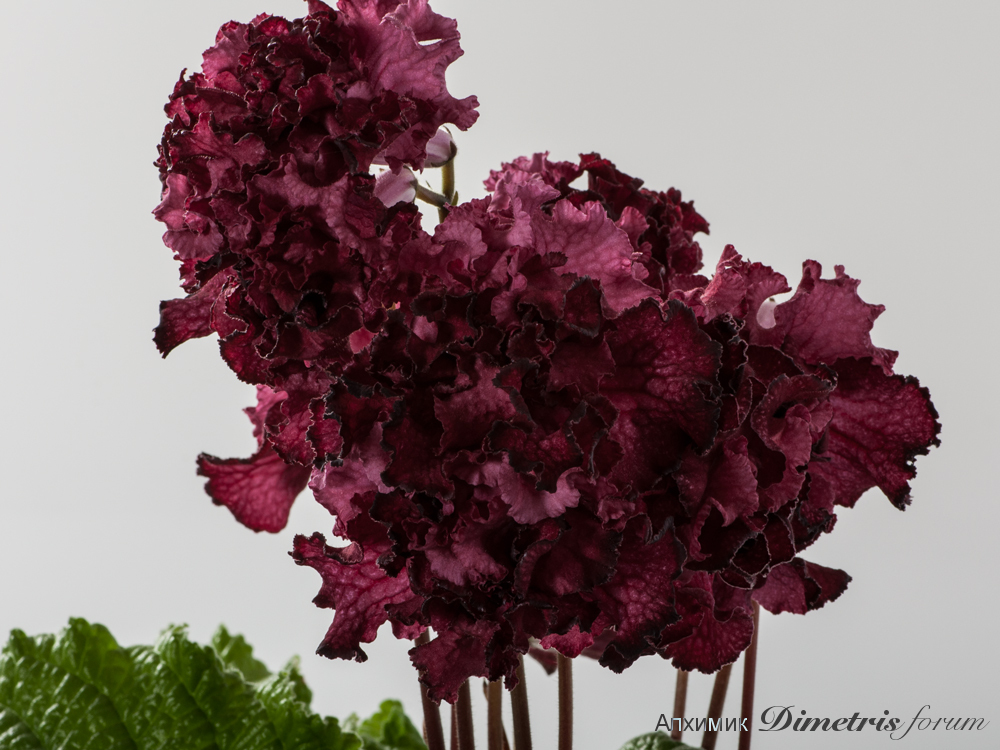 Here this plant on video.
https://www.youtube.com/watch?v=ejbM_BWWkr8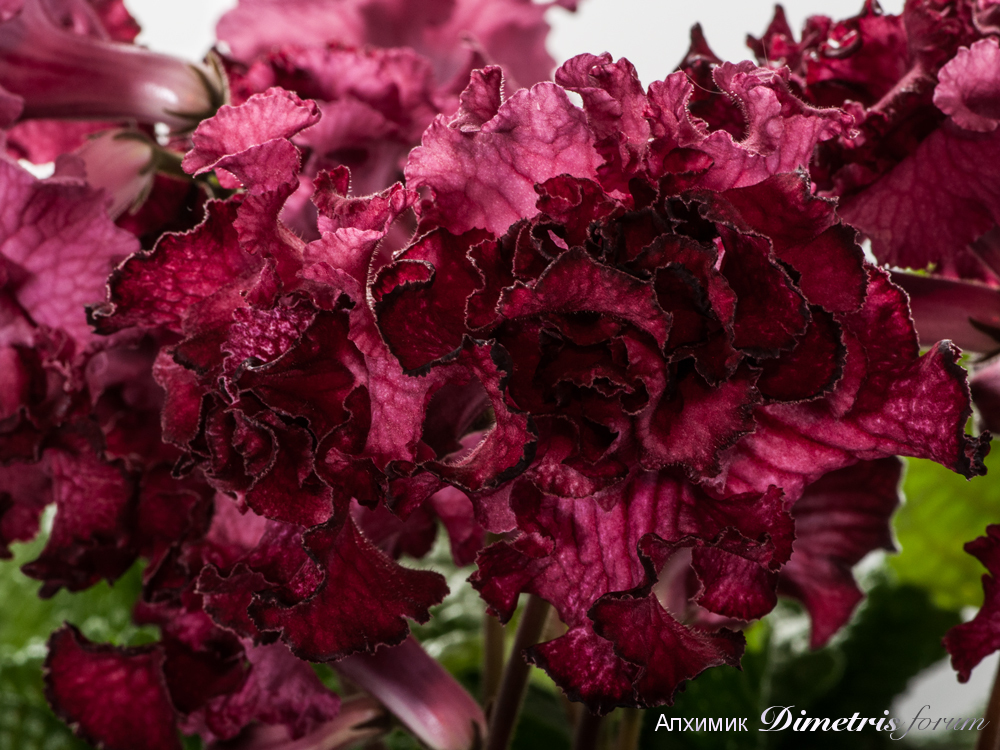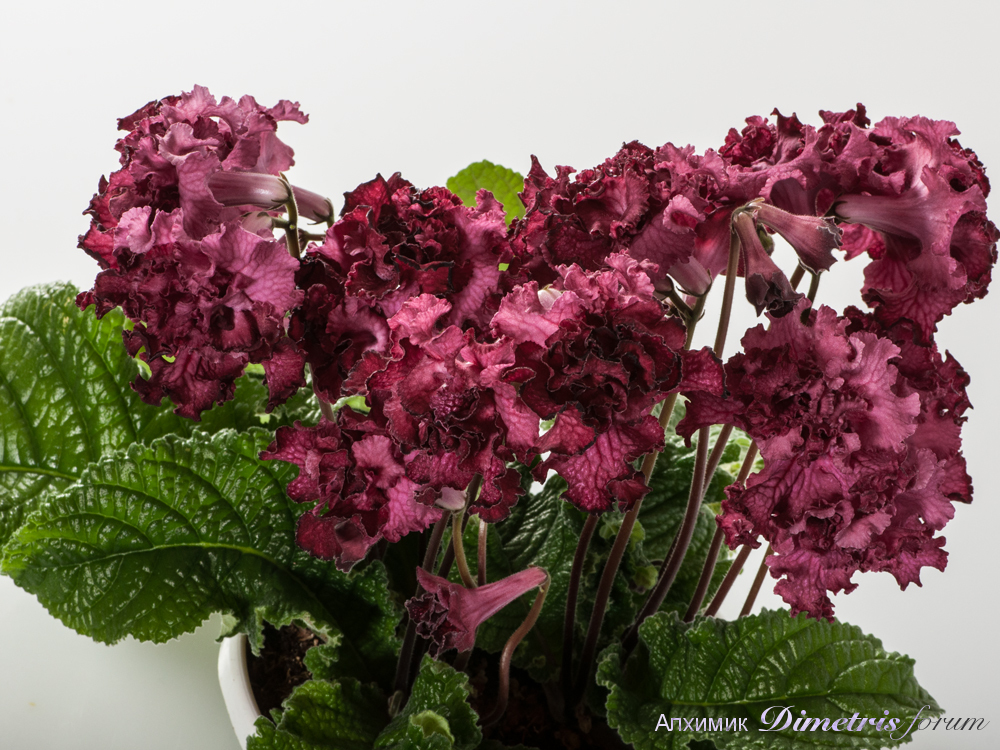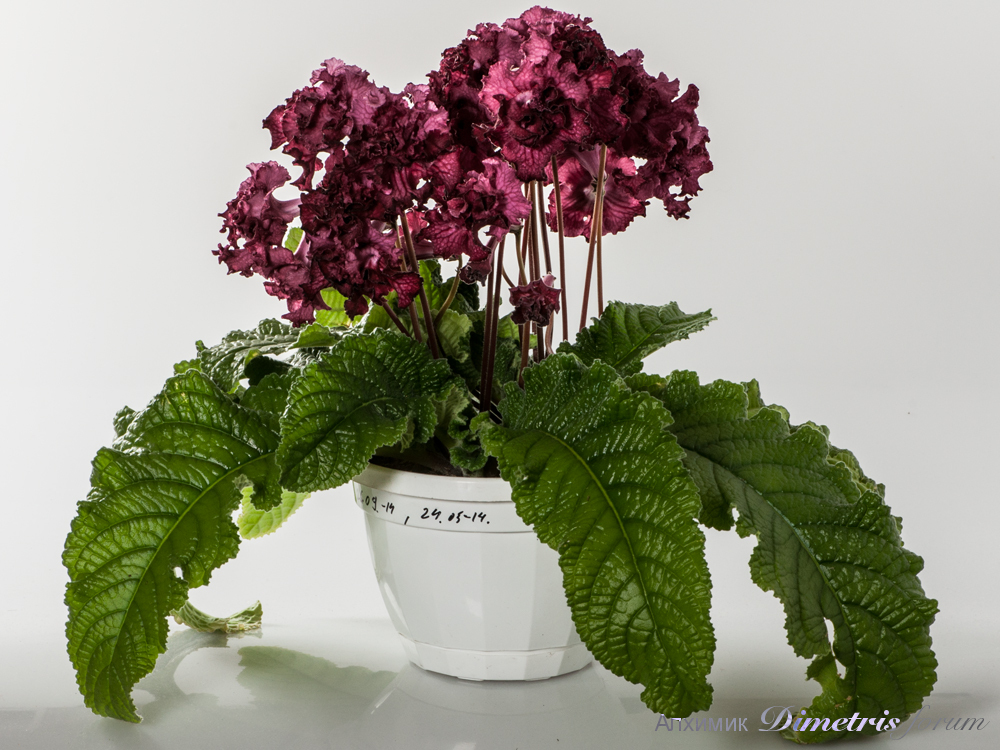 THIS ONE GOT A PRICE IN SIBERIA SHOW AND DID NOT LOOSE ANY FLOWERS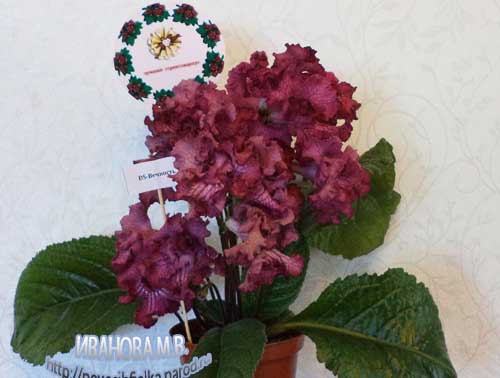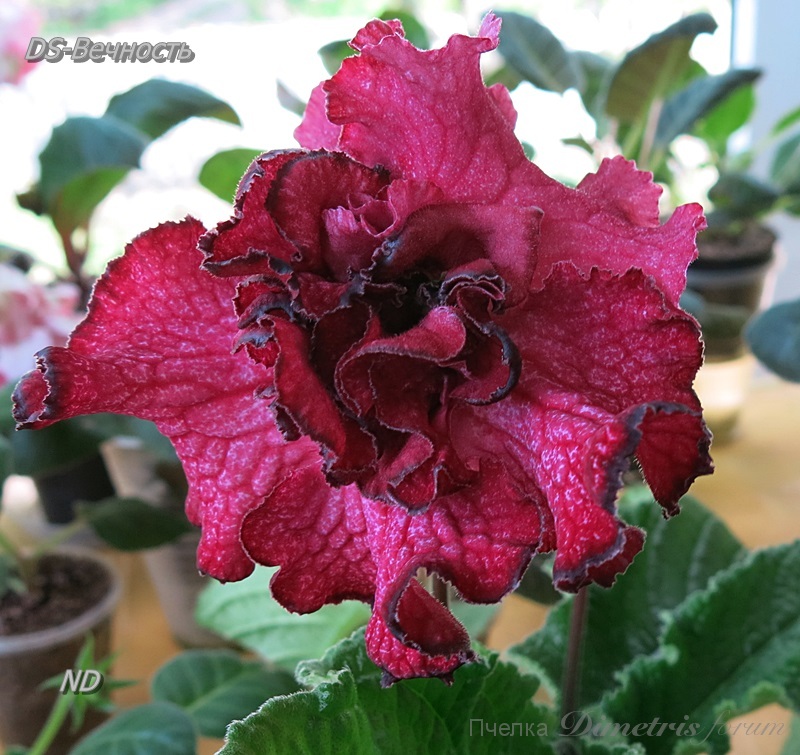 more photos from forum