This is translation from the original Dimetris' Russian-speaking forum.
http://dimetris.com.ua/
Pavel Enikeev is Dimetris' founder and forum's administrator. His Russian-speaking forum's name is Alchemist ("Алхимик"
in Russian).
Dimetris' best hybrids are in the CATALOG/TABLE here:
http://streptocarpus-dimetris.com/catalog-en/index.php
----------------------------------------------------------------------------------------------------
June 20, 2013
Alchemist: "This seedling is from the crossing of native Streptocarpus Dunnii with our hybrid DS-Yarilo. We wanted to have flower color from S. Dunnii but neat rosette from DS-Yarilo. Flowers are not large, only about 5-6 cm (2")
Here is what we've got: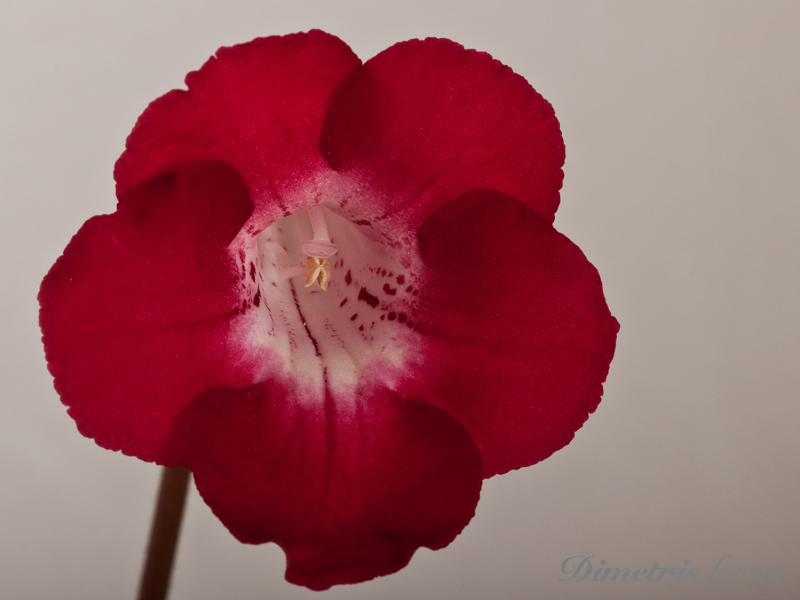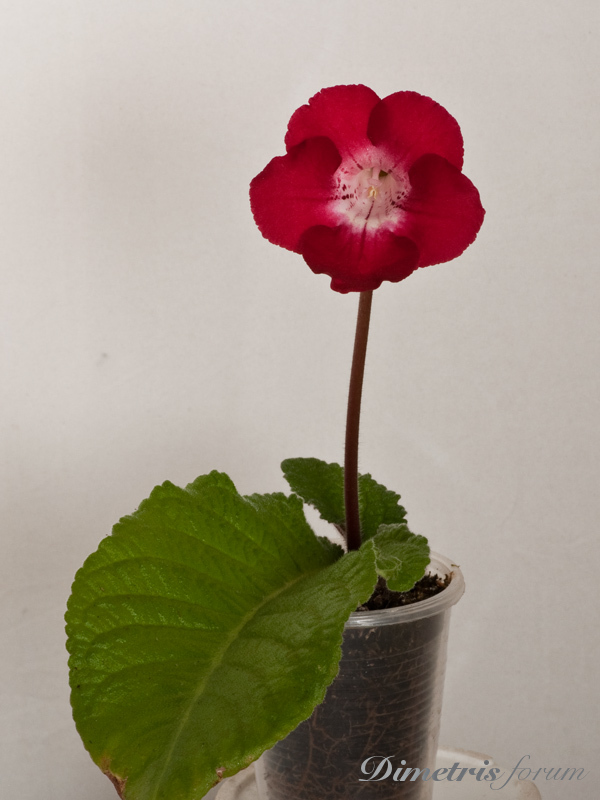 Questions from forum: When you cross DS-Yarilo with native Streptocarpus Dunnii, does red color dominant?"
When I (Francheska) translated Pavel's (Alchemist) answer I have added my own comments in order to clarified some details which otherwise might be difficult to understand.
Alchemist:
"First, we have to be curtain about definition of the colors. Second, people perception is different too. You probably have meant that the S. Dunnii has red color. We call it "red" but with tint of orange. DS-Yarilo has other red-like color, but with tint of purple. Indeed. many strep growers call this color "red". However, I think that true red is different and more like scarlet.
We know that main color carrier in the flowers are pigments. Flavonoids, especially anthocyanins are the pigments responsible for streps' red, purple, blue and violet colors. Many factors can change anthocyanins colors and tints. Here are few. 1. Presence of other pigments. 2. Copigmentation with other flavonoids. 3. Interaction with different metals. 4. pH (acidity/alkalinity) of cell. In crossing when at least one of the parent is a hybrid (In our case, it is DS-Yarilo), it is impossible to predict what gene/characteristics would be dominant. Hybrids are complex mix of genes/products that influence each other in very unpredictable way. Question is what to do? It is quite easy.

One has to do a lot of crossings and grow thousands of seedling. Intuition might help.

Strict selection of seedling is a must.
Scarlet red is very different to obtain. We don't know why. At least it is here, lets enjoy!"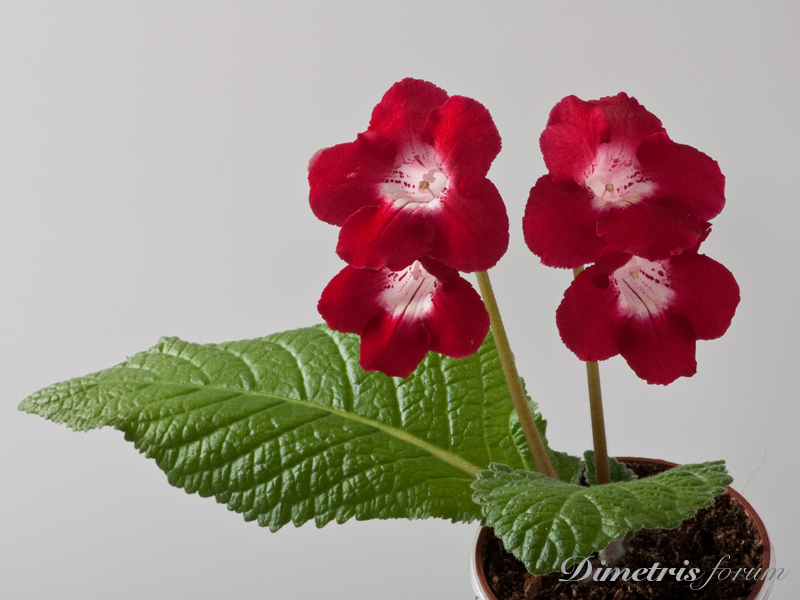 Forum: " we want babies"
Alchemist: "Rosette is quite compact. That's why I don't have many leaves to start babies."
First photos from forum: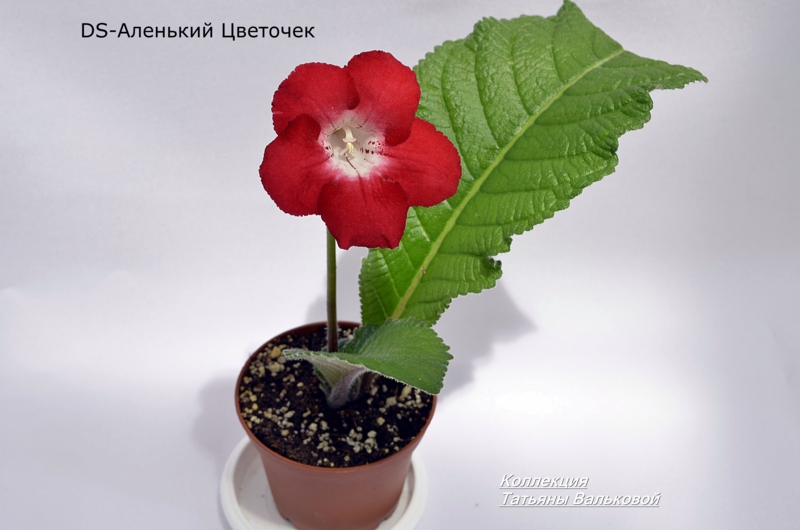 May29, 2014 Another photos from forum: "Pictures do not do its justice. Images are much lighter than real flower."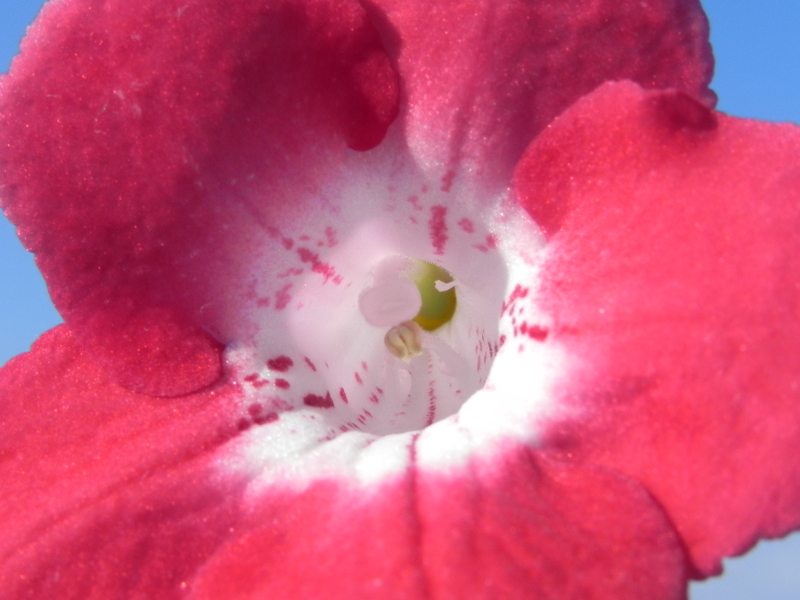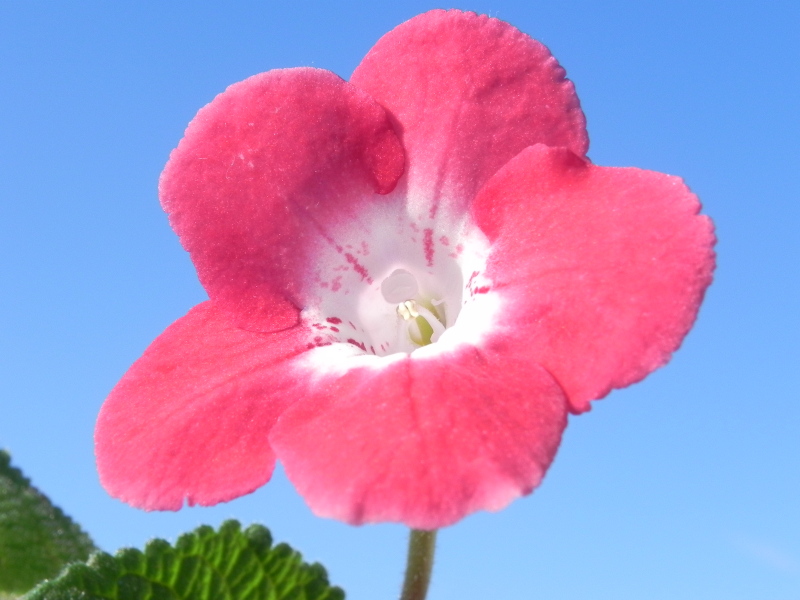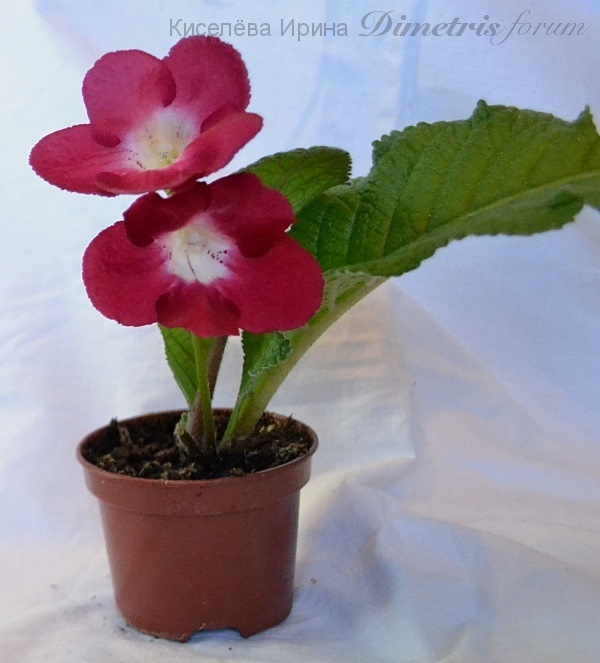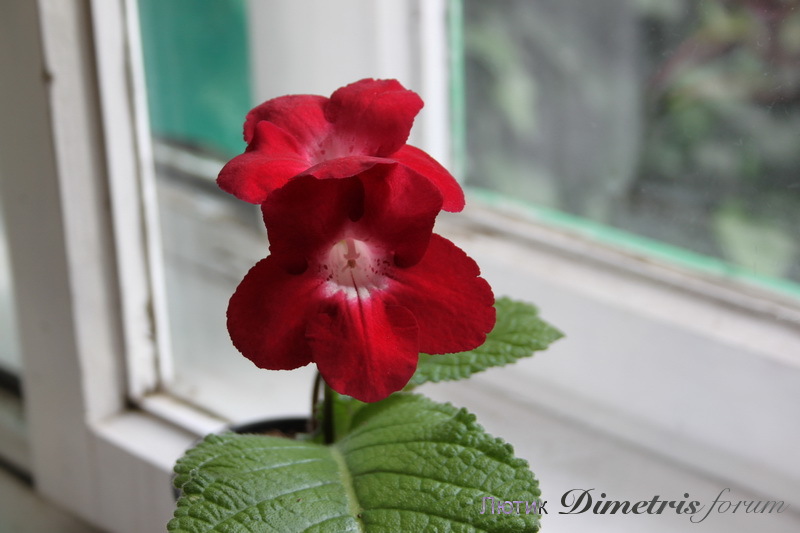 June 11, 2014