First time this seedling (no name yet) presented to forum:
Pavel (Dimetris founder):
ЭThis young plant has huge -10 cm - 4" flowers. Very thick peduncle easily holds four blooms. The color is very rich and dark: Something between burgundy, cherry and violet.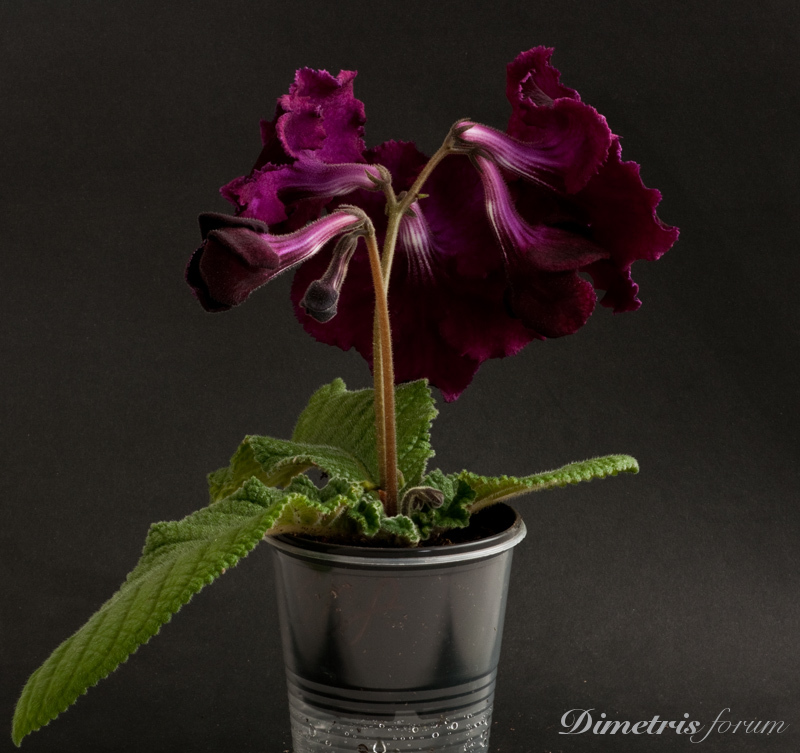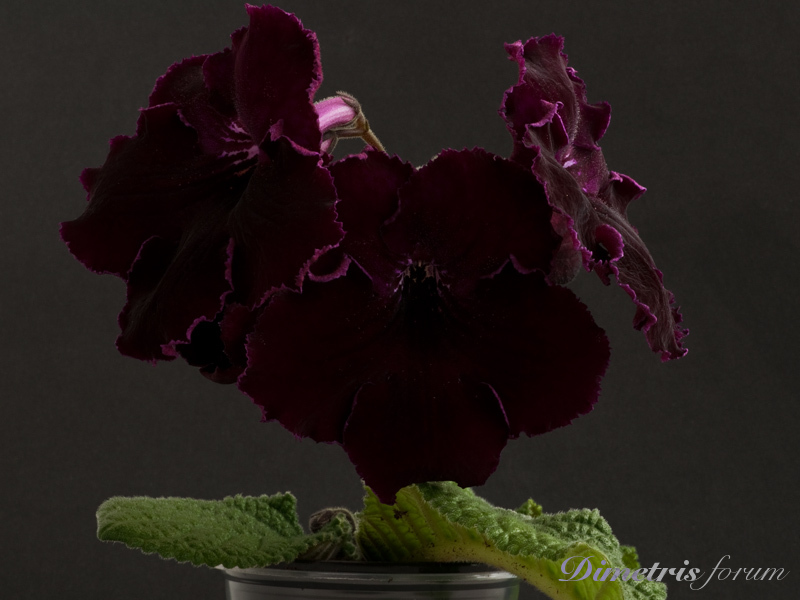 Like many others huge flowered strepsб blooms do not stay long and may тще withstand transportation well"
Forum: "It is OK since many growers do not "shake" their plants"
Pavel: "I will propagate this one, since rosette and flowers are exceptionally beautiful"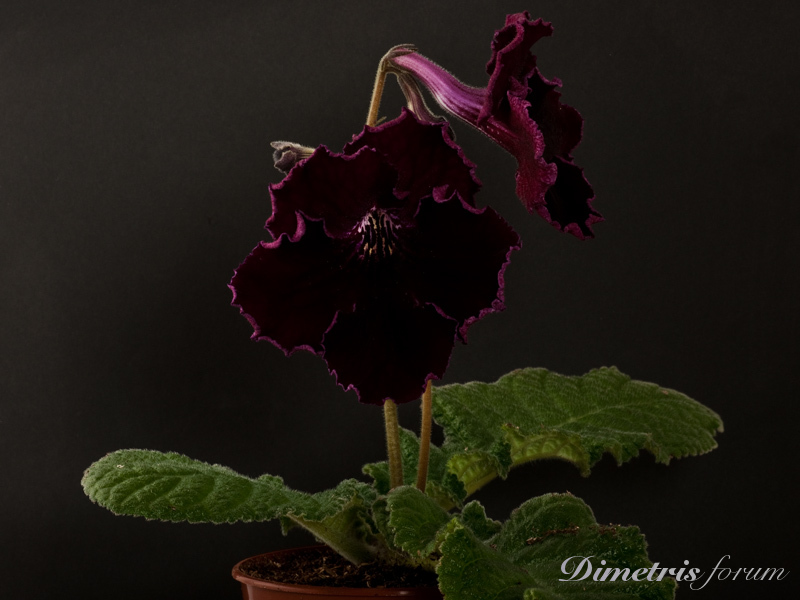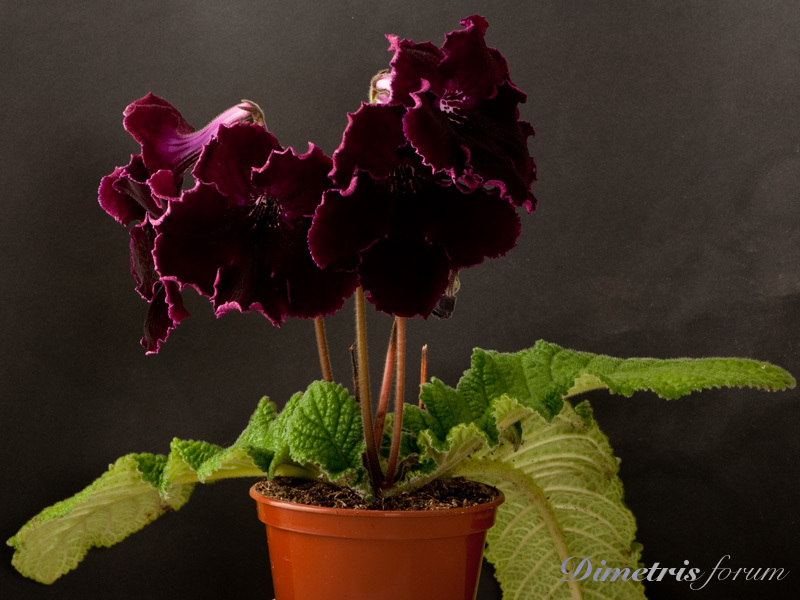 video:
http://youtu.be/Vcb0cwxVkUU
Original plant today: Jan 2, 2014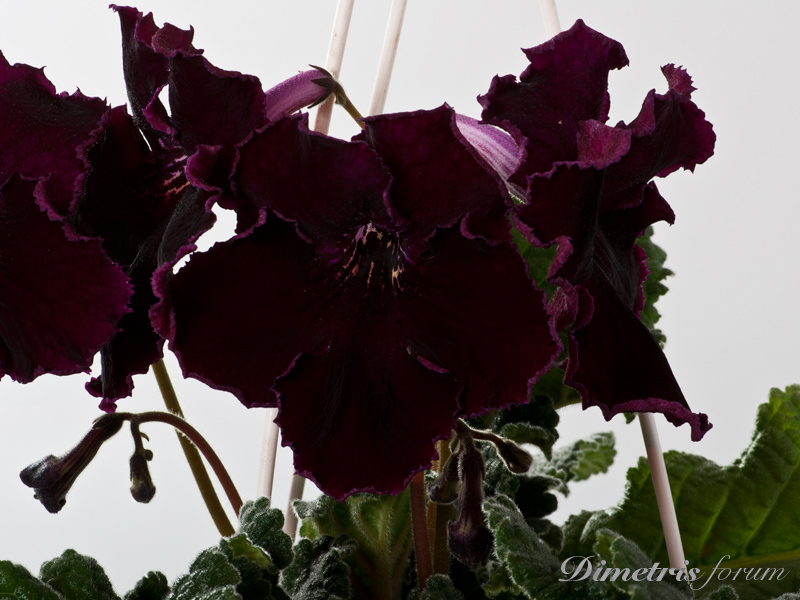 First photos from forum Jan 11, 2014: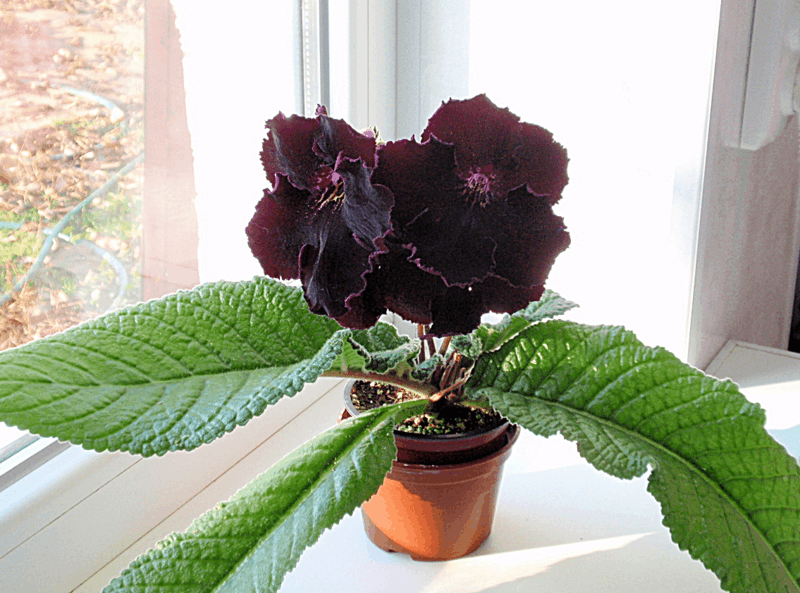 Please find other parameters of this hybrid in the TABLE/CATALOG:
catalog-en/index.php