DS-Black Magic
The petals of these flowers appear a velvety black in front but are purple, with all the beauty that red and blue give to purple, on the back side and when viewed through the throat. It's truly remarkable plant. Is this not MAGIC?
This variety differs from the other black variety, DS-Gothic, in the following ways: The flowers are open wider, the peduncles are shorter, and the plants produce more blooms.
It has a medium-sized rosette.
Almost black flowers contrast beautifully with light green foliage. Because leaves contain more chlorophyll B, it is not recommended to expose this variety to very bright light. The light should only be filtered. Direct sun even in cold temperature could be harmful.
The leaves' shape allows growing 2-5 rosettes.
The optimum pot size for a two-year-old plant is about 12 cm (4.75") with a maximum size of 18 cm (7")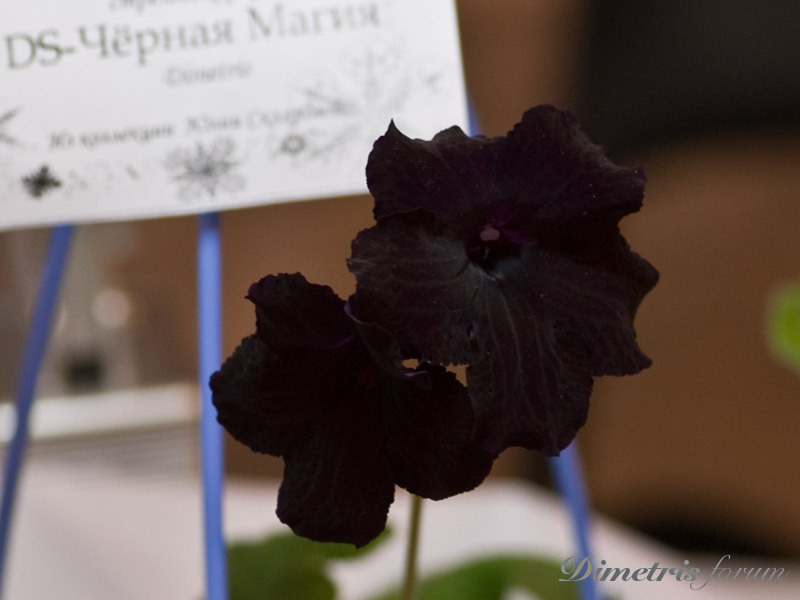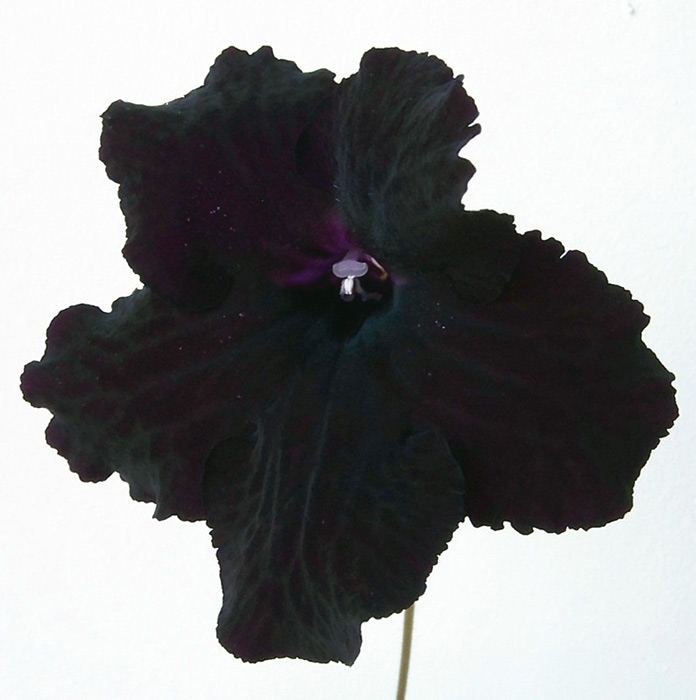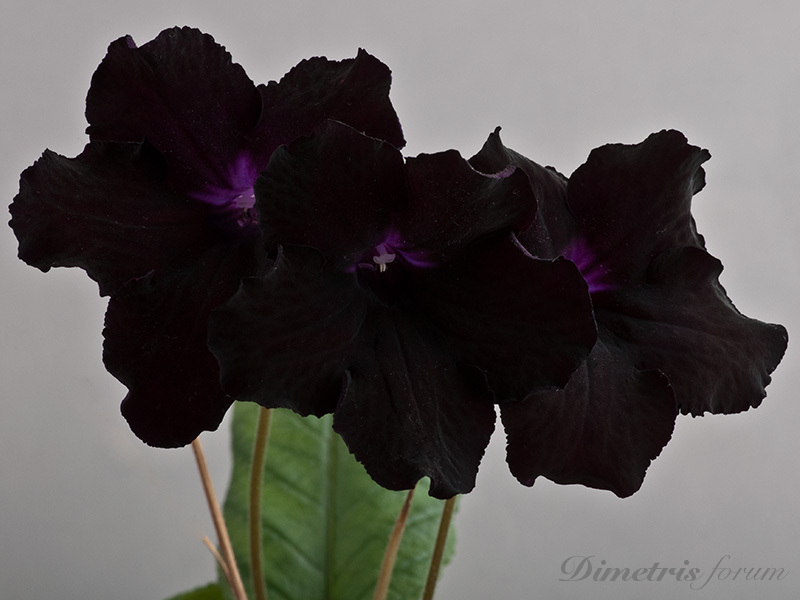 This hybrid was hybridized by Pavel but grown from seed by Julia Sklyarova
Here is the little video about it
http://www.youtube.com/watch?v=km8Tspvm104
Julia invited professional photographer with special equipment to have a good picture of that variety with it velvety black color. Everything failed because it is BLACK.
Pavel thinks that the best background to photograph this hybrid is black. Professional photography black paper reflect some light and looks a little grey. However blossom absorbs even more light, therefore we see the real color.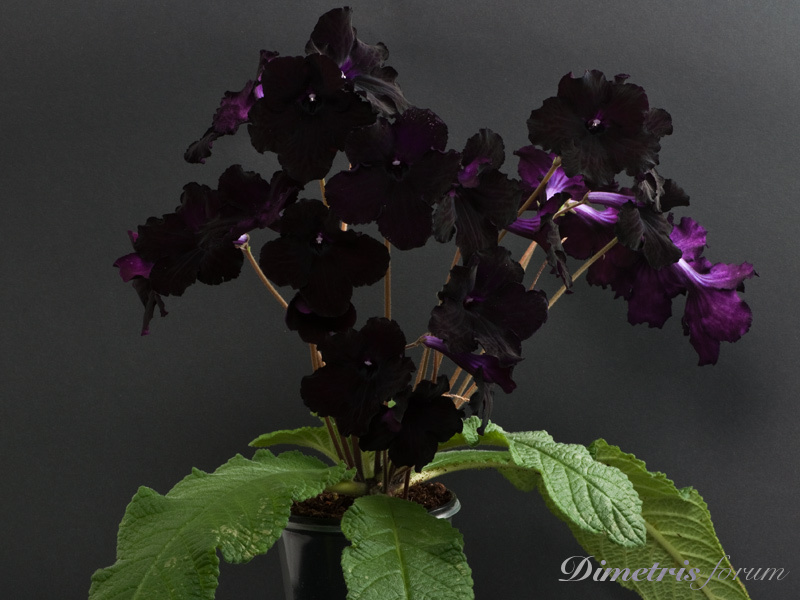 Seems people like this variety a lot, however somebody already ordering the strep with the same color but double flower like DS-Legend.
Never enough - human nature. Personally I love this hybrid and I am OK with simple flower