This seedling is a silivan. I like it because it does not have any problems. It grows like a weed. I like its bright netting and edging. It also does not drop flowers like typical silivanans.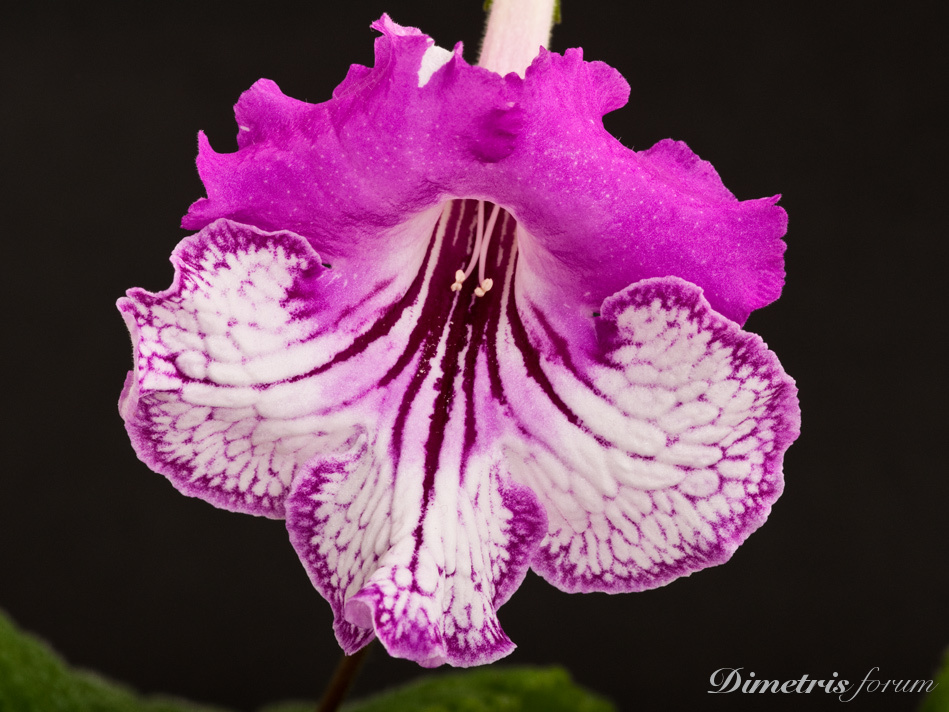 Pavel:" It starts flowering very early and blooms like crazy."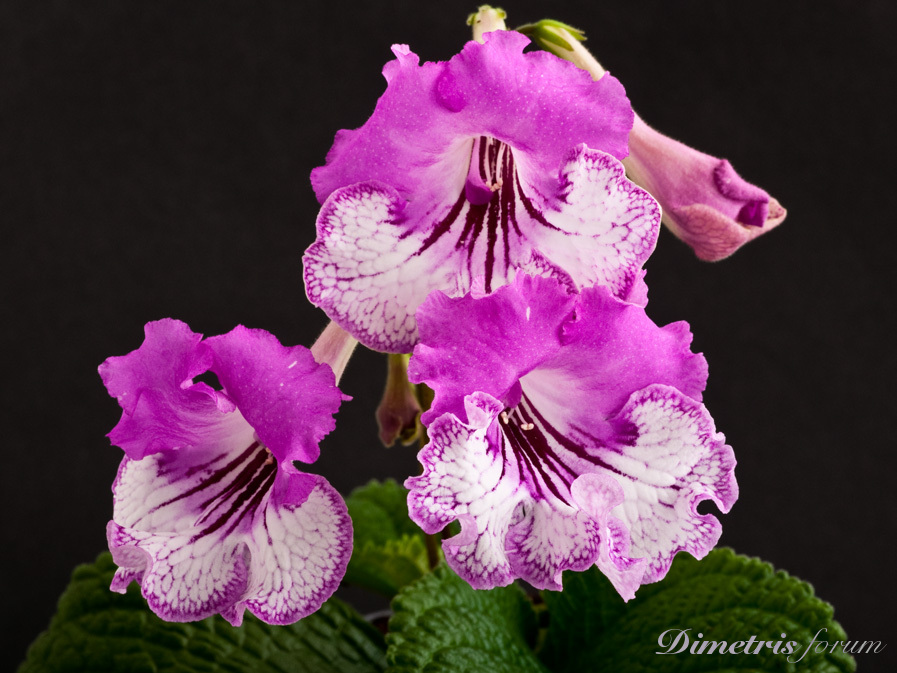 Pavel:""Flowers are not large - 7 cm (2.5") Pigment is resistant to fading. Blossom are wide open. This is important for silivans. Background is pure white without pink or yellow tint"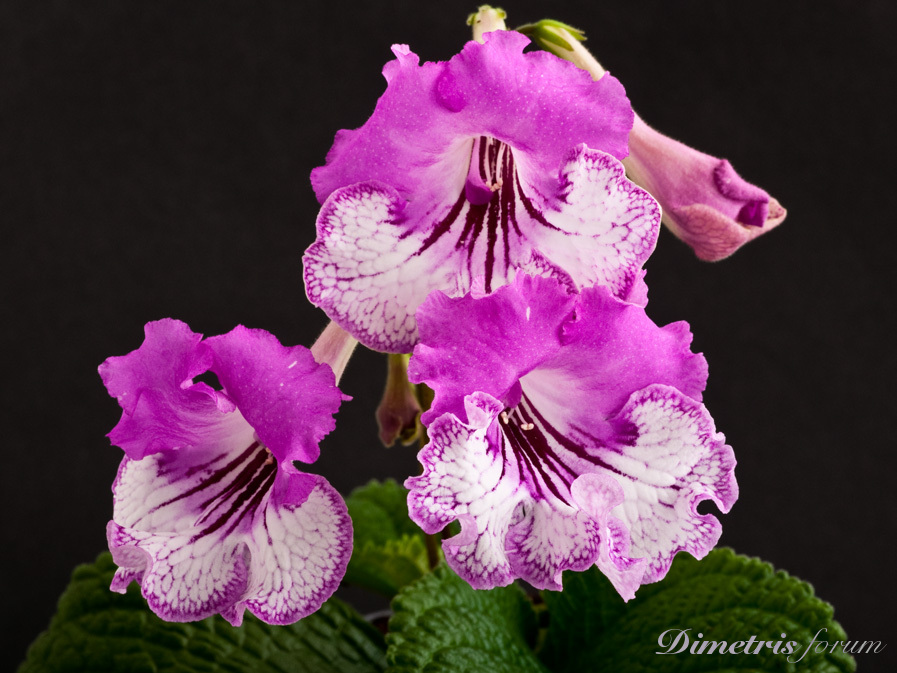 Forum: "I think that I saw a similar polish strep"
Pavel:" I follow the selection of streps in the world. Many polish streps look similar, not only to each other but to others hybridizers' streps. I wish that Kleshchinsky would write about their differences and other properties. "
First photos from forumchane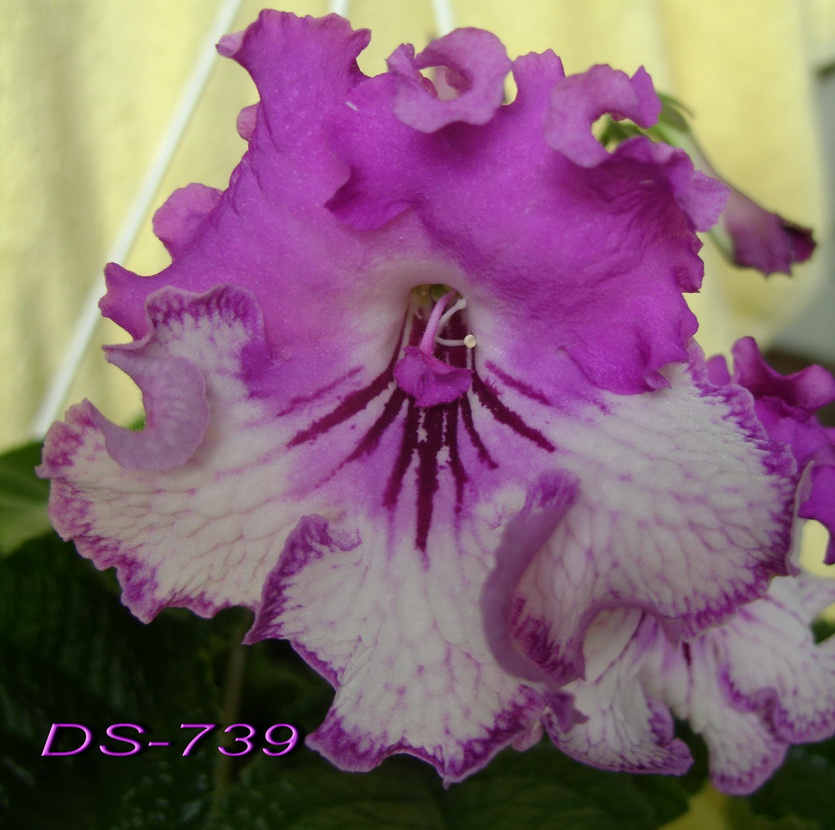 Pavel:" I do not want to give it a name because similar streps are present in other hybridizer's collections. However it is important that it does not drop flowers, very easy to grow, does not fade."
More photos from forum July 2013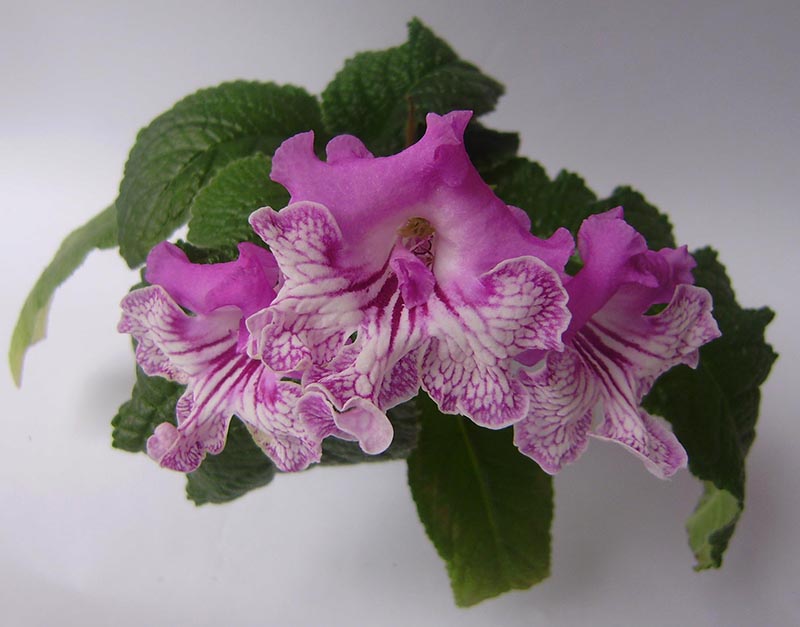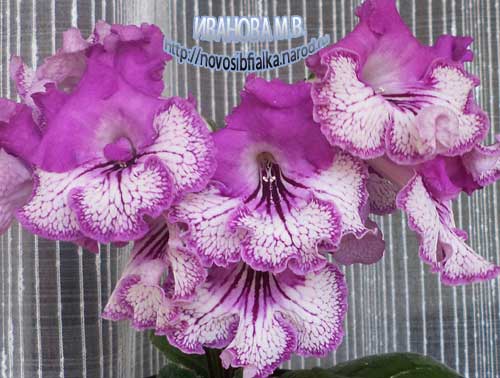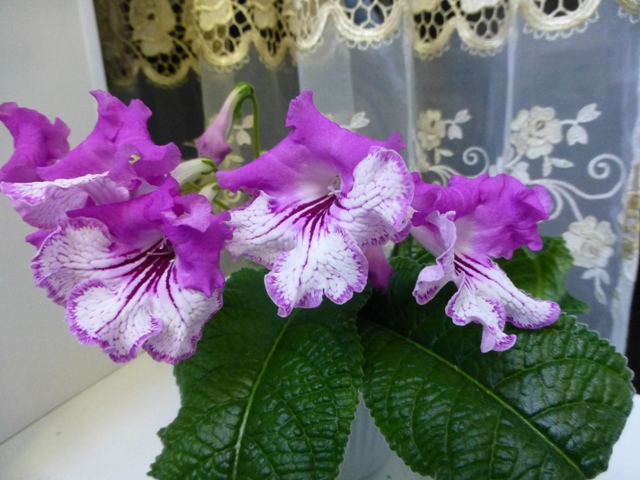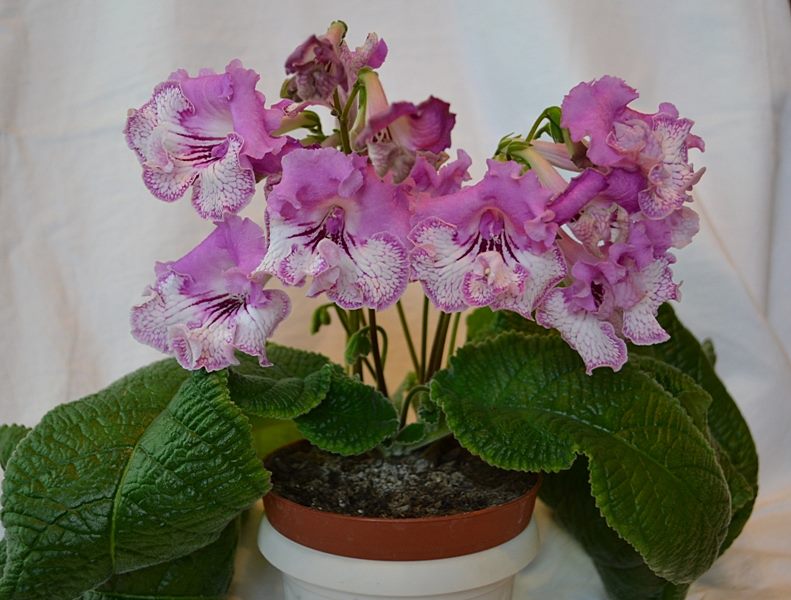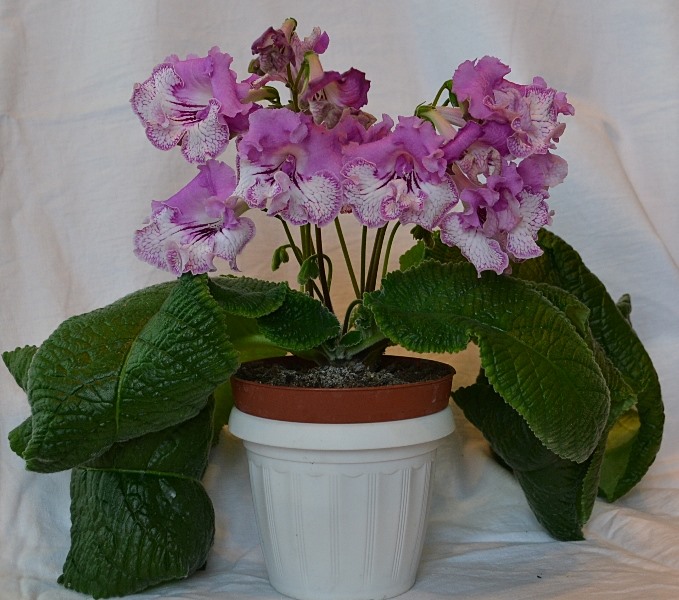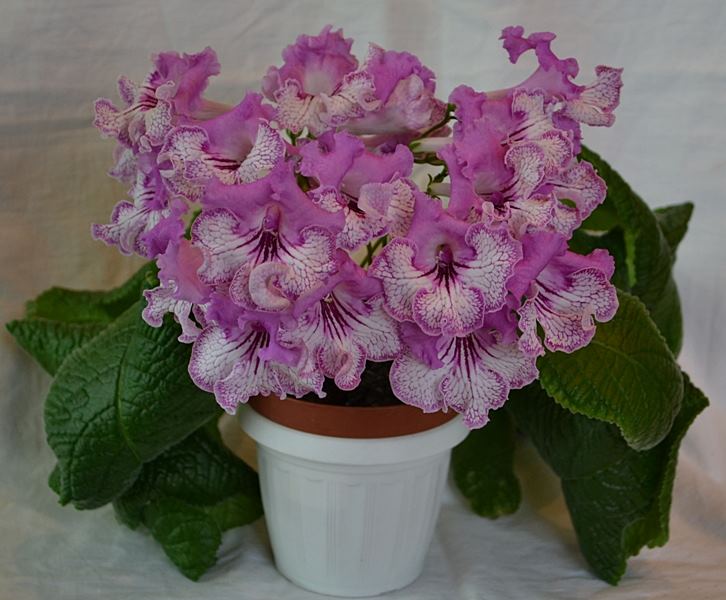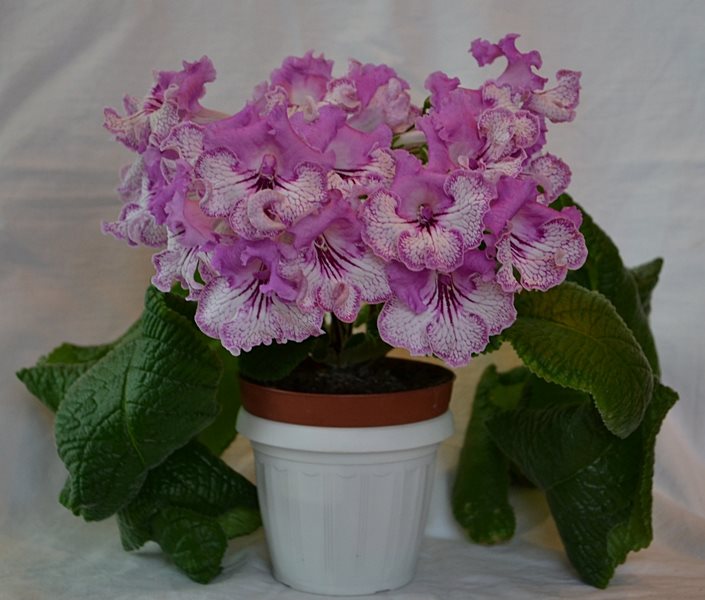 For the last few months forum members have presented numerous photos showing the beauty of this seedling and have been trying to convince Pavel to give a nane to this seedling. However, Pavel and his wife Elena are very strong critics of their own hybrids. Finally, Pavel decided to find a similar hybrid in someone else's collection as an excuse to not give this seedling a name. He failed and the name "In Laces" was bestowed upon it.