Hyper double-flowered Silivan. Blossoms - 7 cm (2 3/6")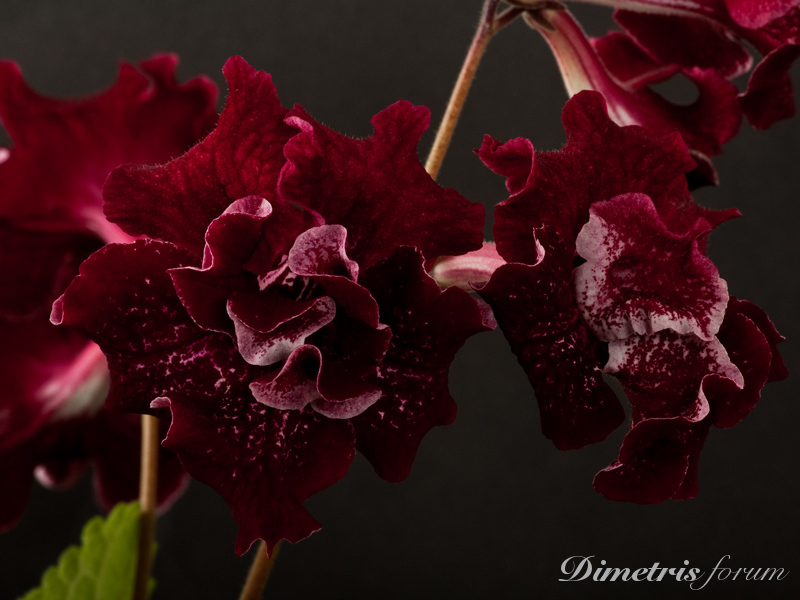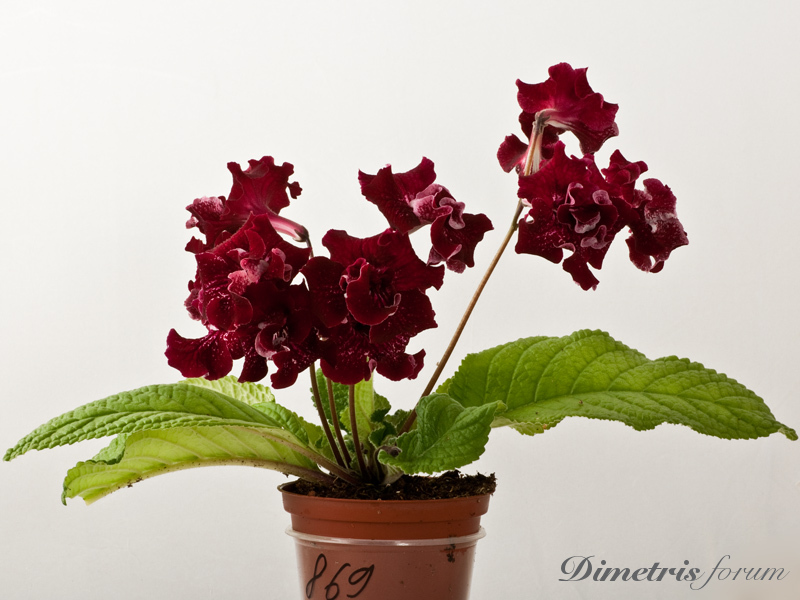 Dec29, 2012. Pavel:" Now blossom about 6 cm (2 1/4"), hyper double-flowered, do not fall at all. Red pigment is very stable. Rosette is very neat, accurate, leaves are wide and short. Rosette reminds me neat rosette of African Violets. This hybrid is perfect for transportation to the exhibition.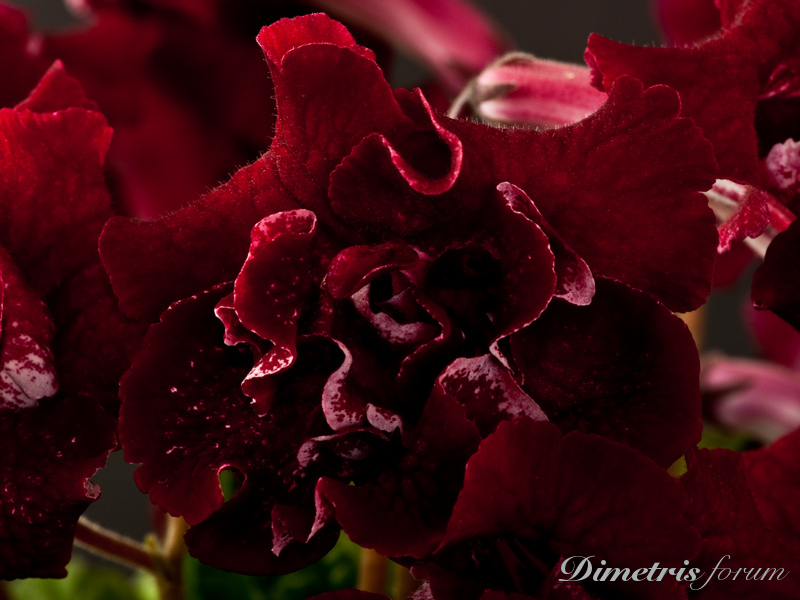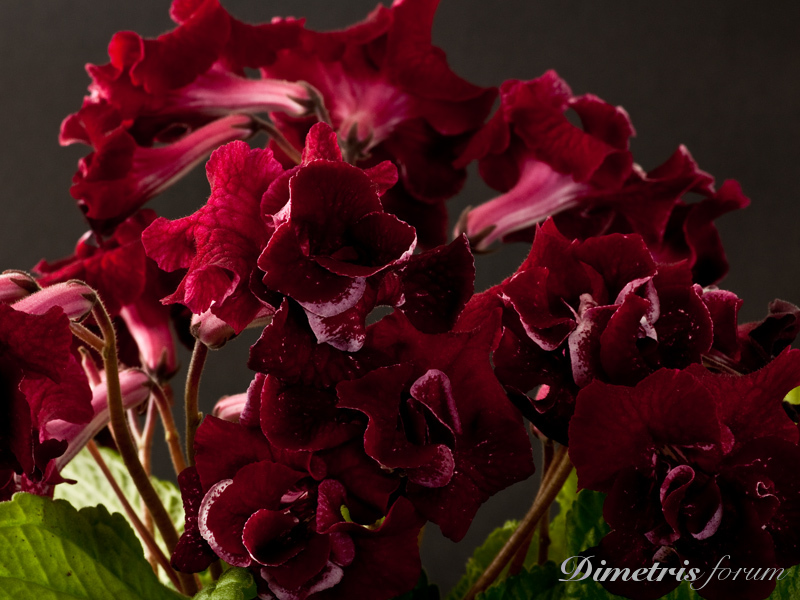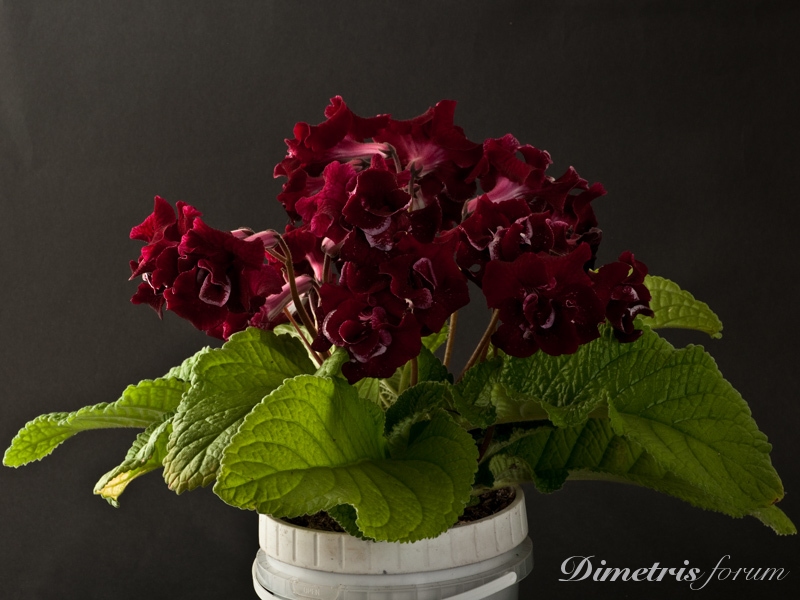 May 16, 2013
Now flowers 7-8 cm (3").