Pavel:" Double-flowered Silivan. Flower are 5-7cm
As you know, practically all Silivan (Streptocarpus Silvia descendants, that do not have fertile pestle and have characteristic color pattern (two upper petals have one coloring and three lower petals have another) like famous Wow and many other latest polish' streps) easy drop flowers.
I hope to make Silivans, that do not drop flowers. Double-floweredness (absence of stamens) should stabilize the blossoms."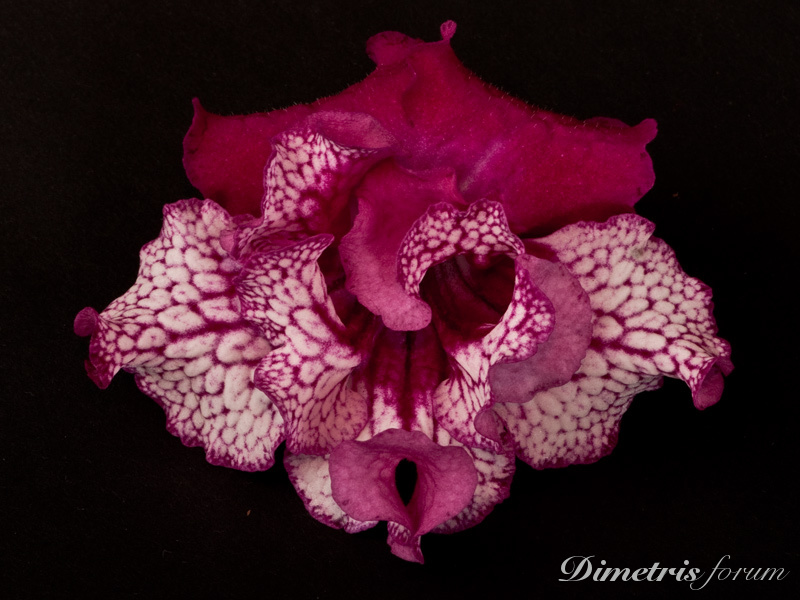 Next flowers open a little better.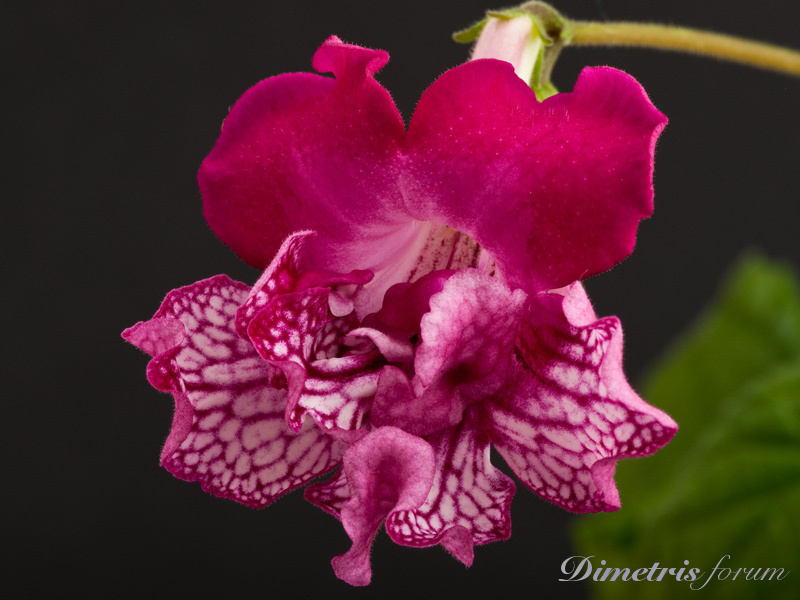 Few months later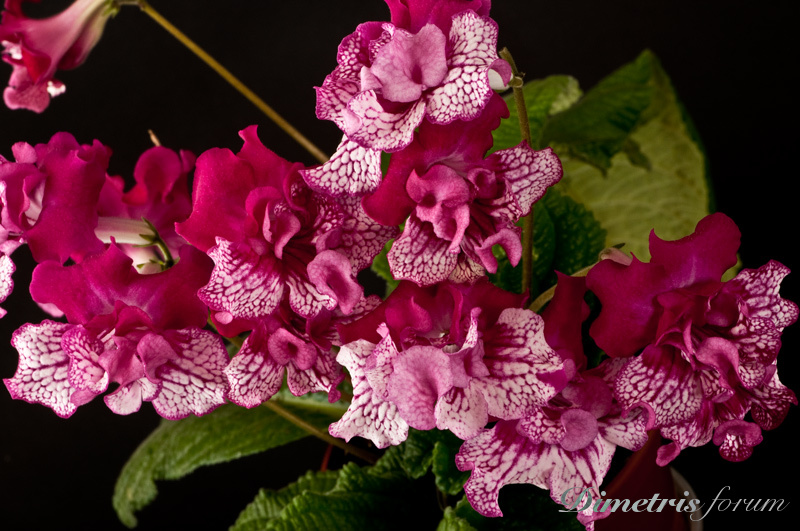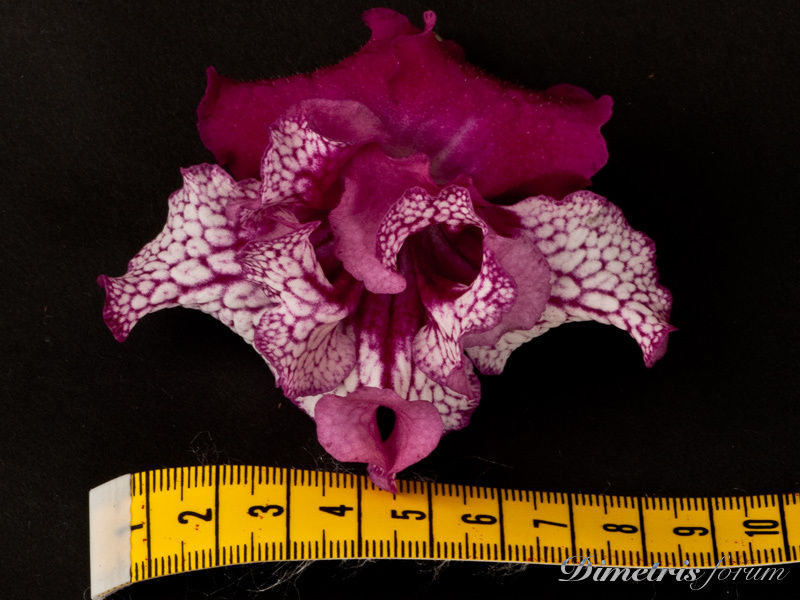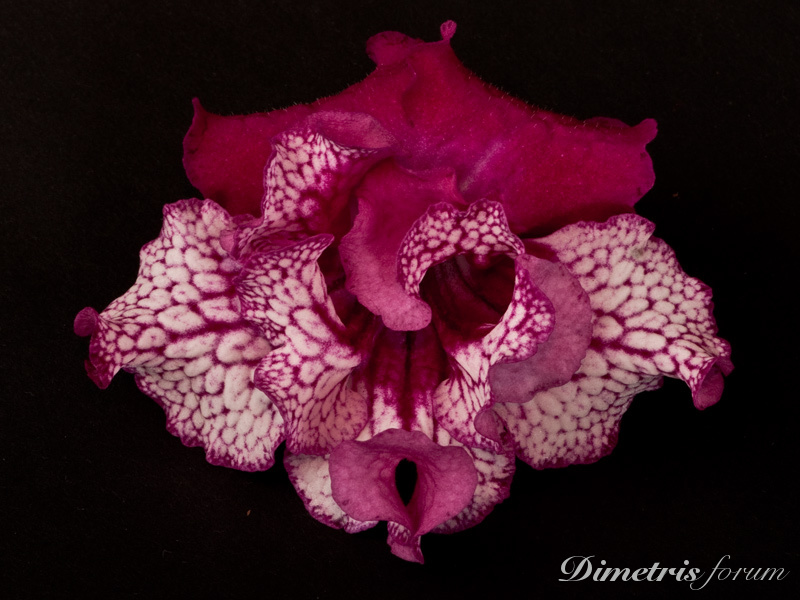 Photo from show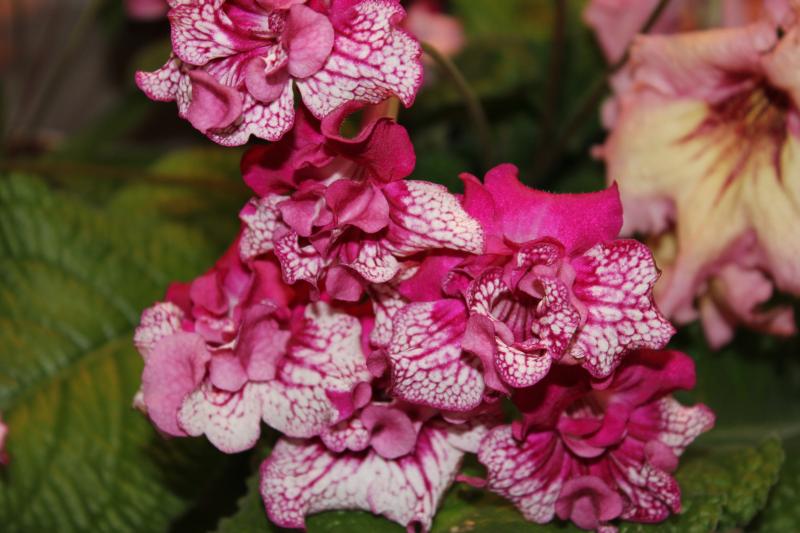 Peduncles are long but flowers stay for a long time.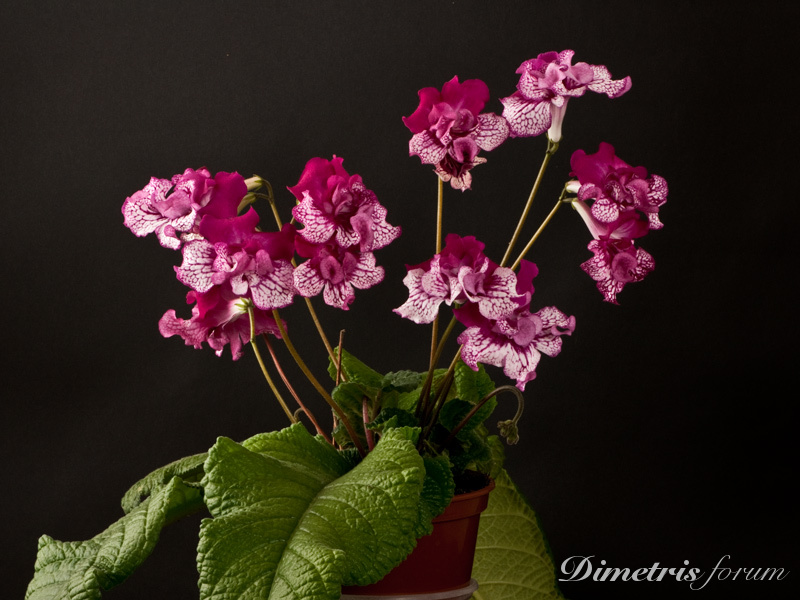 Jan 15, 2013
P:"This seedling, in my opinion, one of the most beautiful double-flowered Silivan. It does not drop flowers. Blossom are 6-8 cm (2.5-3"). It has very contrasting colors. Background of the lower petals is pure white with purple netting and edging."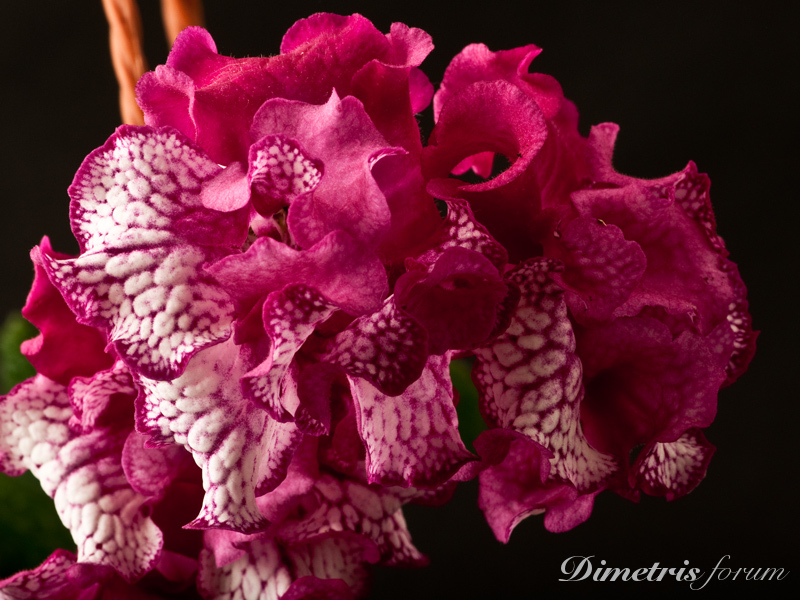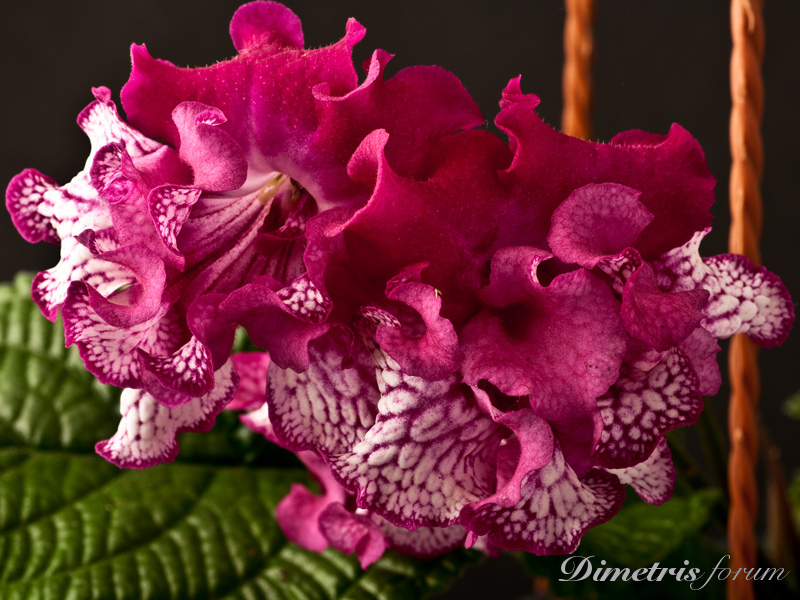 First photos from forumchane