Pavel: "Very beautiful fluffy silivan. Everything is fluffy: leaves, bud, flowers, peduncles. I also see good flowering potential.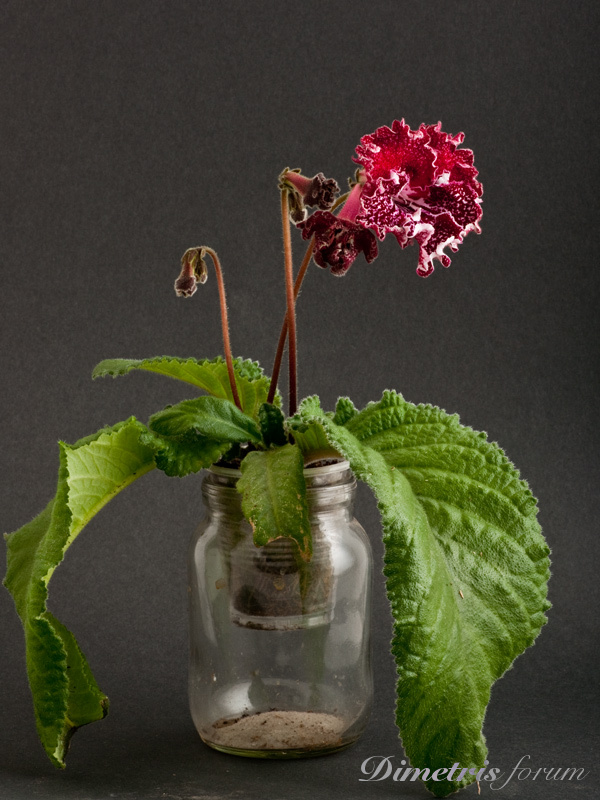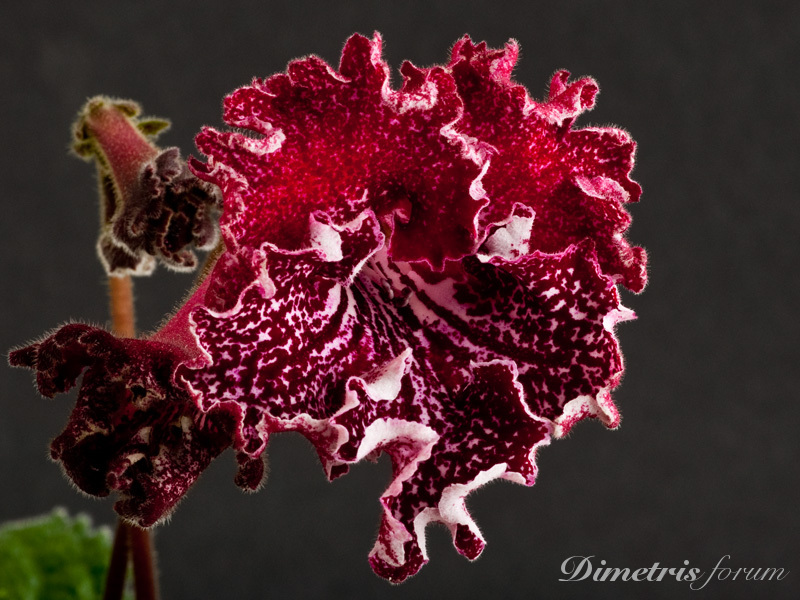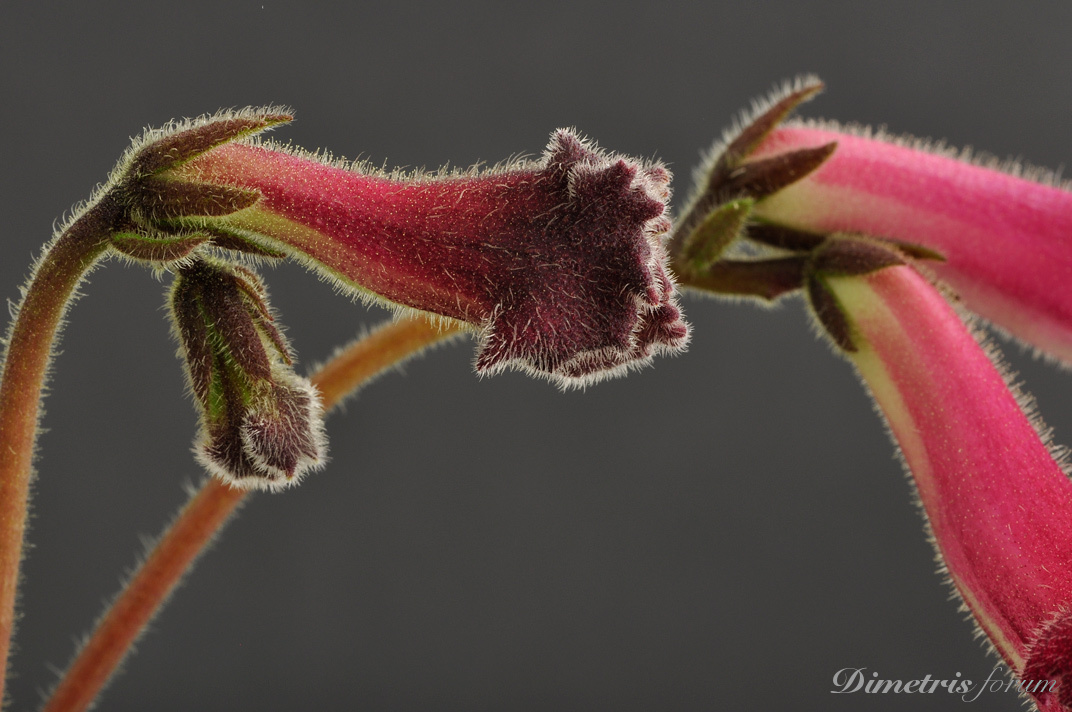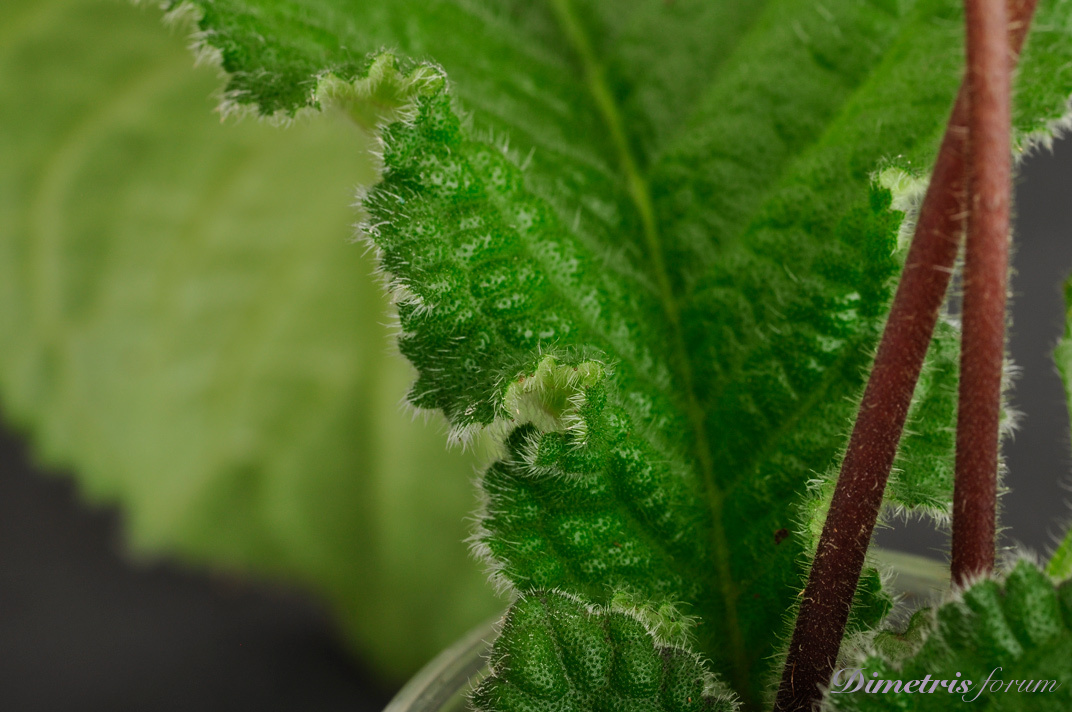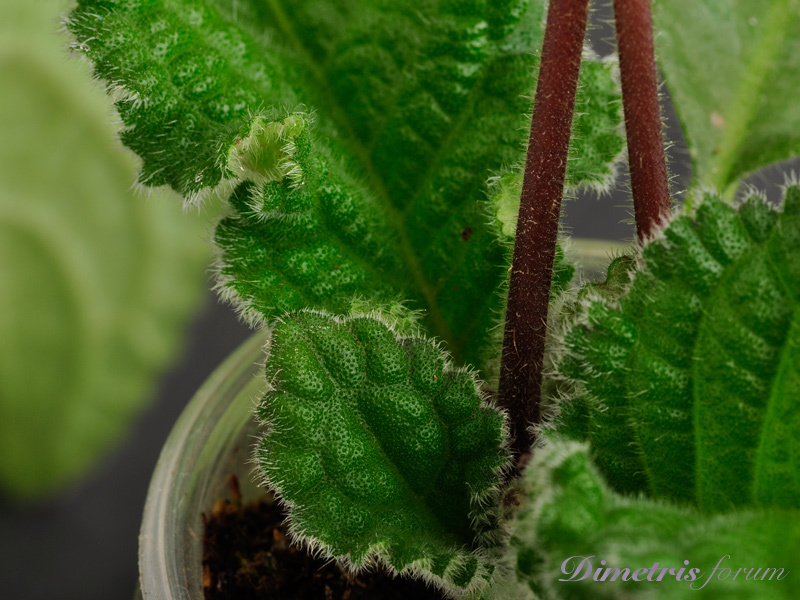 Today, Aug 22, 2012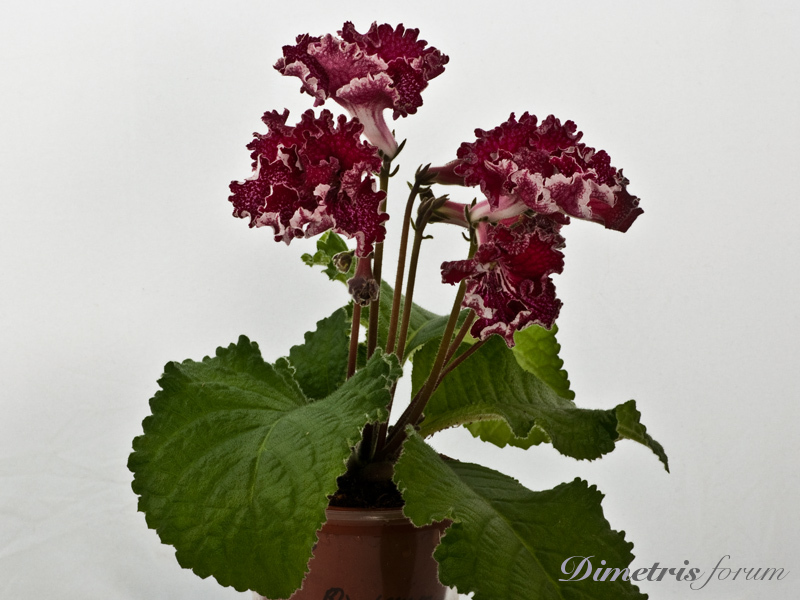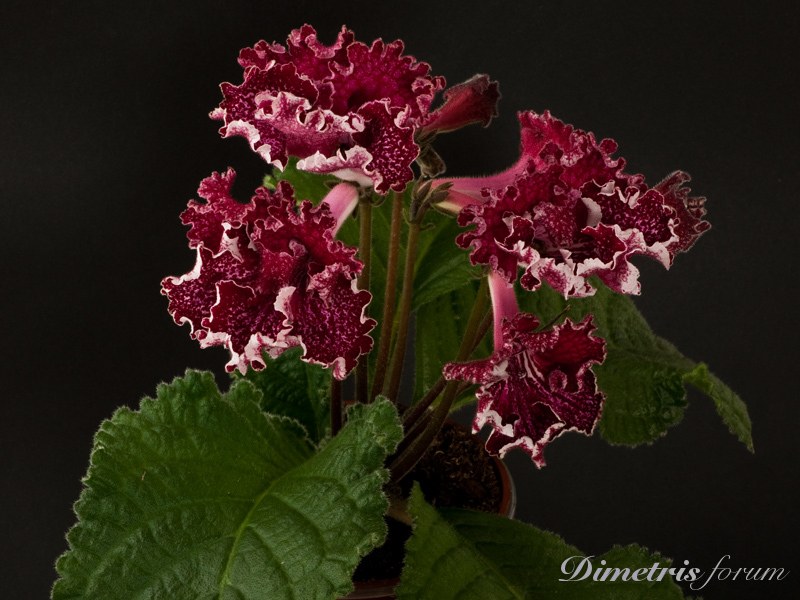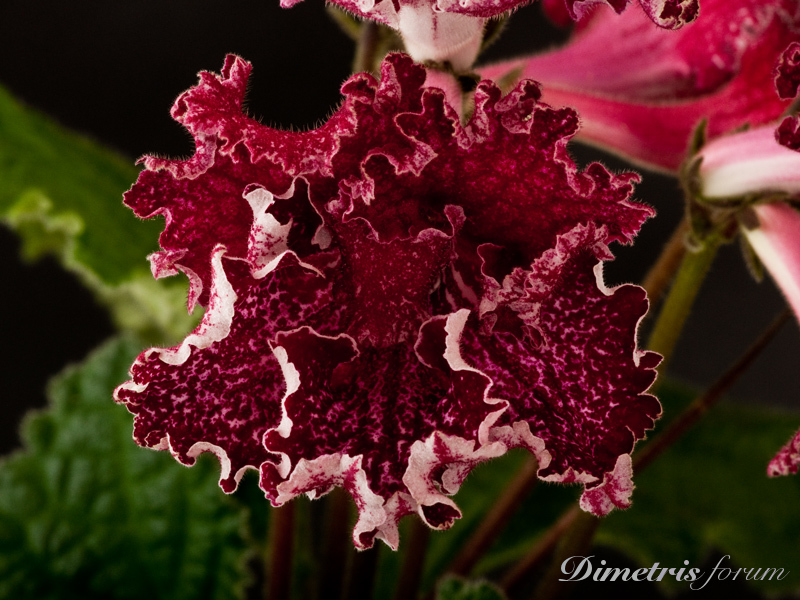 Pavel:"Fluffiness is not xerophytic feature. Xerophytes have smooth hard thick skin. This Fluffy rather belongs to forest type. In a heat it transpirate water and thereby relive heat. In the cold it is protected by its furry coat."
Another question:"What kind of soil does this hybrid need?"
Pavel: "If it were original species you could say what kind of soil it needs by just looking at the plant's leaves and rosette. Since we are dealing with hybrids that are the product of many crossings you need to look at the root system. Usually one or two re-potting is enough.
If the roots are yellow and there are no fine roots in the old substrate you need to impoverish the mixture. If roots grow very quickly you probably need to add a richer soil."
Question from forum:" Pavel, could you please elaborate about streps' root system. What does "growing quickly" means? Any quantitative measures? How to impoverish the soil, how to enrich the soil? please give more details for Dummies."
Pavel:" Put it this way. Normal root development is when four weeks after transplnatation the end of the roots touch the wall of the pot.
To enrich is to add chopped dried manure, or simply increase the fertilizer concentration.
To impoverish is to add sphagnum, perlite, pine bark. Another way to impoverish soil is to re-pot to slightly smaller pot. "
Oct 07,
Pavel:" the same seedling has blossom with more frills. Flowers are not large - 6-7 cm"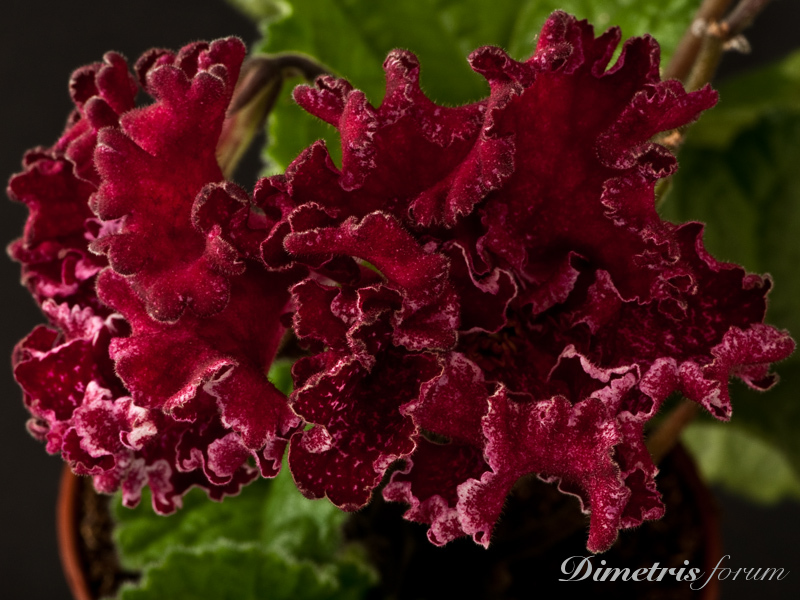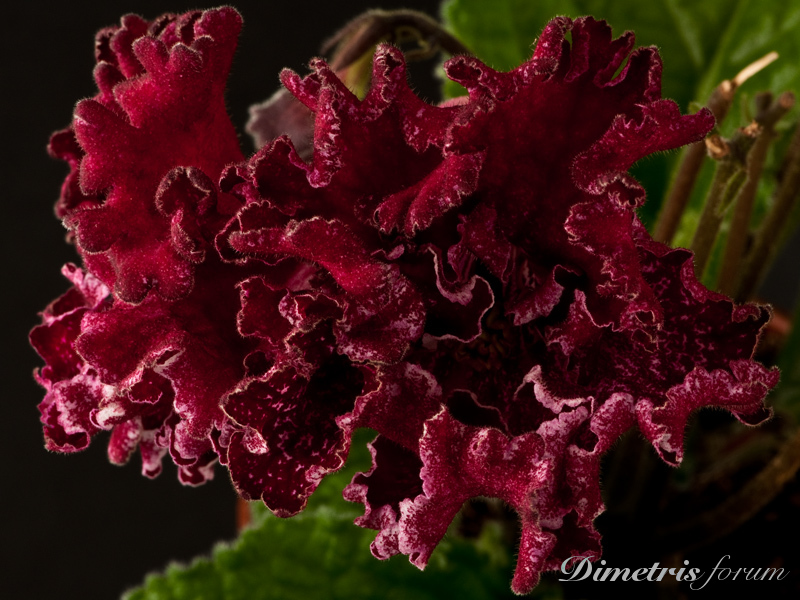 First photos from forumchane