Dec 27, 2012
Pavel:" I think that this seedling will be named. It has bright beautiful saturated contract colors. Rosette is compact, accurate.
It shows a good flowering potential. Blossom are not large, about 6 cm.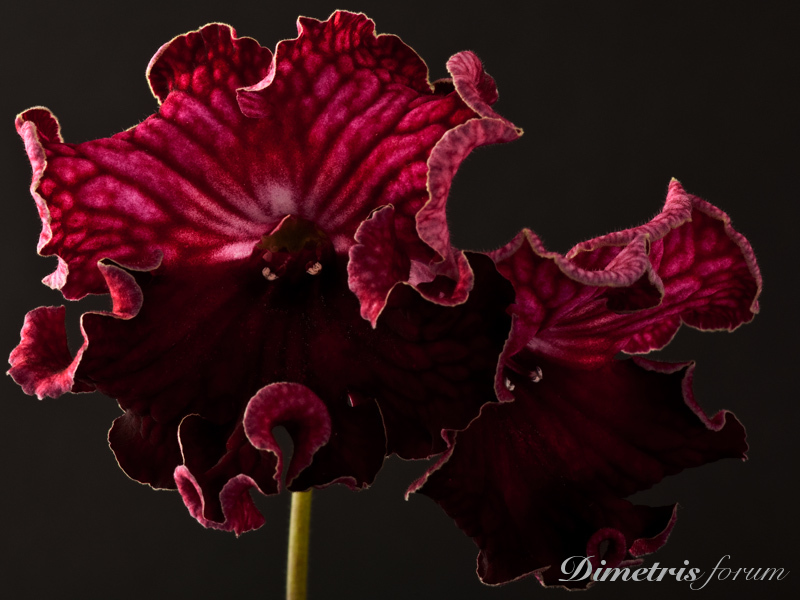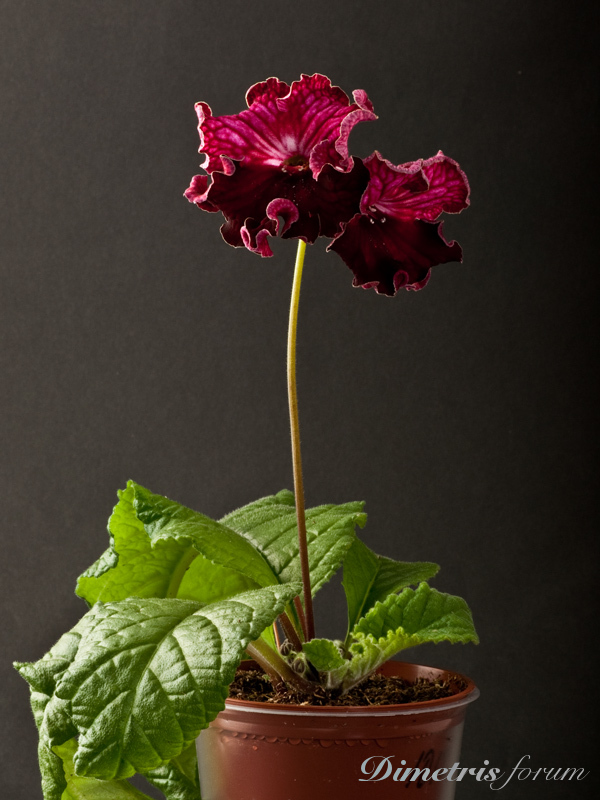 May 12, 2013
This seedling has DS-Bloody Rose as a parent. It is silivan ( streps Silvia descendant) You can't see that on photo - you have to believe my words:-)) YOu know, that all silivans are prone to drop their blossoms - not this one, because it has double-flowered genes. I took it to the show. It did not loose any blossoms.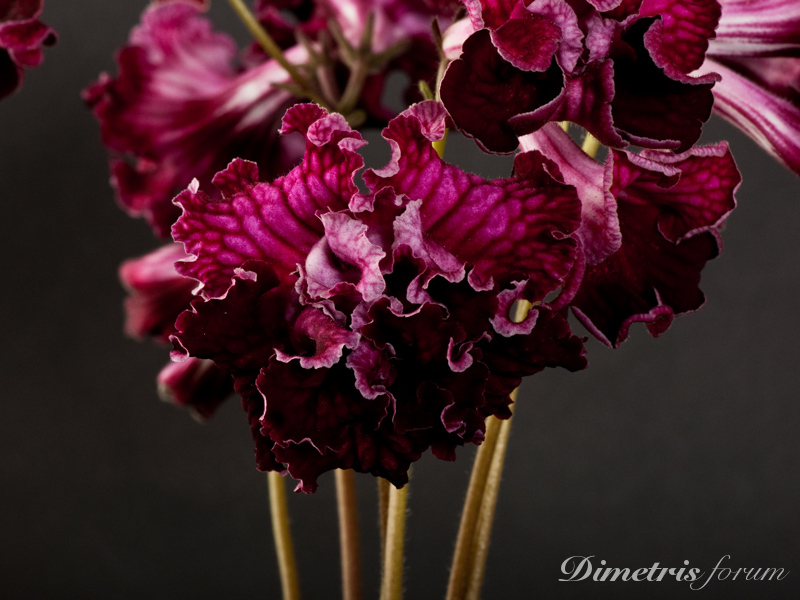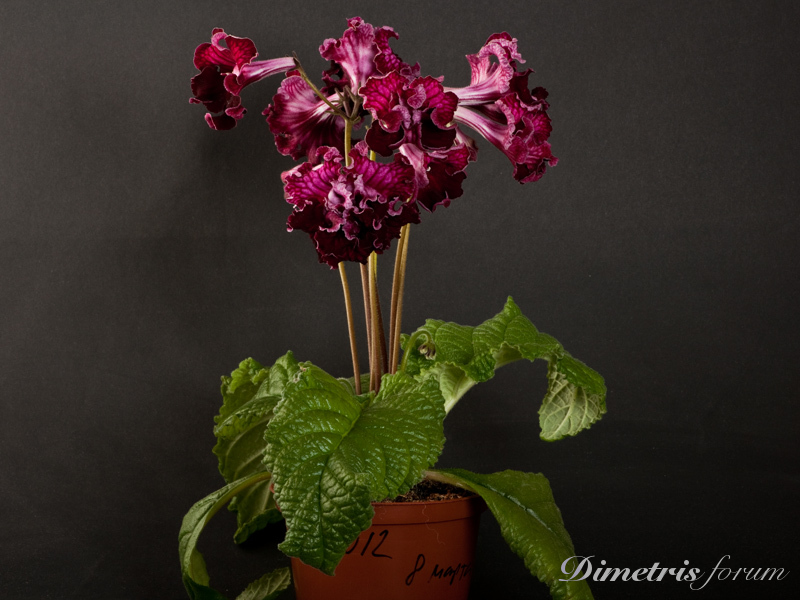 As I said rosette not only compact and accurate, but also self-forming. Another great feature, that the pigment is very stable (up to a month) and do not fade.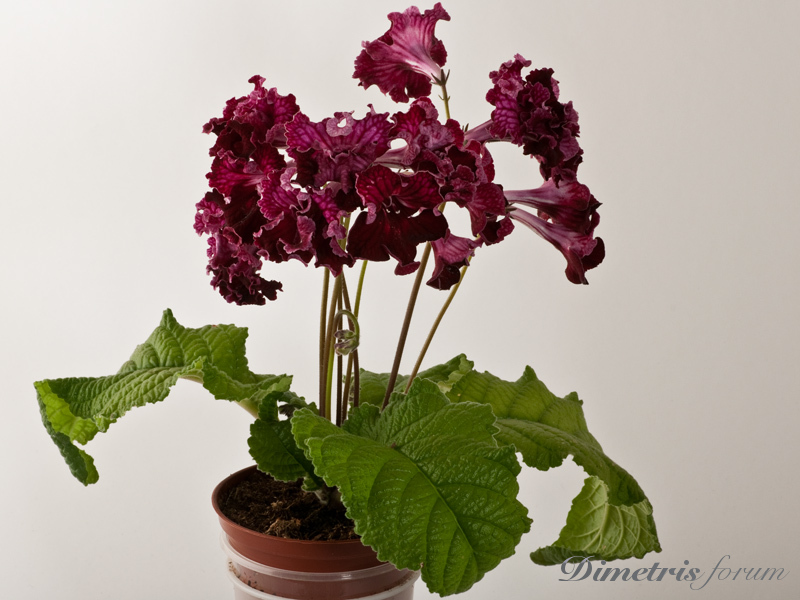 June 14, 2013