Approximate translation from Russian Forum
Pavel:
"A great rosette.
Excellent flower stalks.
Very contrasting colors, similar to Geromino.
The yellow color is very bright.
Flower size 10 cm
At the moment, this seedling is the best among our LARGE silivans. (Silivans usussally are quite small)
Most of all I like the rosette.
Very dark green leaf with a good density of chlorophyll.
Rosette is very neat.
It has Xerophytic rosette, but so far it is does not require special condition.
Yesterday we had guests. I do not like that purple color, and therefore did not pay any attention to this seedling. However all gusts were attracted to this particular one.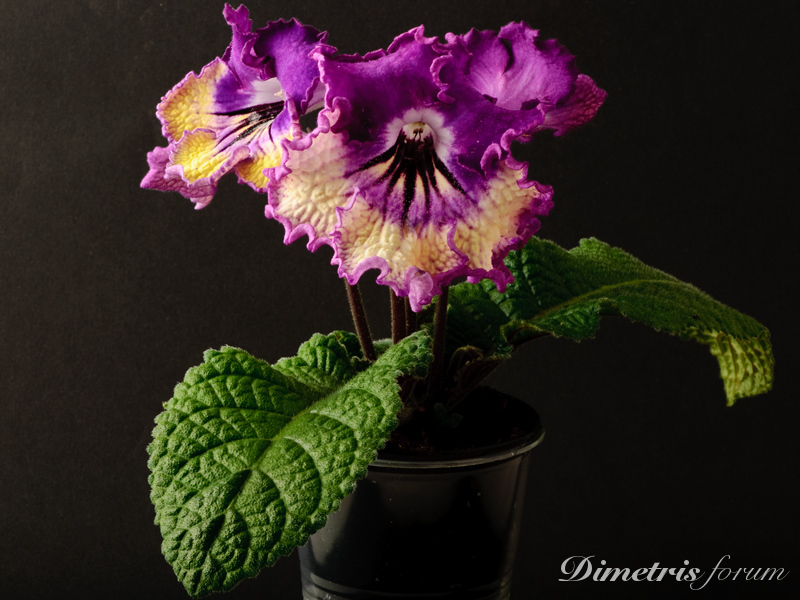 It has interesting frilled edge.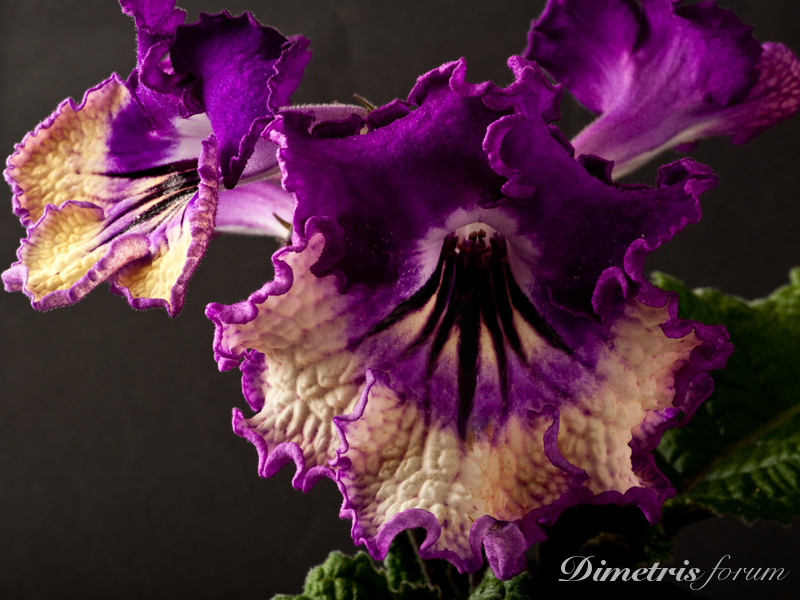 "We have another similar seedling DS-787
So we have three hybrids with similar color patterns,"
Geromino, 751 и 787.
Quality of peduncles, size of the flowers, quality of rosette, and general appearance is very important. Lets compare all three. I think #751 is the best of three. For me the general appearance is a major factor"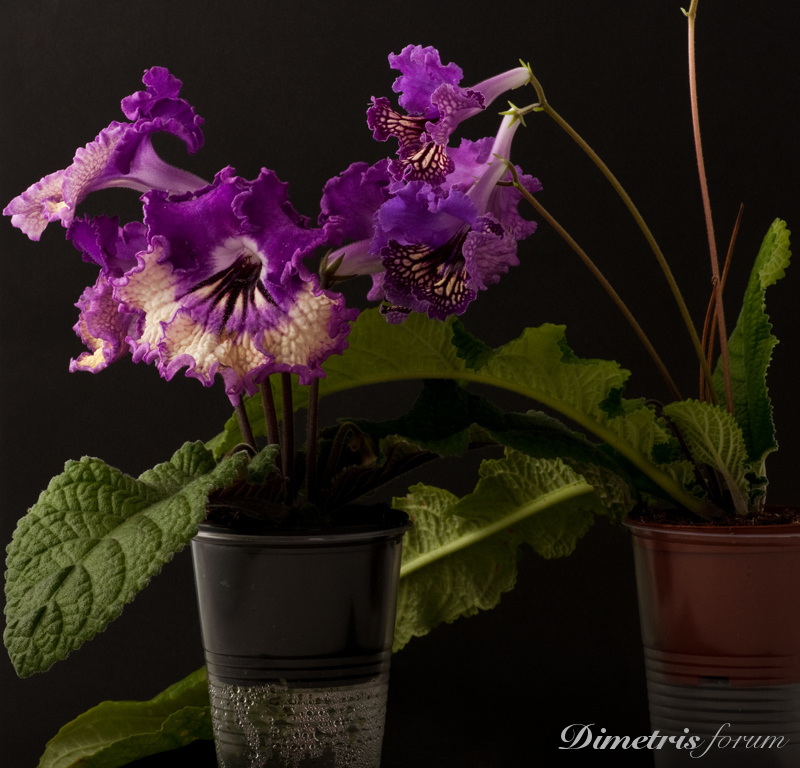 Geromino, #751 and #787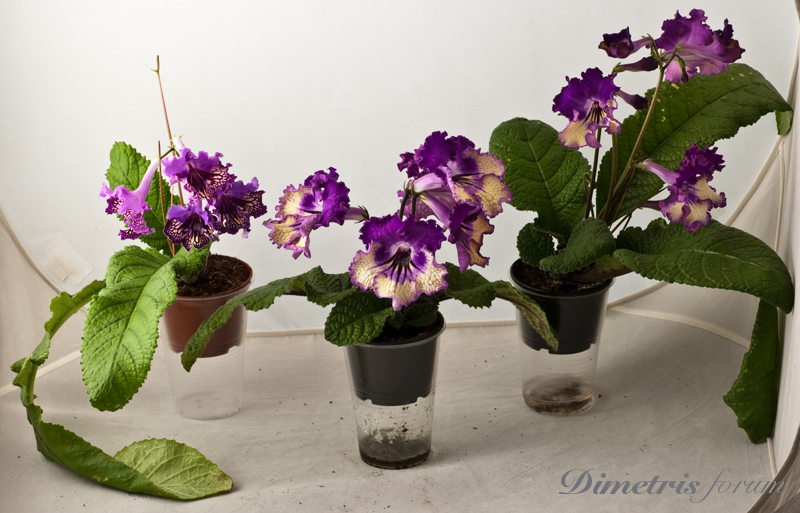 Blossoms here are 9-10 cm (4")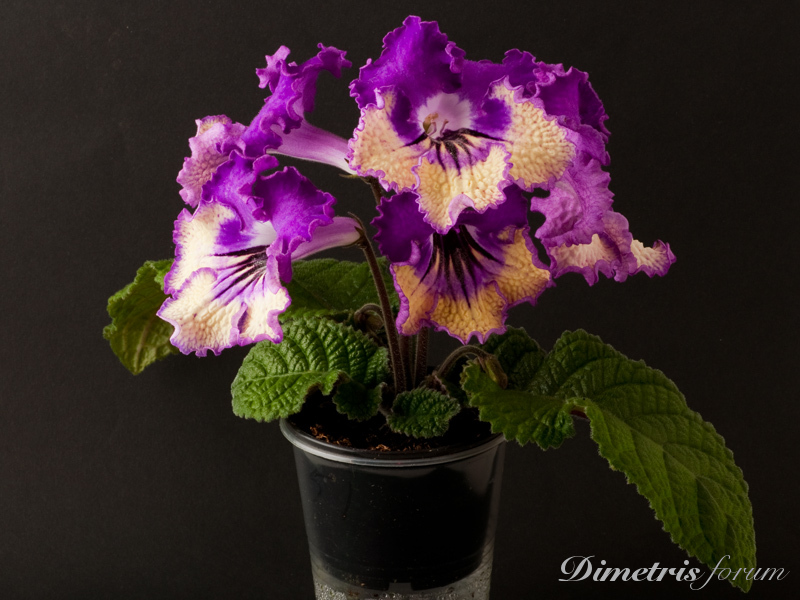 First baby from original seedling.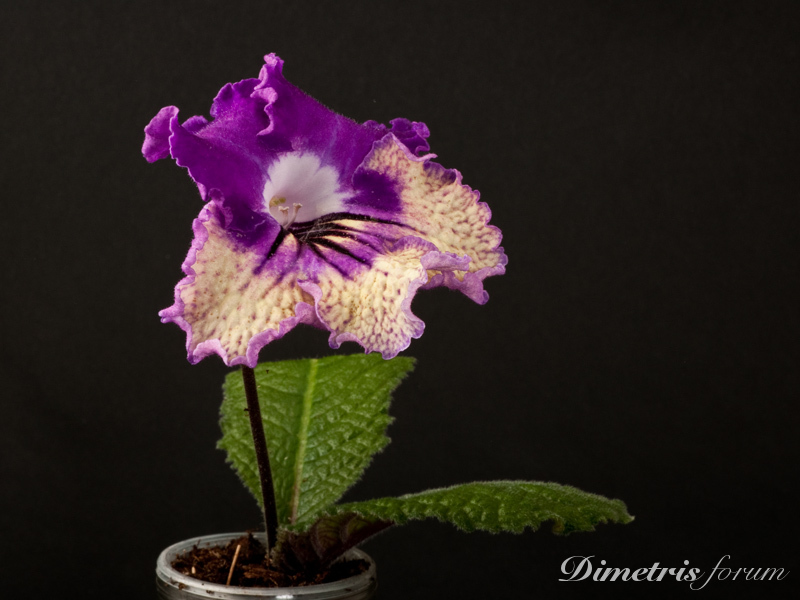 Jan31, 2013 Pavel:"This seedling has xerophytic genes. It grow slower. Recently I was checking the root systems of the starter plant from this seedling. They did not have actively growing healthy root system. I transplanted them to poorer soil and they start to grow normally. Now their root system looks healthy"