Nov 07, 2012
Pavel: "This seedling is fragrant and hyper double-flowered. (Hyper polypetalous). Size is 6-6.5 cm (~2.5")
It has the same color combination as DS-Temptation. Differences are: it is smaller, it flowers better, it has more additional petals. "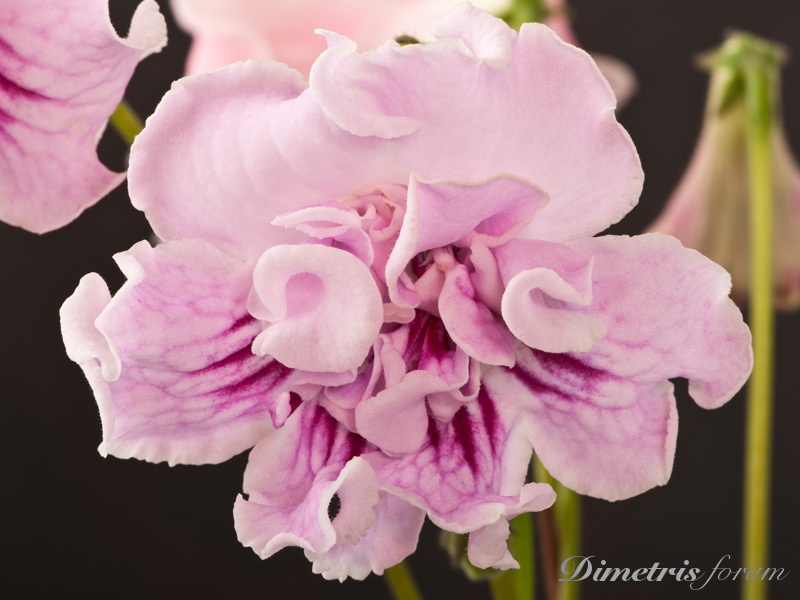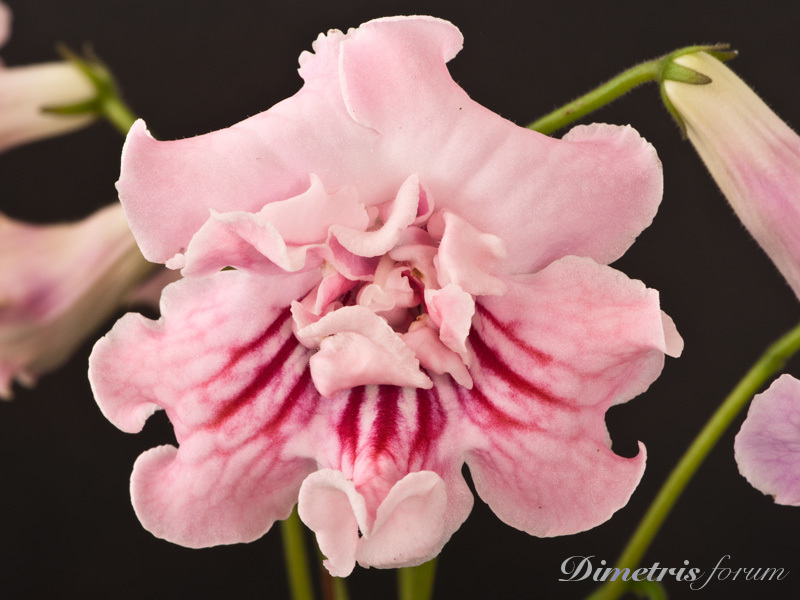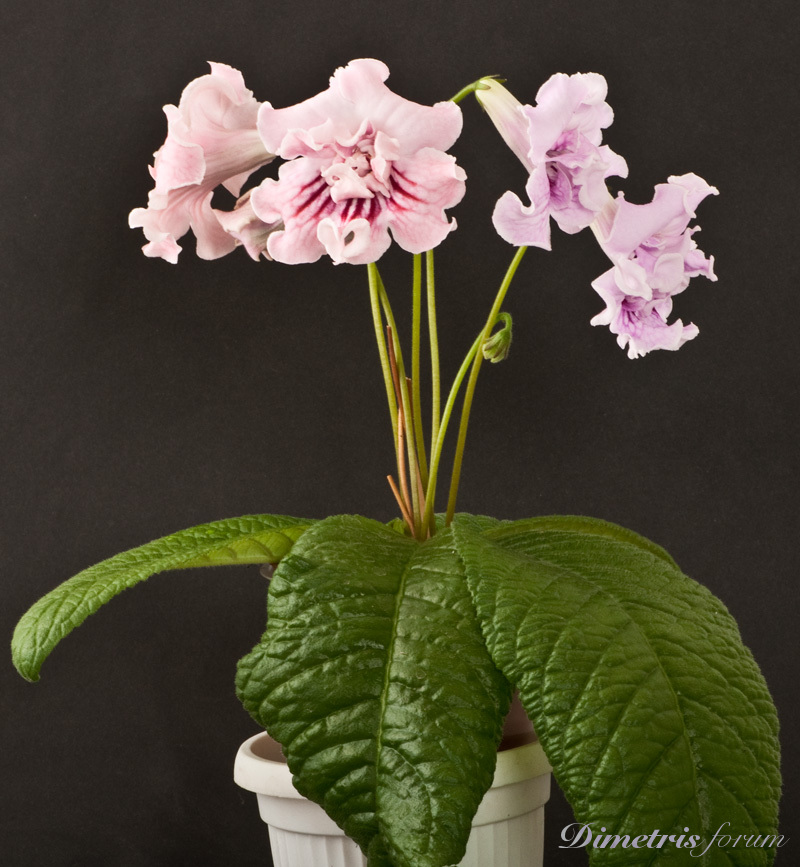 Dec 27, 2012
Pavel: " now it has even more additional petals."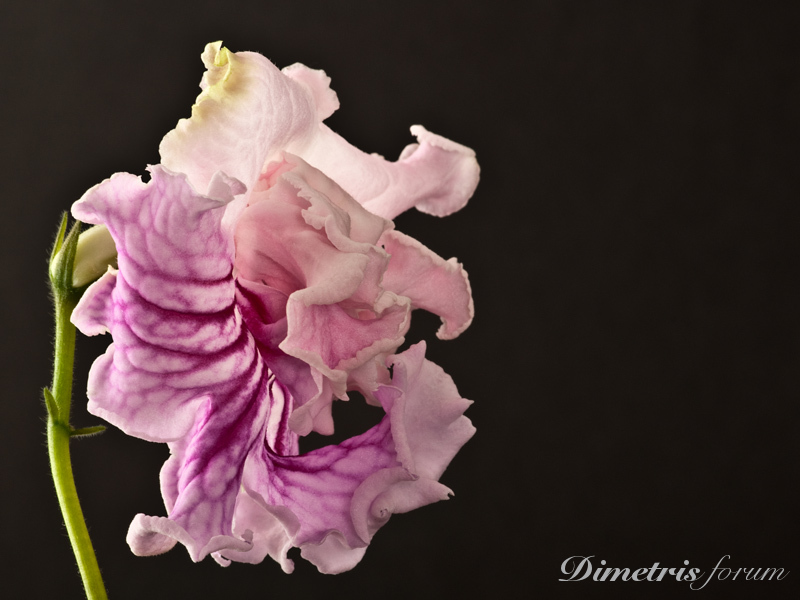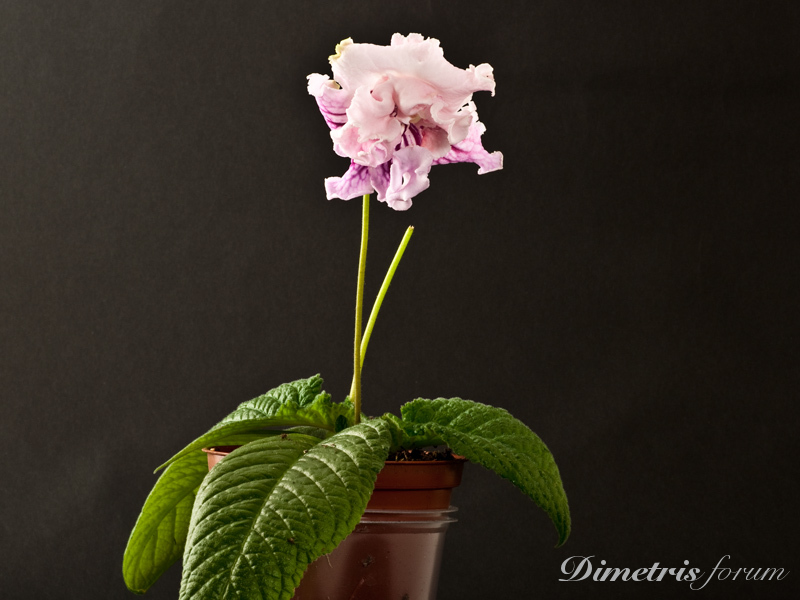 Apr 04, 2013
Pavel:" The older the plant the more additional petals its flower have."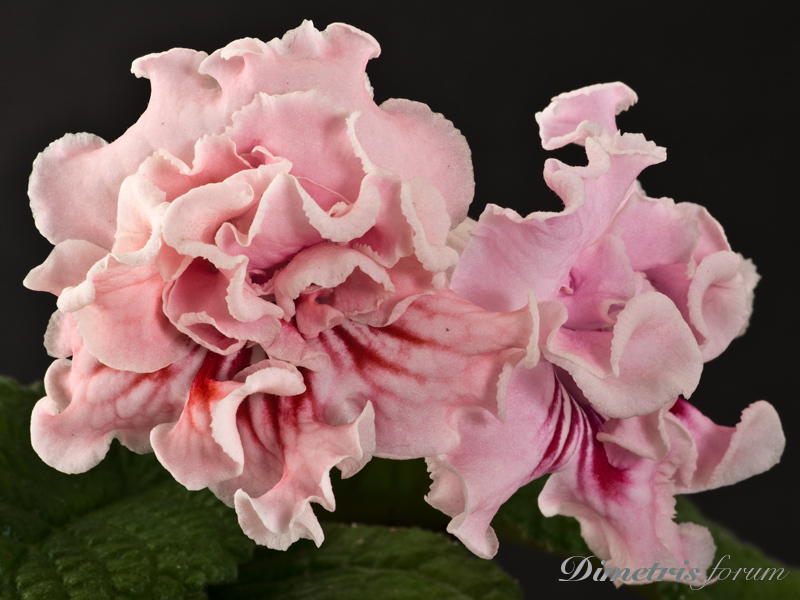 Pavel:"I love this streps. it is very compact. Adult plant need pot not more than 9 cm in diameter for one-year-old and 12 cm for two-year-old plant. Flowers stay for a long time and do not fall during transportation. I think this one would be ideal gift for compact streps lowers."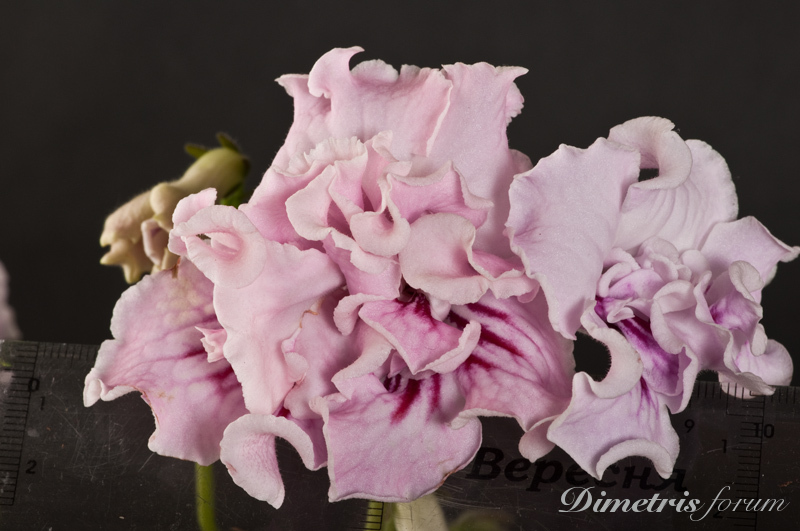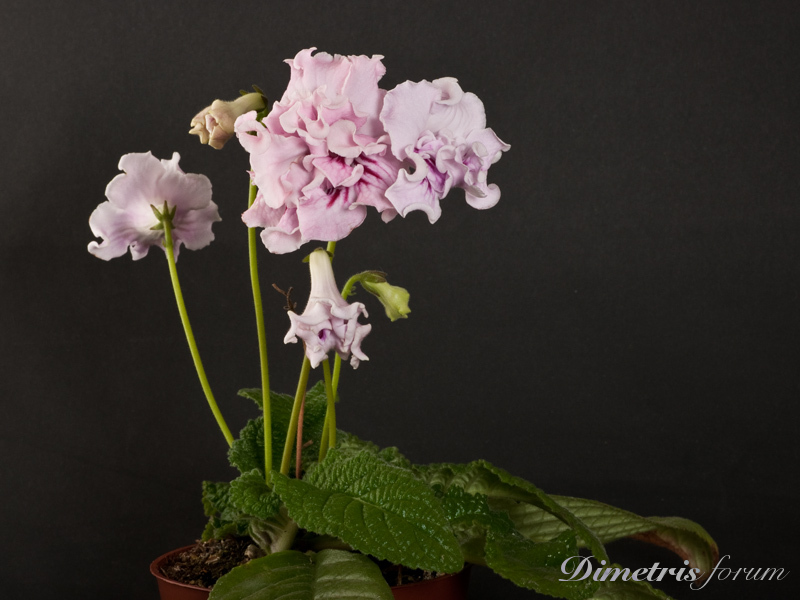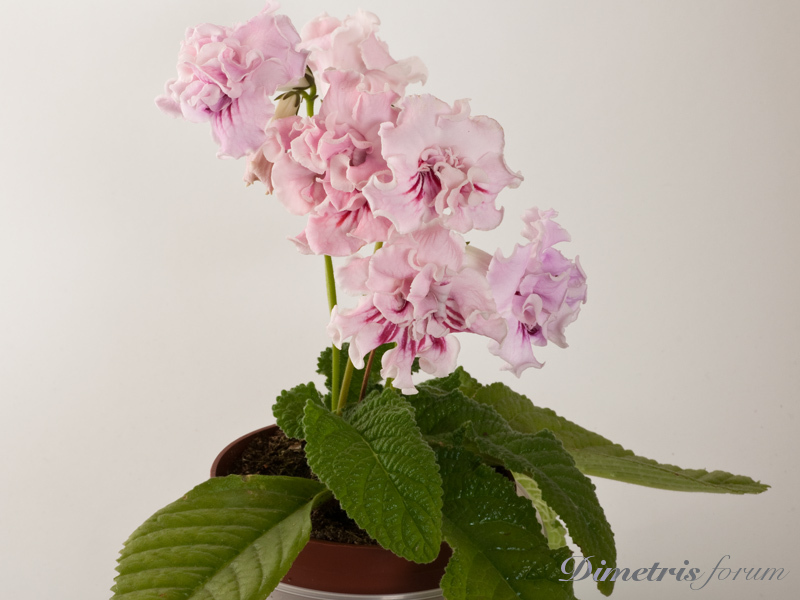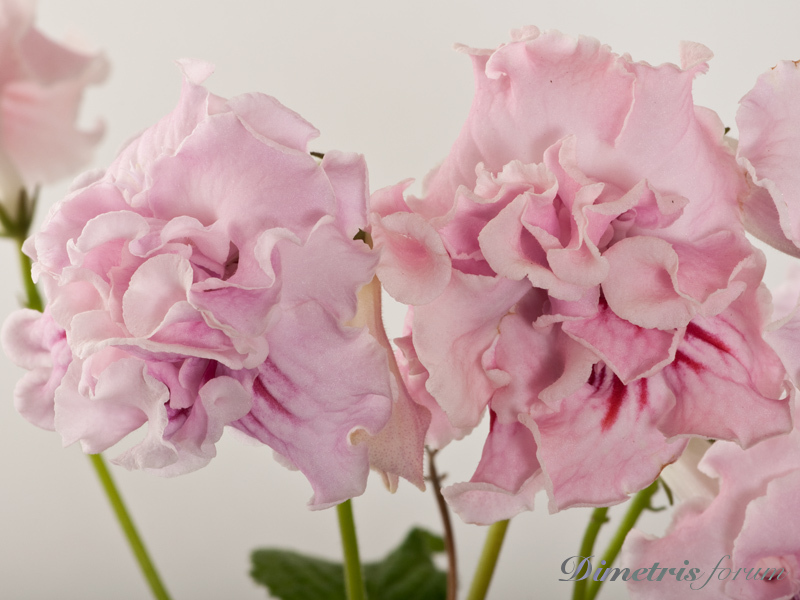 It also change color slightly during the life of the blossom.
May 2013. First photos from forumchane (people from forum)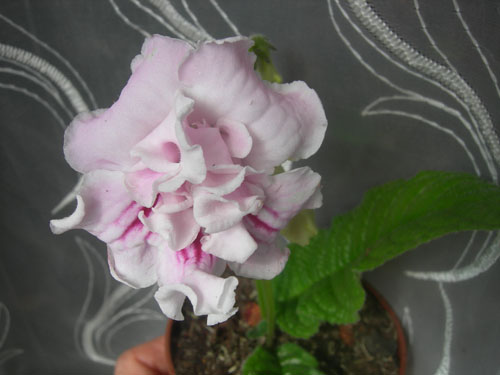 Avg 31, 2013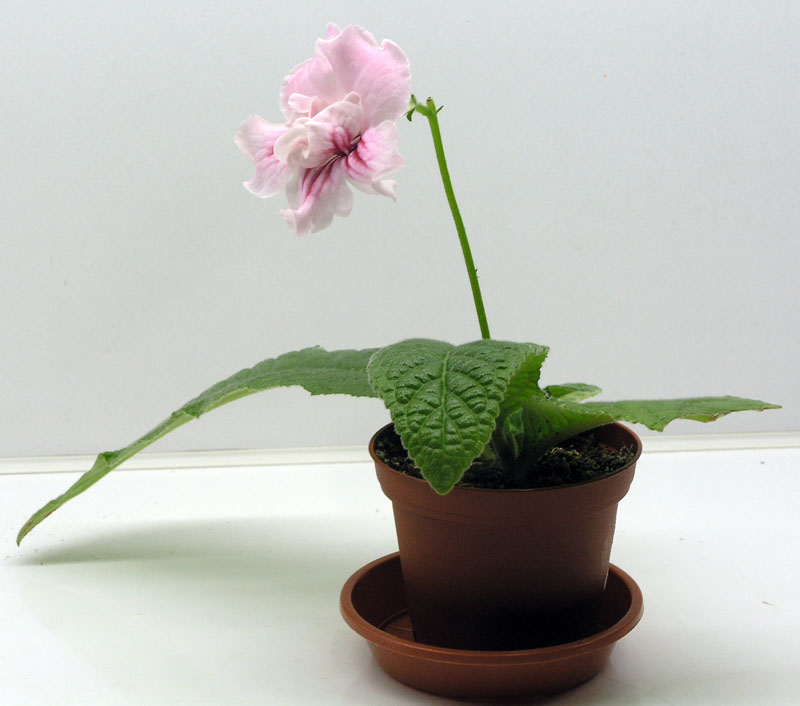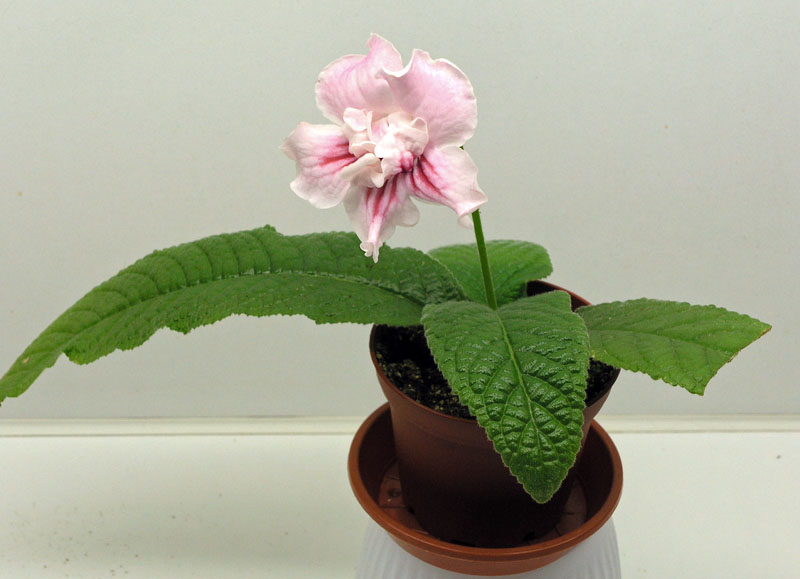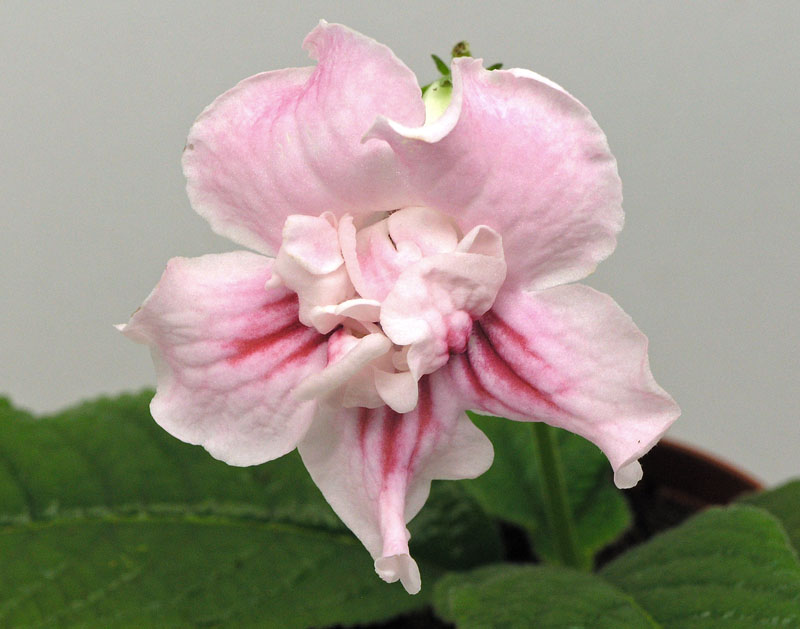 Sep 19, 2013