DS-Angel, DS-Angelito
Another red.
Pavel "Yes, red. You may ask, why do we need another red one?
I love the red and constantly work with them. Each subsequent red variety better than the previous.
For example, rosette may be better, flowering, plant resistance to drop blossoms, better flowers stems. It may be a different texture, intensity if the color, the shape of flowers.
Many red pigments do not withstand long exposure to heat. Some red variety bleach very quickly, some acquire beat color. DS-271 seedling show very good resistance to heat.
It has a medium-length flower stalks. I love strong, elevated above the rosette, flower stalks.
Also It constantly in bloom"
Together with another red variety.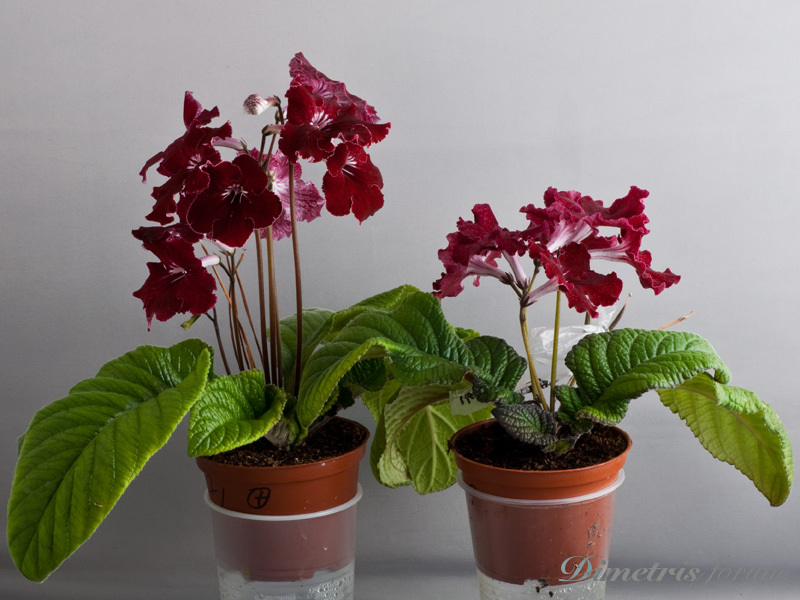 Angelitto (on the left) has white spots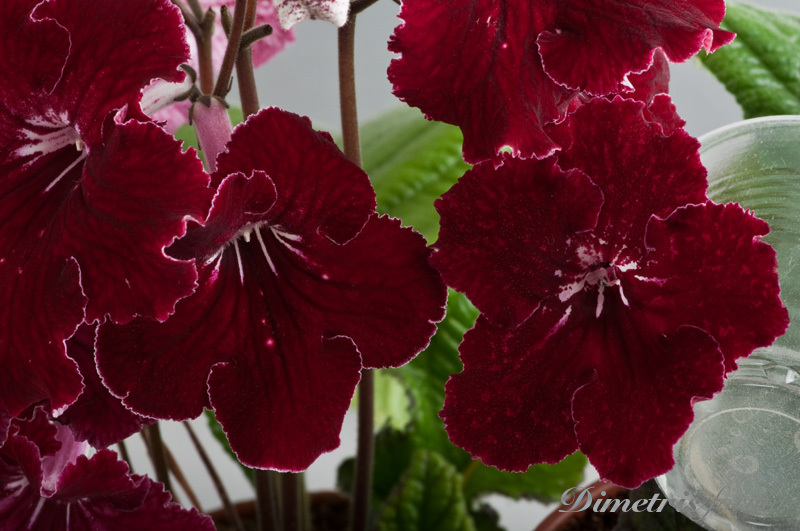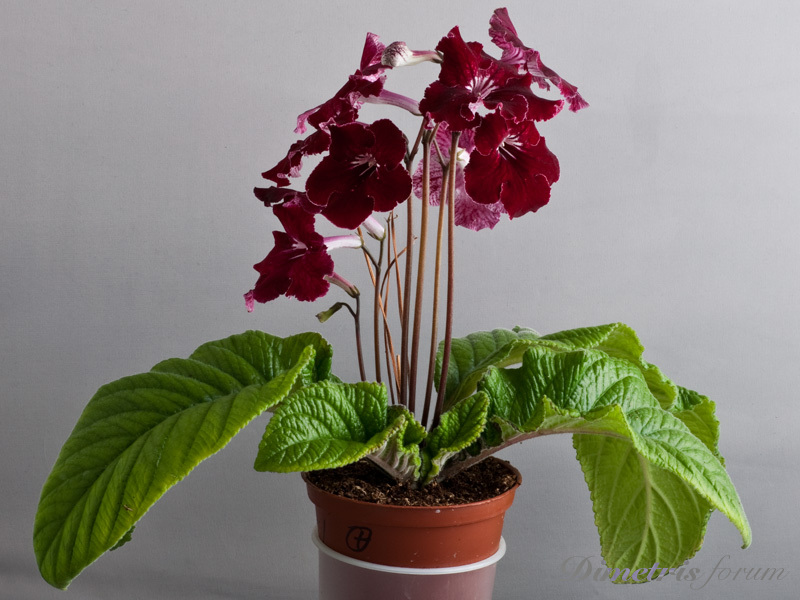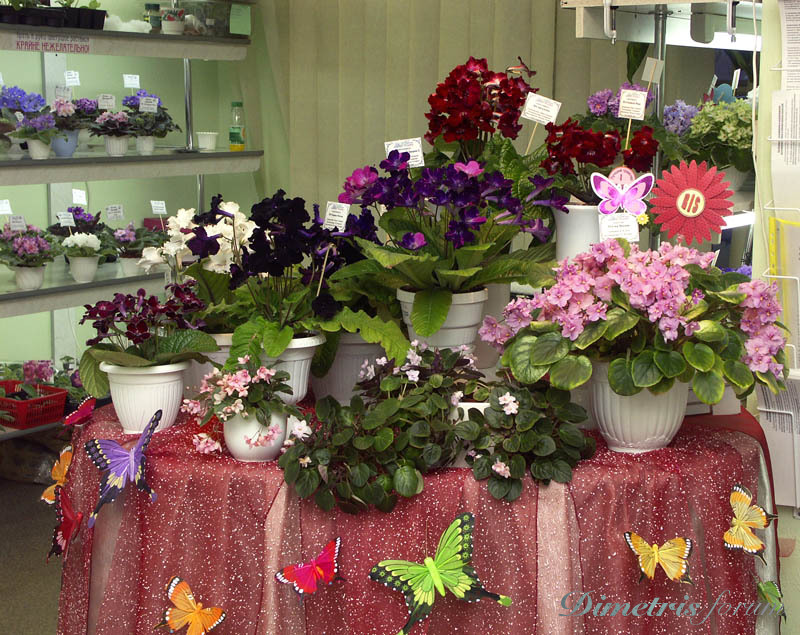 Saint- Petersburg show, together with DS-Black Magic, DS-Little Plushy Arctic Fox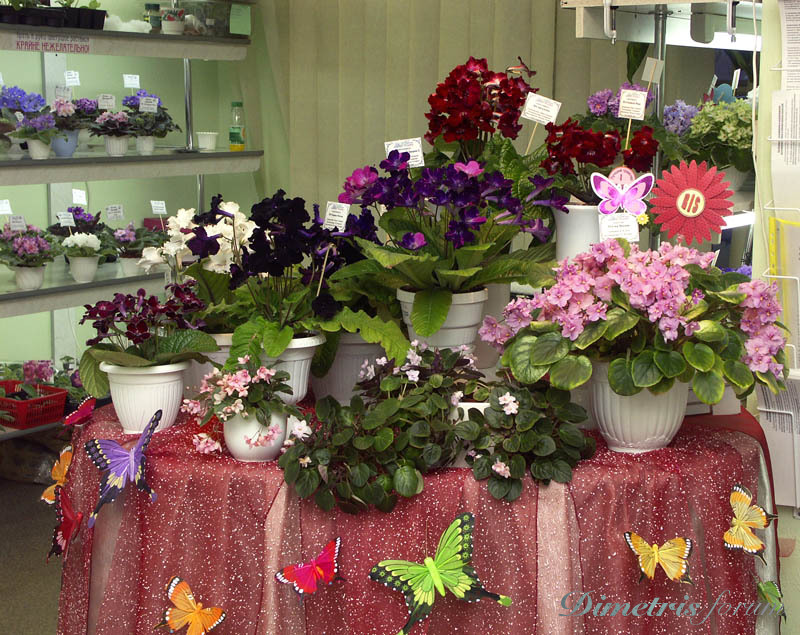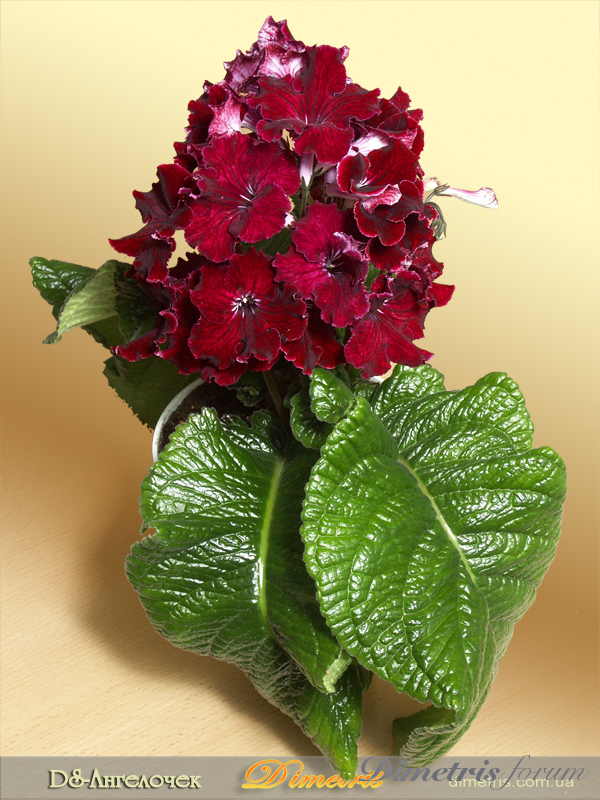 [img]http://dimetris.com.ua/forum/files/_dsc1200_566.jpg
[/img]
Best in show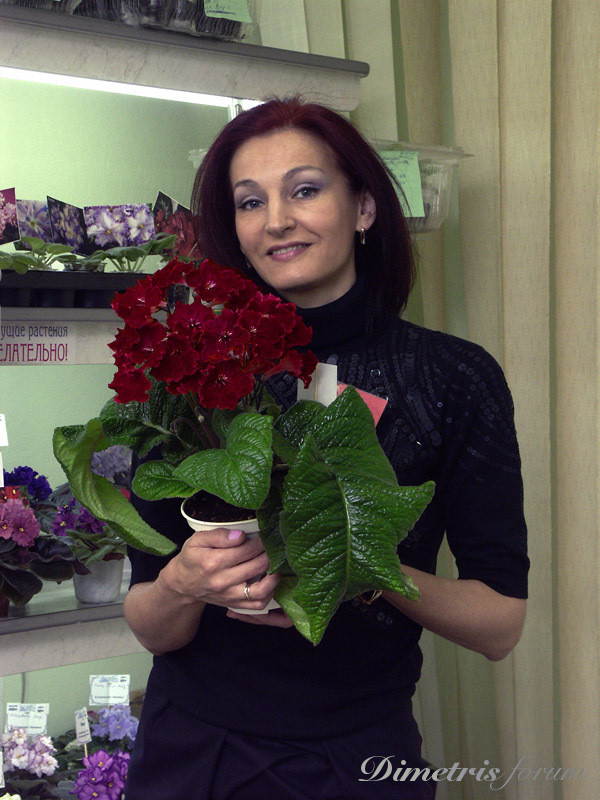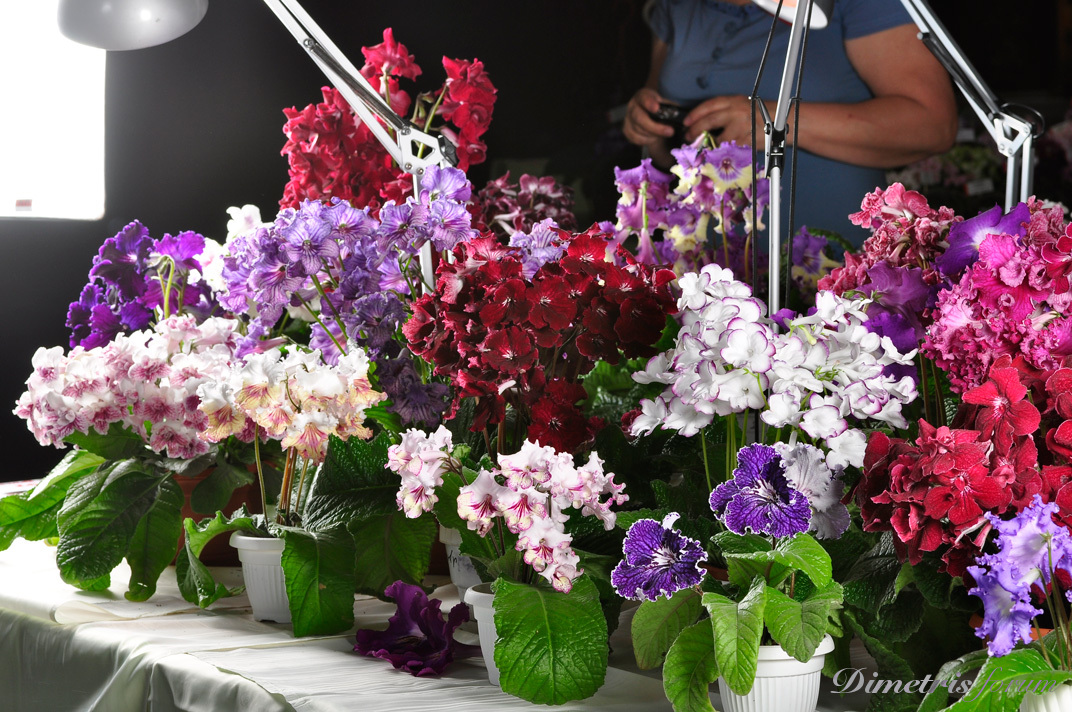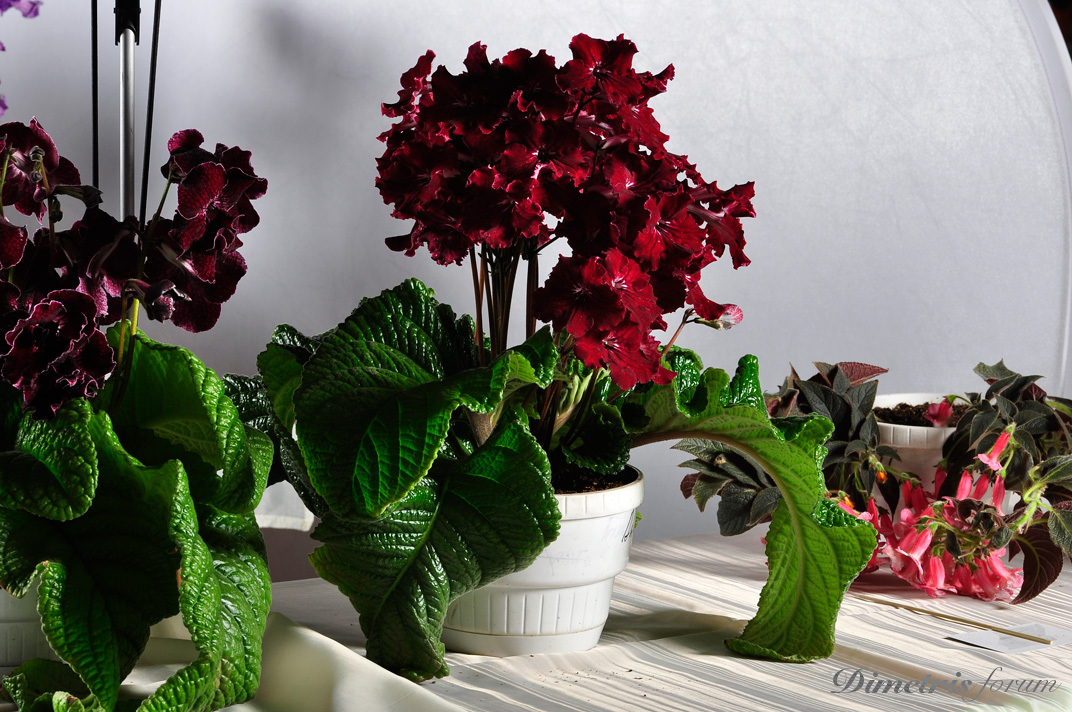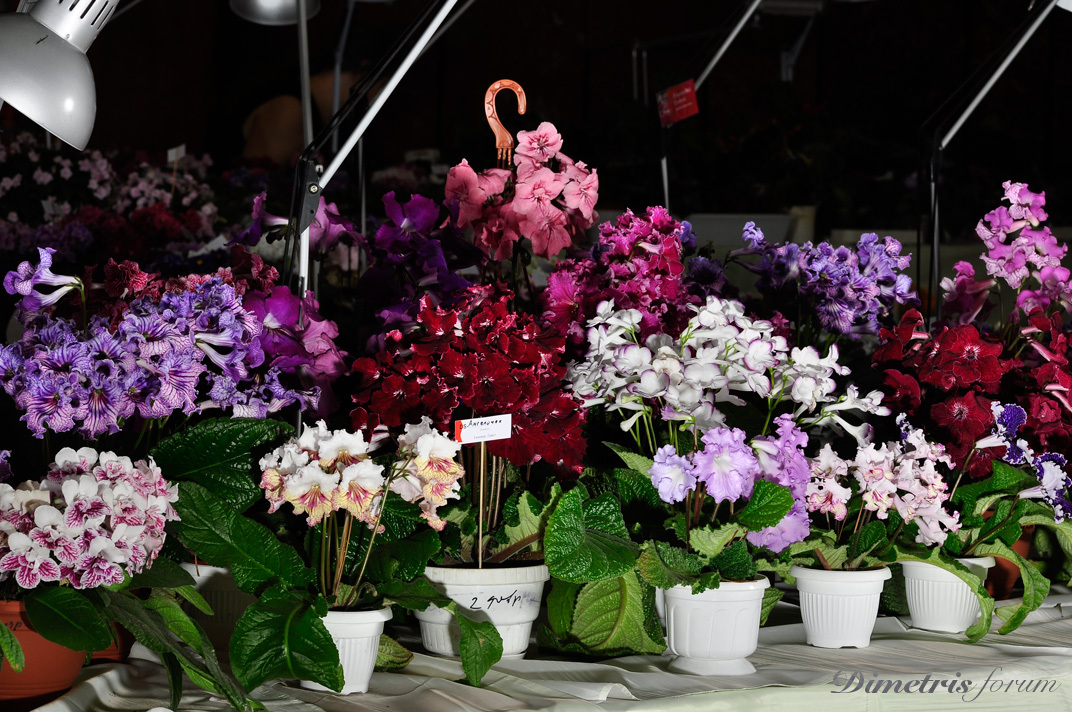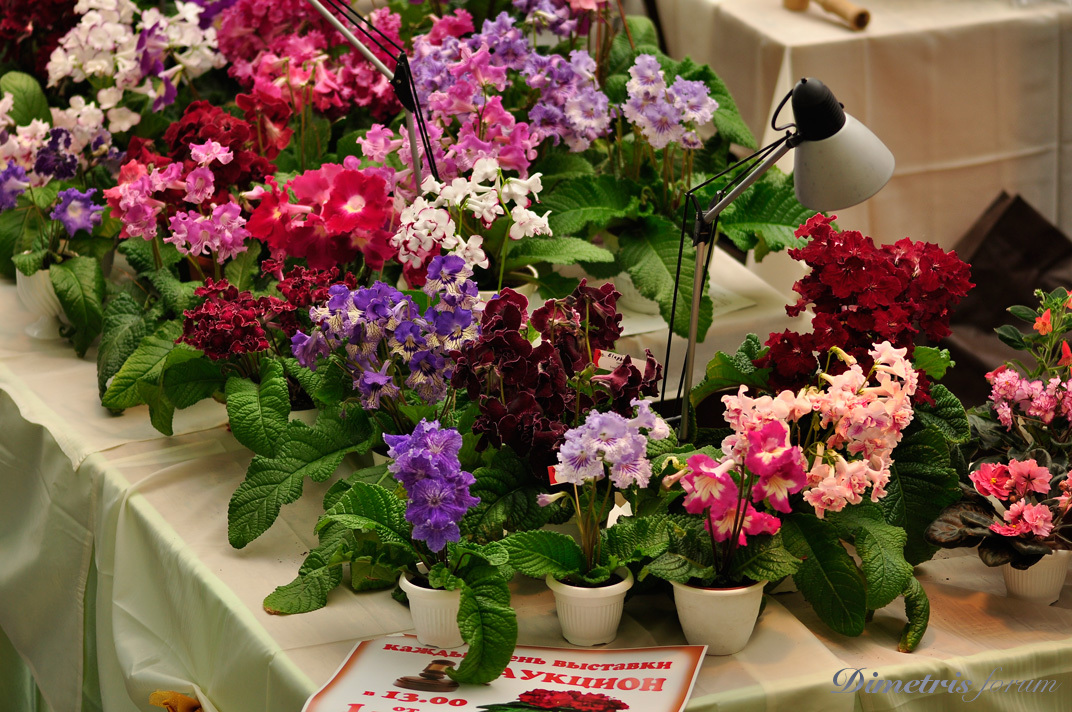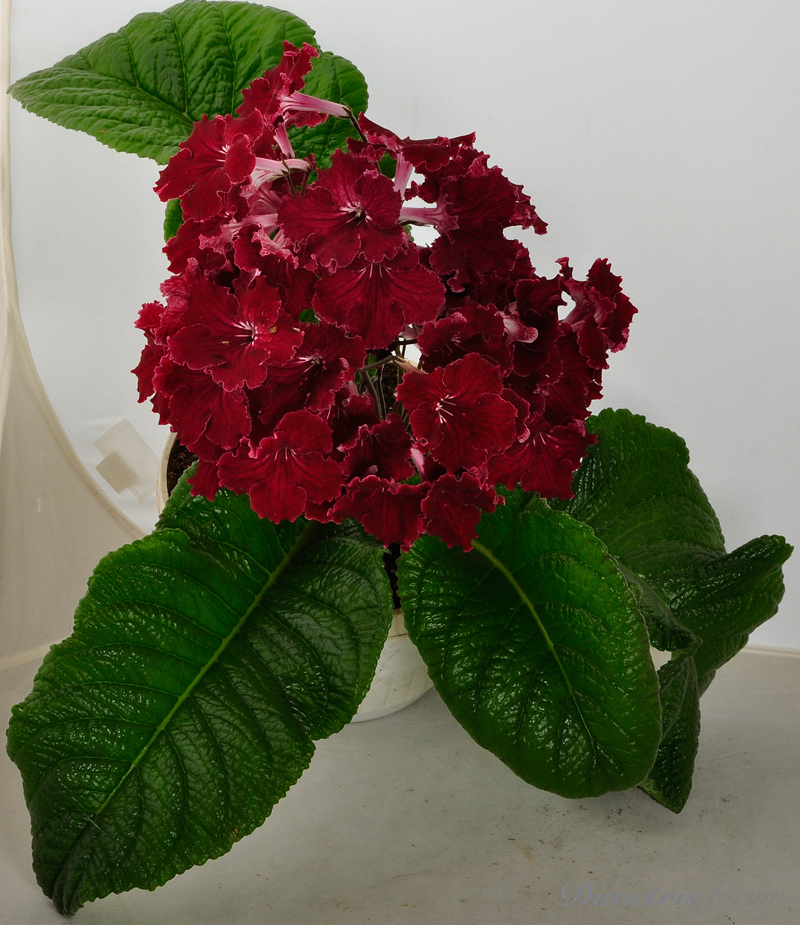 Amazing this variety always for the "hat" of flowers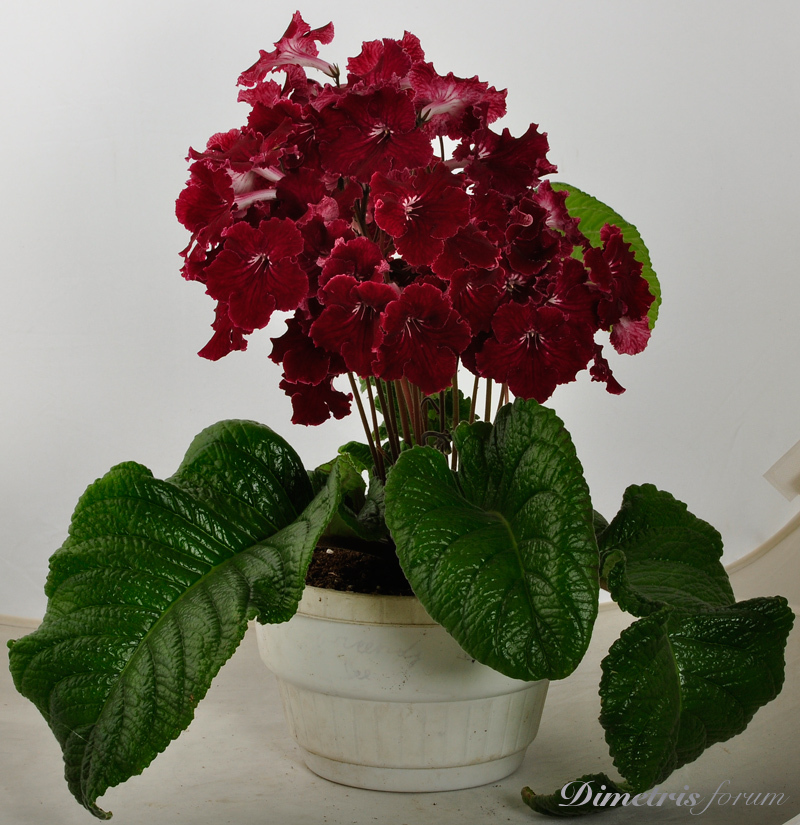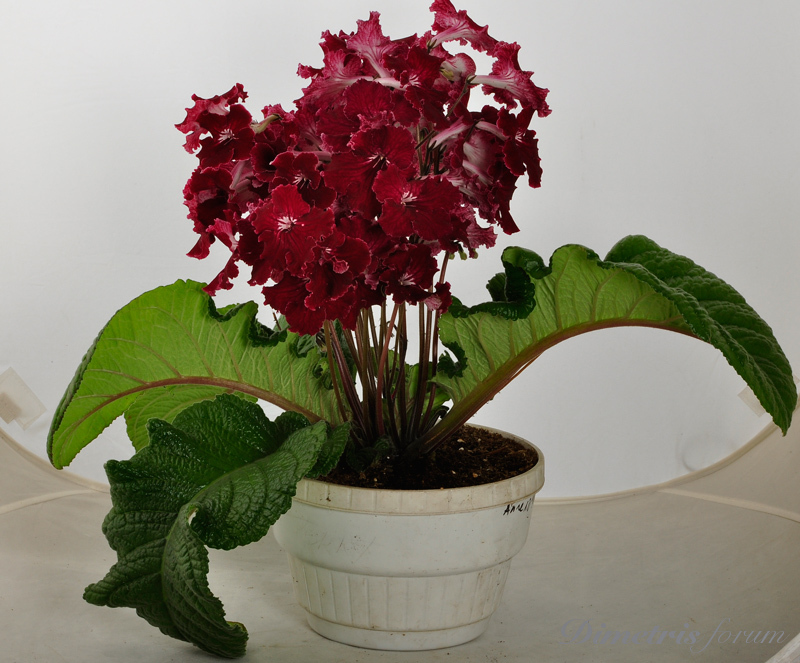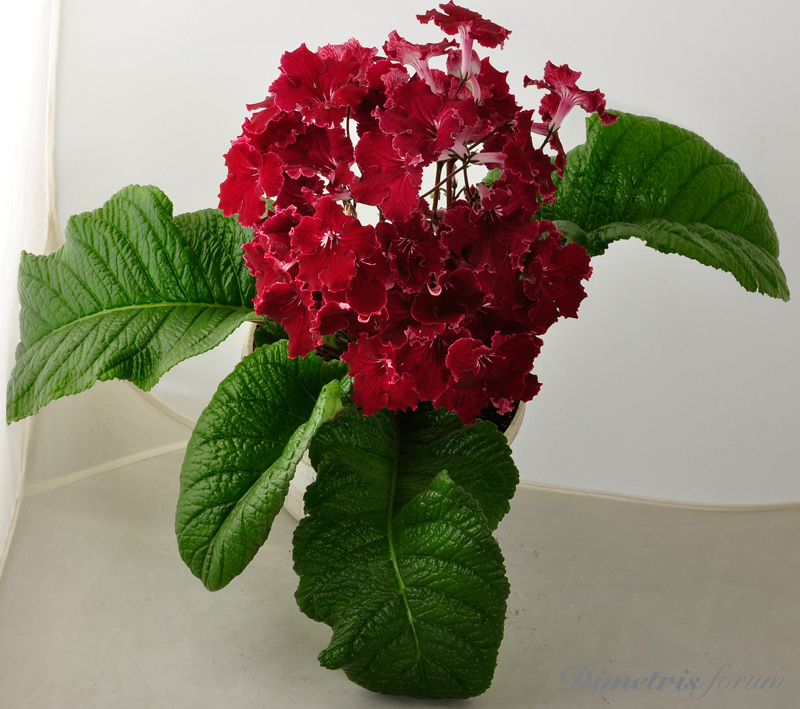 Pavel" I tried to count flowers. It is about 60-70. I want to say that it takes two years to grow good show Streptocarpus. There are only 4 large leaves on the plant with a lot of flowers stacks.
Photos from forumchane.