Translation from Russian forum,
Pavel:"From these crossing we have many seedling that have flowers with green edges, but after 3-5 days these green edhes become yellow. Only this one retains green"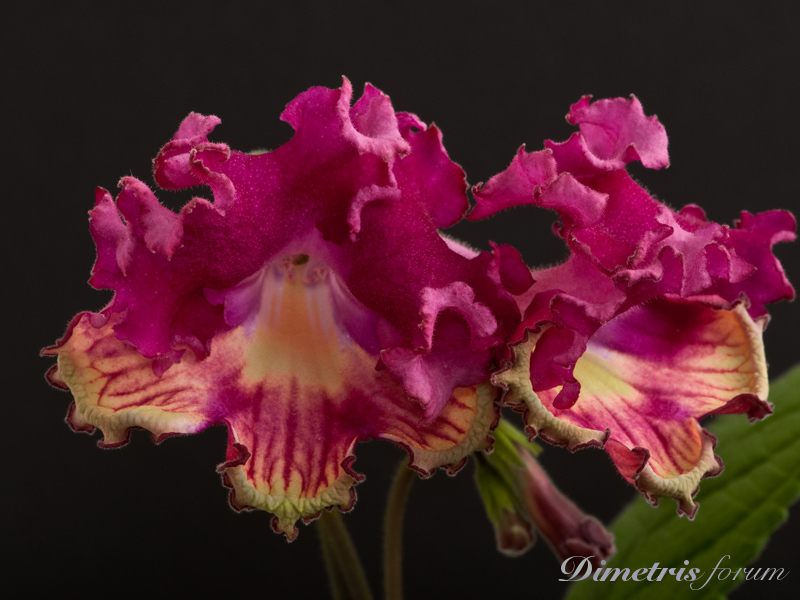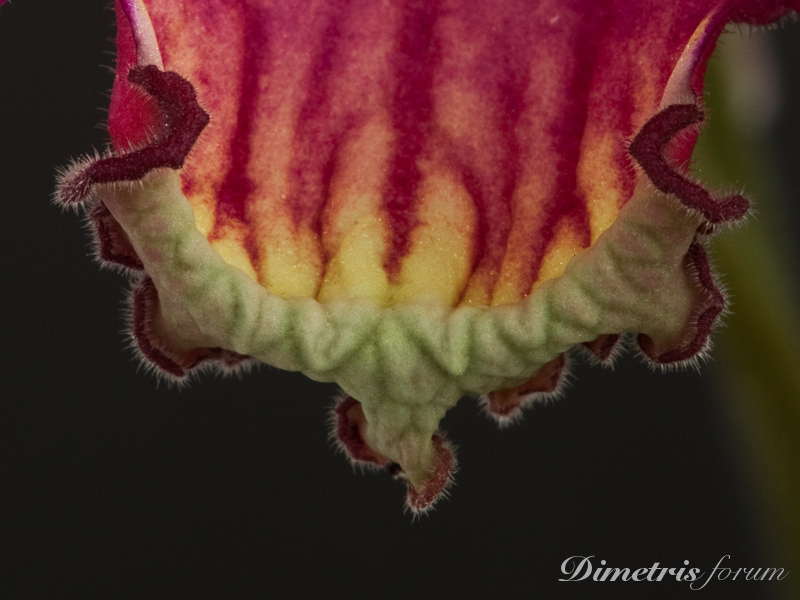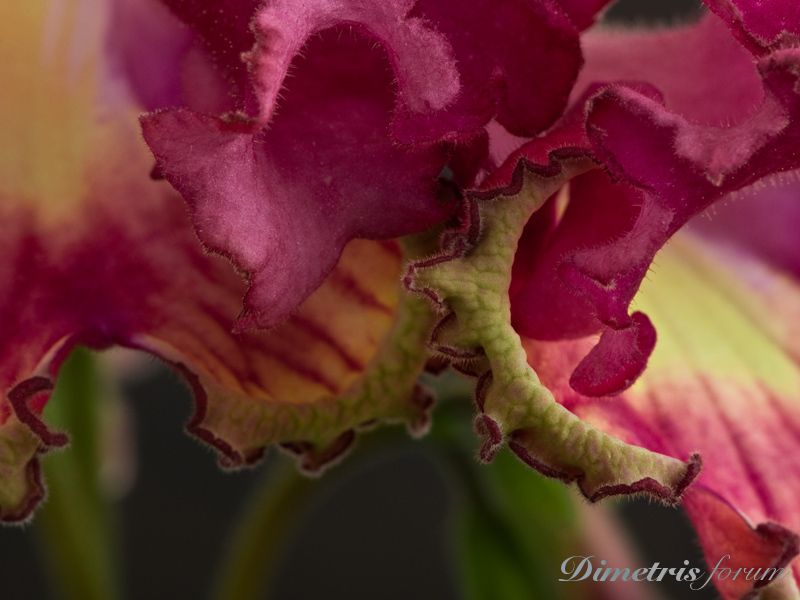 Back side of the blossom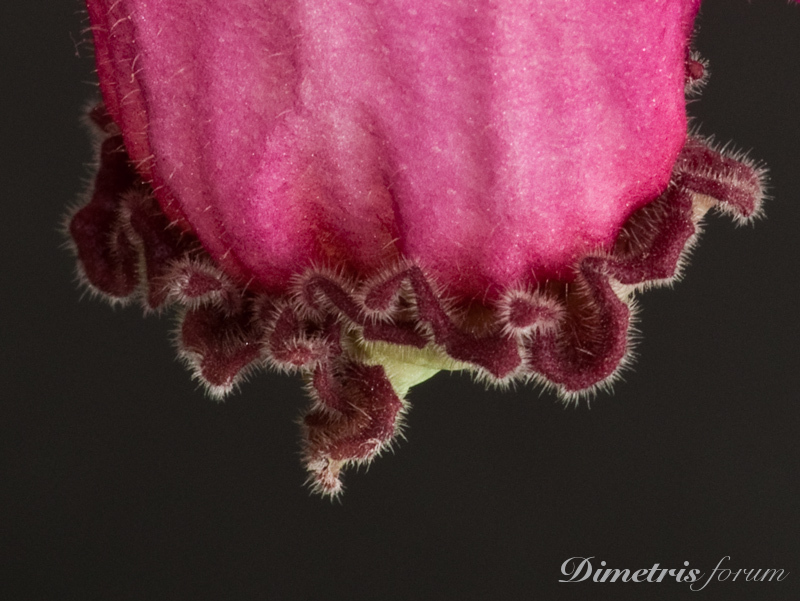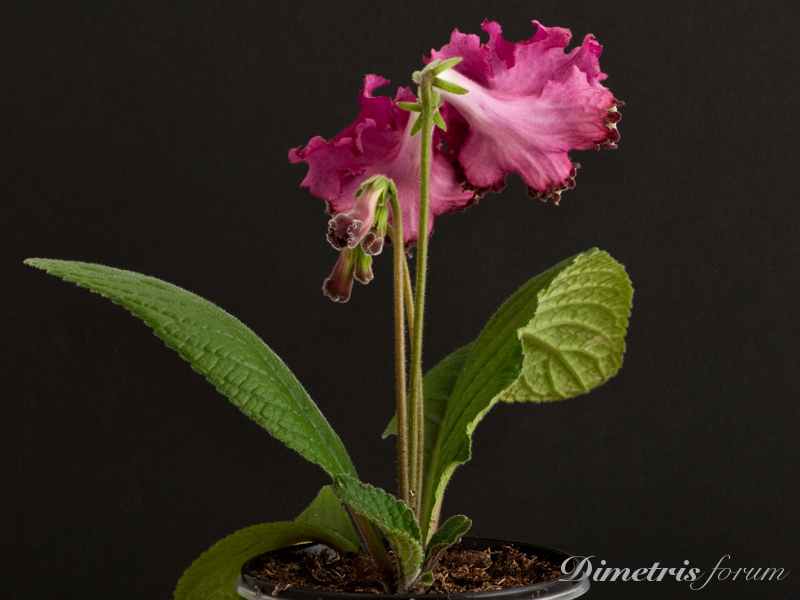 We test our streps in two areas - 20 C and 25 C.
The previous photos were taken in 20 C (68 F) area.
Photos below were taken in 25 C (77 F) degrees after 3 weeks. After two weeks at higher temperatures the green edge begins to stretch and loose color.
In the photo below flowers are about one month old.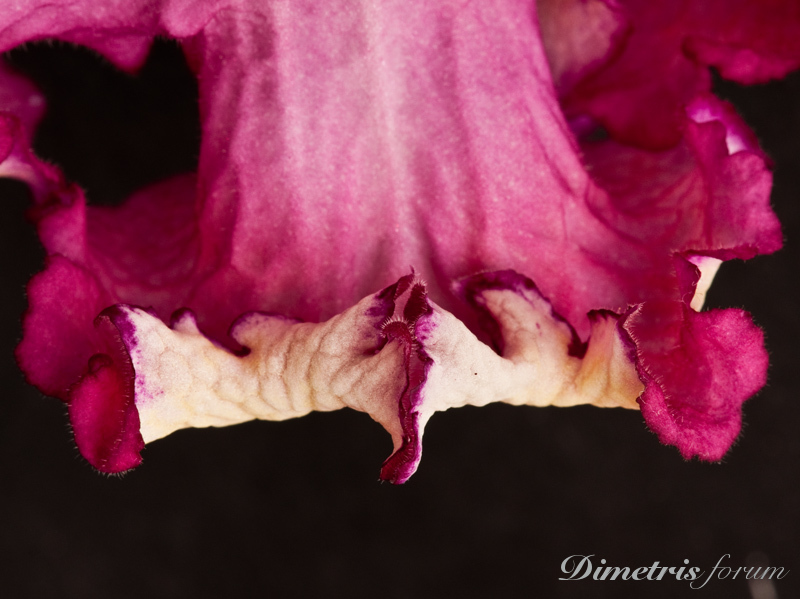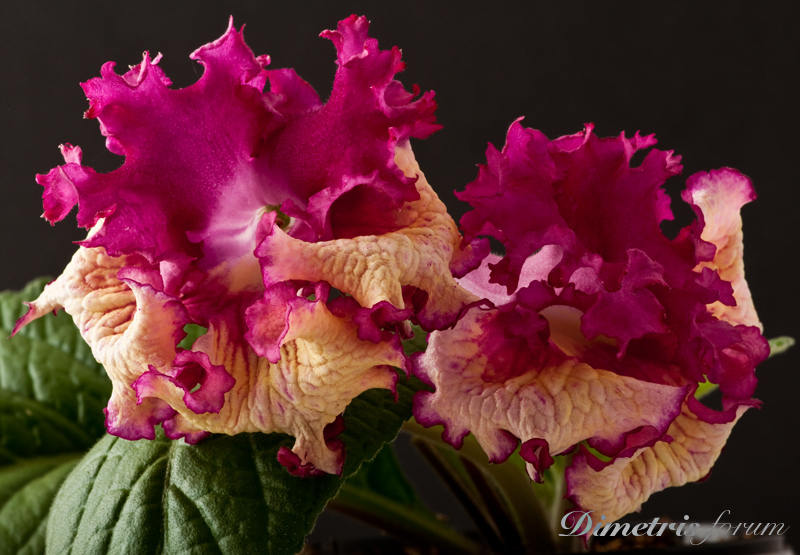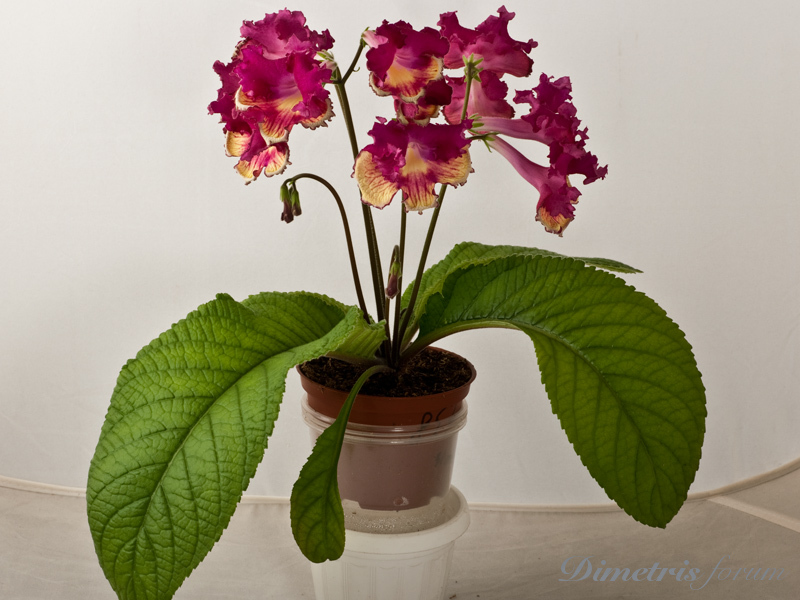 December 29, 2012
These photos do not do its justice. In real life the color are brighter and more contrast.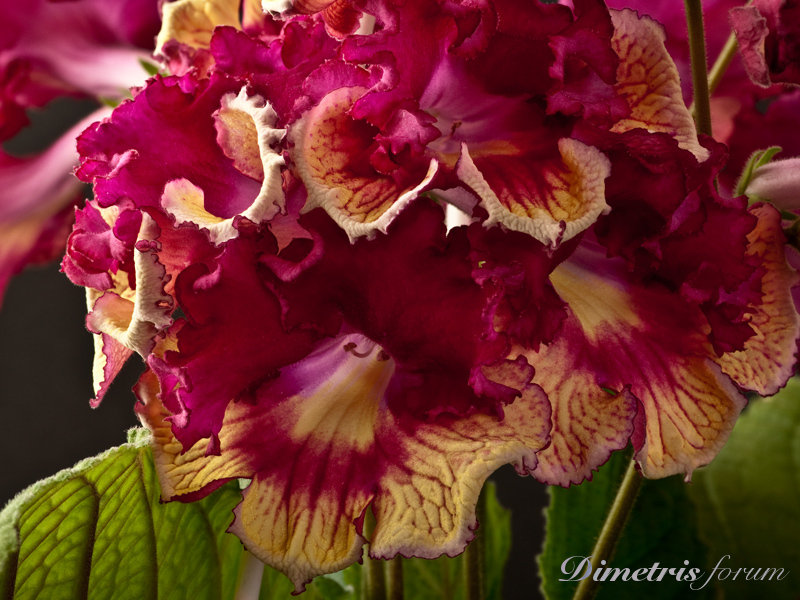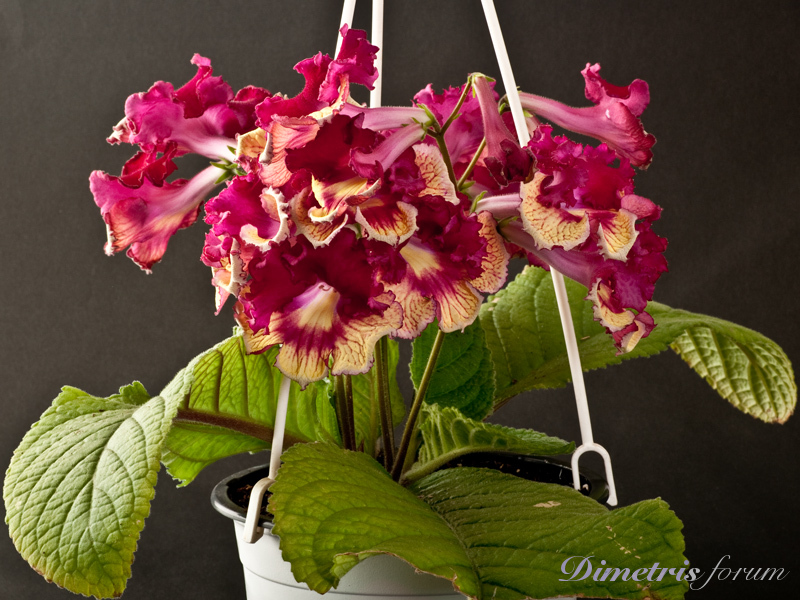 First photos from forumchane