June 23, 2012
Pavel:"
Very tender silivan (Strep Silvia descendant), blossoms are large with dense frills. Rosette is very neat, proportional."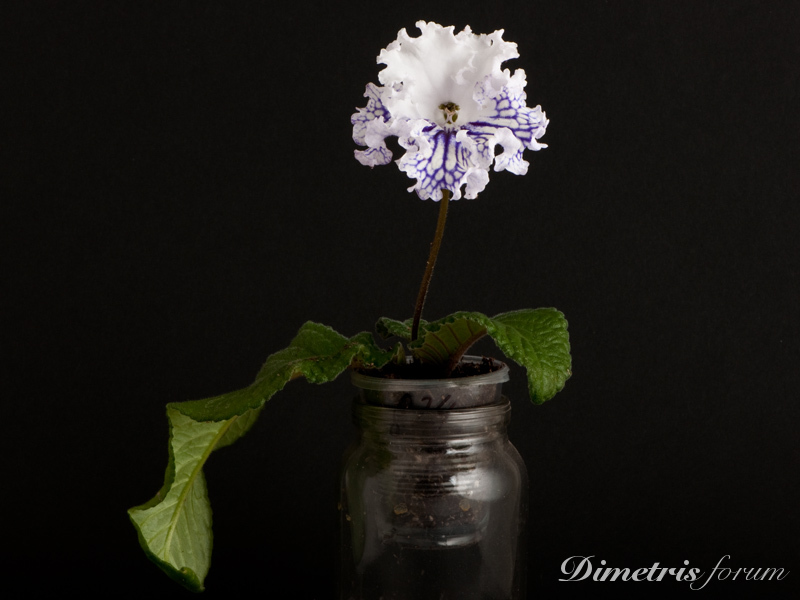 "Extremely salt sensitive.
I grow this seedling practically in pure sphagnum. You must add at least 50% (better 75%) sphagnum to your regular soil. You also could try to grow it in the orchid soil. It will not grow in rich soil.
The edge of the blossom elongates and creates more frills."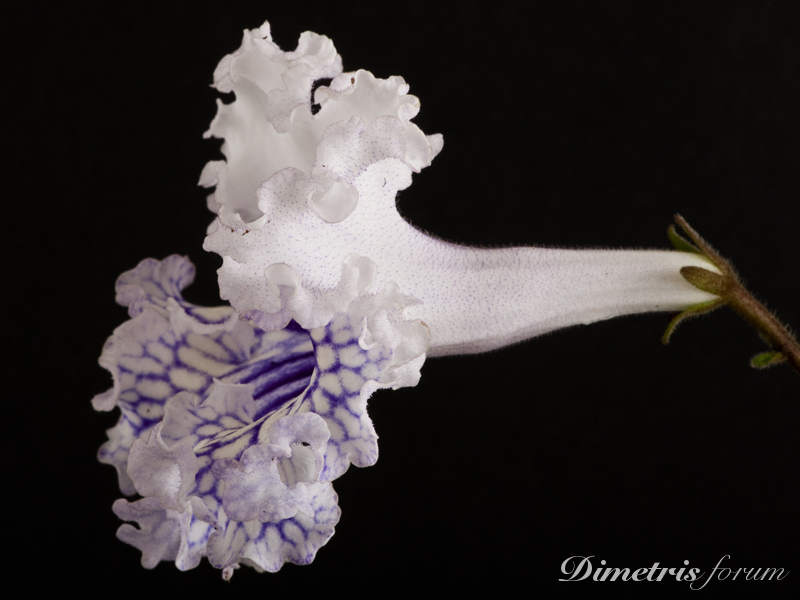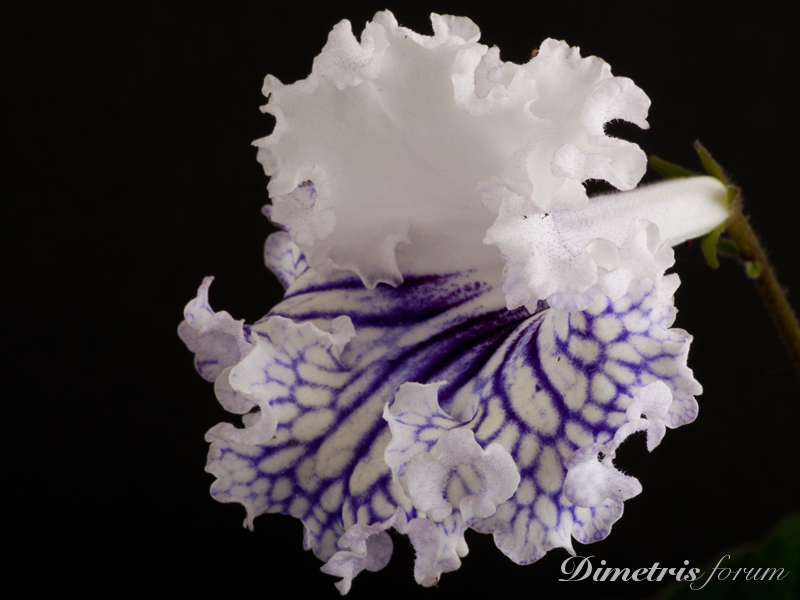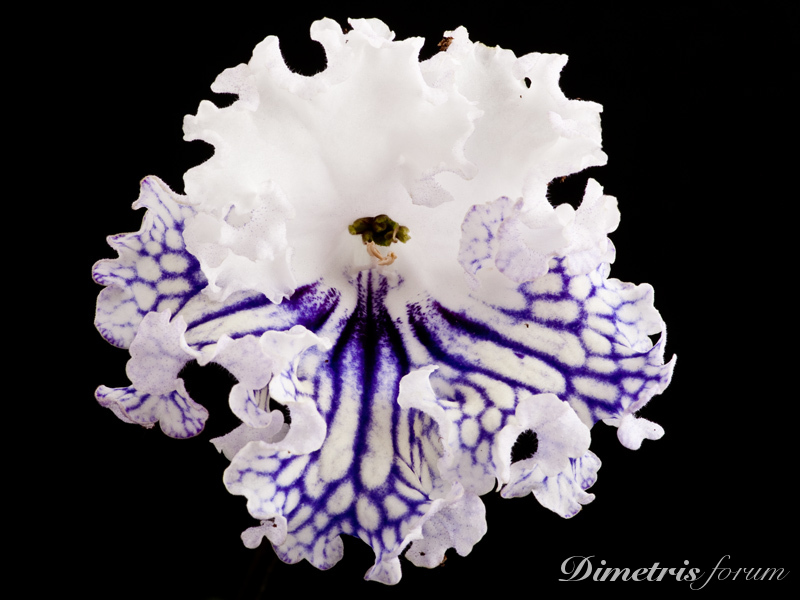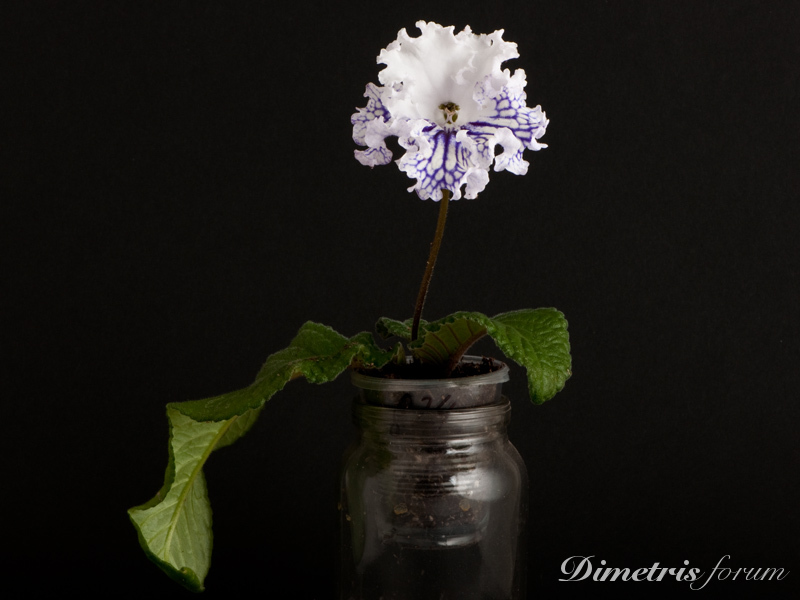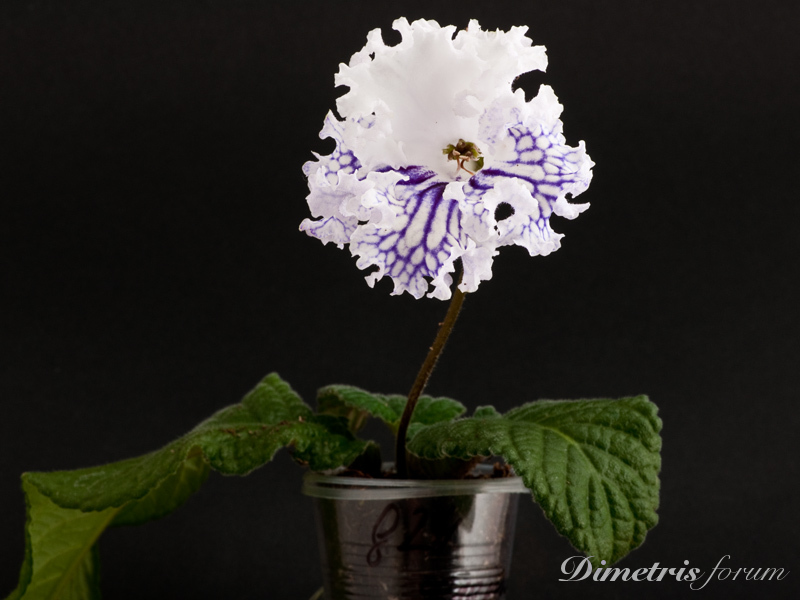 video
http://www.youtube.com/watch?v=xFrucuNEG_k
August 14, 2012
Pavel: "Rosette is very compact. Blossoms stay for about a month. For the white streps it is not bad.
I do not know any other strep with such dense small frills."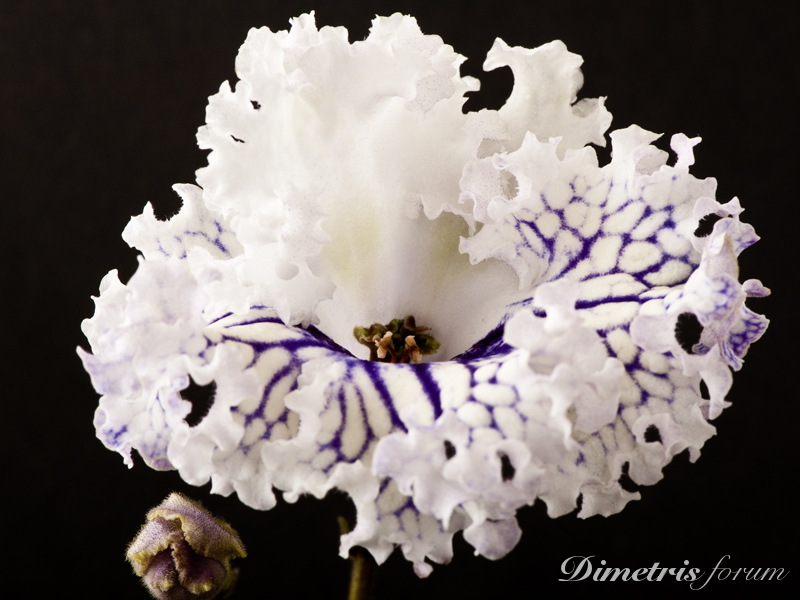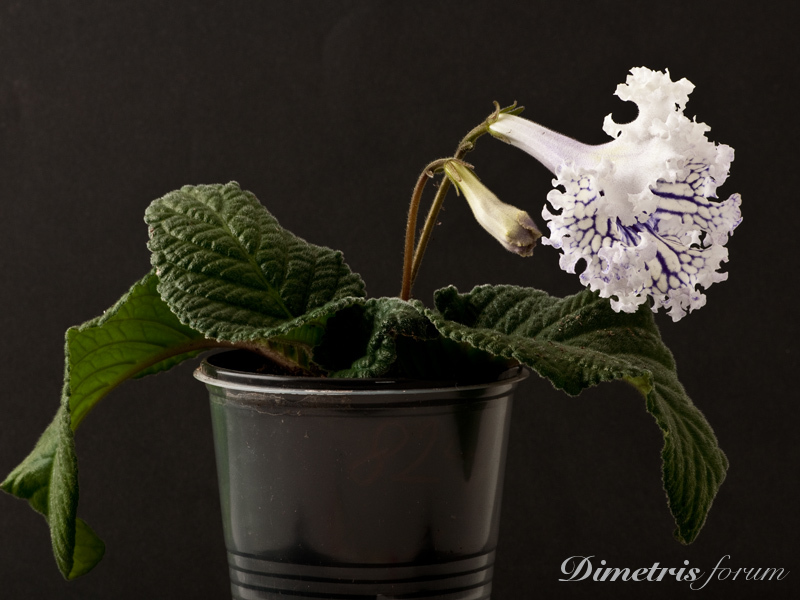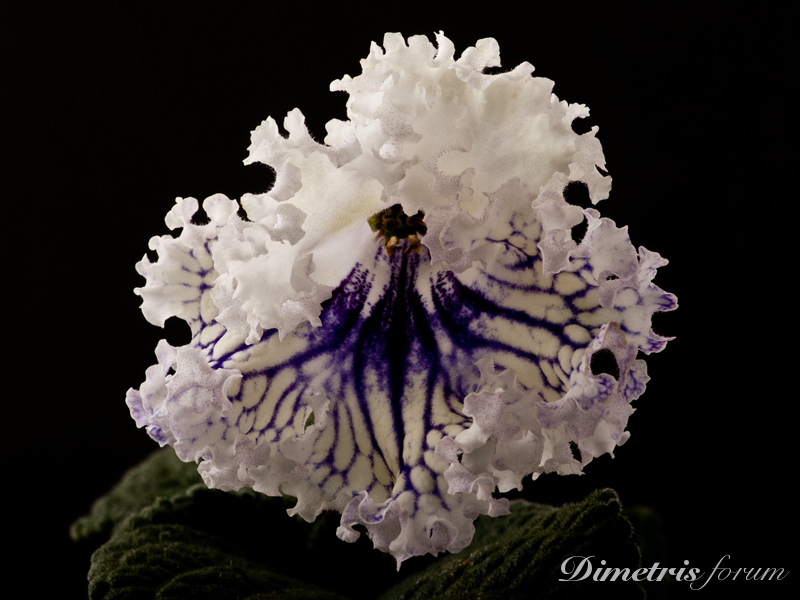 "Blossms are not small - about 7-8 cm."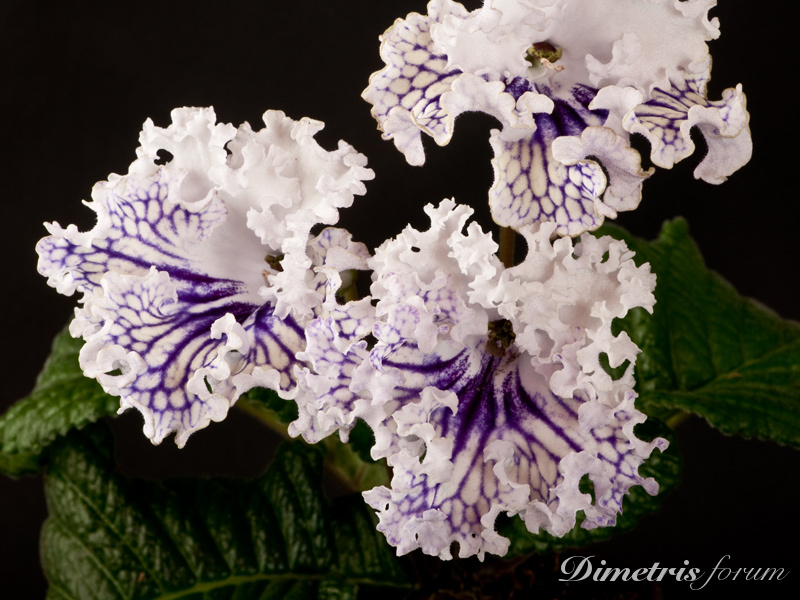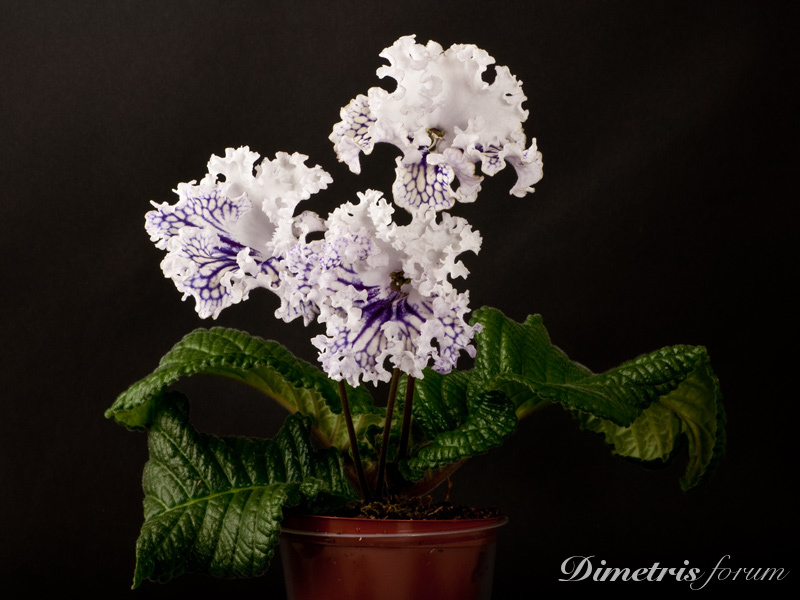 Dec 10, 2012
Pavel:" This seedling has success in Winter Show with only three flowers."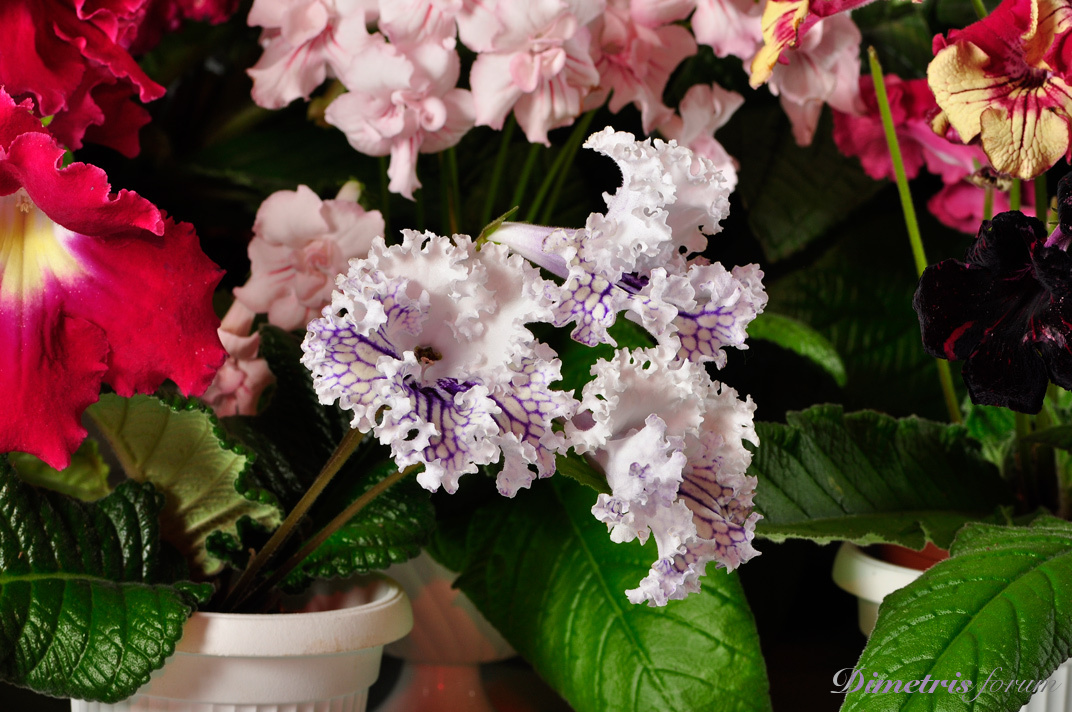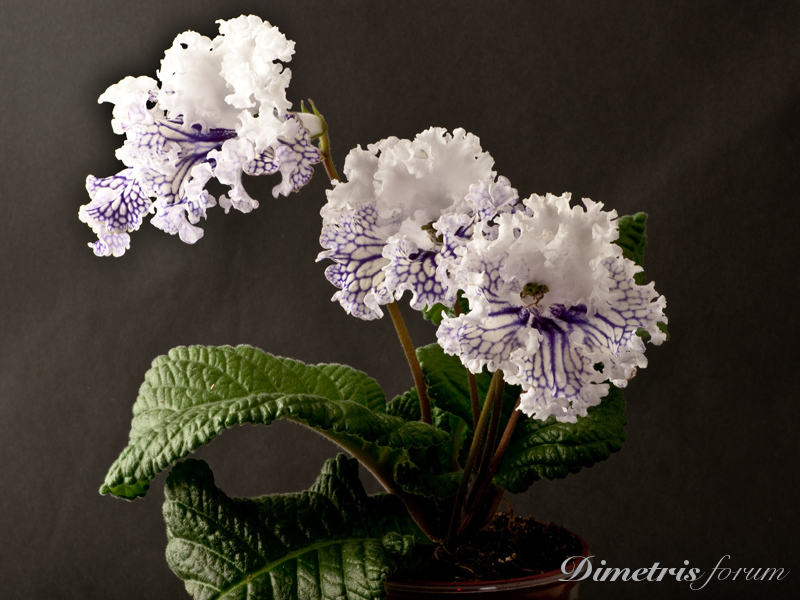 First photos from forumchane, July 2013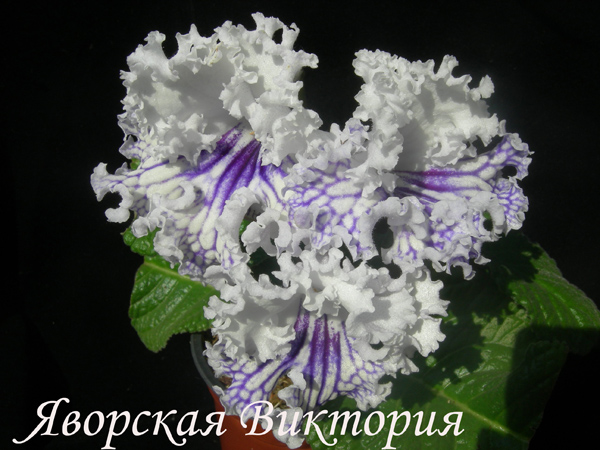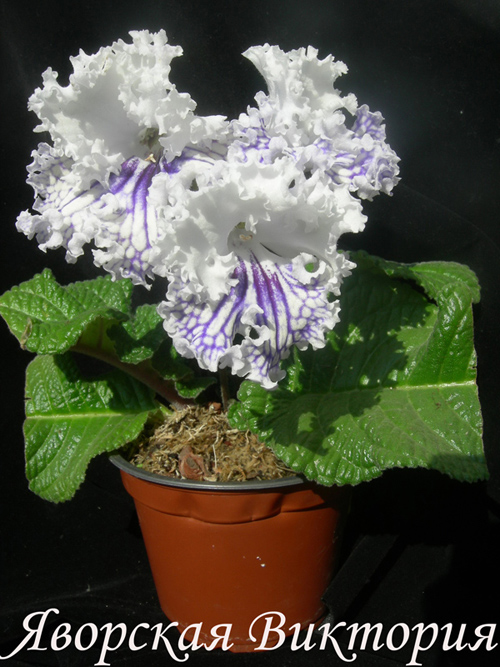 That is it. So far only afew people have this hybrid