Together with DS-Black Cat (right),
Blossom's size is average, but not small.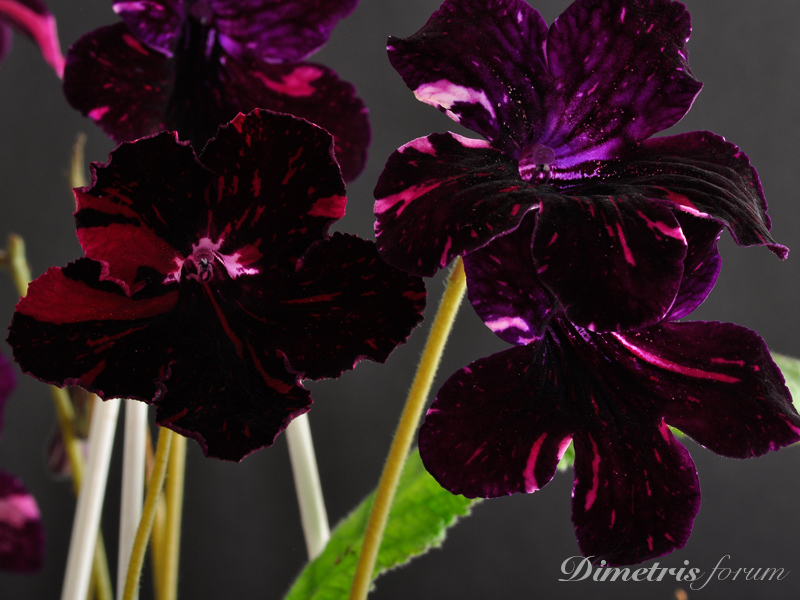 Pavel: "Since in reality it is difficult to see the difference I lighten the image by RAW-converter to see the tints. The background is black cardboard. Absolutely black background reflects more light than DS-607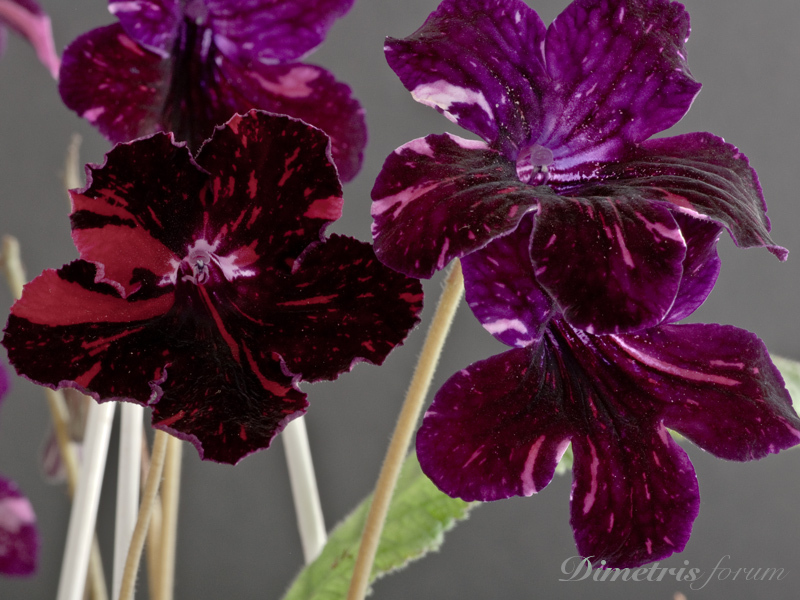 with DS-Black Magic (right)
"This photo was even more artificially lighten in the RAW converter. You could see that DS-607 absorbs more light that DS-Black Magic.
This conclusions came from camera's RAW-converter data.
DS-Black Magic pigment consists of 86% red and 14% purple.
DS-Black Magic background pigment consists of 96% red and 4% orange
DS-Black Cat pigment has a 35% magenta and 65% red.
It means that DS-Black Magic is more purple than DS-607.
Since DS-607 pigment absorbs almost all light, human eyes cannot see this tint."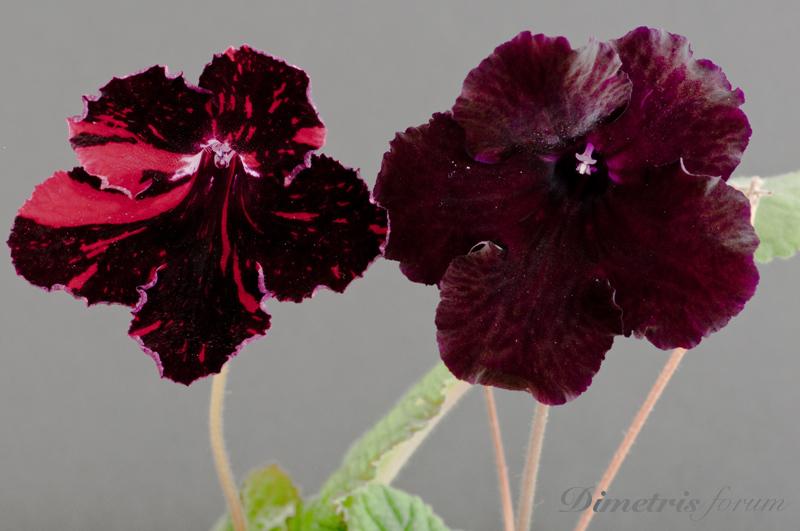 with white background and very bright light
Pavel:"I wanted to hybridize black fantasy."
Together with DS-Little furry arctic fox #3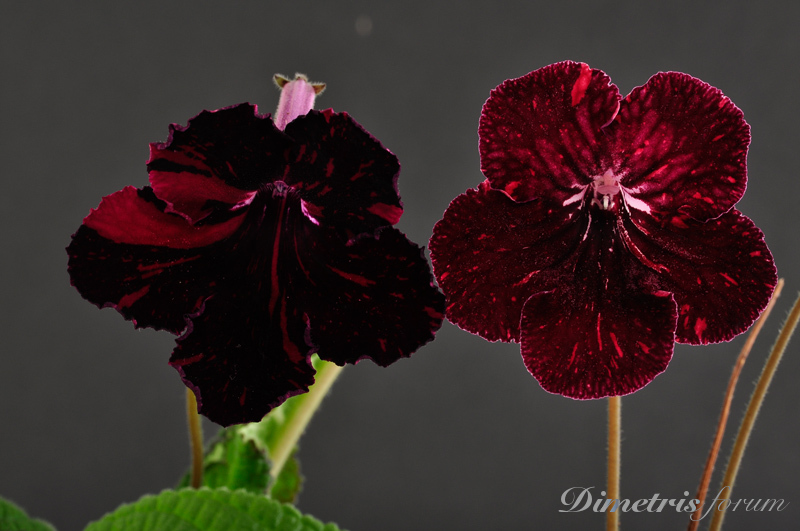 January, from DImetris' green house
http://www.youtube.com/watch?v=VkLmG-YY0uw
March, more blooms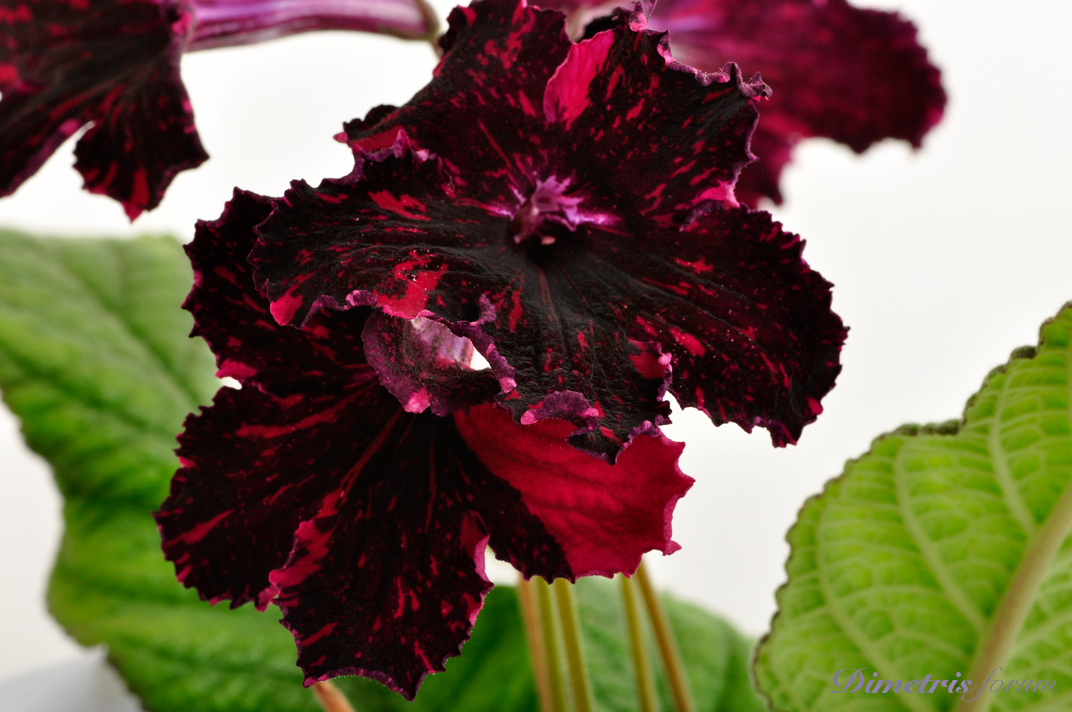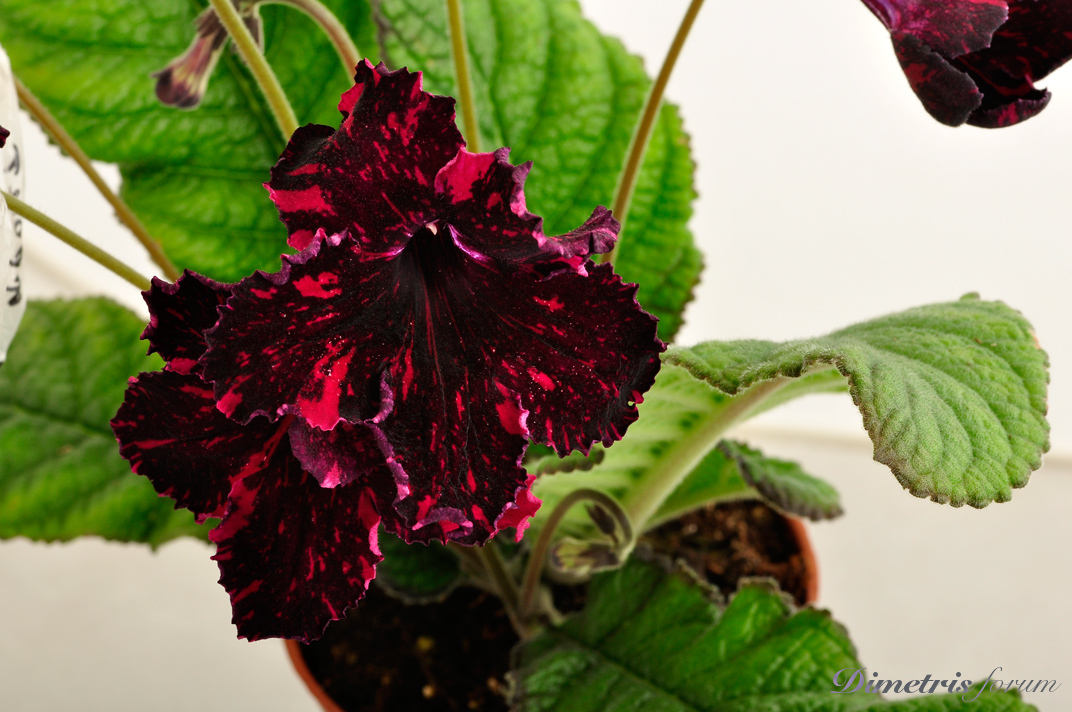 After long discussion about the name they name it after famous French writer Stendhal's novel
"The Red and The Black"
When the flower had not opened yet, it seems that it will be all black with no fantasy. But as soon as it begins to unfold, you could see the fantasy.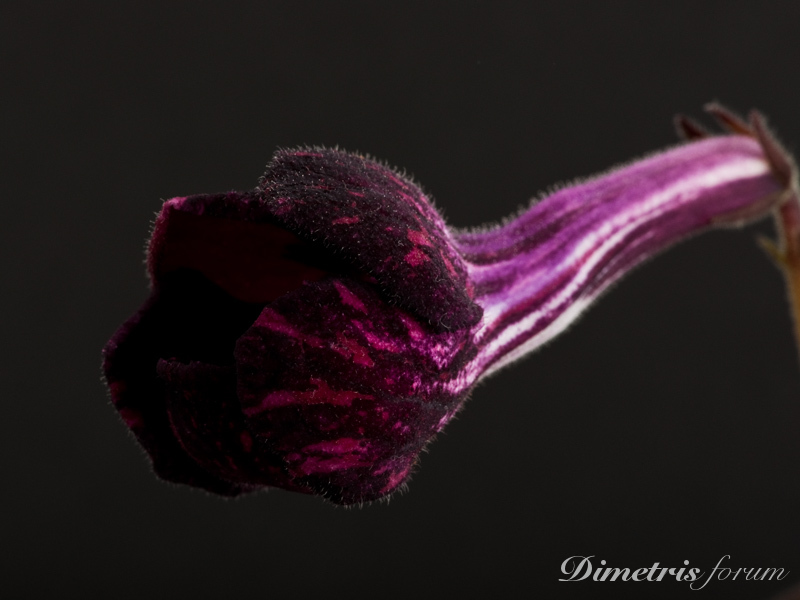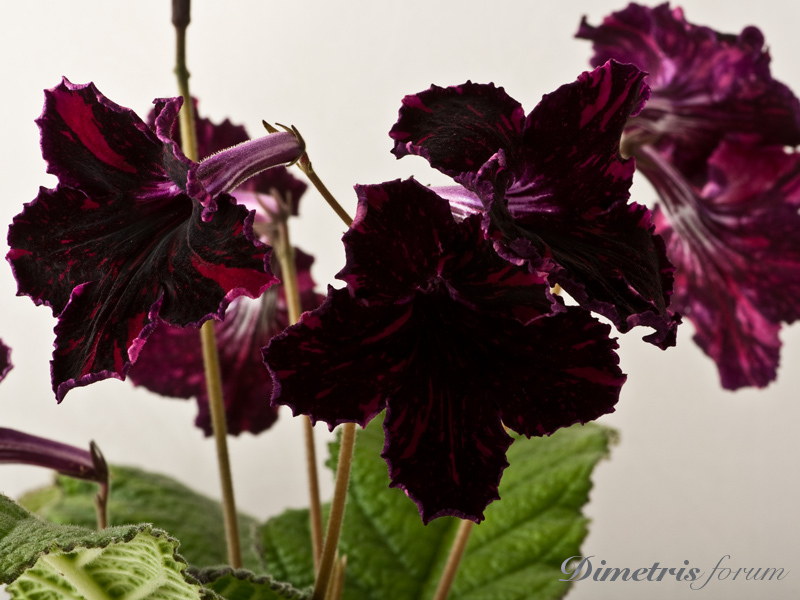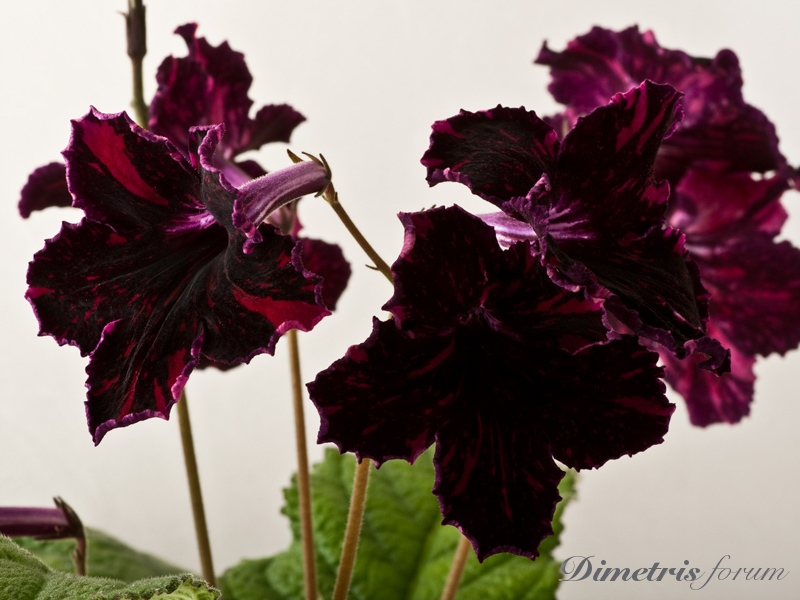 Blossom are medium size - about 8 cm (3")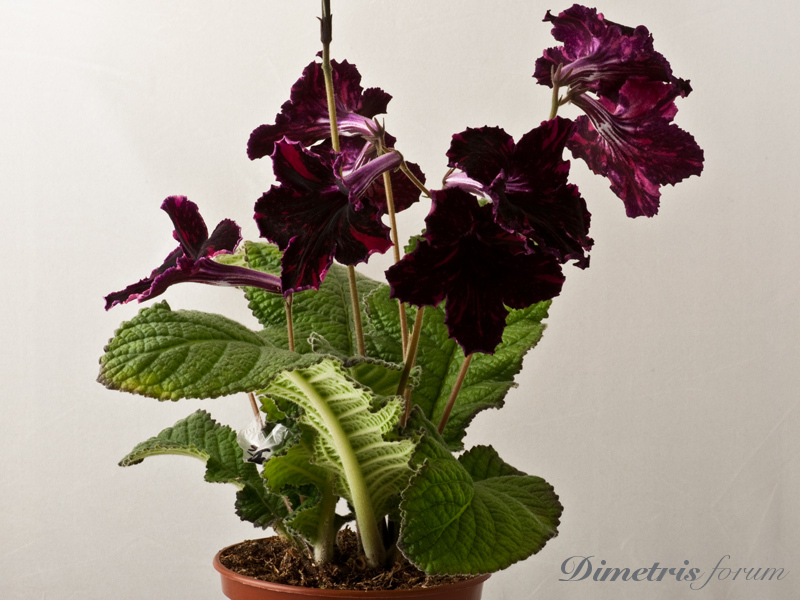 First photos from forumchane:
March 18, 2013