From Russian forum
June 11, 2012
Pavel: "Very beautiful flower, Love the colors - very clean and vibrant. Rosette has tendency to multiply. We have to work on it. "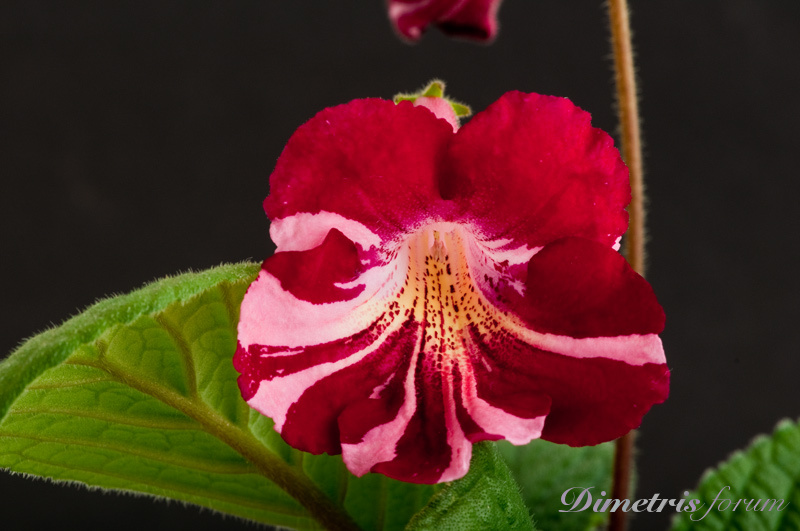 Voice from forum:" how many blossoms on flower stalk?"
Pavel :" Only one per peduncle, also so far It has only two peduncles. Therefore this seedling probably will be transitional hybrid. I also do not like that it does not have many fantasy. We got it from crossing between non-fantasy hybrids. I think that It is mutation."
My comments: I do not know what it is, but I my best guess that any fantasy is a result of transposons or transposable elements. It is a DNA sequence that can change its position within the genome. Sometime they called jumping genes. By inserting themselves to different sites of the genomes they could alter anything, including color. Another hypothesis that it is epigenetics. Usually methyl or other small groups could bind reversibly to DNA and also change expression of the genes.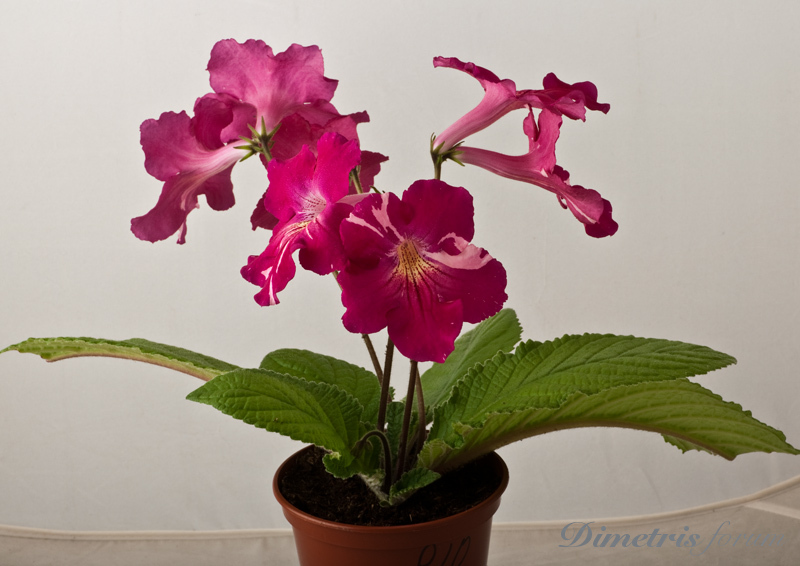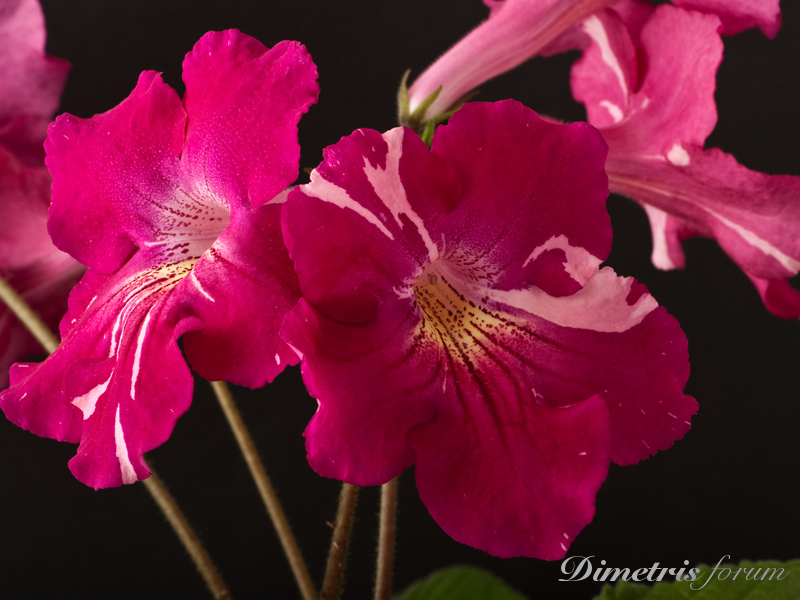 One of division of original seedling has reverse phenotype. The fantasy could be seen only on the buds.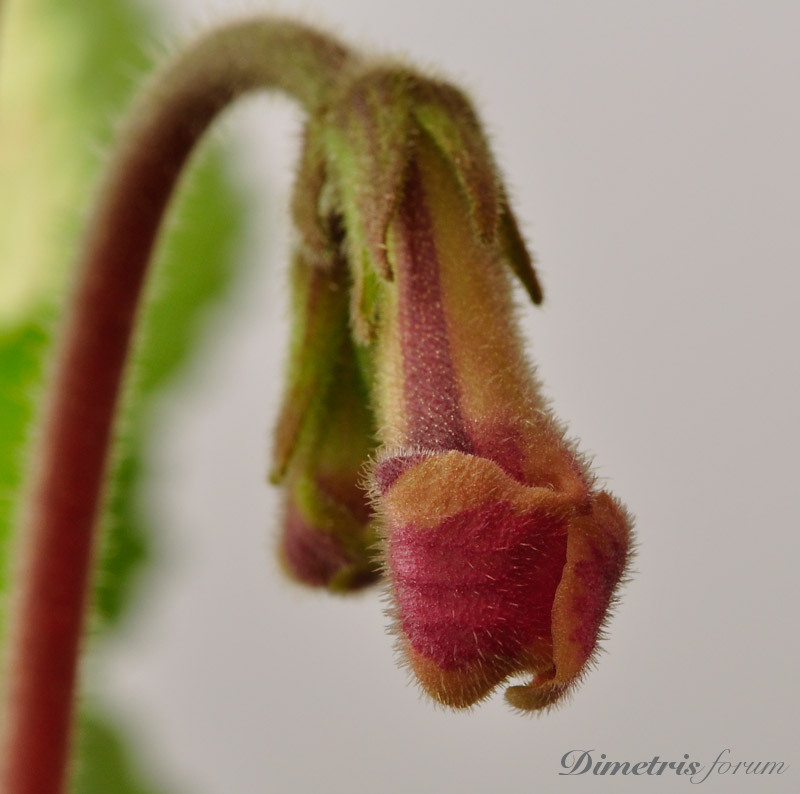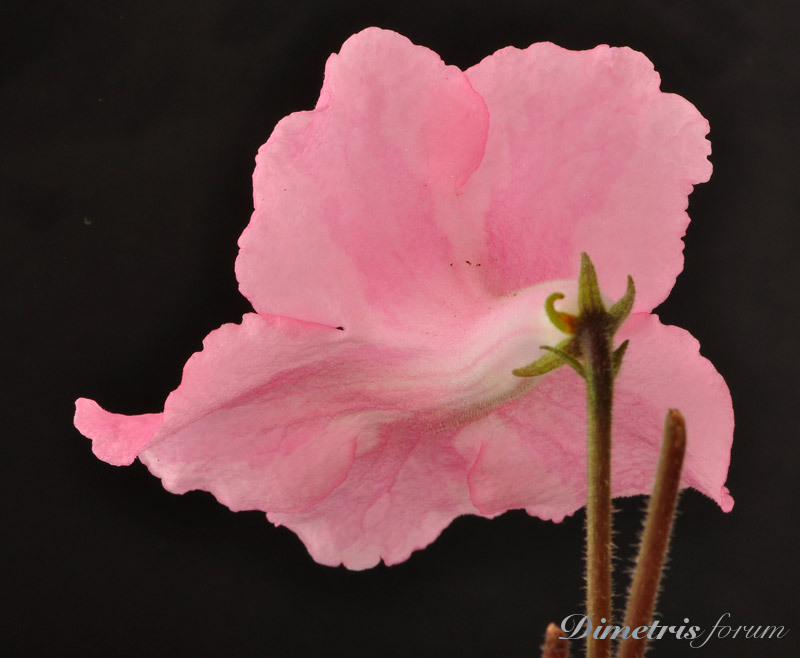 g
January 2013, Pavel:" First babies of original seedling. So far so good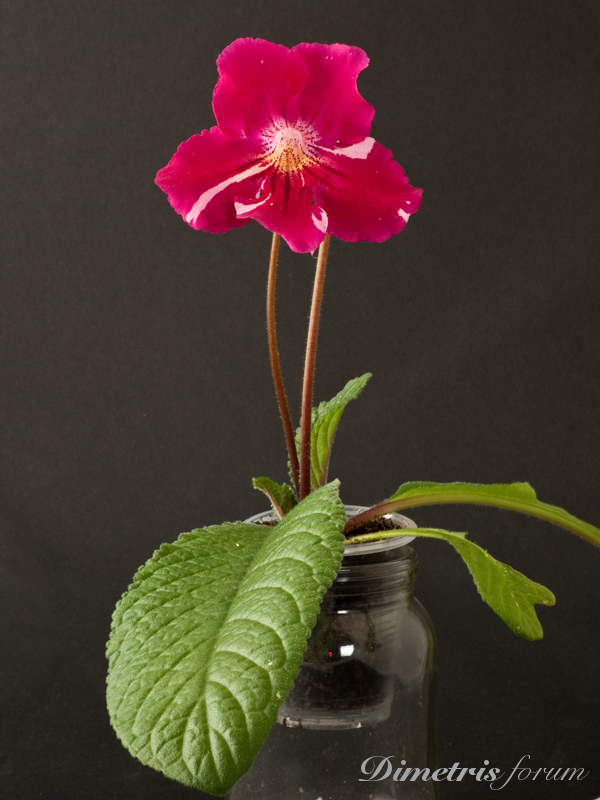 First photos from forumchane Spring 2013