June 2012
Pavel: "This seedling (without name then) may look like Polish Atena. We will see. I personally do not like yellow and white combinations. For me white color masks the yellow color"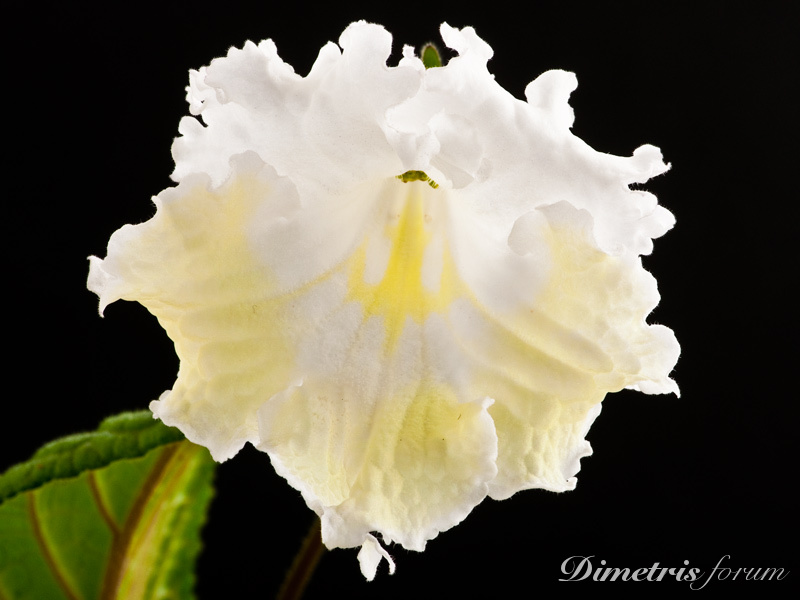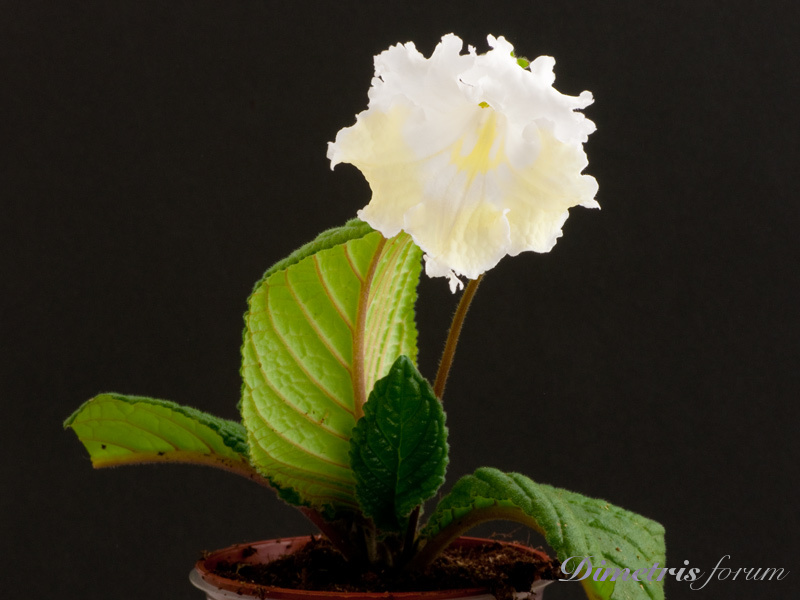 From forum: " Atena has a very long leaves. Adult plant has leaves up to 60 cm (23"), but your seedling has "your" neat short leaves as I like. What is the size of the blossoms, how good are the peduncles, what is the flowering potential."
Pavel:" I can't say anything yet. I need more time to observe whether this seedling.
This one was product of crossing DS-508 and Bianka. Atena and DS-796 have similar genes, so we will see."
Month later. Pavel:" Blossoms stay for a long time. For silivan (DS-796 is a silivan) it is very good, since usually all silivans drop flowers very easily. Blossom are not large, only 7 cm (2.75") Frills are great. I like the form of the blossoms.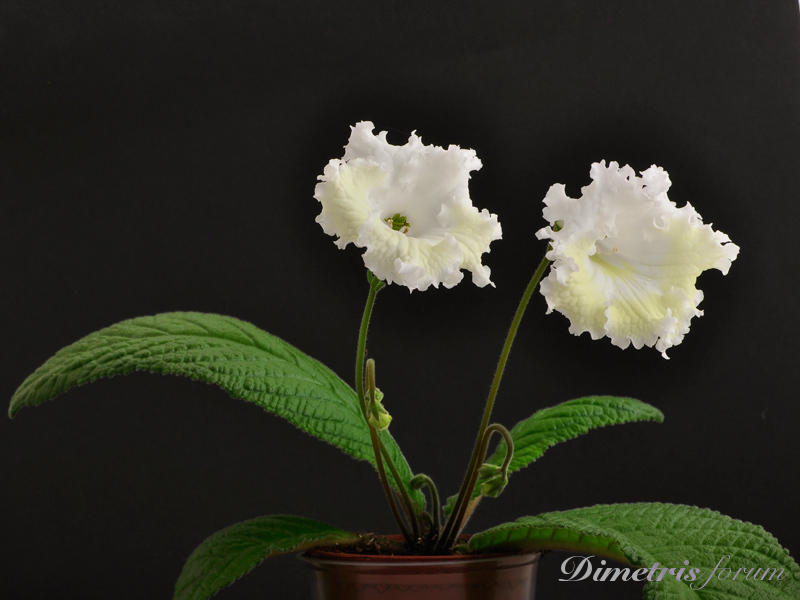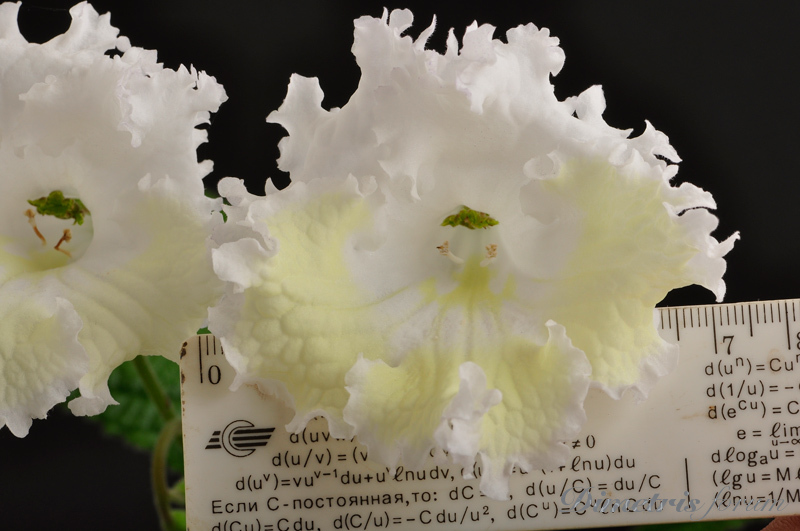 August 2012. Flowers are getting bigger, now about 8-9 cm (3.5")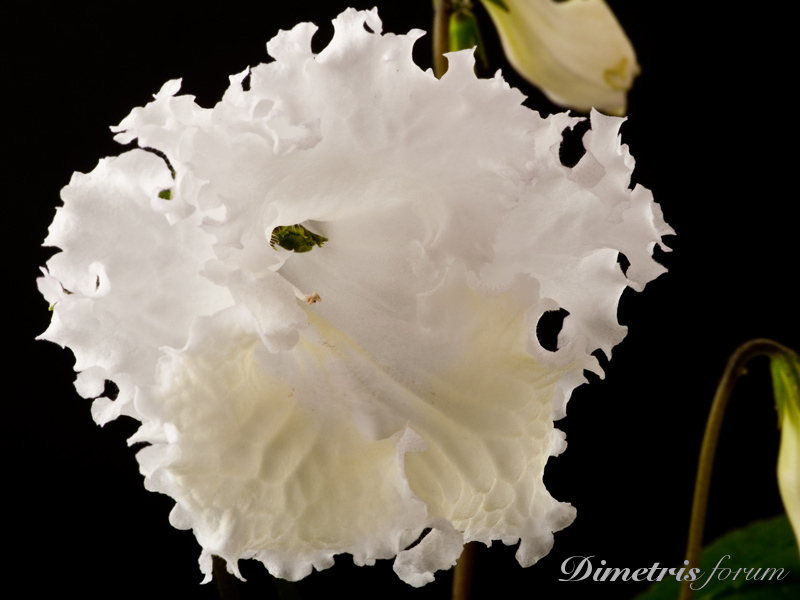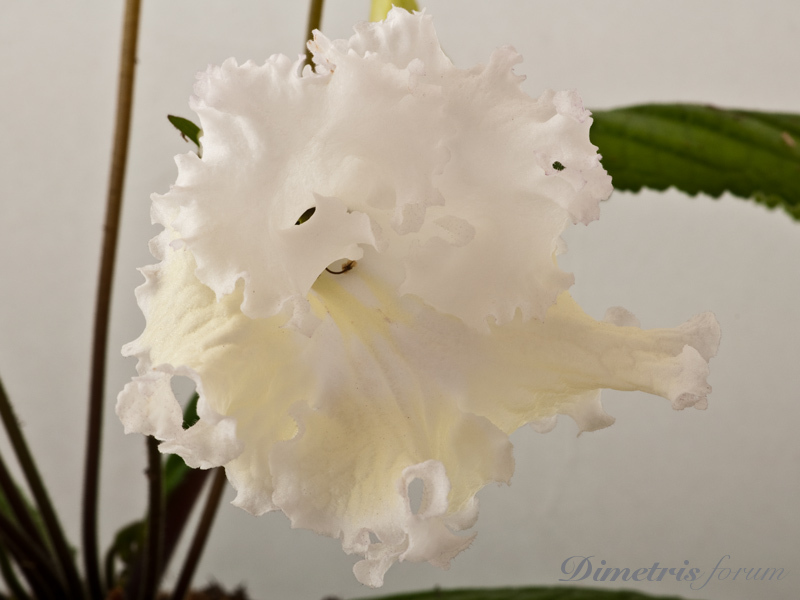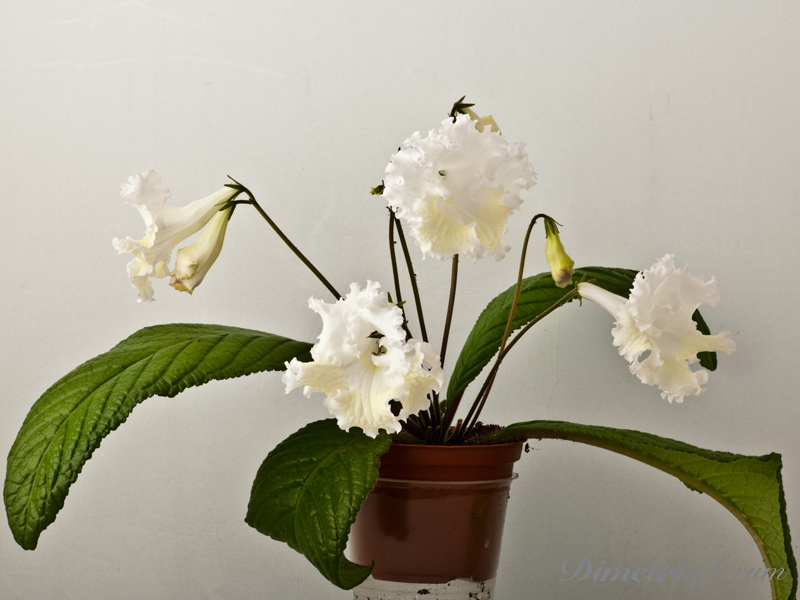 October28, 2012. Seedling now: It looks very proportional.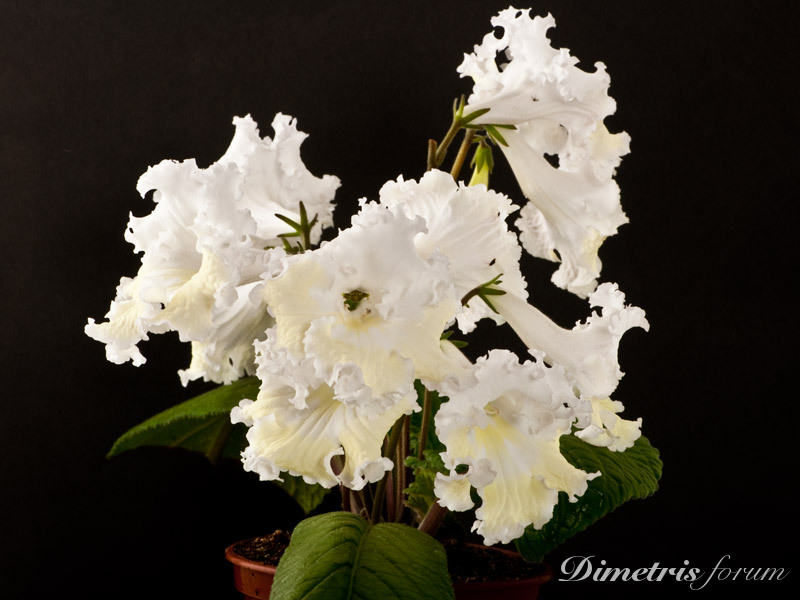 From forum: first photos March 2013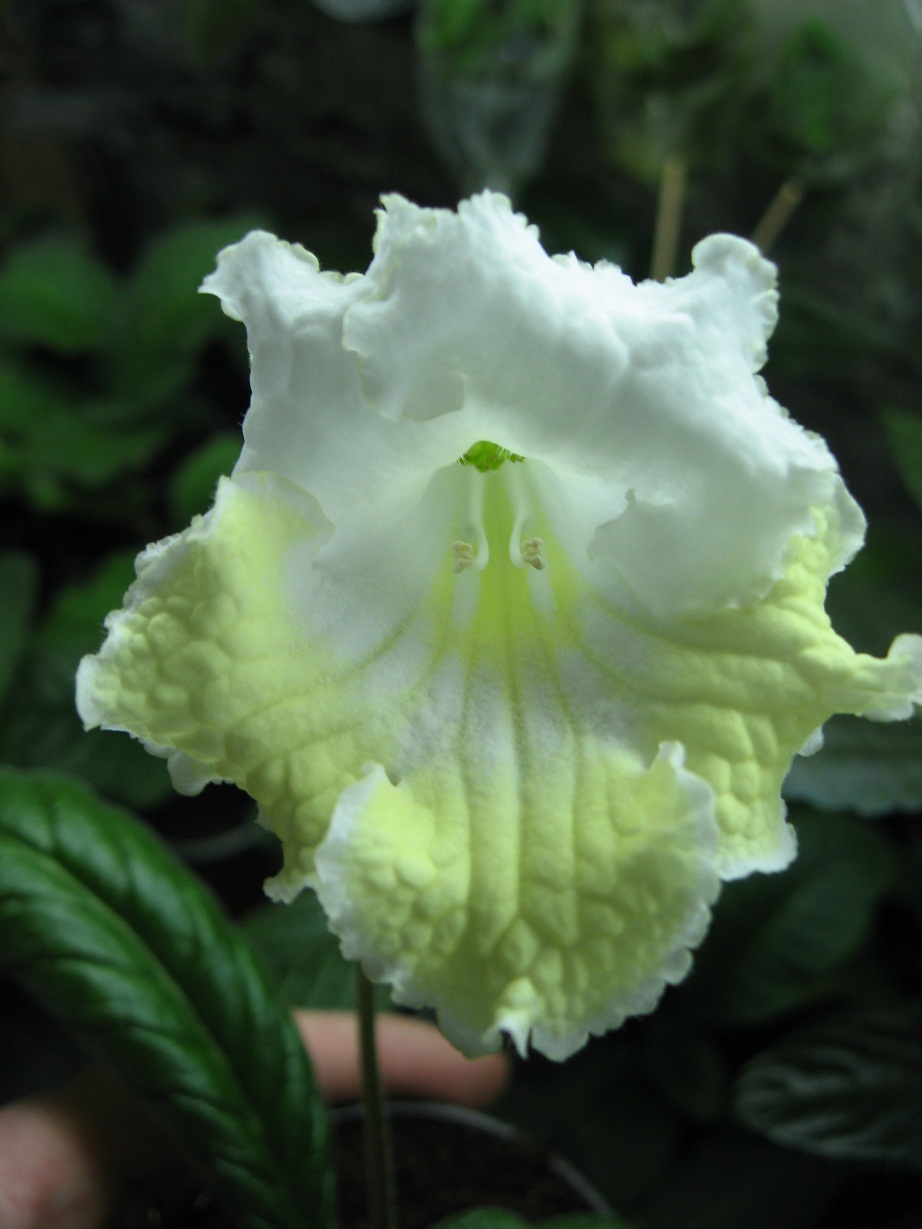 From forum: " Very, very prolific bloomer. I had to remove first flower stalks to let the plant grow more leaves first."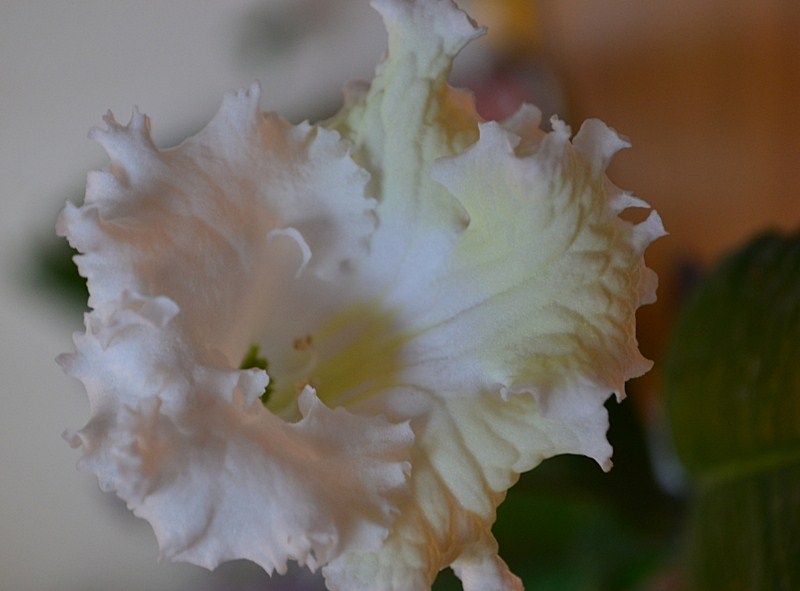 April 2013.
Forum: " This is my very first flower. It is large, but my yellow color is not bright, maybe because it is too hot."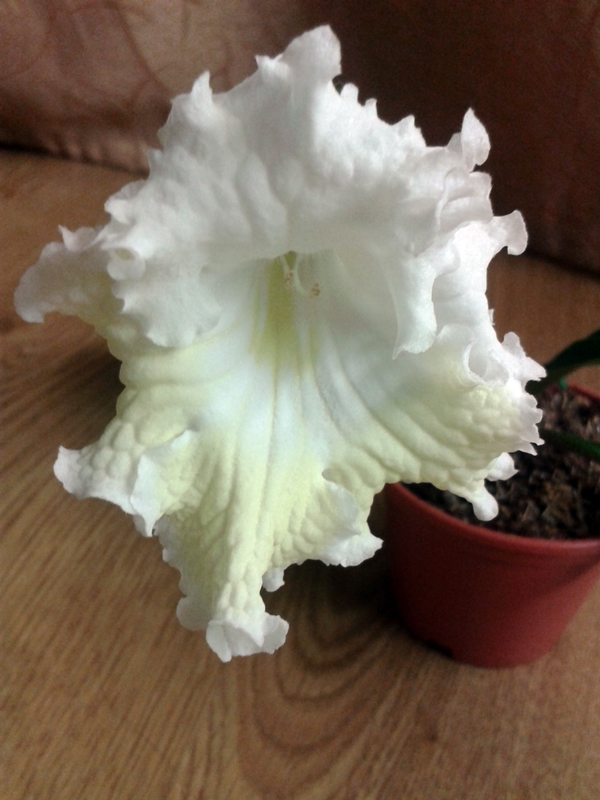 _________________