Translation from Russian forum
Pavel" It is difficult to find another name for this variety. It is Artsy-Craftsy, with pointy petals that have bestial almost black coloring fantasy.
We open the era of double-flowered fantasy. "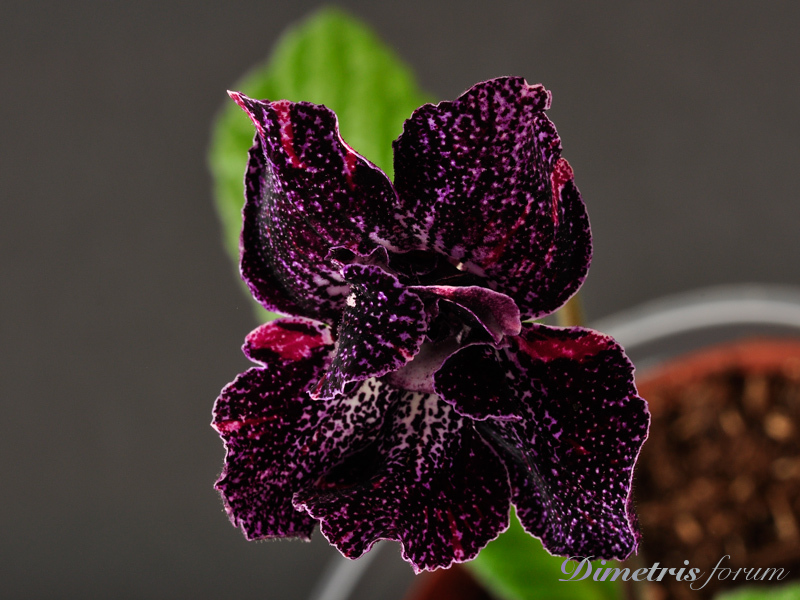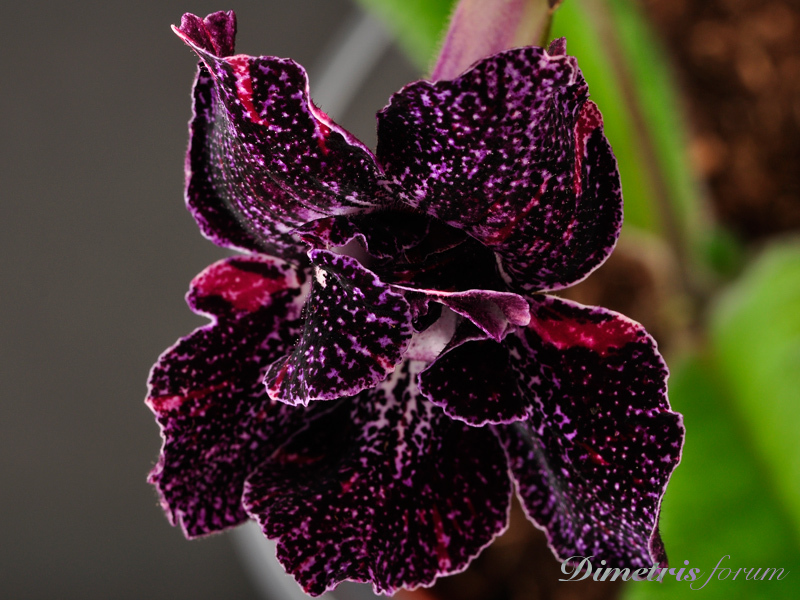 What about rosette?
Pavel:" So far I can't say anything since this seedling is very small. However , it is clear that it likes to grow multiple rosette. This little seedling already has three rosettes. I divided the plant and re-planted three rosettes. That is the plus and the minus. Plus - because it will be easy to propagate by dividing the plant rosettes, that is great for fantasy. Minus - because the plant often will be to crowded with multiple rosettes. It means that it need to be divided during re-potting. "
from forumchane "looks like an orchid"
"Looks like exotic butterfly"
"Hey, Alchemist, could we name it "New Era"
Pavel ("Alchemist" in Russian forum)
" Since the form of the blossom looks like a cat and it also the progeny of the DS-Black Cat I want to give it the name DS-Ёшкин Кот or in Latin FELIS JOGKINI
Then whole Russian forum community endlessly discuss the name, which came from Russian mythology. Also there was long dispute how to translate the name to English.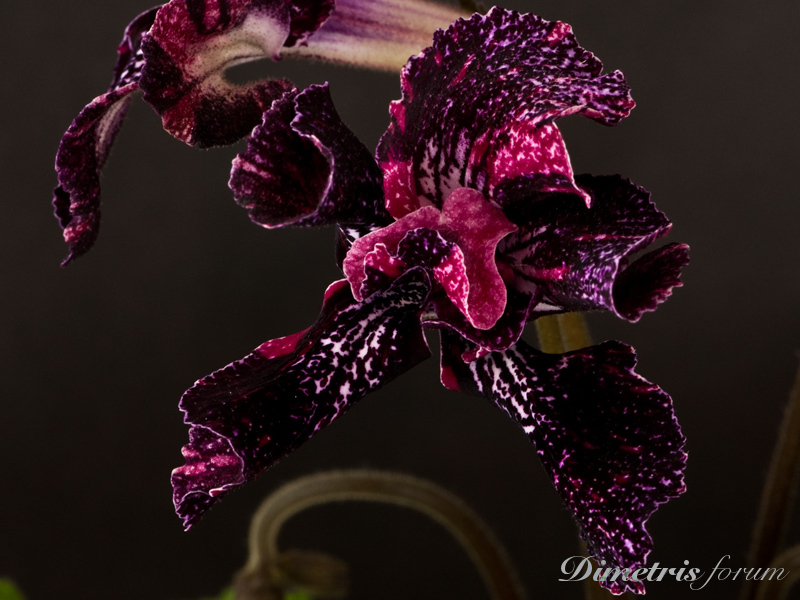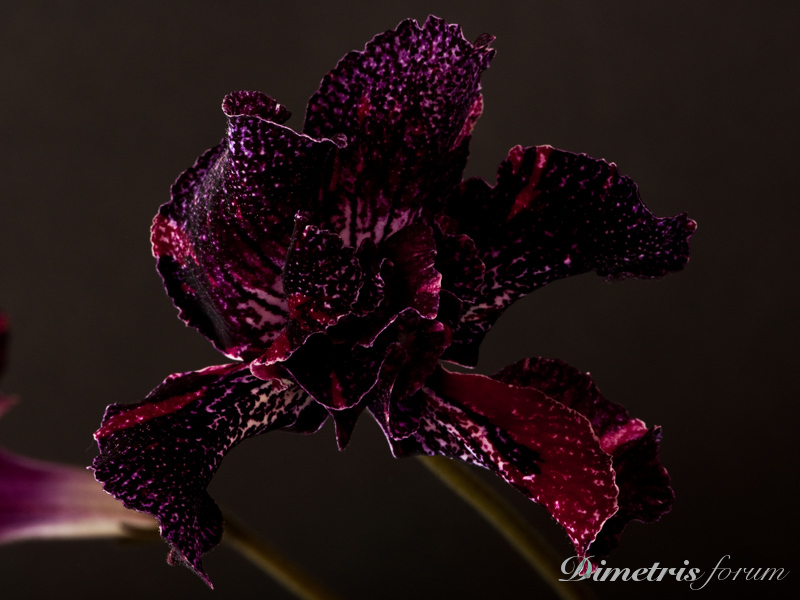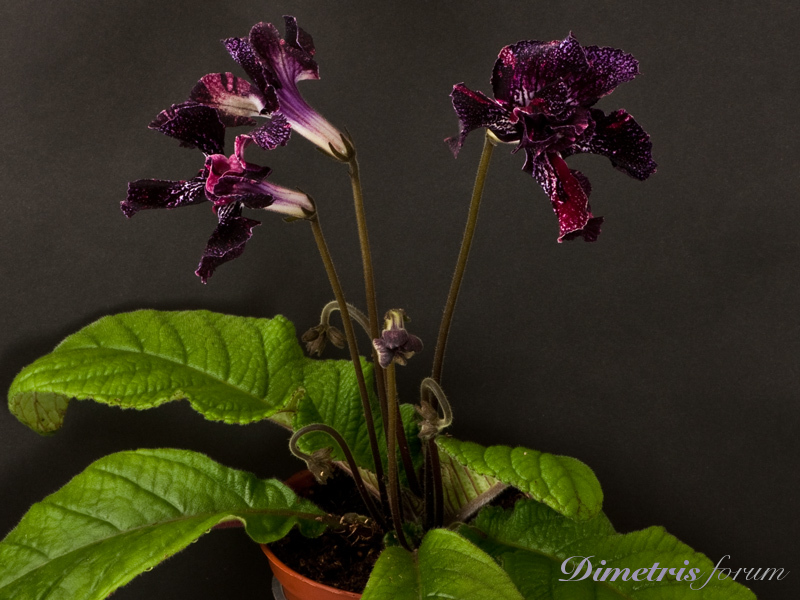 And again there was a long discussion about transliteration and how sometimes direct translation distorts the meaning. Pavel showed this reference.
http://en.wikipedia.org/wiki/Streptocarpus
. Somehow Dimetris' hybrids ended up in the Wikipedia article and names were not translated right. Finally somehow Pavel corrected Wiki article.
Forumchane from Sweden commented that in Sweden they transliterate Russian to Swedish and poor Swedes have to pronouns hybrids names in Russian, which is quite difficult. Russian is one of the most difficult languages.

By the way, I am trying my best to translate the names. I am sure that" English literature major" would have translate much better. (only of he or she knows Russian). I am sorry I practically do not have any formal English education, let alone writing. Otherwise I would translate much more.
Well, we have to go back to Streptocarpuses.
First photos from forumchane (people from forum)
So far only one.
Mine also started flowering here in US. I will try to post a photo too
May 23, 2013 from Moscow