From original Russian forum:
This seedling is silivan (Streptocarpus Silvia descendant) and for silivan 7-9cm flowers is good.
Good strong peduncles, brigth contrasting colors: yellow and red, neat rosette.
Here DS-KALAXARI is in the left.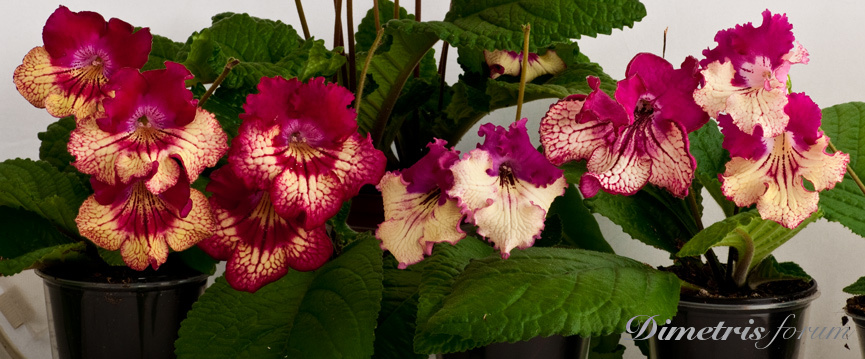 Seedling get bigger and edges on these blooms will be elongated with time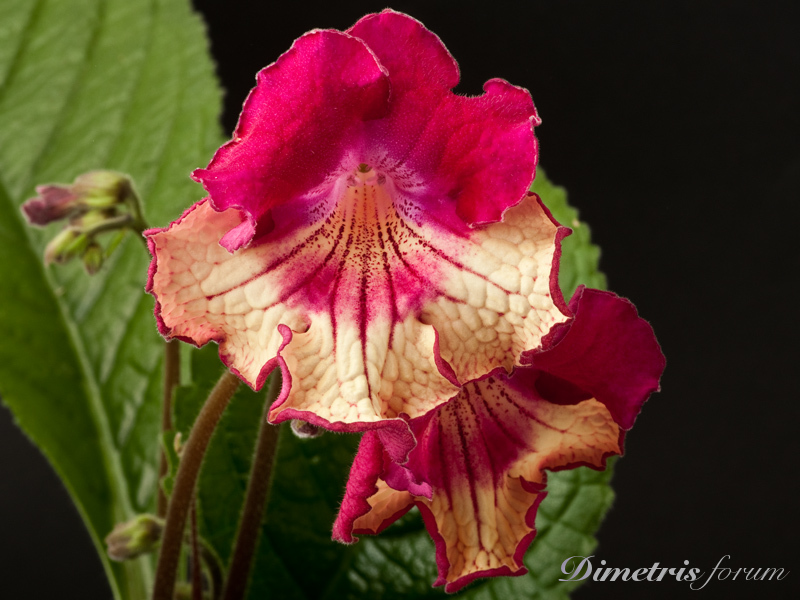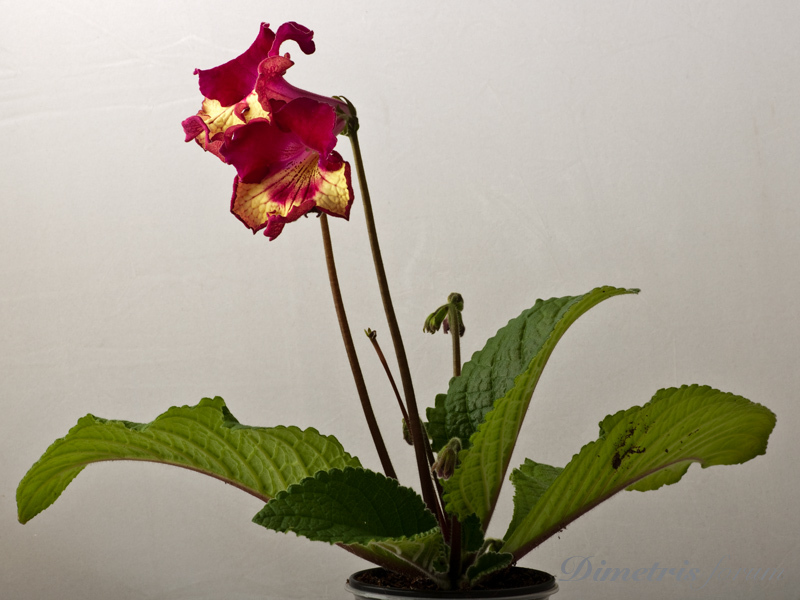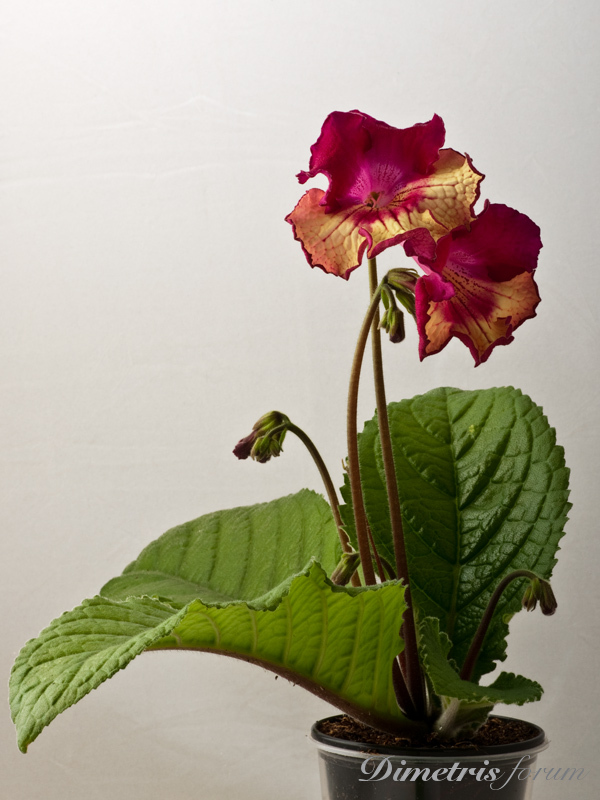 Pavel: "I put it to other place with higher temperature (25C) and colors stay the same and peduncles still strong.
Here this seedling sit in the 12 cm pot.
Flowers now 8-9cm (3-3.5")"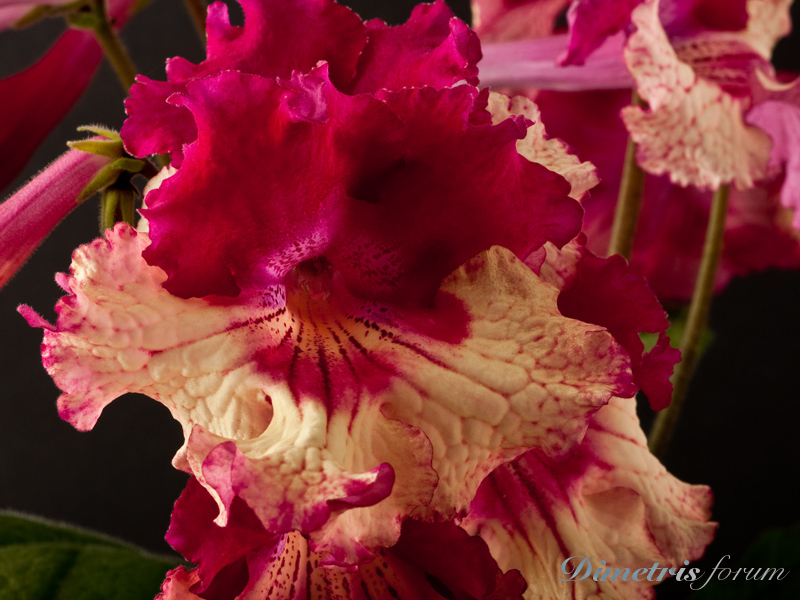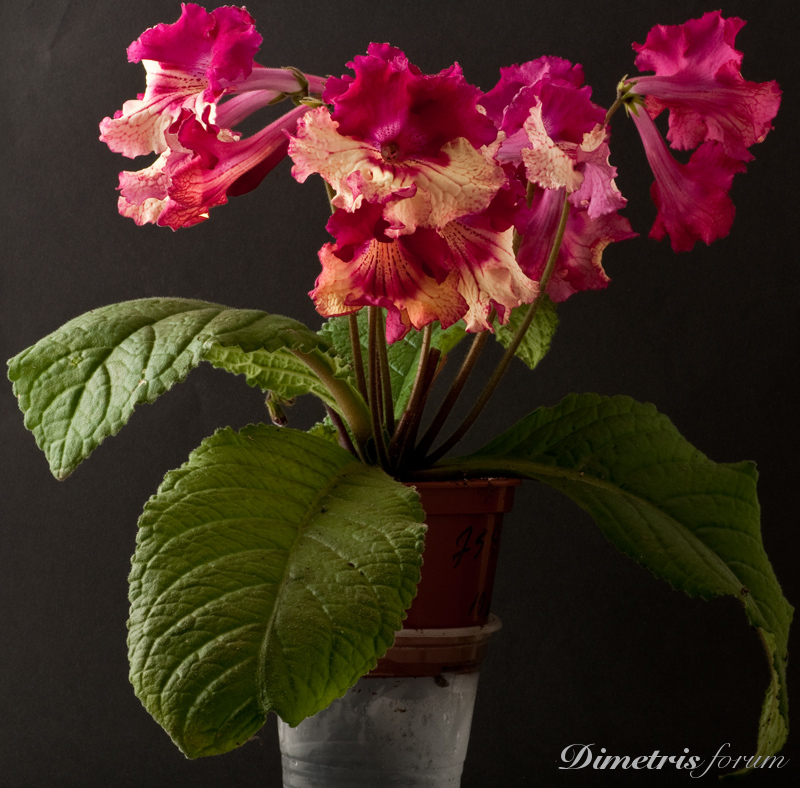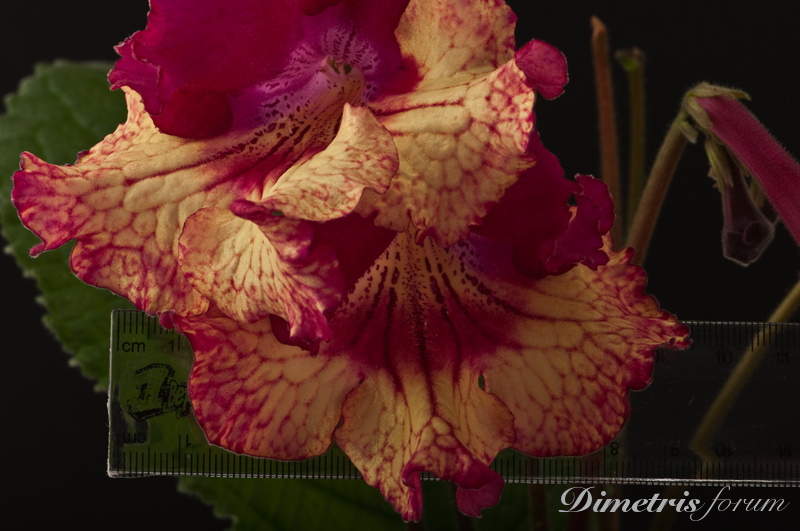 Растет быстро. Уже три раза пересаживался.
Уже сидит в горшке 12 см.
Лист широкий короткий. Самый большой лист в длину 20 см при ширине 13 см.
Потенциал цветения отличный.
Цветы не мелкие от 7 до 9 см.
Цветоносы устойчивые, не длинные.
В общем, пока что нравится.
Variety is fast growing. I had to re-pot ot already three times. Leaves are wide and short. For example 20cm in length and 13 cm wide.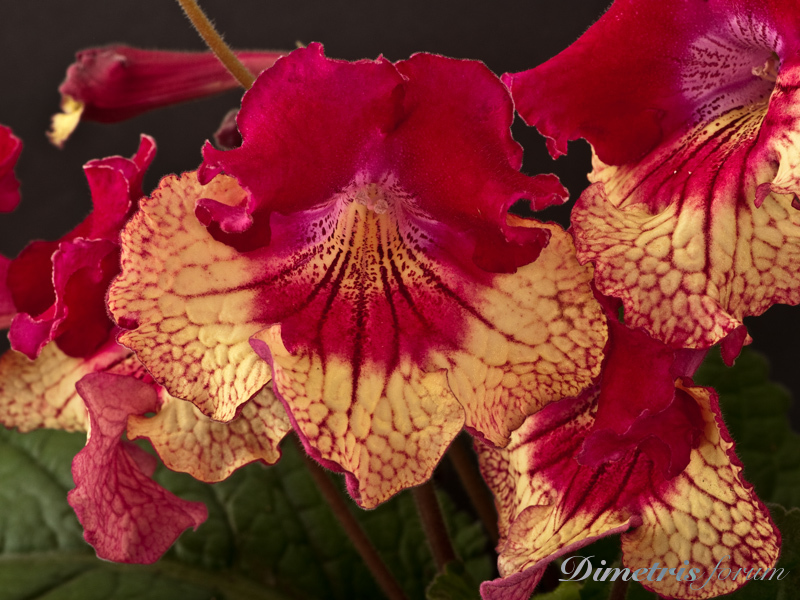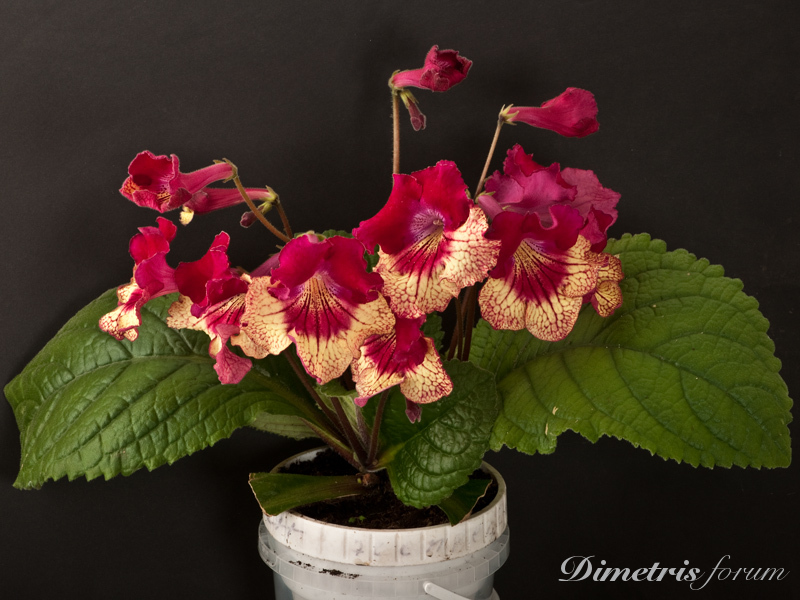 few weeks later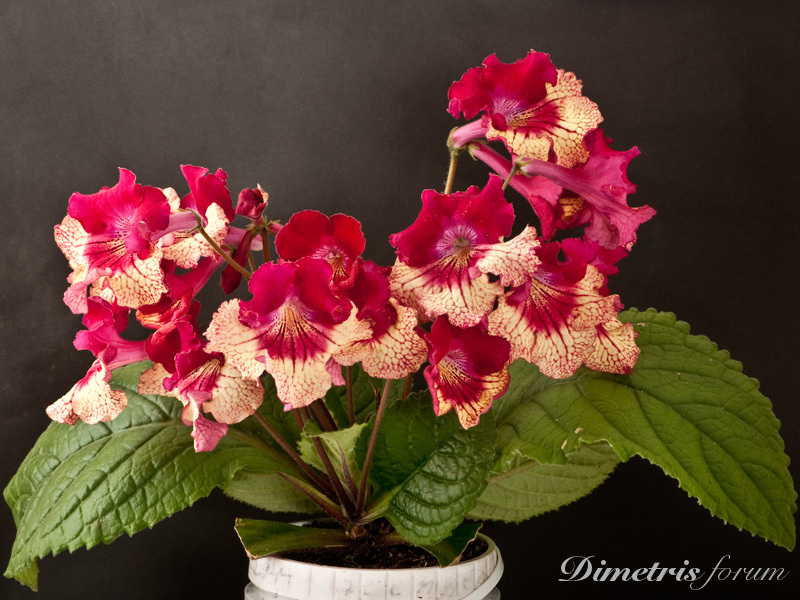 People are trying to find a right name for this seedling and show relevant photos

finally named DS-KALAHARI because of red and yellow colors of that famous desert.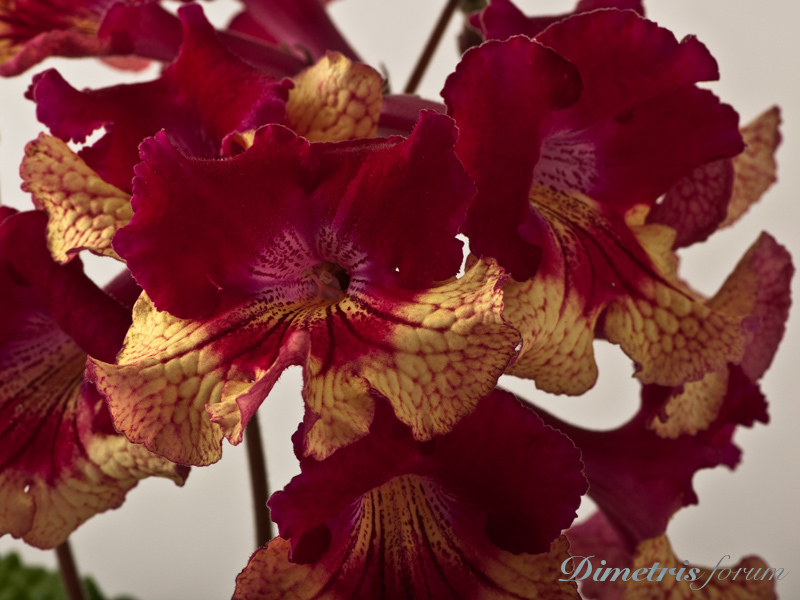 very proportional hybrid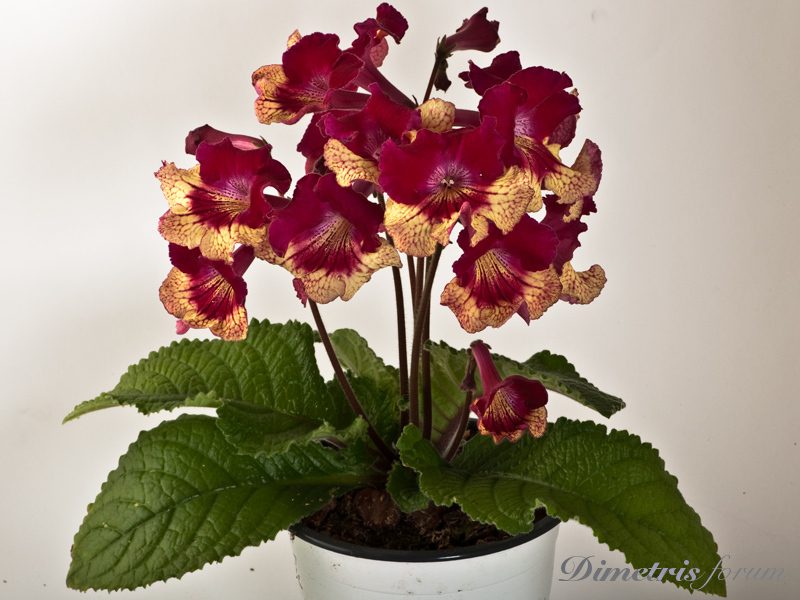 First baby from original seedling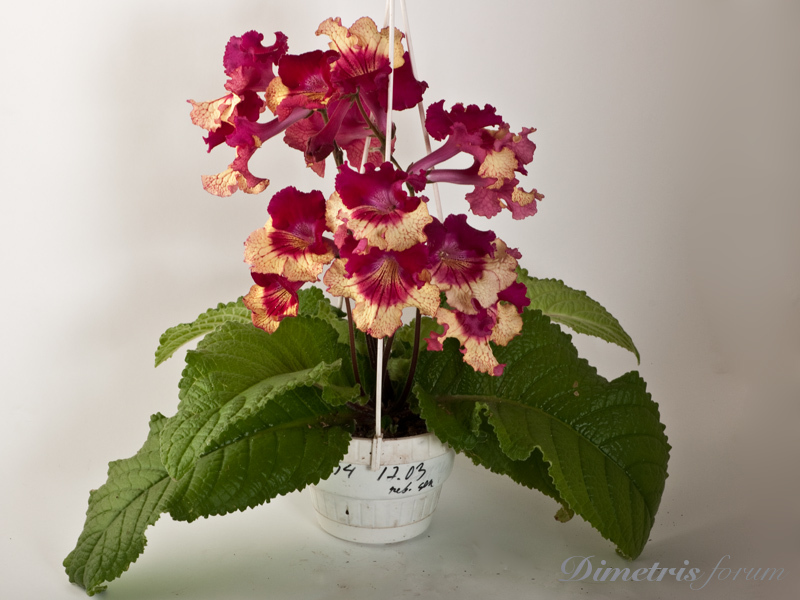 First flowers from forumchane (people from forum) (May 2013)